Looks Like Stevie Is Sadly Being Discharged From 'Chicago Med' for Good
Season 7 is setting up a storyline that could mean a 'Chicago Med' farewell for one character. Is Stevie leaving the series after only one season?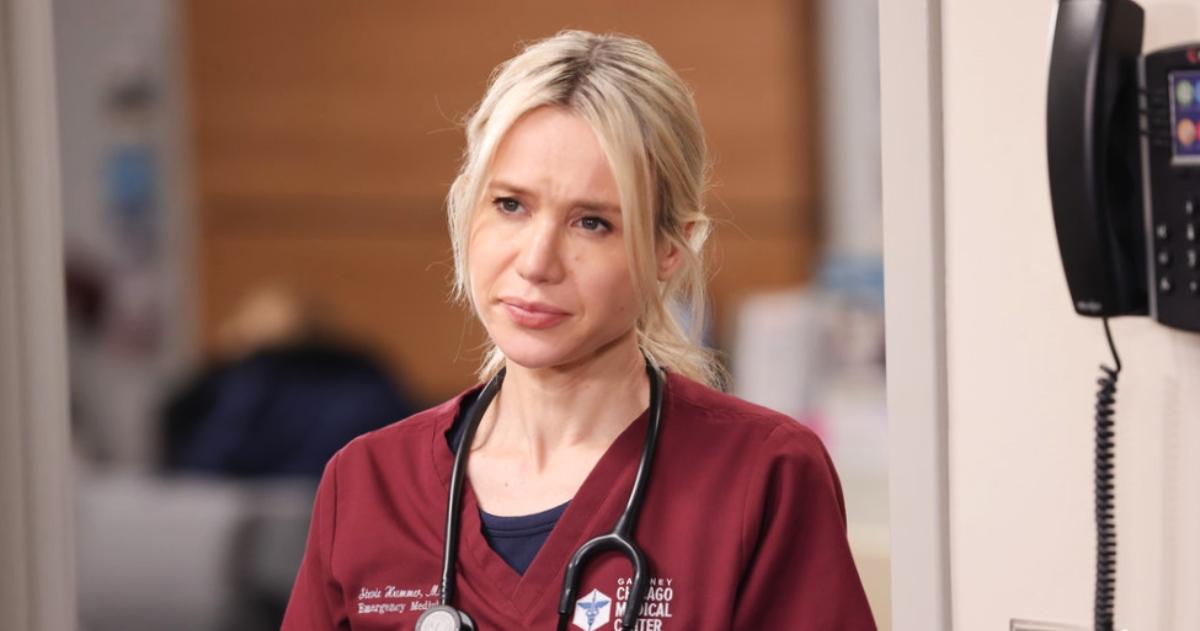 When fans tuned into the Season 7 premiere of NBC's Chicago Med, two new players were introduced to the emergency department of Gaffney Chicago Medical Center — one of them being new attending physician Dr. Stevie Hammer (Kristen Hager). In the first episode, viewers learned a pretty big secret that Stevie had been hiding: her mother Terri (Bonita Friedericy) was homeless.
Article continues below advertisement
At the end of the episode, Stevie visited Terri at a tent, and it was clear this was the first time Stevie had seen her mom since she got back to Chicago. The season has since been pretty challenging for Dr. Hammer as she's tried to navigate their complicated relationship. Stevie has assumed primary care over her mom and has faced nothing but emotional trauma as she's tried to assist her.
Throughout the season, Terri has denied getting help to battle her drug and alcohol addiction. However, in Episode 14, "All the Things That Could Have Been," Terri finally agreed to get the medical attention she needed. But with things finally looking up for her mom, could Stevie decide to return to Michigan? Could the show's newest central character really be exiting the series after less than one season?
Article continues below advertisement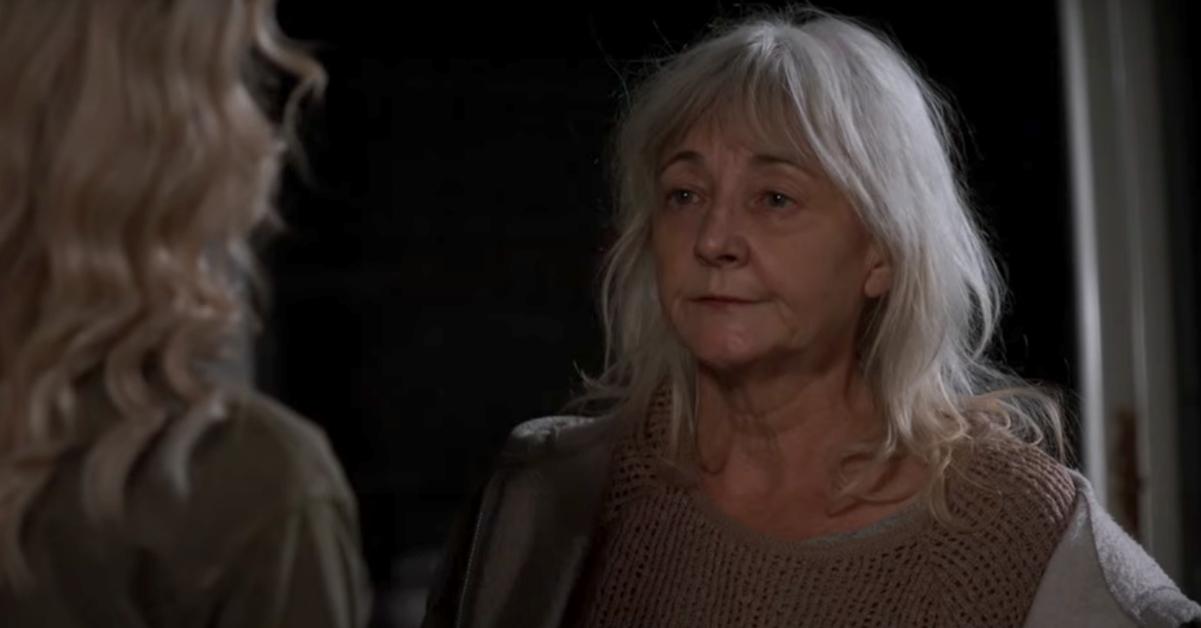 Is Dr. Stevie Hammer leaving 'Chicago Med'?
The major plotline for Stevie in Season 7 of Chicago Med has involved her mother, and it's certainly been a rough one. She learned that Terri is bipolar, a condition that had gone undiagnosed for nearly her entire life. Terri's mental illness is a large part of what led her to have problems with drugs and alcohol in the first place.
Article continues below advertisement
Now, with the help of Dr. Charles (Oliver Platt), Terri is finally getting the help she so desperately needed. Under regular treatment, she's been doing fantastic. By the end of Episode 14, Terri's living on her own in a community and is looking better than anyone's ever seen her. This gives Stevie the opportunity to deal with her estranged husband, who lives in Michigan. It would appear that Stevie has decided to move back in order to give her marriage another try.
Variety reported that Kristen Hager is in fact leaving Chicago Med after barely a full season. Showrunner Andrew Schneider said of her departure, "She's a wonderful actor. We felt we had pretty much done her story regarding her mom and resolved that, but we'd love to have her back."
"The great thing about the One Chicago series is if the character's alive, the character can come back," he added.
Article continues below advertisement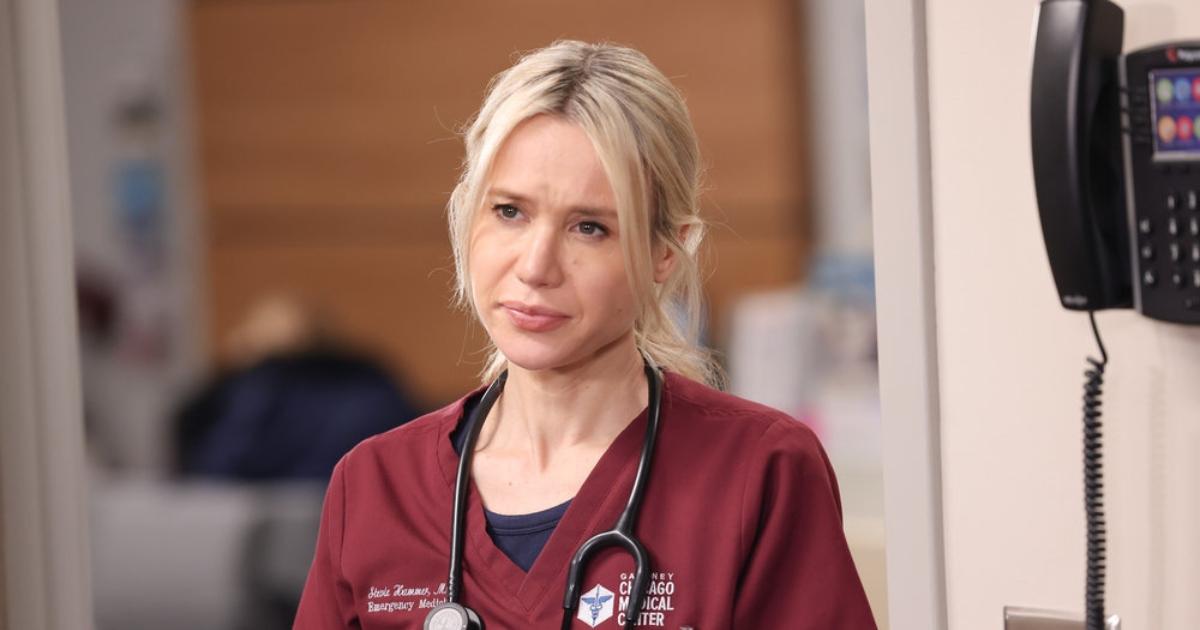 Chicago Med's other showrunner, Diane Frolov, wanted to reassure fans that they could potentially see Stevie again. Reconnecting with her husband isn't necessarily the end of her time in Chicago. "We're leaving that up in the air. Does [reconciling with her husband], in fact, happen? She is a character that has the potential to return," Diane said.
And this, of course, effectively ends the will they/won't they scenario between Stevie and Will Halstead (Nick Gehlfuss), who was doing some possible reconnecting of his own with his ex Hannah (Jessy Schram) who returned during the March 16 episode.
Tune in to new episodes of Chicago Med on Wednesdays at 8 p.m. EST on NBC.