Despite Losing Amy, 'Superstore' Season 6 Will Go On
The end of 'Superstore' Season 5 was supposed to be the end for America Ferrera's character, but some fans worry it signals the end of the show itself.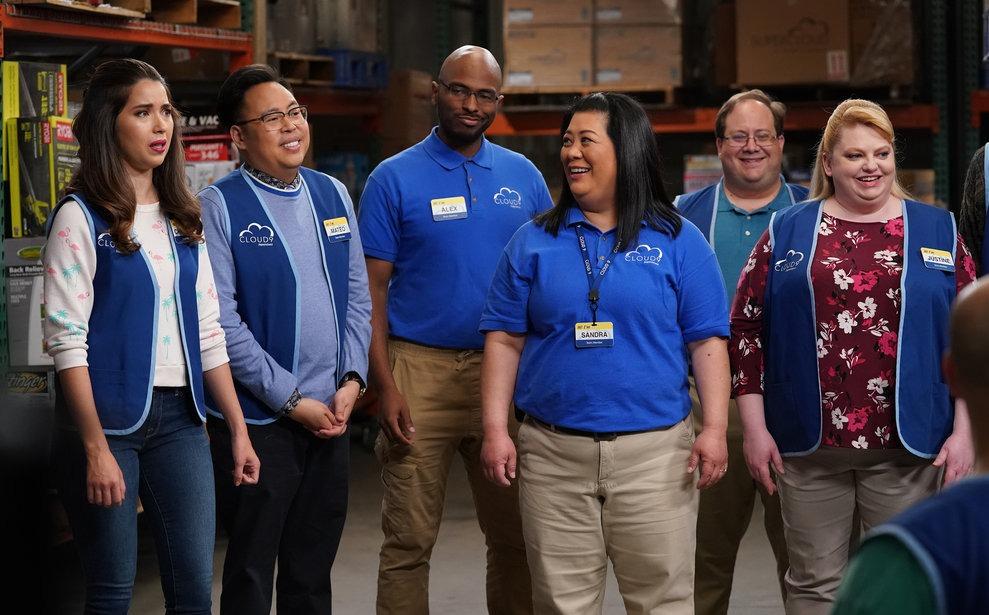 April and May each year is a bittersweet time for those who watch primetime TV shows. Most of the series are coming to an end and although that typically means a sweet, sweet season finale, for Superstore, it might be the end as we know it. Because filming was halted during the final episode due to COVID-19, some fans are concerned it could mean Superstore is ending for good.
Article continues below advertisement
The NBC workplace comedy has been a breakout show over the past five seasons. Some people compare it to The Office, while others insist that Superstore is an instant classic all on its own, with no comparisons to any predecessors necessary to determine its validity. To cancel it now would be almost blasphemy in the eyes of fans, but stranger things have happened to much-loved TV shows.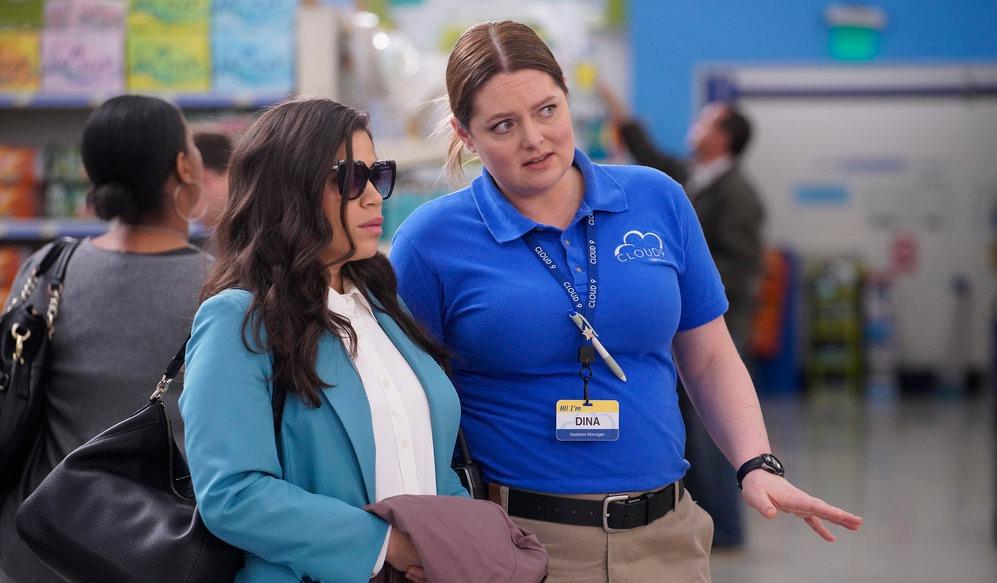 Article continues below advertisement
Is 'Superstore' ending after Season 5?
Fans who have come to know and love every quirky thing about Cloud 9 can breathe a collective sigh of relief. Because even though America Ferrera is leaving the series, Superstore was renewed for Season 6. What that means for America's exit and Jonah's upcoming storylines remains to be seen, but regardless, viewers will still get to see the would-be Walmart employees back in their natural habitat, likely at some point in 2020.
America Ferrera is definitely leaving 'Superstore.'
Since Superstore was renewed, America's exit will have to be dealt with at the start of Season 6 rather than the end of Season 5. The original plan was for her character, Amy, to have a proper send-off in the final two episodes of Season 5. But when filming for the finale was put on hold due to COVID-19, something else had to be worked out. Now, America is expected to return at the beginning of Season 6, if only for a few key scenes.
Article continues below advertisement
"[America] has every intention to come back," Ben Feldman, who plays Jonah, told TVLine. "She wants to see a proper send-off for Amy, so my guess is that'll be worked into next season. Of course, she's pregnant, so we'll have to figure it out. Then it just becomes a scheduling thing."
Honestly, it could be worse.
Article continues below advertisement
Season 5 filming had to be halted.
Superstore writers had been working toward a fitting ending for Amy so she could finish Season 5 on a high note and give fans the closure they would need to say a decent goodbye to her. During the filming of the official Season 5 finale, however, filming at NBC Universal had to be postponed due to the COVID-19 epidemic.
This left Amy's actual final scenes up in the air, but the plan now is to have America return for Season 6 to say a final farewell. It's not the ending she had probably hoped for during her final days on the Superstore set, but it's the one she'll get. And, at the very least, everyone else is expected to return for another full season.
Watch Superstore on Thursdays at 8 p.m. ET on NBC.