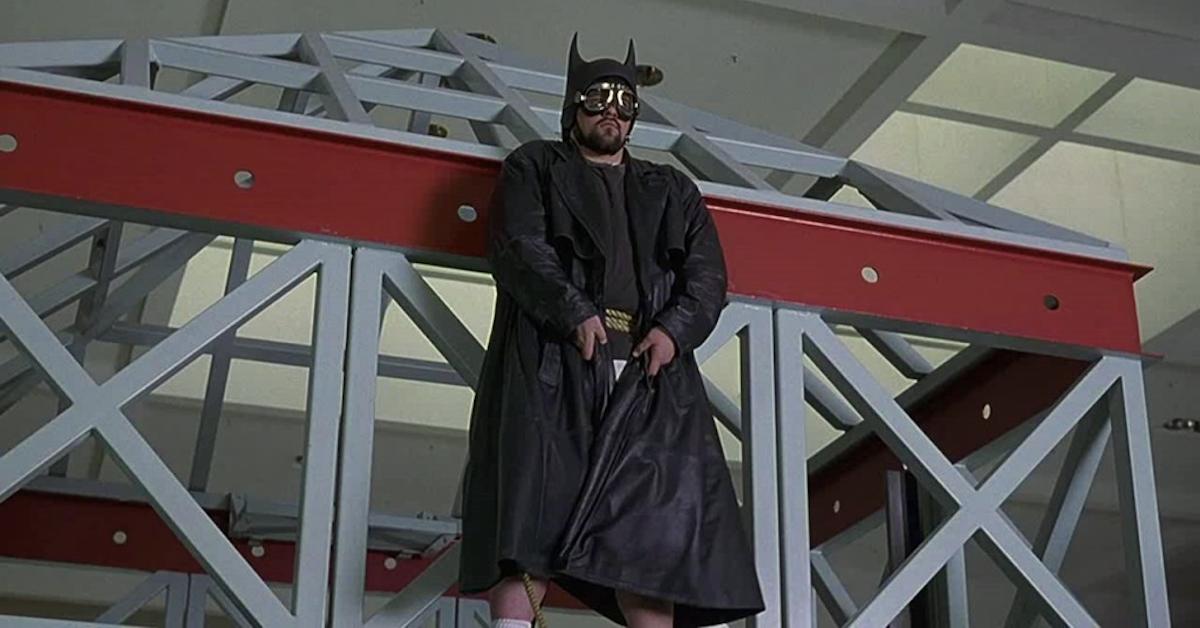 'Jay and Silent Bob Strike Back' Reboot Will Have Cameos From Three Different 'Batman' Actors
By Mustafa Gatollari

Jul. 18 2019, Updated 1:52 p.m. ET
The Jay and Silent Bob Strike Back reboot will feature cameos from three former Batman actors and fans of the upcoming Kevin Smith comedy are stoked.
The two comic-book-obsessed, irreverent stoners will have plenty of subject matter to tackle in the sequel to the 2001 film. The reboot will comment on the very "super" nature of Hollywood's hero obsession, which means tons of cameos from famous crusading actors.
Article continues below advertisement
Writer and director Kevin Smith already teased a new, "gritty" version of Bluntman and Chronic for the upcoming film's poster in anticipation of the trailer's reveal at Comic Con's famed Hall H. The Instagram post depicted a very Batman Vs. Superman-esque looking Bluntman, and Chronic, who's a woman in the poster, looks like a cross between Captain Marvel and Wonder Woman.
The best part? It was drawn by someone who actually did artwork for superhero films: Mariano Diaz drew up the concept art. He previously worked on Captain America: Civil War and The Winter Soldier.
Article continues below advertisement
The trailer is set to premiere right after the Marvel Studios panel, so there's a good chance that those in attendance will get to see direct spoofs/industry jabs of a discussion they just witnessed, which is crazy awesome. Smith wrote in his Instagram post:
"This weekend at Comic-Con, we'll be debuting the Jay and Silent Bob Reboot trailer during my Saturday night Hall H panel (right after the Marvel Studios panel)! It'll go out to the world soon after, so folks are going to see much more of the cast, plot and in-movie artwork. So in anticipation, I'll be sharing images from the Jay and Silent Bob Reboot that I haven't made public yet. Like this faux movie artwork upon which our plot turns."
Article continues below advertisement
Kevin Smith shared some Jay and Silent Bob reboot plot spoilers on Instagram.
Smith continued in his Instagram post, dishing out key plot points to let viewers know what they're in for.
Plot: A new Bluntman and Chronic film is being made and the entire thing's been modernized, much to Jay and Silent Bob's chagrin:
Article continues below advertisement
"In the new adventure, Jay and Silent Bob find out the old Bluntman and Chronic movie that was based on them is getting a reboot — so they go back to Hollywood to stop it all over again! But as with any reboot, the source material has been modernized — so the rebooted Bluntman movie (the reboot of the movie that starred Jason Biggs and James Van Der Beek now features a female Chronic! I won't spoil who plays the new Bluntman and Chronic (it's in the trailer), so I'll take some guesses instead: Who's Behind the Masks?"
Article continues below advertisement
The actors depicting the stoners' favorite heroes will be revealed in the trailer (Jason Biggs and James Van Der Beek were the culprits last time) according to Smith, but it didn't take long for fans to (correctly) guess that Melissa Benoist of Supergirl fame was the female Chronic:
"When the trailer drops this weekend, you'll get to see if you were right. But if you're at Saturday night's "Kevin Smith Reboots Hall H" panel, you'll not only see the Reboot trailer: I'm gonna show you the Bluntman movie-in-a-movie scene too! I can't wait to start sharing this epic! It's my all-time favorite of all my flicks and also a meta scrapbook of my entire career (and life) that sequelizes all the View Askew movies in one sprawling story!"
Article continues below advertisement
Which Batman actors will appear in the Jay and Silent Bob Strike Back reboot?
Although Kevin Smith's been keeping tight-lipped about a lot of the film's details, he did give away that there are going to be three actors who portrayed the Caped Crusader that'll be in the movie.
Article continues below advertisement
Given Ben Affleck's relationship with Smith and his previous appearance in the first film, it seems like he's a dead ringer. The other two? I'm guessing Val Kilmer and I'm going to make a prediction here that'll shock a lot of people: Christian Bale.
It's not just actors who portrayed DC heroes who are going to be in the film, either. As it turns out, Chris Hemsworth, aka Thor, aka the best of the Avengers: Endgame made an appearance in the film and Smith was struck with the actor's comic chops: "Chris Hemsworth made time during Avengers: Endgame press to come out and shoot with us for a day. It was pretty amazing. I mean, the dude's legit funny. So, we've got an Avenger in the movie! It's a comic book-friendly cast, that's for sure."
Article continues below advertisement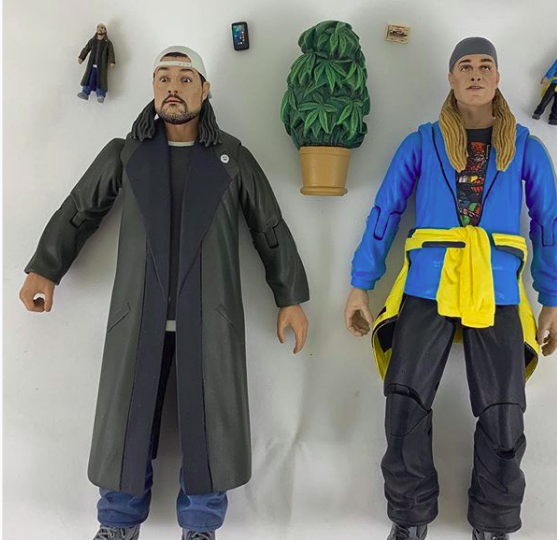 When is the Jay and Silent Bob Strike Back reboot release date?
Although an official date hasn't been set yet, Smith will probably unveil it at Comic Con, which starts June 18 and runs until June 22. So we'll definitely know soon when this flick will hit theaters.
Article continues below advertisement
In order to stay on top of the latest Jay and Silent Bob news, you should probably keep a close eye on Kevin Smith's Instagram account where he's constantly posting updates (and photos) of the film's release information. Or you could just check back here too — I'd like that very much.