Yes, Really! Jodie Foster's Wife, Alexandra Hedison, Used to Date Ellen DeGeneres
Who is Jodie Foster's wife? The photographer and actress was sitting by her side during the 78th Annual Golden Globes. Details!
The Mauritanian's Jodie Foster seemed more surprised than most home viewers when her name was called on the Zoom screen during 2021's 78th Annual Golden Globes Awards.
Sitting on her couch in luxury pajamas beside her dog and wife, the Silence of the Lambs star accepted her award for best supporting actress by saying, "My wife, thank you, Alex, and Ziggy, and Aaron Rodgers! And, you know, the Hollywood Foreign Press, right? This is awesome!"
Article continues below advertisement
The very domestic awards ceremony scene served as the perfect follow-up to Jodie's meandering 2013 Golden Globes speech, which many interpreted as the actress's roundabout way of coming out.
Back then, eight years ago, Jodie was very open about the fact that she was single, having broken up a few years earlier with her co-parent and longtime partner, Cydney Bernard. "I am single. Yes I am, I am single," she said.
So, now that things have changed for the two-time Academy Award winner, who exactly is Jodie Foster's wife? Alex was actually linked to another famous Hollywood lesbian for some time. Keep reading to learn more!
Article continues below advertisement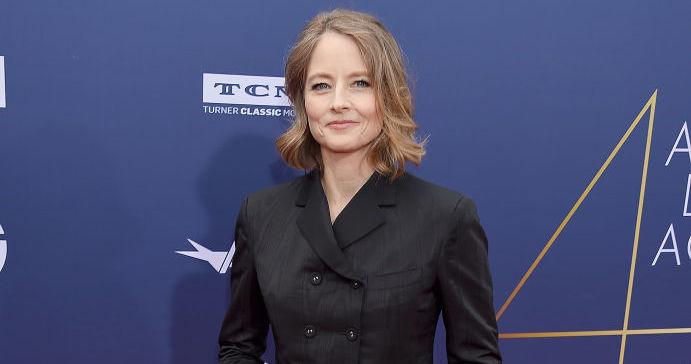 Who is Jodie Foster's wife?
Jodie Foster is married to photographer and actress Alexandra Hedison, who many might recognize from her role as Dylan Morehead on three seasons of Showtime's The L Word.
In addition to acting, Alexandra is a fine art photographer who has exhibited her work widely throughout the United States and Europe.
Article continues below advertisement
Jodie and Alexandra dated for nearly one year before marrying in April 2014, six years after Jodie's split from Cydney Bernard, who was her partner for 20 years. In the aforementioned 2013 Golden Globes speech, Jodie referred to Cydney as "my heroic co-parent, my ex-partner in love but righteous soul sister in life."
As for Alexandra, the artist previously dated Ellen DeGeneres for about three years, until 2004. During one of the parties the former couple held together, the New York Times described then-35-year-old Alexandra as "a young Audrey Hepburn, sans capri pants and ballerina flats."
Article continues below advertisement
It turns out, Alexandra is also from a family of actors. Her father, the late David Hedison, was an actor on The Young and the Restless, and Alexandra grew up taking on minor television parts until she found her passion in photography.
Alexandra's family has only expanded since marrying as Jodie is the mother to two sons: Charles, 23, and Kit, 20.
Article continues below advertisement
While there's no chance that famously private Jodie will ever open herself up to social media channels, Alexandra luckily has an Instagram account, which serves as a great way for curious onlookers and fans to see what the gorgeous actresses are up to in their day-to-day lives.
Following her wife's Golden Globe win, Alexandra shared a behind-the-scenes video of the two of them and the way they rigged up their cameras and laptops for the awards ceremony. "You won!" she wrote as a caption on the post. "Proud of you every day but this one was especially fun."