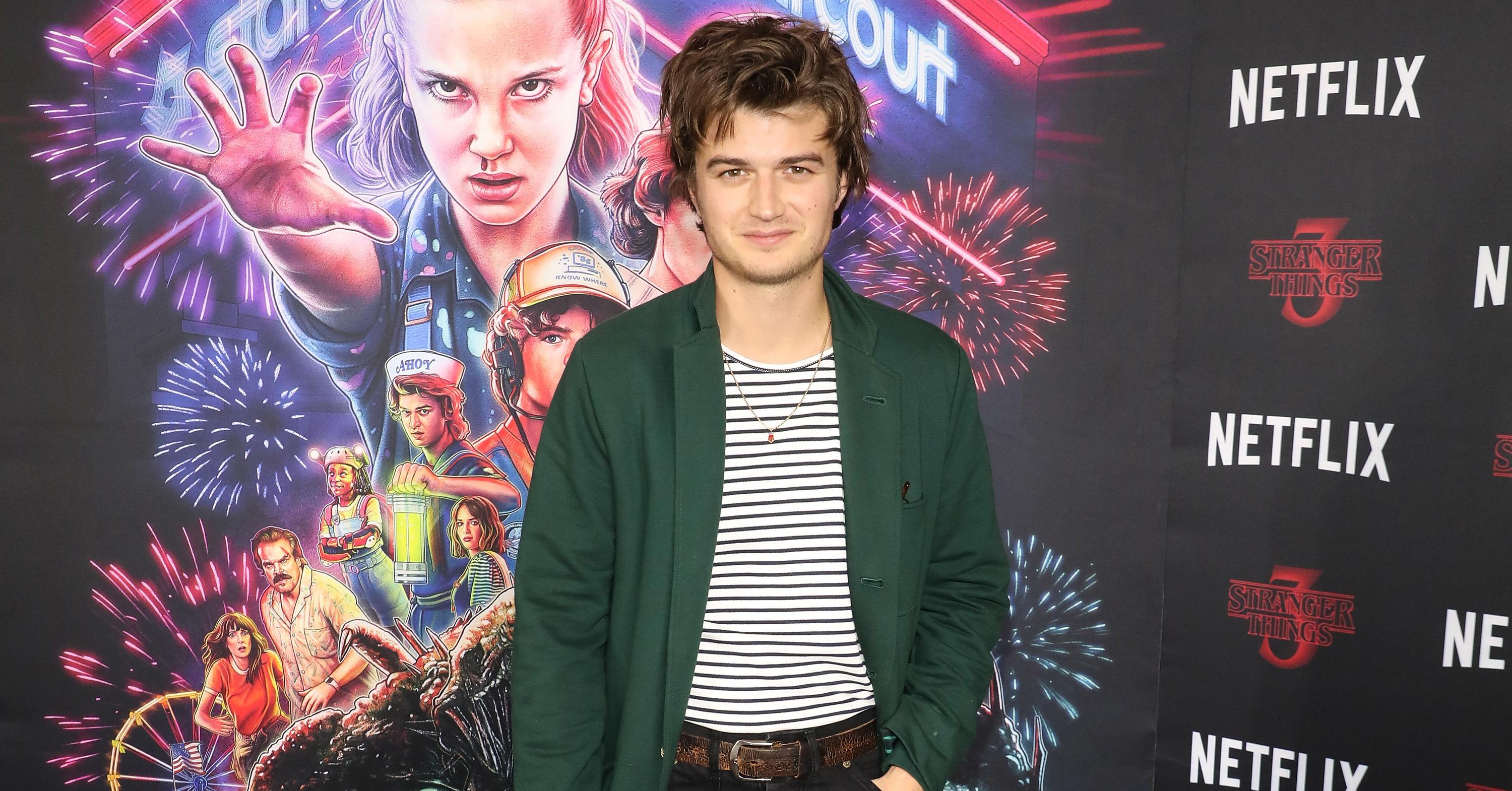 Joe Keery Apologizes for "Horrible" Messages Sent From His Twitter
If you needed any sign that it was time to change the passwords to your social media accounts, this is it. Stranger Things' Joe Keery had his Twitter account hacked in the early hours of April 20, with the hacker using their time on the account to tweet a barrage of hateful comments and false allegations.
Why hackers use their time on celebrities' social media accounts to share racist and vile messages is beyond us, but poor Joe was their next target.
Article continues below advertisement
Joe's Twitter was hacked and the hacker tweeted offensive messages.
An unknown hacker managed to get access to the Stranger Things star's Twitter account and began tweeting lewd and offensive messages. The tweets included jabs at his Netflix co-stars, including a racially charged comment at Caleb McLaughlin, who plays Lucas on the show. The hacker also tweeted Joe was "molested" on the set of the show, and claimed to have actually kidnapped Joe, holding him hostage.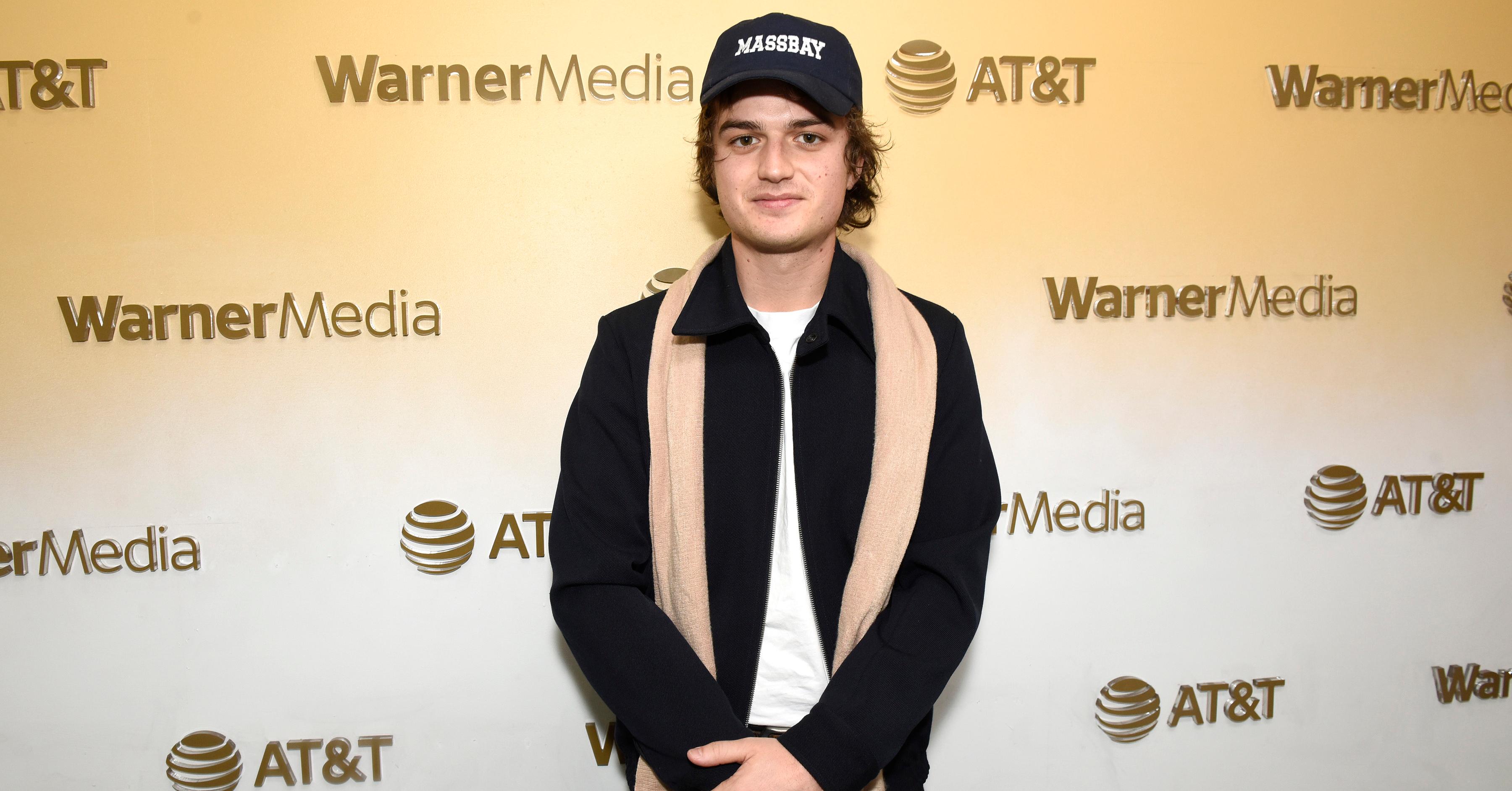 Article continues below advertisement
In between the offensive tweets being sent from the account, the hacker retweeted a few tweets from the account @aqua_chuckling.
It's currently unclear what motive the hacker had for targeting Joe specifically, though Joe appears to have his account back. He tweeted confirmation that he had taken control over his account again by the end of the day on April 20.
"Hey everyone, I was hacked as I'm sure everyone knows," Joe tweeted. "What a bummer that someone would go to such great lengths to spread hate. I want to apologize for the horrible comments that were posted, it was deeply upsetting to me. Much love to you all in these crazy times."
A spokesperson for Twitter told Page Six that the company immediately jumped to look into the incident.
Article continues below advertisement
"As soon as we were made aware of the issue, we locked the compromised account and investigated the situation," they told the outlet. "We're working closely with the account holder to restore the account."
All of the tweets that were posted during the hacking incident and the account @aqua_chuckling have been deleted.
Article continues below advertisement
Joe's fans tweeted their support of him.
Even while Joe's account was out of his control, his fans publicly tweeted their support of him, pointing out they knew the hateful messages weren't coming from him and were hoping he would get his account back soon.
Most made jokes about how Joe was likely sleeping at the time of the hacking, which was why the account wasn't reclaimed quickly.
Article continues below advertisement
"Joe keery has to be sleeping so peacefully rn..... his publicist is blowing up his phone like it's god damn armageddon but it's on silent plugged in on his cute ikea night stand...... he's having a nice little dream now but baby when that alarm goes off......" one user tweeted.
"Out of all the ppl in the world to hack u choose JOE KEERY," another said.
Fans' biggest concern was that the tweets would be taken out of context, only to be used against him at a later date. Luckily, he seems to have control of his Twitter again.