We're Deeply Curious About Jonathan Van Ness's 'Getting Curious' Netflix Show
Hello gorgeous honeys, Jonathan Van Ness's 'Getting Curious' podcast is getting the Netflix treatment and we can't wait. So, who will be his guests?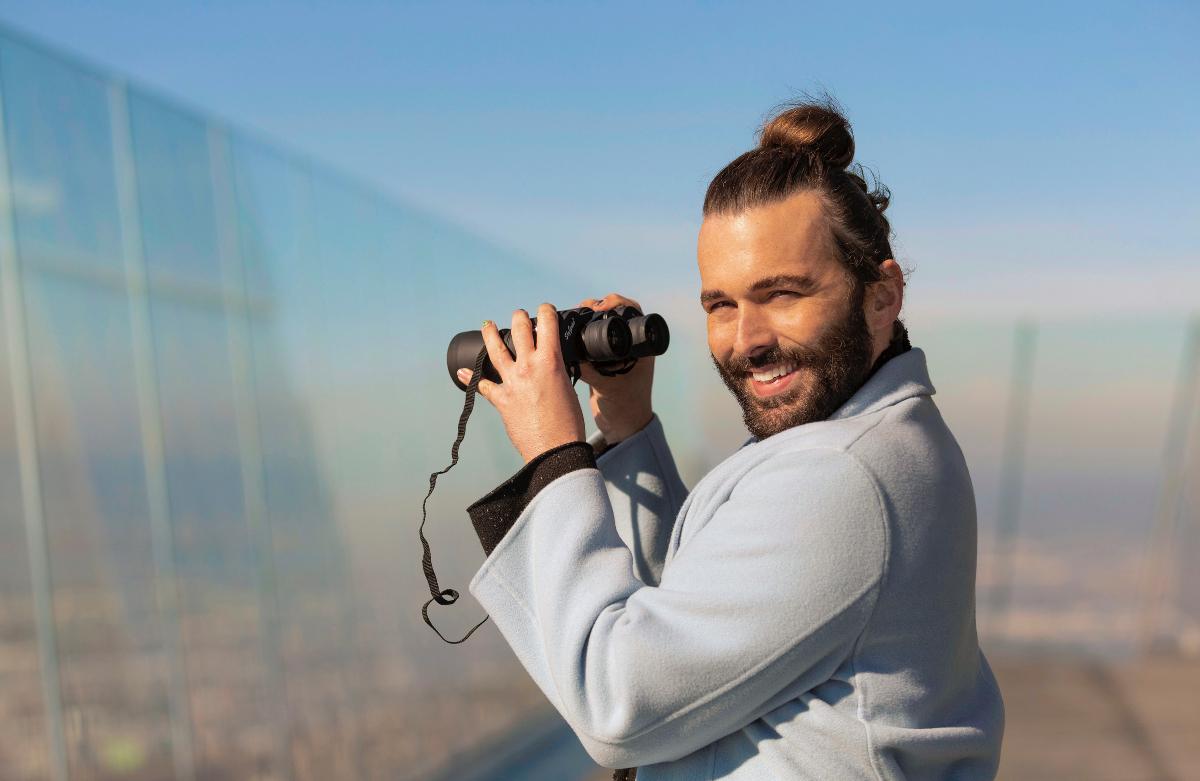 Queer Eye's Jonathan Van Ness is such a delight, it's like being around sunshine trapped in the wings of a butterfly. His infectious buoyancy is a welcome change to the seemingly relentless dark times we find ourselves immersed in. As the beauty expert on Queer Eye, he always finds light in people that was already there. He doesn't add or take away, but rather enhances. And now, we can drink from his fountain of joy in a new Netflix show.
Article continues below advertisement
Getting Curious With Jonathan Van Ness is based on his podcast of the same name, where JVN invites people to chat about things he's interested in knowing more about. Jonathan is truly an open book, and he wants the world to write in it. We can't wait to see how the podcast translates to the small screen, and are curious about who its guests will be.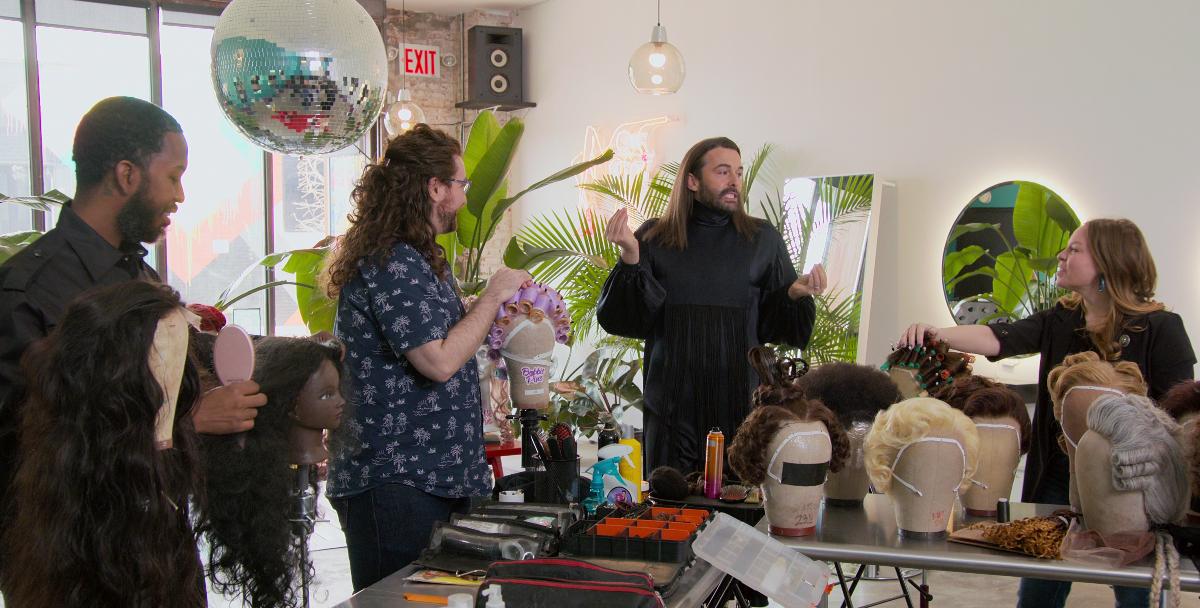 Article continues below advertisement
Who are the guests on Netflix's 'Getting Curious with Jonathan Van Ness'?
Watching the trailer for Getting Curious With Jonathan Van Ness, we can't help but feel just as charmed as he is by the world around us. And why shouldn't we be? Each time you encounter something new, it's truly like being a kid again. That's why this show is wonderfully important. Much like his podcast, the Netflix show will have experts, creatives, and even a few famous folks on to give JVN a taste of what they know.
The first thing we hear JVN say (or sing, rather) is "still can't believe that dragonflies have two penises," and that really sets the tone for the show. JVN needs to ask questions. What kind of questions? How about things like, "Why is hair so major? Am I dependent on snacks? Are bugs gorgeous or gross?" You know, the usual.
Article continues below advertisement
In terms of guests, the trailer shows us an entomologist, a construction worker, a chef who incorporates crickets into his dishes, and a neurologist (who shares scary information about sugar). We also see JVN walking with author, poet, comedian and queer activist Alok Vaid-Menon whose loving responses on Instagram to insults about his physical appearance are truly something to behold.
Article continues below advertisement
Fashion designer Christian Siriano, who famously dresses all body types, stops by too, letting JVN do a little catwalk. There are also a couple of fantastical scenes in the form of a tiny Michelle Kwan popping out of a music box, and a black-and-white Rachel Dratch (SNL) recreating the iconic Lunch Atop a Skyscraper photo. We also spotted comedian and host of The Circle, Michelle Buteau, one of the funniest people in comedy. We simply cannot wait for this show!
Did you know JVN wrote another book?
During the height of the COVID-19 pandemic, JVN decided to get a little more curious in his writing. He began jotting down thoughts and essays about subjects he was interested in, but also reflecting on his own life and experiences. In April 2022, we'll be gifted with Love That Story: Observations From a Gorgeously Queer Life.
Article continues below advertisement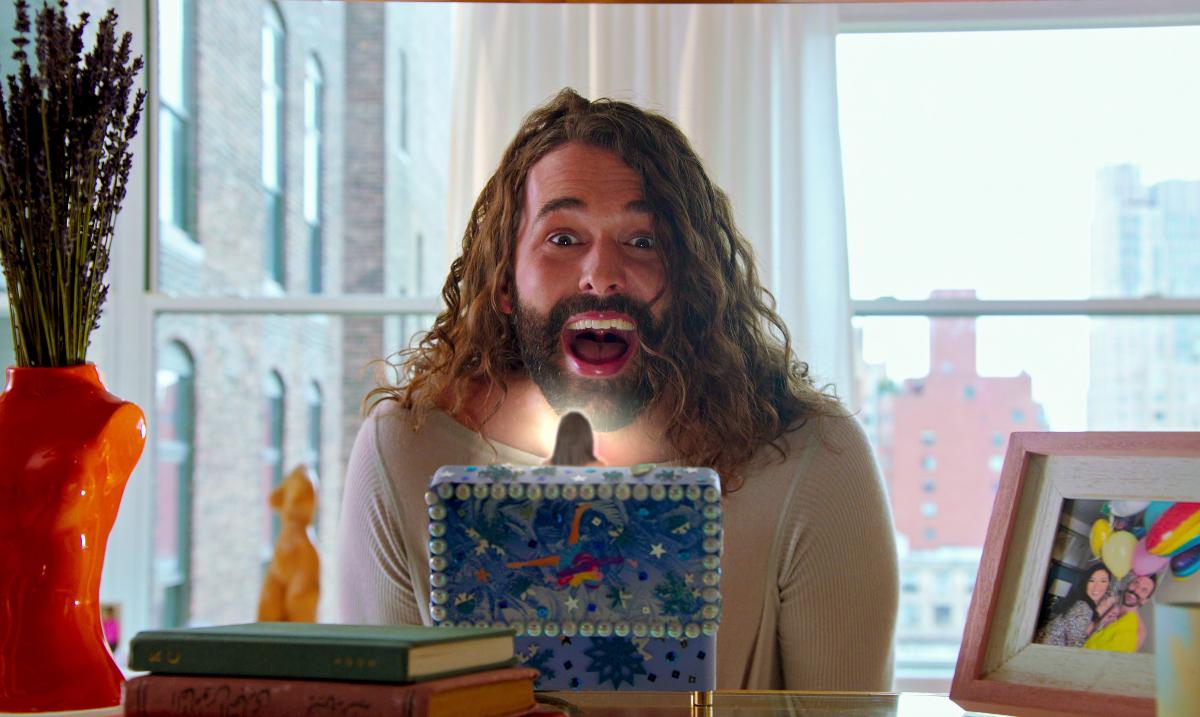 In an interview with Forbes, JVN talked about the fact that the bulk of his confidence stems from accepting the status quo, which is what he tried to encapsulate in his book. He used his hair as an example, saying, "I always had a little frizz. I realized, I don't need to have frizz-free hair. I just do not have the texture. That made me feel more confident. I don't have to do what everyone else is doing. It gives you a lot of freedom." We certainly can't wait to be free, but not free of JVN.
Getting Curious With Jonathan Van Ness premieres Jan. 28 on Netflix