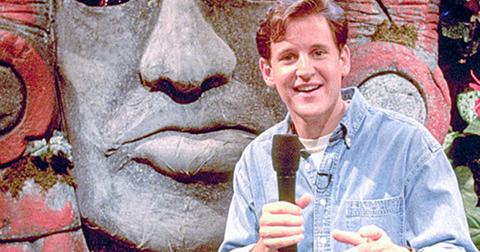 'Legends of the Hidden Temple' Is Bringing Olmec Back to the Small Screen in 2020
By Brittany Vincent

Updated
What's old is new again, as one of the most popular kids' shows of the '90s is coming back again. Nickelodeon's Legends of the Hidden Temple is set to make a comeback next year, with the legendary Olmec and challenging temple setup for a new vision of the classic action-adventure TV game show. It's all set to go down next spring, so it's officially time to get excited about what's to come, especially if you savored your time with Legends of the Hidden Temple as a child. Here's what to expect.
What is the Legends of the Hidden Temple reboot?
Streaming platform Quibi will be bringing a new version of Legends of the Hidden Temple to life next year. However, it sounds like it's going to be a sight different than what you might you might have been expecting. For one, instead of kids, it will star adults. That means perhaps those of us who grew up enjoying the show could potentially participate. 
"Bringing back Legends for Quibi is a dream come true," said new executive producer Scott A. Stone in a statement to E! News. "I have been so lucky to be part of this defining millennial show, and now there is a defining millennial platform to go with it. I couldn't be more excited." 
Aside from a few vague comments about what the new version will bring, that's all we know so far – but it's certainly an exciting prospect that we're ready to hear more about in the coming months. 
Who's hosting the Legends of the Hidden Temple reboot?
Unfortunately, we don't know who will pick up hosting duties for the new version of the show just yet. Kirk Fogg, who was our friendly guide through the terrifying depths of the temple, was the host in the original series. There hasn't been an announcement regarding who to look for in the new series, but that information will likely be coming out soon. Given that he's a fan-favorite part of the production, it's likely that he'll return.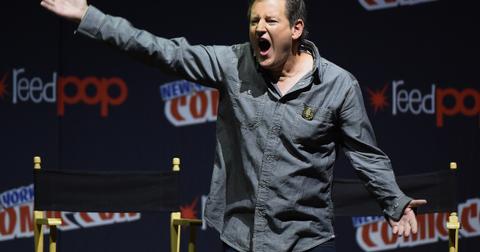 What is the Quibi streaming service Legends of the Hidden Temple is coming to?
Quibi is a new short-form streaming platform that's yet to release, but it will be coming in 2020. It's a mobile-first streaming service that's set to launch in the spring, and it will bring several reboots with it, including Punk'd and Singled Out as well as a variety of comedy, drama, reality, and other television shows. Think of it as an alternative to Snapchat programming, but with shows you want to watch.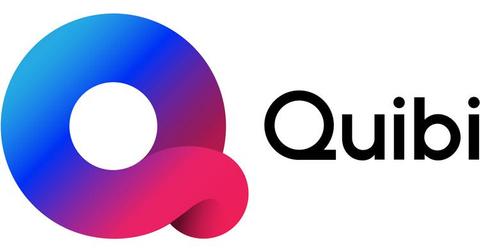 When Legends of the Hidden Temple shows up on the service, chances are it'll be served up in bite-sized chunks. But whether it runs for a half-hour or an hour or so, one thing's for sure: we're all ready to see the classic game show from our childhoods resurrected once more. And who knows? Maybe one day we'll be able to participate.