Here's How Logan Roy's Unexpected UTI Caused Major Problems on 'Succession'
Logan Roy's UTI shakes things up on HBO's 'Succession.' With a shareholder vote and a settlement deal on the line, his health is extra detrimental.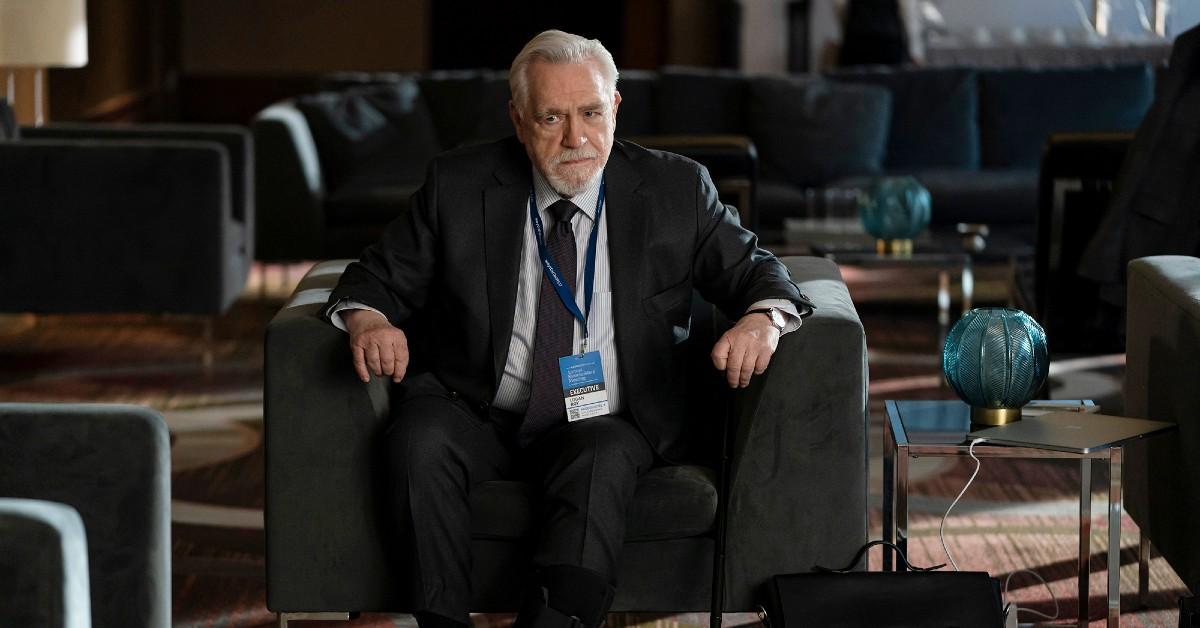 Spoiler alert: This article contains spoilers for Season 3, Episode 5 of Succession.
The whole premise of HBO's Succession relies on the fact that Roy patriarch and media tycoon Logan (Brian Cox) isn't getting any younger. Being in his early 80s, Logan will ultimately see someone take over his beloved creation, Waystar Royco.
Article continues below advertisement
Understandably, Logan Roy doesn't like to show that he's aging and that his strength is dwindling. Thus, when an unexpected UTI shakes things up (yes, a urinary tract infection) during an important settlement deal with Sandy (Larry Pine) and Stewy (Arian Moayed), chaos ensues.
What starts as "I need to piss" transforms into a wild panic among Waystar Royco's bigwigs. When Logan Roy gets pissy, you don't want to be in the line of fire. Break that sentence down however you wish.
Article continues below advertisement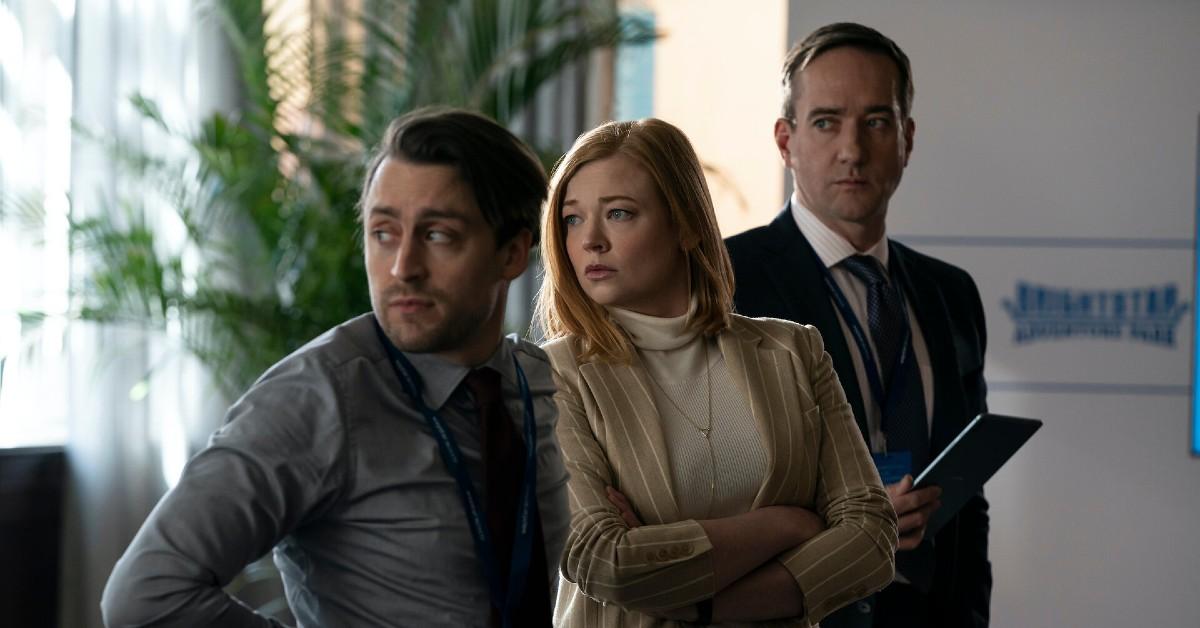 Logan's UTI on 'Succession,' explained.
The shareholder meeting is finally here, and the family does not want to give way to a shareholder vote. If it comes to that, the family could lose control of Waystar Royco entirely. A settlement deal with Stewy and Sandy — the latter of whom owns a rival media conglomerate — is the only way to avoid a dreaded shareholder vote.
Article continues below advertisement
Sandy and Stewy are still pushing for four seats on the board, which isn't ideal for the Roy family. Eventually, they suggest a deal involving three seats on the board, and — wait for it — Sandy's right to veto any Roy family member stepping up to the plate as CEO. It was a hard no for Logan and the kids, but, of course, the non–Roy family members — namely, "interim" CEO Gerri (J. Smith-Cameron) and CFO Karl (David Rasche) — liked it.
Article continues below advertisement
In a final petty offer, a deal is on if the Roys ax their private jets — or "PJs," as Roman (Kieran Culkin) calls them. Though obnoxious, it's the most desirable deal yet; but the final call is always Logan's.
While Frank (Peter Friedman) is trapped onstage, laughably stalling the shareholder vote, and the group waits on a settlement answer, Logan bluntly says "I need to piss."
Everyone is thrown off, especially when a loopy Logan chooses Tom (Matthew Macfadyen) of all people to escort him to the restroom. Time waits for no man, except for Logan Roy. He returns with an answer: "F--k 'em." This phrase is uttered in practically every episode of Succession.
Article continues below advertisement
Can a UTI really cause confusion?
On another trip to the bathroom with Tom, Logan begins to further unravel. "Hey, big man. Did you get it caught? You don't need me to hold the scepter, do you?" Tom asks after hearing Logan's groans of discomfort. Tom then suggests they take him to see a doctor. But when Logan looks his goofy son-in-law, Tom, in the eyes and says, "Thanks, son," viewers KNOW that something is wrong.
Article continues below advertisement
After some questioning, Logan's assistant, Kerry, informs everyone that he has a UTI, and not taking his meds could cause confusion. Though UTIs are most often associated with frequent urination and burning sensations, that's not always the case with older people.
According to Healthline, older people suffering from UTIs can experience behavioral symptoms, including confusion — or delirium. This especially affects those with dementia. As of right now, we're not aware that Logan has dementia.
Article continues below advertisement
Logan is supposed to give a speech. Waystar declined a possibly life-saving deal. Logan pees in a paper bag. Kendall arrives to scream at everyone about the failed settlement. Logan thinks Kendall is Frank. It's a lot.
"This is you throwing it away, You think they're bluffing, they're not f--king bluffing," Kendall exclaims. In the end, there's truth to what Kendall said, so Shiv (Sarah Snook) works her selfish magic to make a deal happen. It's a settlement deal that appeals to her and Sandy's daughter, Sandi (who speaks on behalf of her father), but it's a deal nonetheless.
After finally taking his medication, Logan is back in the swing of things, and boy, he is pissed. Pun intended.
New episodes of Succession air Sundays at 9 p.m. EST on HBO and HBO Max.