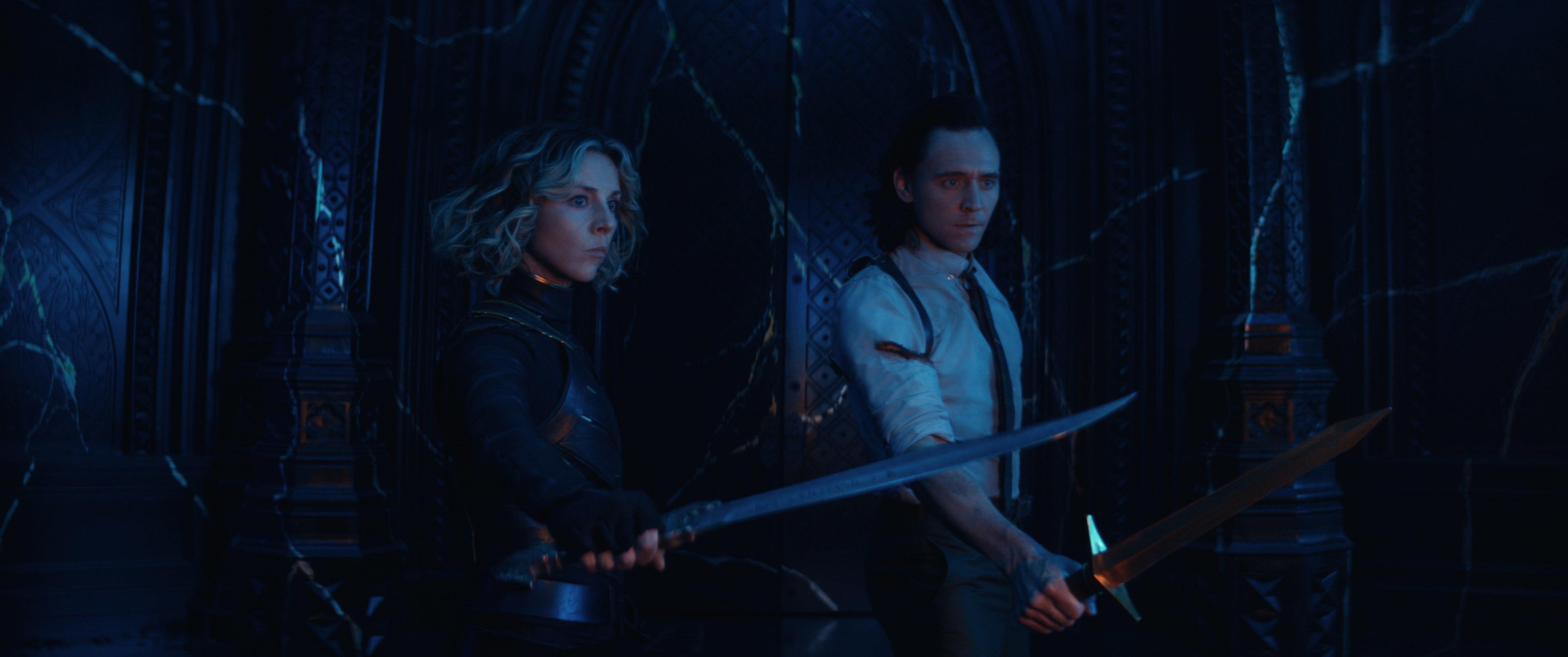 Loki Finally Finds His Glorious Purpose in the 'Loki' Finale (SPOILERS)
Spoiler alert: This article contains spoilers for the Loki finale.
For some of us, Wednesdays were our favorite day of the week because they meant another new episode of Loki. But now, the Marvel show's finale has finally aired, and we have to wait until Marvel's next show, What If…?, which will premiere on Aug. 11. But until then, we want every detail of the Loki finale explained.
Article continues below advertisement
Episode 6 of Loki, titled "For All Time. Always," takes us in and out of a maze of multiversal theory and variant timelines. So while a lot of questions are answered, we now have even more questions than we did before. As for what we do know, here's Loki Episode 6 explained.
Article continues below advertisement
The 'Loki' finale explains who's really behind the TVA.
In Episode 6 of Loki, we pick up after Loki and Sylvie enchant and surpass Alioth, the giant trans-temporal monster that can ingest space and time. At first, Miss Minutes offers Sylvie and Loki a deal: Stop now, and get everything you ever wanted.
Loki could defeat the Avengers, take the Infinity Gauntlet, and succeed the throne of Asgard. Sylvie could wake up happy with no memory of her vendetta against the Time Variance Authority (TVA). But they refuse.
Article continues below advertisement
Miss Minutes explains that the person behind the TVA is He Who Remains, who is based on a character from the Marvel comics. Loki and Sylvie meet He Who Remains, played by none other than Jonathan Majors, who has already been cast as Kang the Conqueror for Ant-Man and the Wasp: Quantumania.
Article continues below advertisement
Jonathan is energetic, omnipotent, and terrifying in his nonchalance. He Who Remains is able to escape Sylvie's attempts at killing him because he knows exactly when she'll make her attempt. His power is unsettling, and when Sylvie and Loki learn that they've never had free will, even in their quest to take down the TVA, they question their entire existence.
He Who Remains explains how the TVA came to be in 'Loki' Episode 6.
He Who Remains explains that multiple variants of himself figured out how the multiverse works in the 31st century. These variants shared their secrets across space and time with one another, but some were more nefarious than others.
Eventually, they began a multiversal war that could wipe out all universes and all time, so He Who Remains isolated his timeline, called it the "Sacred Timeline," and created the TVA to keep it in check.
Article continues below advertisement
It begs the question — does the end justify the means? He Who Remains wipes out entire universes of innocent variants, which he says "isn't personal," all in the name of protecting civilization. But in doing so, he takes away free will. However, he's tired. In Willy Wonka–esque fashion, He Who Remains explains that he's ready to retire, and the only people who could fill his seat are Loki and Sylvie.
Article continues below advertisement
Loki and Sylvie have the chance to take over the TVA, but Sylvie wants more than that.
Loki and Sylvie have been battling to get to the end of time all along, and they finally get there. And now, almost too easily, they're given the option to take over. It's what Loki has always wanted — ultimate power.
But Sylvie just wants revenge for her stolen life, and after an epic battle between our two favorite Loki variants, Sylvie betrays Loki (although not before kissing him in a trick maneuver to push him back into the TVA).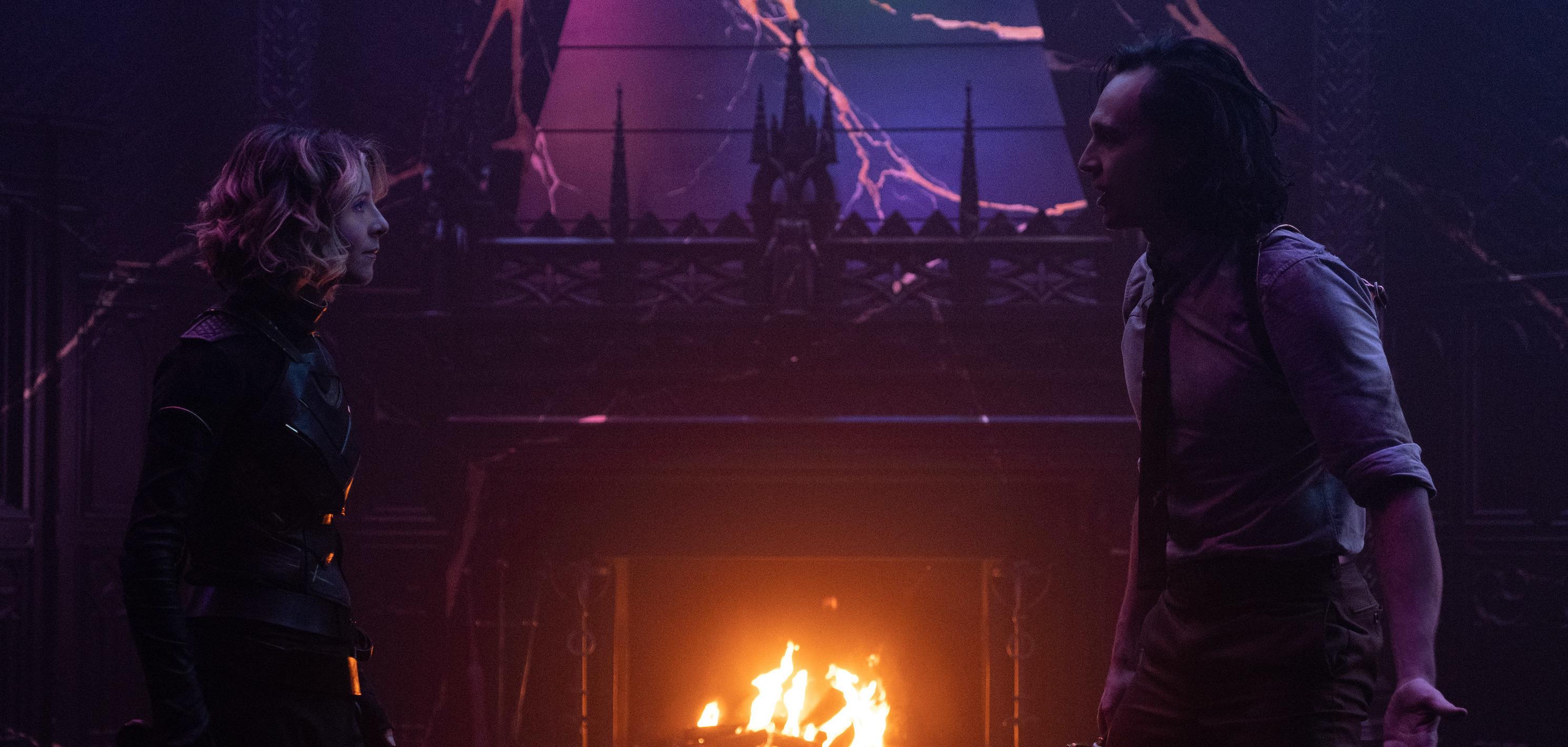 Article continues below advertisement
Sylvie's goal is to get revenge on whoever stole her life — in this case, it's He Who Remains. He explains that if they kill him, free will may come back, but so will the multiversal war. Sylvie wants to believe that he's lying so she finally succeeds in killing him, but before dying, he says slyly, "See you soon." From what we can tell after that, he's not wrong.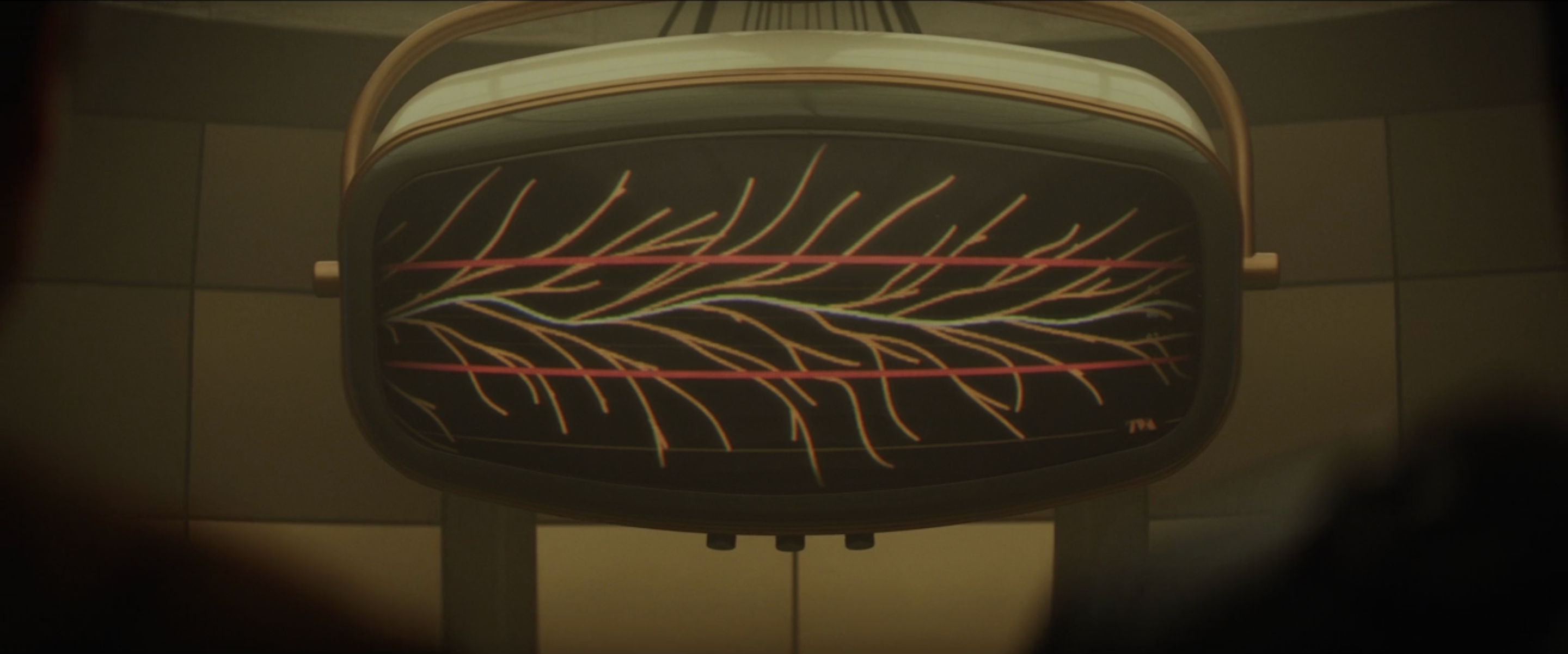 Article continues below advertisement
Back at the TVA, we see the Sacred Timeline branch into millions of alternate realities. Loki comes back to a TVA that's forgotten who he is. He tries to explain to Mobius, "Someone is coming. Countless different versions of a very dangerous person. And they're all set on war. We need to prepare."
But Mobius and B-15 have no idea who Loki is. Loki turns to see the statue of the Time Keepers replaced with a statue of a Kang the Conqueror variant. It seems the new Kang variant in charge wants the timeline to branch.
The 'Loki' finale post-credits scene hints at what to expect.
Of course, it's not a complete Marvel story without a post-credits scene, but the one in Loki is unlike any before. It's simply a TVA-esque stamp that says, "Loki will return in Season 2." This is the first Marvel series to be renewed for a second season, and of course, we can't complain about getting more Loki in the MCU.
Article continues below advertisement
We will likely see Loki attempting to bring peace to the universe, whether that's through recreating the work of the original He Who Remains or by going on his own Time Heist adventures. Will he team up with Mobius again? There's no doubt he'll find his way back to Sylvie somehow, either as friends or foes (or some gray area in between).
Article continues below advertisement
The finale also opens up the possibility that all alternate realities are now MCU canon. This is the perfect introduction to Marvel's next show, What If…?, which will explore the MCU if things happen a little differently.
While the multiversal possibilities could make the MCU more confusing, it also means that we won't have to rely so much on our own knowledge of the "Sacred Timeline" to really understand the MCU.
The entire first season of Loki is now available to stream on Disney Plus.