Moon Knight's Powers Lie in His Multiple Personalities and Sometimes, on the Moon Itself
What are Moon Knight's super powers? His multiple personalities and the phases of the moon cause his powers to manifest in very different ways.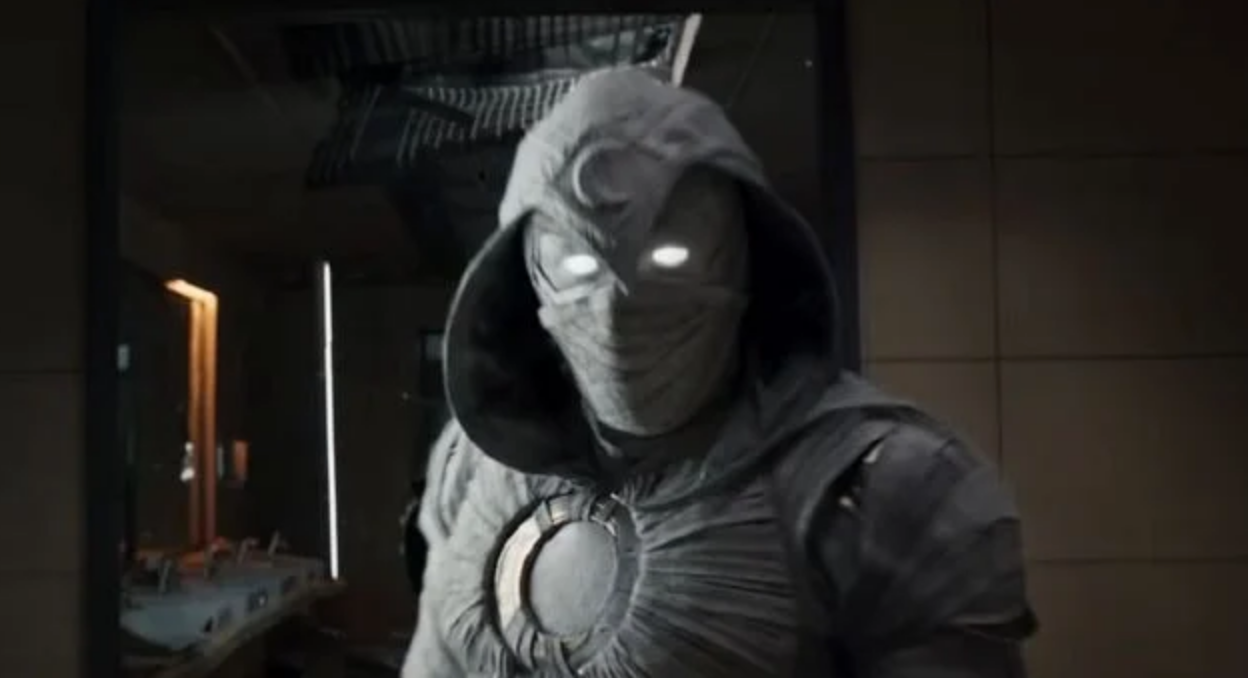 The Marvel Cinematic Universe is welcoming its darkest hero yet with the premiere of Moon Knight on Disney Plus. Much like a certain bat-themed billionaire, Moon Knight is a night-faring superhero with an interesting set of abilities to his name.
Article continues below advertisement
The new series follows his origins as he grapples with his mental health issues and his newfound gifts. What do we know about his superpowers though? Based on what we know from the comics, he has quite a few tricks up his sleeves.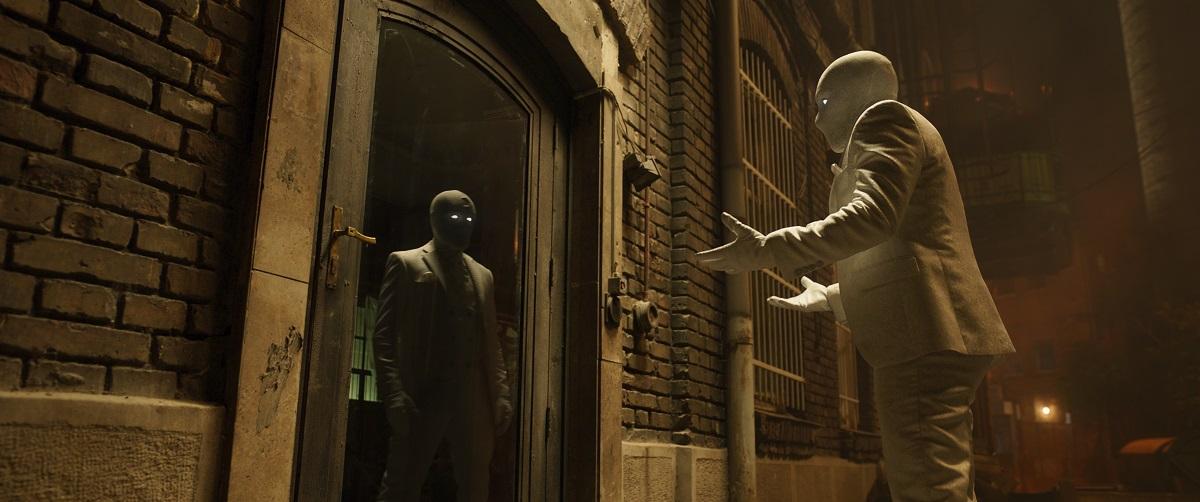 Article continues below advertisement
What are Moon Knight's powers? They change and shift based on multiple factors.
Moon Knight follows Marc Spector (Oscar Isaac), a mercenary who lives with a debilitating form of dissociative identity disorder. After coming into strange abilities that have ties to Egyptian gods, he begins to cross paths with other nefarious figures that force him to draw out his new powers and become the titular Moon Knight. The series also stars Ethan Hawke as religious zealot Arthur Harrow and May Calamawy as Layla El-Faouly, a woman from Marc's past who comes back into contact with him.
As a mercenary, Marc Spector already possesses considerable strength and fighting prowess. Upon dying and being resurrected by the moon god Khonshu, he becomes the deity's new vessel, Moon Knight.
Article continues below advertisement
In his transformed state, his physical abilities are further enhanced as he is granted a higher degree of strength and agility. But that's not the only thing going for him. His powers are tied directly to his dissociative identity disorder. This causes them to manifest in various ways.
Dissociative identity disorder is characterized by a person with two or more distinct personalities. For Marc Spector, he maintains two other personalities named Steven Grant and Mr. Knight in the upcoming series. Whereas Marc is a Jewish-American mercenary, Steven is a mild-mannered British gift shop employee with a purposefully-unconvincing British accent, according to Oscar Isaac. Meanwhile, Mr. Knight is a streetwise detective who has a penchant for nice suits.
Article continues below advertisement
Depending on which personality he identifies with in a given moment, his Moon Knight transformation manifests differently. One personality will transform into the iconic cloak-wearing superhero. But another personality will become Moon Knight wearing a fancier suit. His abilities are slightly altered, depending on which version of Moon Knight he is.
Article continues below advertisement
Though his powers are not fully confirmed in the series, the comics have shown Moon Knight as having even more interesting abilities. As a vessel for Khonshu, the nefarious god has been known to save Marc from fatal blows so that he may continue carrying out his will.
This effectively grants Moon Knight immortality so long as Khonshu deems it necessary. Moon Knight also briefly had his strength and agility tied to phases of the Moon, making him extremely powerful during a full moon.
Will this Marvel hero's powers be any different in the series? Moon Knight will premiere exclusively on Disney Plus on March 30.