With One Episode of 'Ms. Marvel' to Go, We Have Some Solid Finale Theories
There's only one 'Ms. Marvel' episode left, so we give our best finale predictions on how the series will end and how it might compare to the comics.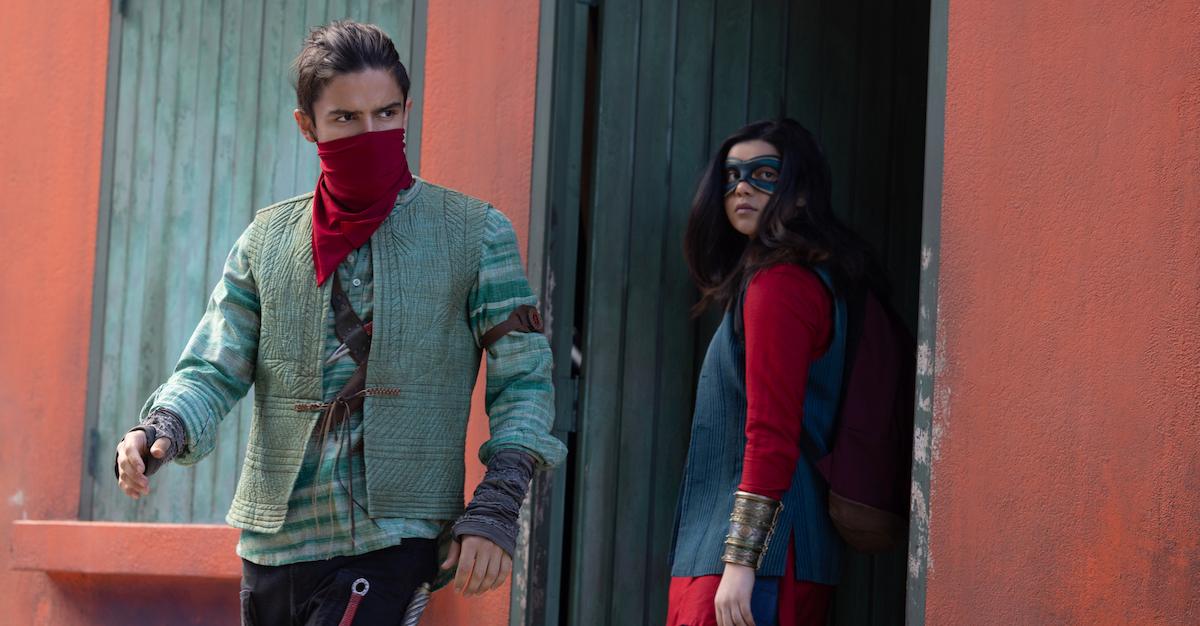 Spoiler alert: This article contains spoilers for Ms. Marvel Episode 5.
With only one episode left, Ms. Marvel is coming to a close. However, the end of the Disney Plus series doesn't necessarily mark the end of Ms. Marvel's storyline in the MCU. And while other MCU characters may have more complete storylines in the comic books, Kamala Khan's story is still being written.
Article continues below advertisement
Now that there's only one more episode of Ms. Marvel, everyone's wondering how it will end. What will happen with Kamala and Kamran? Will she go back to Jersey City? What about her family? We have some predictions about the Ms. Marvel finale.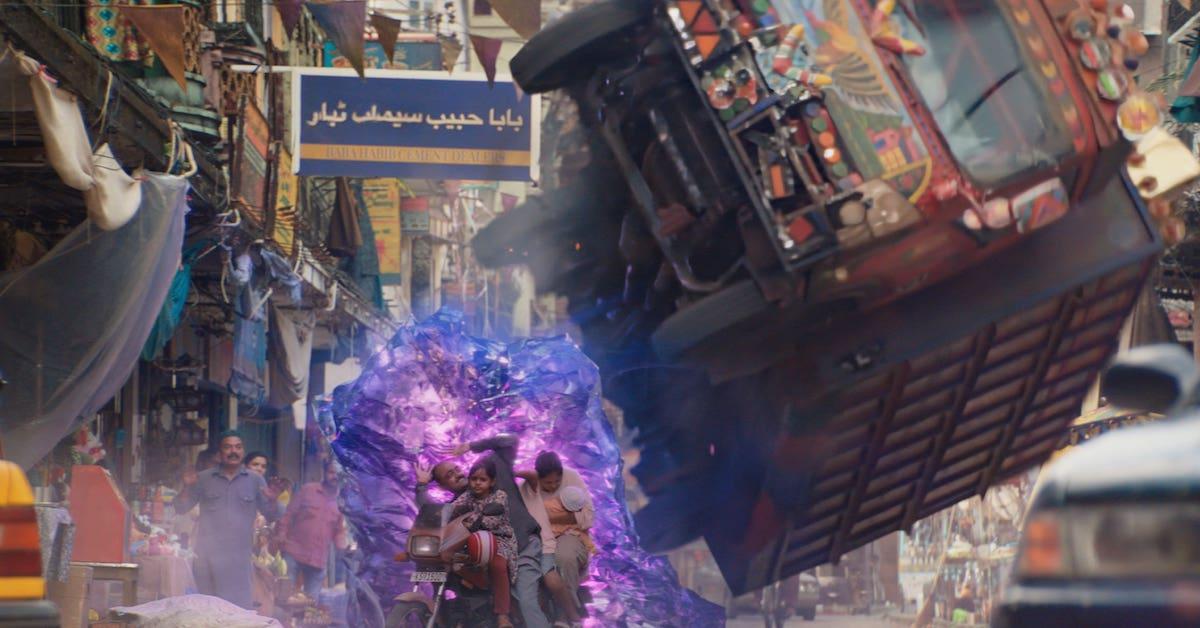 Article continues below advertisement
The 'Ms. Marvel' finale will have to introduce a new "big bad" villain.
Until the end of Episode 5, Najma (Nimra Bucha) was Ms. Marvel's big bad villain. However, when she sacrifices herself to absorb the energy of the veil so that Kamran can finally access his powers, she definitely dies. That means that another big bad villain will need to take Najma's place to fight off Kamala (Iman Vellani) in the final episode. What's a finale without a final showdown?
While it may seem like the Episode 5 cliffhanger sets up the Department of Damage Control as the "big bad," this may not be the best option. At this point in the series, Damage Control is an annoyance at best, and although they want to stop teenage superheroes, it doesn't seem like they want to kill them. Plus, Damage Control is run by humans, so they can't be that powerful.
Article continues below advertisement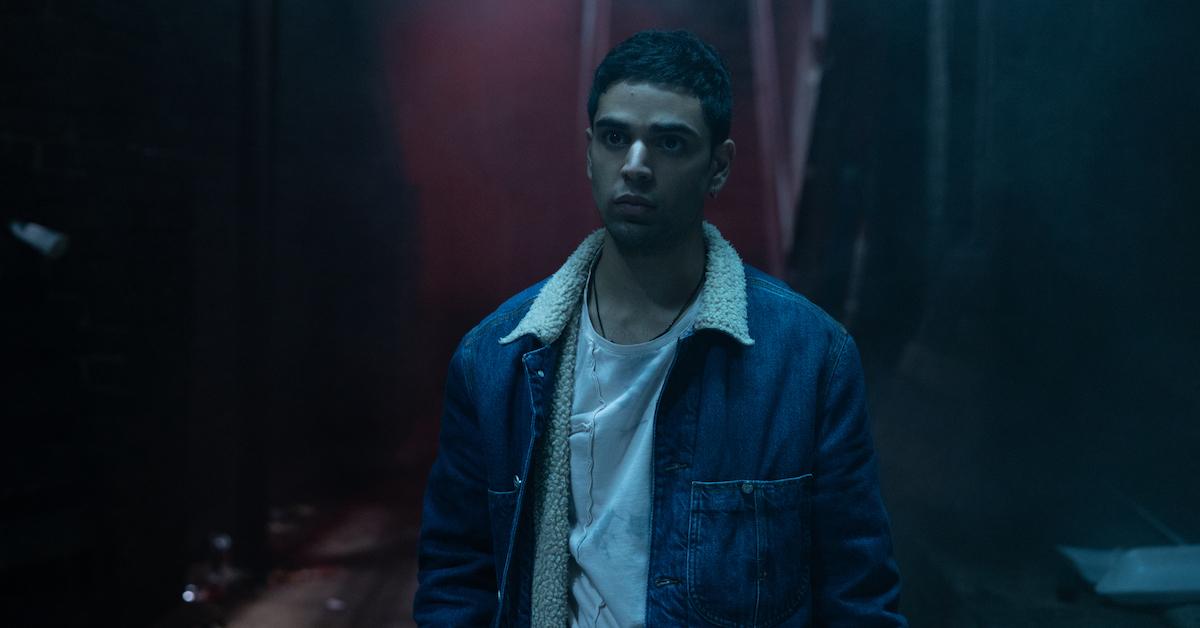 So who could fill Najma's void? Perhaps Kamran (Rish Shah) will go to the dark side. In the comic books, Kamran and Kamala get close to romance before Kamran betrays Kamala. Kamran delivers her to Lineage, who wants to use the Inhumans to eliminate all non-humans from Earth.
Article continues below advertisement
While it seems unlikely that Lineage will make an appearance (especially since we haven't even officially been introduced to Inhumans), Kamran could blame Kamala for Najma's death. If so, he could try to get revenge on Kamala … and that would be an epic showdown.
Bruno and Nakia will come to Kamala's aid in the 'Ms. Marvel' finale.
In Episode 4, Kamala flew off to Karachi with her mom, leaving her friends behind. Bruno was the first person to know about Kamala's secret identity, and Nakia (Yasmeen Fletcher) felt left out when she learned that Kamala has superpowers. Furious with Kamala, Nakia refused to answer her texts, but we're hoping that the two of them reconcile before the season ends.
Article continues below advertisement
If not, it doesn't make much sense to introduce Nakia in the series. Plus, we still want the Nakia and Zoe romance from the comic books to come to fruition.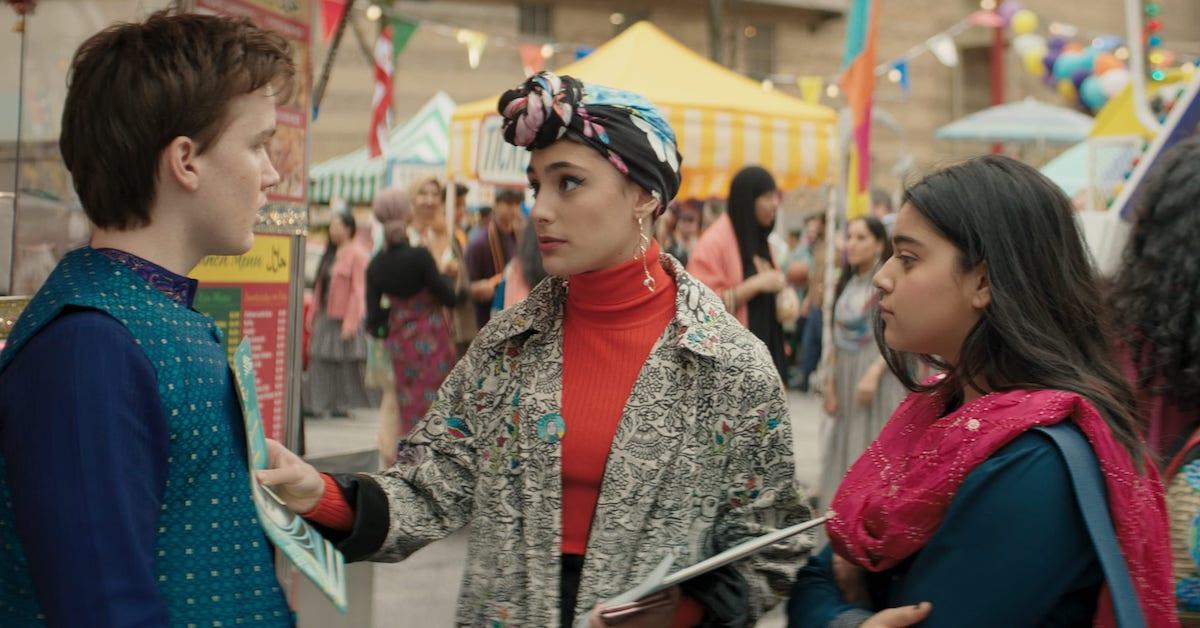 Article continues below advertisement
It's likely that Kamran saves Bruno from the cliffhanger explosion, but when Kamran turns on Kamala, Bruno enlists Nakia's help to go assist Kamala in her fight against a vengeful Kamran. Or they need to team up against Damage Control, or some other mystery villain. Perhaps the Kree?
How will 'Ms. Marvel' end? Many fans are hoping for a Captain Marvel or Kree cameo.
The most likely Captain Marvel appearance in the Ms. Marvel finale would be in the post-credits scene, as a way to introduce the two leads before The Marvels. But Captain Marvel could fly in thanks to her connection to the Kree.
Article continues below advertisement
If it is revealed in the finale that Kamala really is an Inhuman, that would tie her directly to the Kree species, who created the Inhumans during a war against the Skrulls thousands of years prior.
It's also possible that we'll learn that Kamala's bangle is a Nega-Band, another powerful invention of Kree origin that gifts its wearer with seemingly "magic" powers. In the comic book, these powers include speed, strength, teleportation, and energy manipulation. It's clear that Kamala's powers are some sort of energy manipulation. If this is the case, her connection to the Kree could tie her directly to Captain Marvel.
The Season 1 finale of Ms. Marvel drops on Disney Plus on July 13.