'Murderville' Review: A Formulaic Approach to Finding Laughter ... and a Killer
Netflix's new comedy serial 'Murderville' takes celebrities through murder mysteries as we (occassionally) laugh along with them.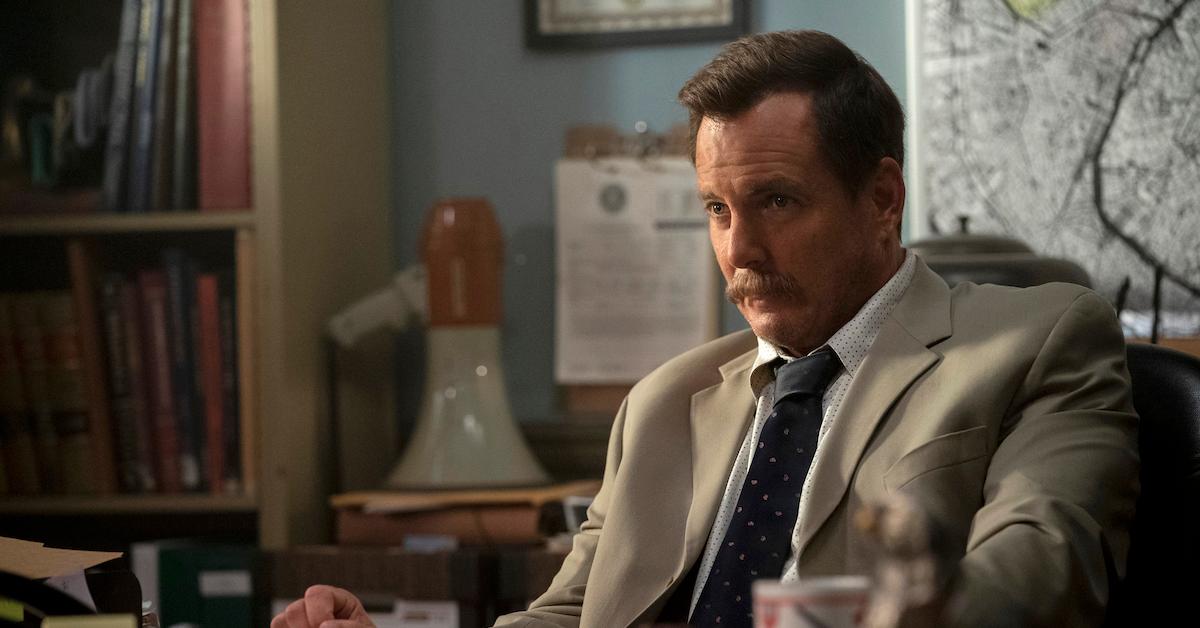 "Meet Terry Seattle, Homicide Detective," an ominous voice utters, opening each episode of the new Netflix series Murderville. The voice (reminiscent of Law and Order's iconic narration) explains that each episode features a different celebrity guest star tasked with improvising their way to solving a murder mystery. For some, this may sound like a recipe for brilliant comedy, but for others, the word "improvisation" could be an immediate red flag.
Article continues below advertisement
Somehow, both are true. At its best, Murderville is laugh-out-loud funny. At its worst, it's a repetitive improv game that's reminiscent of Level 102 improvisers trying too hard to be funny. Based on a highly successful British series, Murder in Successville, this Netflix iteration makes one change that could be its downfall. The original series cast experienced improvisers to impersonate celebrities; the new series features celebrities as themselves.
Murderville
Our Rating
Murderville plays a repetitive improv game that can be truly hilarious, but only sometimes.
Premiere: Feb. 3, 2022
Where to Watch: Netflix
Episode length: ~34 minutes
Director: Iain Morris
Star: Will Arnett
Article continues below advertisement
The first Murderville episode introduces us to Senior Detective Terry Seattle, played by the charismatic Will Arnett. For fans of Will Arnett, Murderville is sure to satisfy. Will plays Terry, a kooky detective with a superiority complex.
The regular cast includes Lilian Bowden, Haneefah Wood, and Philip Smithey, plus a guest cast of suspects, most memorably David Wain and Rob Huebel. Together, this ensemble is adept at delivering murderous details with a comedic dryness that doesn't overshadow Murderville's guest stars.
Article continues below advertisement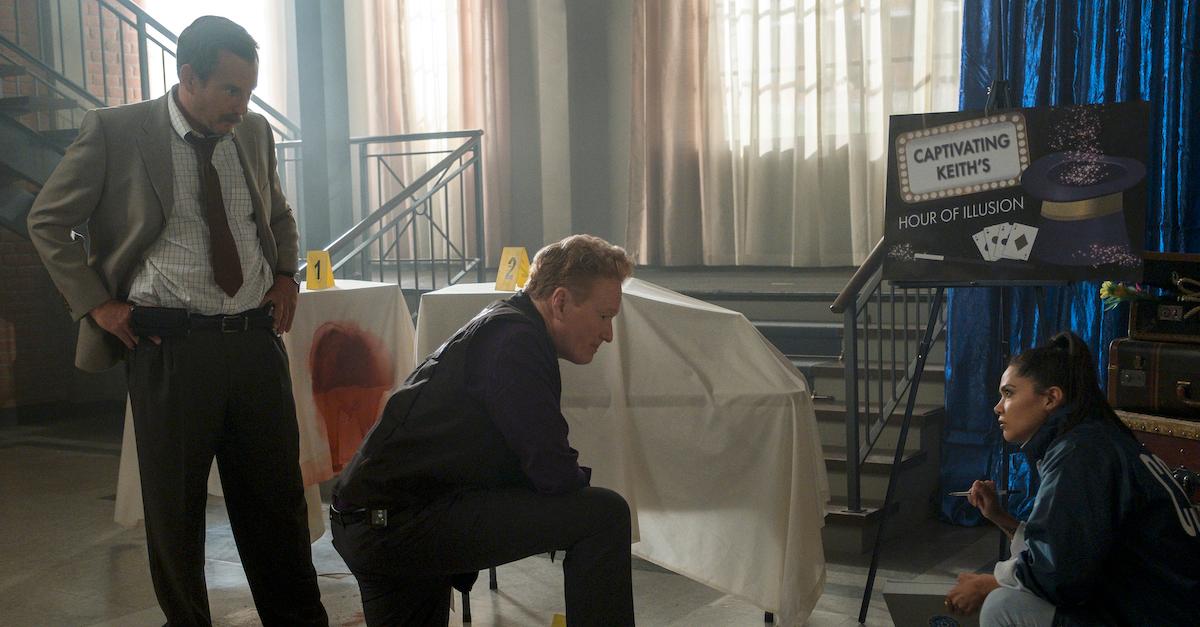 In the first episode, we're along for the ride with Conan O'Brien, but by the second episode, which features Marshawn Lynch, we've already figured out the formula. A ridiculous murder leads Terry and his new partner down a path that includes some sort of hands-on interaction with at least one suspect and an undercover mission. Then, the celeb guest has to solve the murder based on clues they've been given while improvising with Will and the cast.
Article continues below advertisement
A classic improv tool, Murderville uses a "game" to create a structure for the improvisation. However, because some characters have more of a script than others, the only people really playing the game are the celebrity guests. And unless their level of hilarity can match Will Arnett's, the scenes can feel more like a missed serve than a volley. The show becomes a celebrity contest: Which guest star can take the same idea and inspire the most laughs?
We definitely don't recommend bingeing all the Murderville episodes at once. Its "game" format quickly makes the series rote and dull when it's supposed to be inventive. Perhaps it's more enjoyable to watch the episodes separately, but does anyone do that with Netflix shows? The series typically excels when either Will, the murdered victim, or the celebrity guest breaks and laughs.
Article continues below advertisement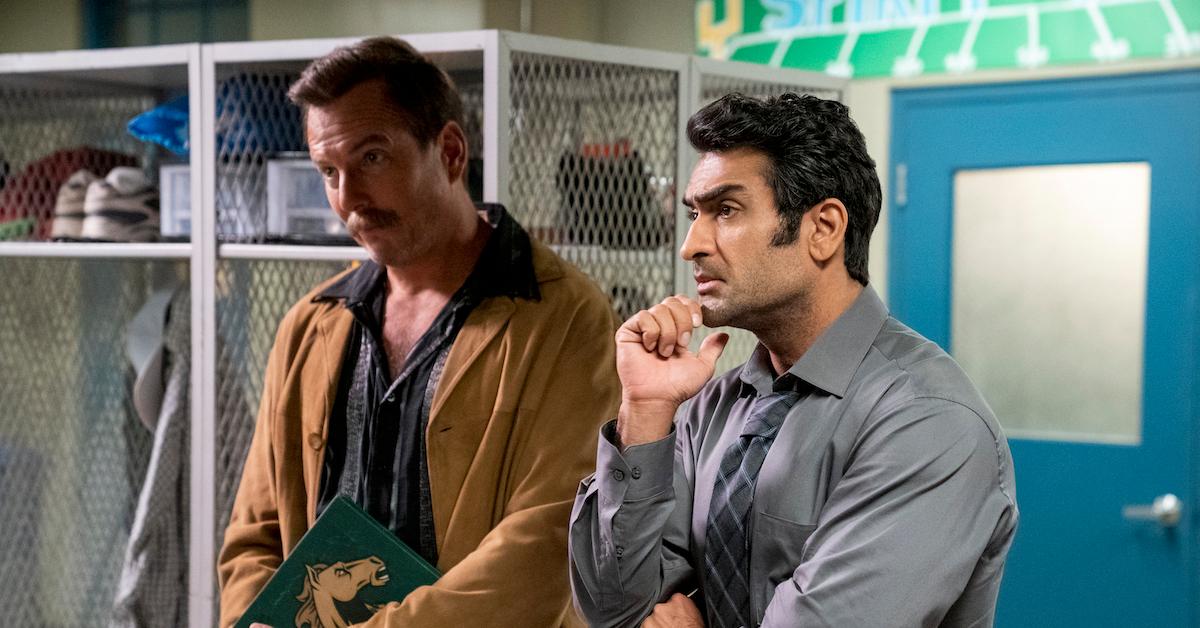 However, Episode 3 shows us what Murderville wants to be. It features Kumail Nanjiani as Terry's sidekick for a mission at Terry's high school. Kumail's expertise in improv proves that Murderville is at its best when the guest puts Will through the same hoops he puts the guest through. At one point, Kumail nudges Terry to "impersonate a Pakistani, but don't be racist."
Article continues below advertisement
Terry also teaches Kumail how to gasp, which quickly ascends into a riotous bout of both men gasping. When we see how Will and Kumail are able to play off each other, we start to wish that every episode was just Will and Kumail solving mysteries together.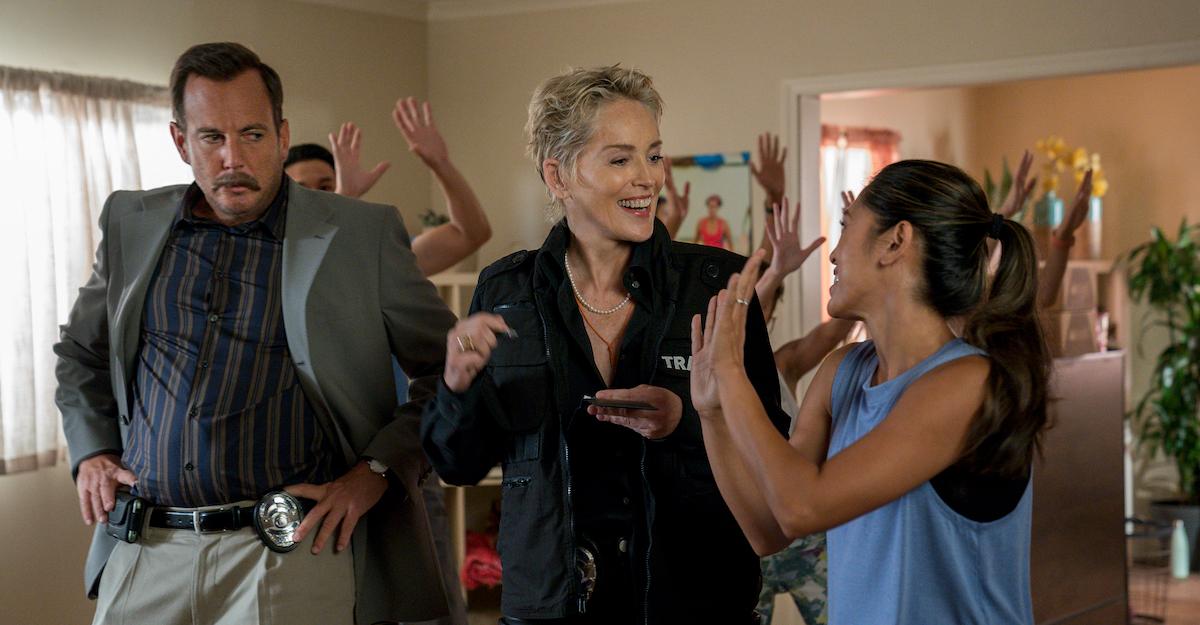 Article continues below advertisement
On the flip side, while we love Sharon Stone, her comfort zone in drama over comedy is apparent. She just doesn't have the "basic instinct" needed to churn out quips and the style of banter inherent to solid improv. Her episode falls flat when she takes solving the crime way too seriously. She cares more about asking the suspects questions than playing with Will.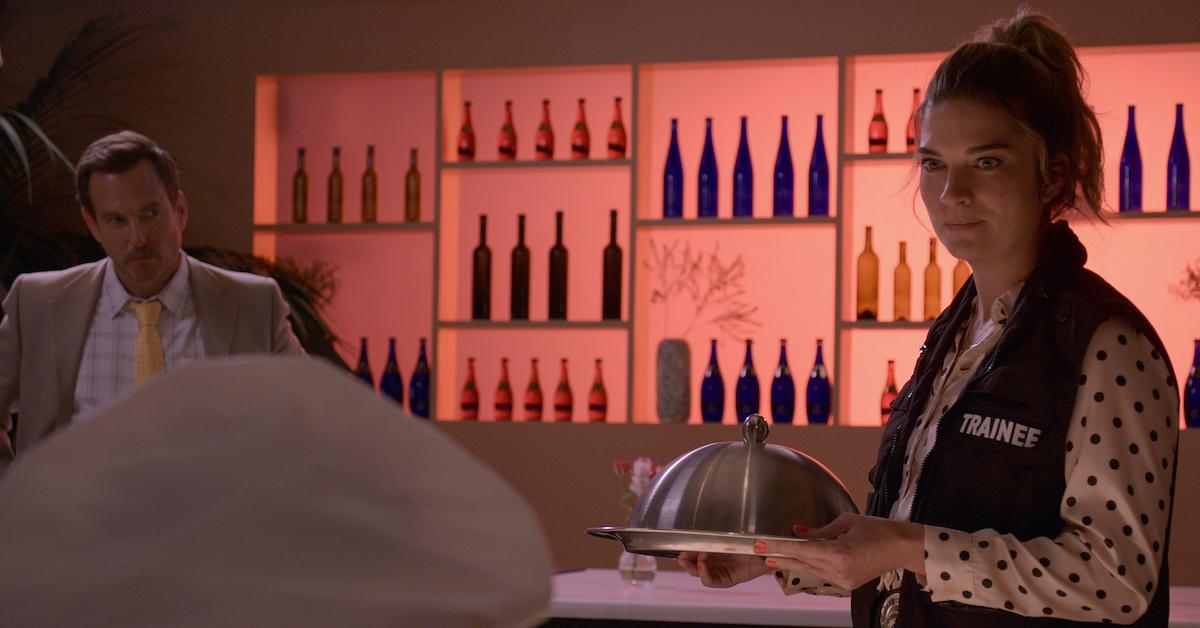 Article continues below advertisement
Annie Murphy unsurprisingly had some standout moments, and Ken Jeong's episode is a close second to Kumail's. Both episodes not only feature expert improvisers but dig deep into Terry Seattle's backstory.
While each episode centers on a different murder mystery, the true mystery turns out to be Terry Seattle. The more we unravel his past, the funnier and more complex Will Arnett's portrayal becomes.
Perhaps the most fun we have as a viewer is trying to figure out who committed the crime. Watching Murderville is like going to a "Murder Mystery" dinner party from the comfort of our homes — without the ambitious cocktails or cheesy costumes. Instead, we get repetitive improv games that can sometimes lead to comedy gold.