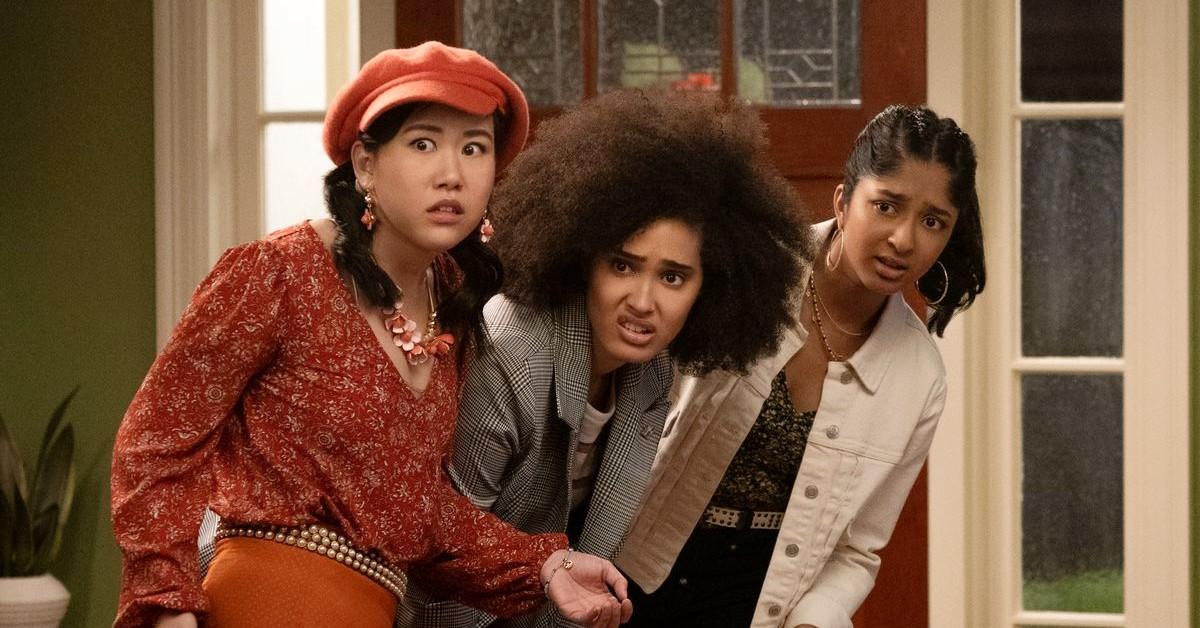 When's the Release Date for Season 3 of Netflix's Coming-of-Age Dramedy 'Never Have I Ever'?
When Mindy Kaling's name is attached to a project, it's automatically set up for success. The Office actress and writer helmed Netflix's coming-of-age dramedy series Never Have I Ever in 2020 alongside co-creator, executive producer, showrunner, and writer Lang Fisher. The wonderfully diverse series follows first-generation Indian American teen Devi Vishwakumar (Maitreyi Ramakrishnan) and her besties Eleanor Wong (Ramona Young) and Fabiola Torres (Lee Rodriguez) as they try to climb their high school's social ladder.
Article continues below advertisement
In order to make sophomore year "their year" — aka become cool — Devi devises a plan focused on rebranding the "nerdy, extra, and thirsty" trio. "I have chosen attainable yet status-enhancing people for each of us to date," Devi tells her BFFs in Season 1. Sure enough, Devi's superficial social status- and sex-focused plan comes with complications, as we all know Oscar Wilde's famous quote: "Be yourself, everyone else is already taken." Growing up and finding yourself are definitely grueling learning experiences.
With a stellar Rotten Tomatoes score of 94 percent, Never Have I Ever has entertained for two seasons. At Netflix Is A Joke Fest on Sunday, May 8, 2022, it was announced that Season 3 is on its way, per Entertainment Weekly. So, when will the blissfully relatable high school drama return?
Article continues below advertisement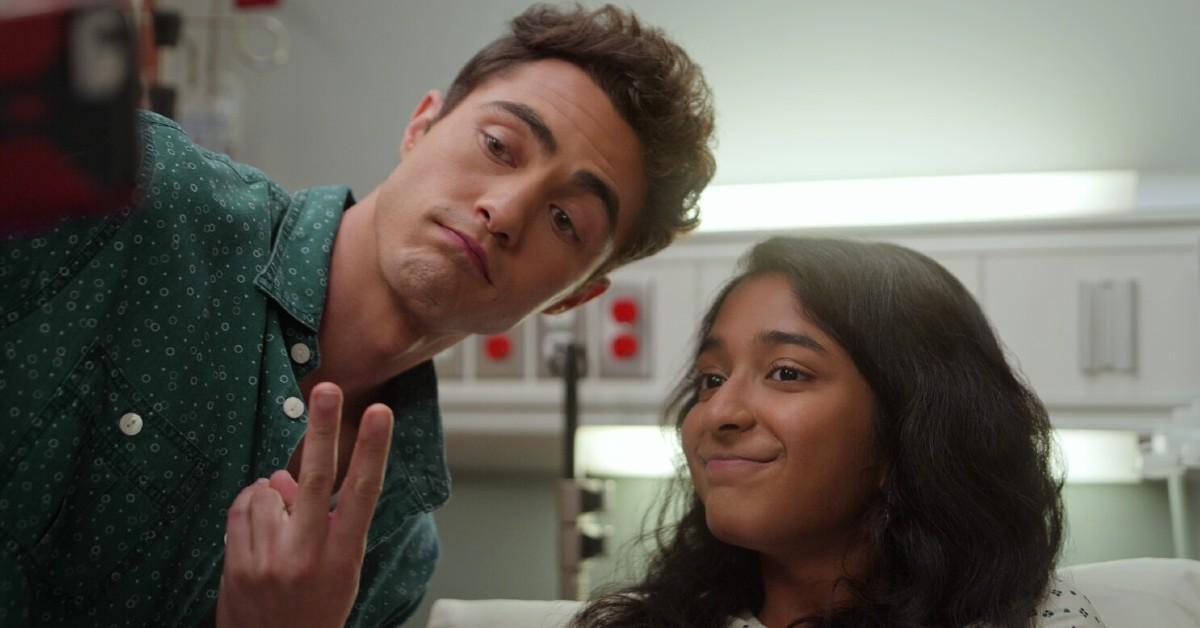 When is 'Never Have I Ever' Season 3 coming to Netflix?
For those who can't get enough of the Paxton-Devi-Ben love triangle, fear not; Season 3 of Never Have I Ever is coming to Netflix August 12, 2022! Yeah, yeah, Devi makes a choice at the end of Season 2, but this is high school! Who knows what'll happen next.
Not only that, but the fourth and final season of the teen hit is expected to drop in 2023. All good things come to an end, folks.
Article continues below advertisement
Mindy Kaling recently shared her excitement on Instagram, writing, "Just here to bless your Monday with some talented people I adore and a first look at @neverhaveiever SEASON 3 coming August 12th!!" alongside several first-look Season 3 photos.
Poorna Jagannathan — who plays Devi's mom, Nalini Vishwakumar — even commented on Mindy's post, saying "BEST season so far."
Article continues below advertisement
Actor Darren Barnet is "even more proud" of his Japanese heritage since starring in 'Never Have I Ever.'
In a raw interview with PopSugar, Darren Barnet (who plays Paxton Hall-Yoshida) opened up about the realities of being biracial and being repeatedly told he's "ambiguous looking."
"I know I'm not the guy that people usually think, 'Oh, that's an Asian American man.' I've had Asian friends where I don't feel quite Asian enough and a group of my white friends where I'm the mixed guy," he shared. "It's never held me back or made me feel less than or anything, but it is something that I've dealt with."
"Now, being part of Never Have I Ever, it has really put my Japanese heritage out there and opened a lot of doors for me. It's made me even more proud of my heritage and more confident in discussing it."
Say it with us: Authentic representation in entertainment matters!
Article continues below advertisement
He even offered some hints on what to expect from Season 3. "I can say it is all of the witty comedy from all the previous seasons mixed with the heartfelt moments that hit you right in the stomach," Darren Barnet shared. "There are some wild times with the love triangle — no one's going to be able to predict it."
Seasons 1 and 2 of Never Have I Ever are currently streaming on Netflix.