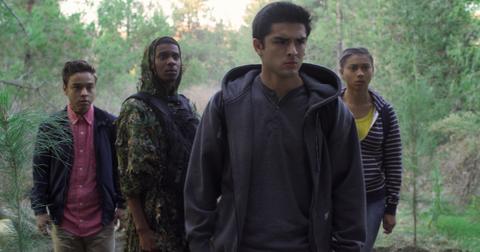 Viewers Think That the Season 3 Finale of 'On My Block' Might Be the Series Finale
By Shannon Raphael

Mar. 11 2020, Published 2:09 p.m. ET
Since Season 1 dropped in 2018, Netflix viewers haven't been able to get enough of On My Block. Teens and adult viewers alike have flocked to the coming-of-age drama, and the stakes have increased with each passing season.
Article continues below advertisement
Viewers have grown attached to the stories of Monse (Sierra Capri), Cesar (Diego Tinoco), Ruby (Jason Genao), Jasmine (Jessica Marie Garcia), and Jamal (Brett Gray) as they navigate their Los Angeles high school and the real life concerns over gangs, deportation, new love, and complicated family dynamics.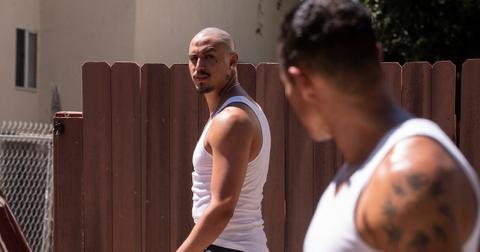 Article continues below advertisement
Season 3 of the Netflix drama dropped on March 11, and the two year time jump in the season finale has fans wondering if the show can possibly come back.
Will there be an On My Block Season 4? Many who watched Season 3 already are convinced that it's the end for the Netflix series. Find out why, and all that we know about a potential fourth season.
Will there be an 'On My Block' Season 4? SPOILERS ahead.
The Season 3 finale of On My Block polarized fans because many thought it hinted at the show's imminent conclusion, while others thought that it opened the door to another inevitable season. Before the finale, the five friends were dealing with the threat of the Cuchillos gang (who had kidnapped them earlier in the season). But, this was all resolved in the finale because of Cesar's brother, Oscar "Spooky" Diaz (Julio Macias) taking the gang head on (and living to tell the tale).
Article continues below advertisement
While the looming threat of intense violence between the core five and the Cuchillos served as a big plot point throughout Season 3, by the finale, this threat was eliminated. This had fans wondering what could fuel a fourth season, and that was answered when the finale showed a big time jump.
After Spooky is seen recovering from his physical and violent interaction with the gang, the show flashes forward to two years in the future — and things are wildly different for the group.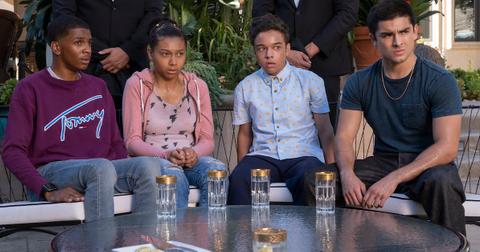 Article continues below advertisement
First of all, Monse has been sent away to an all-girls private boarding school (leaving her status with Cesar as unresolved as ever before). She also has found a new crew of friends at this school, so if there's another season, this will likely be a future point of contention. Since she was truly the glue of the friend group, the others are also struggling to maintain their tight bond.
Meanwhile, Spooky and a previously-unseen girlfriend are expecting their first child together, and Jasmine and Ruby appear to be an item.
In the most dramatic moment, it's hinted that Cesar has now joined the Santos gang, and is the leader.
Netflix has yet to officially renew On My Block, and it likely won't until several weeks after the release of Season 3.
Article continues below advertisement
Fans are begging for 'On My Block' to get another season.
While you're not likely to find fans of any show who want it to get canceled, the loyal fans of On My Block are voicing their desire (which borders on a need) to see the story of Cesar, Jasmine, Monse, Jamal, and Ruby continue.
Plus, after the extreme change in Spooky's storyline, many are saying that it would be a travesty for the show to get canceled now.
These were some of the best Twitter reactions to the emotional roller coaster that was Season 3:
Article continues below advertisement
Article continues below advertisement
Article continues below advertisement
Article continues below advertisement
Fans are anxiously awaiting news from Netflix about the future of On My Block, and we'll just be watching that end scene on a loop until we hear.
On My Block Seasons 1 through 3 are now available to stream on Netflix.