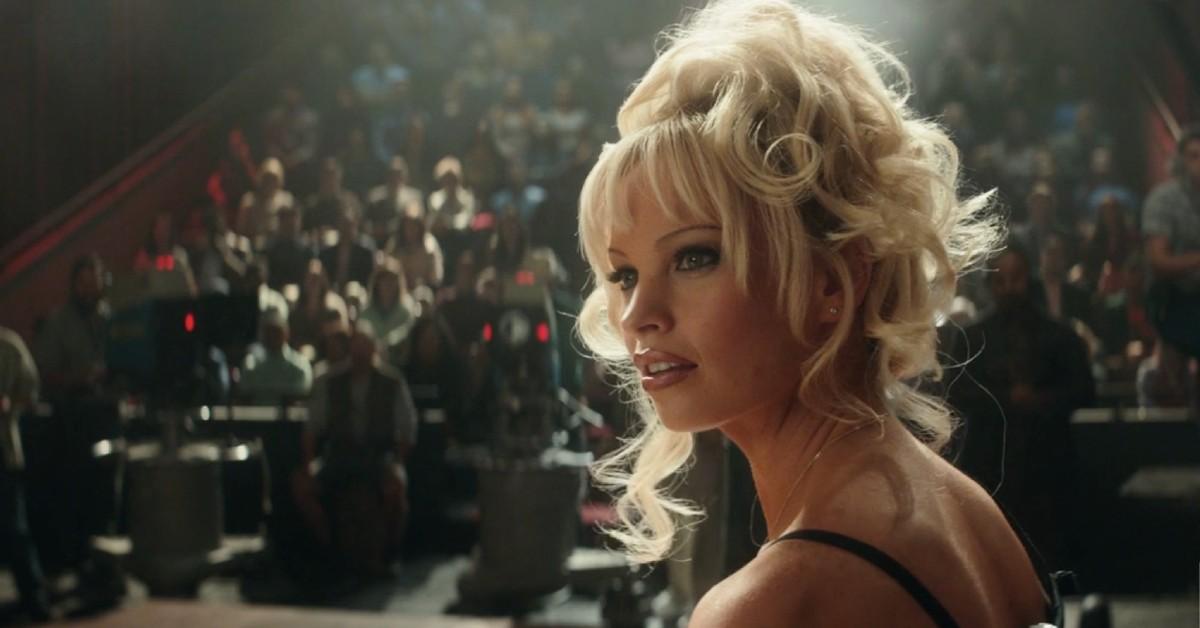 Pam Anderson Had a Tense Relationship With Jay Leno in 'Pam & Tommy' — What Was It Really Like?
In Hulu's 'Pam & Tommy', Pam Anderson is relentlessly picked on by Jay Leno in regards to her sex tape scandal. Was their relationship that tense in real life?
Baywatch beauty Pamela Anderson was one of the hottest stars of the 1990s. She was a trendsetter and a sex icon — a label she had a complicated relationship with — not to mention a victim of revenge porn. When Pam and her husband, hothead Mötley Crüe drummer Tommy Lee, had their safe stolen from their garage back in 1995, both of their lives were upended. See, said safe — which was stolen by Tommy's former electrician, Rand Gauthier — contained the unconventional couple's now-infamous honeymoon sex tape.
Article continues below advertisement
Rand's spreading of Pam and Tommy's personal video via the internet made it the very first celebrity sex tape to be sold and distributed online. (Take that, Kim Kardashian.) And while the married duo's sex tape scandal will forever be a pop culture milestone, it's one that accelerated the deterioration of their romantic relationship and public reputations. We've still got a long way to go in terms of gender equality, but the late '90s weren't good to Pamela Anderson specifically.
The Barb Wire star already wasn't taken seriously as an actress due to her blonde bombshell aesthetic and association with Playboy magazine. (She first graced the cover in October 1989). However, her leaked sex tape made the constant "slut-shaming" all the worse. As detailed in Hulu's miniseries Pam & Tommy, of the many publications and individuals to repeatedly comment on the situation was comedian and former Tonight Show host Jay Leno. Let's delve into the details of Pamela Anderson and Jay Leno's relationship.
Article continues below advertisement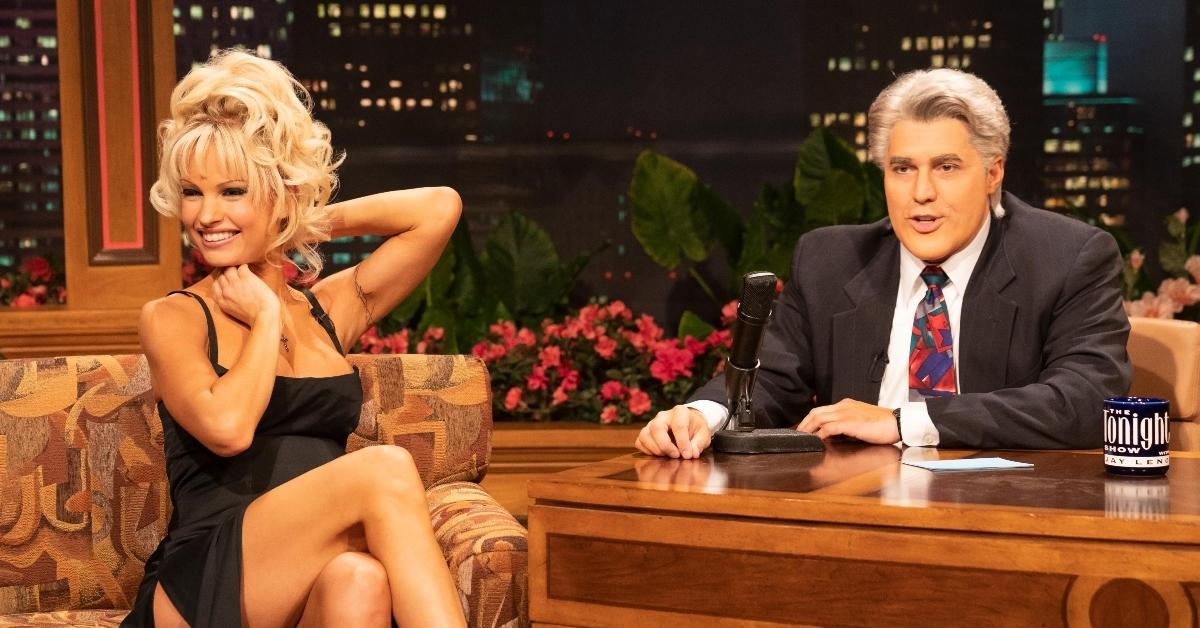 Pamela Anderson and Jay Leno's interactions are portrayed as quite strained in 'Pam & Tommy.'
Created by Robert Siegel, Pam & Tommy stars unlikely actors Lily James (Baby Driver) and Sebastian Stan (Fresh) as the tumultuous couple. With near-heartbreaking chemistry and solid characterization, Lily and Sebastian are fabulous.
Though he plays a much smaller role, actor and comedian Adam Ray (The Bellmen) finds his way into Pam & Tommy's opening scene as Jay Leno.
In said scene, the audience watches a fictional Tonight Show With Jay Leno interview with Pam as it plays on a TV. As the iconic late-night talk show host casually slips in a comment about the distressing scandal — clearly enjoying the discomfort it causes Pam — we viewers feel the embarrassment and shame emitting from the actress. It's as if the clip's intent is to warn viewers of the horror that's to come in the scenes following.
Article continues below advertisement
In Episode 7, titled "Destroyer of Worlds," the audience watches the same interview go down in real time. A pregnant Pam's late-night appearance is purposed to promote the 1996 sci-fi action flick Barb Wire — which was a major flop with both audiences and critics. Poor Pam really needed a confidence booster, and Barb Wire wasn't it.
When Pam relays that she and Tommy don't know the sex of the baby, Jay quips "Gee, I never imagined there was something sex-related that Pamela Anderson doesn't know. Am I right, fellas?"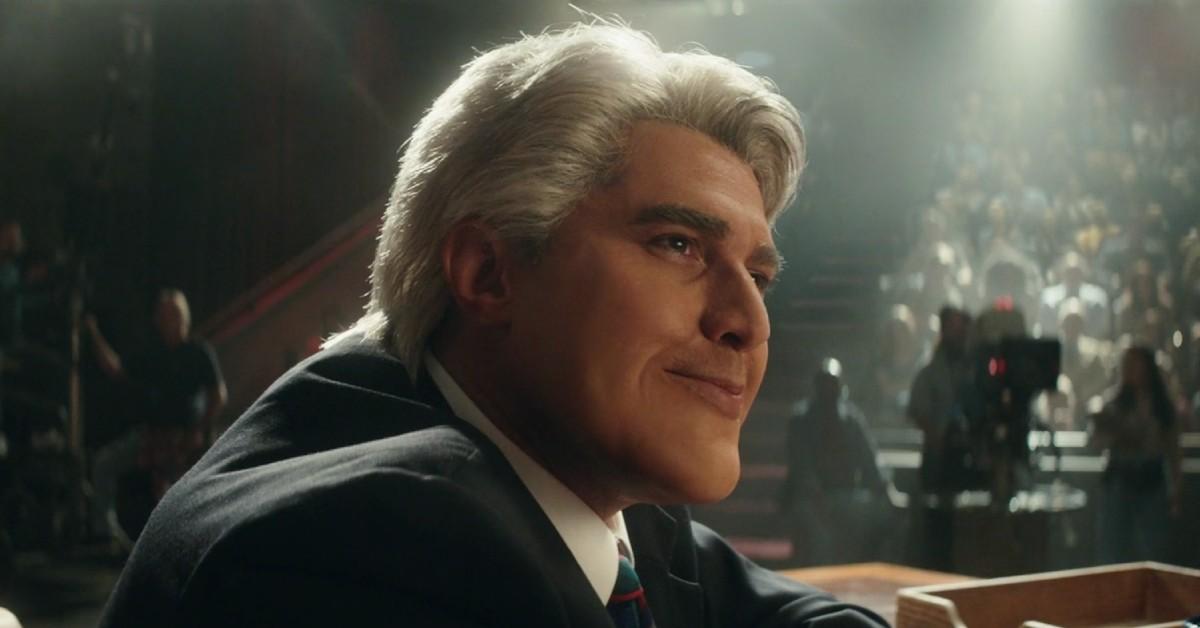 Article continues below advertisement
"Speaking of sex — and I have to know. The tape. Fellas, we all want to know," Jay continues, which makes the interview even more unnerving. In an attempt to lighten the mood, Lily James' Pam responds, "What tape, Jay?" In the scene, Jay goes on and on, explaining to his studio audience — as well as all of America — that a substantial number of men have seen Pamela Anderson engage in numerous sex acts.
When he finally asks her what it's like to have all of that "exposure" — clearly giving the word a perverted double meaning — Pam calmly answers. "It's horrible. To have something so intimate stolen from you. Something private from inside your marriage and have it taken without permission and exposed to the world. It's devastating. This is devastating to us."
It's a powerful scene, a telling moment in her life. The quietness in the studio is excruciating, but was it that dramatic in real life?
Article continues below advertisement
'Pam & Tommy' combines real-life Jay Leno and Pamela Anderson interviews for its impactful 'Tonight Show' scene.
Jay Leno clearly had an odd obsession with Pam and Tommy in the 1990s, relentlessly incorporating sexual innuendos into every mention of the couple. As explained by Screenrant, the Tonight Show scene combines two different real-life interviews from 1996. While one interview solely focused on her pregnancy and her upcoming film, the other one was dedicated to the ins and outs of the scandal that took Hollywood (and the world) by storm.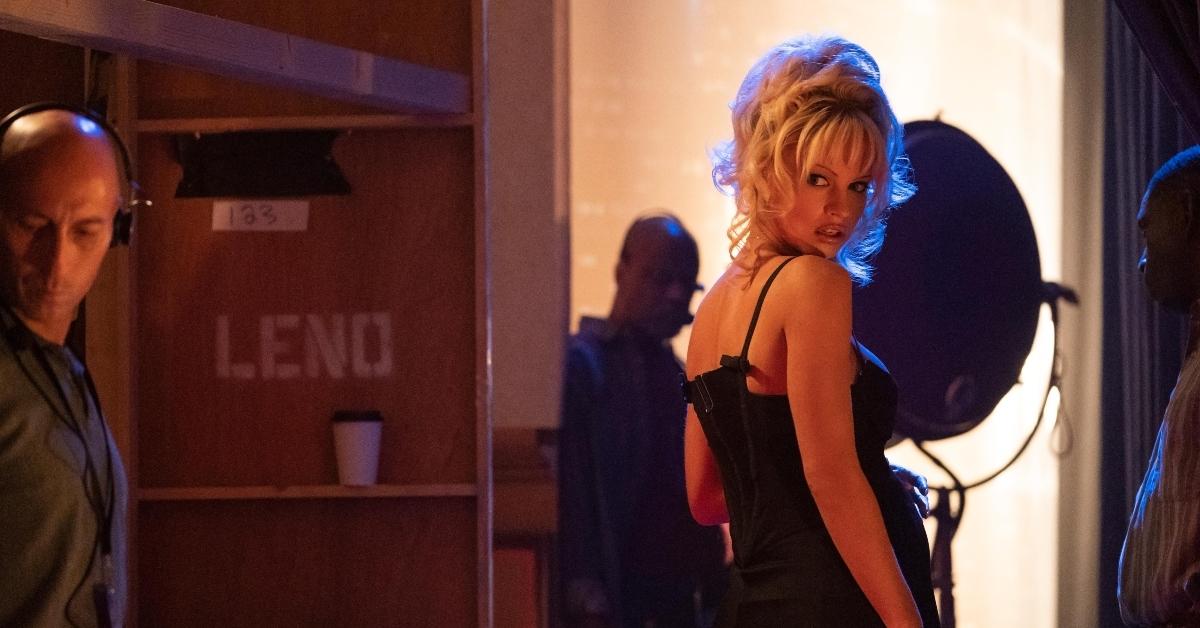 Article continues below advertisement
One thing we adore about Pam is her courage to speak her truth. While still maintaining a professional air, Pam called Jay out for his slew of inappropriate, sexist, misogynistic jokes. She even said that Jay was "supposed to be [a] friend," and he "jumped on the bandwagon" with the rest of the world. As expected, Jay downplayed his role in Pam's obvious pain, acting as if he only told a little joke or two.
We will say, she must have forgiven Jay for his crude approach to comedy and remaining current, as Pam appeared on his show a whopping 32 times between 1994 and 2010, according WhatToWatch. The version Pam & Tommy displays is highly dramatized.
All eight episodes of Pam & Tommy are currently streaming on Hulu.