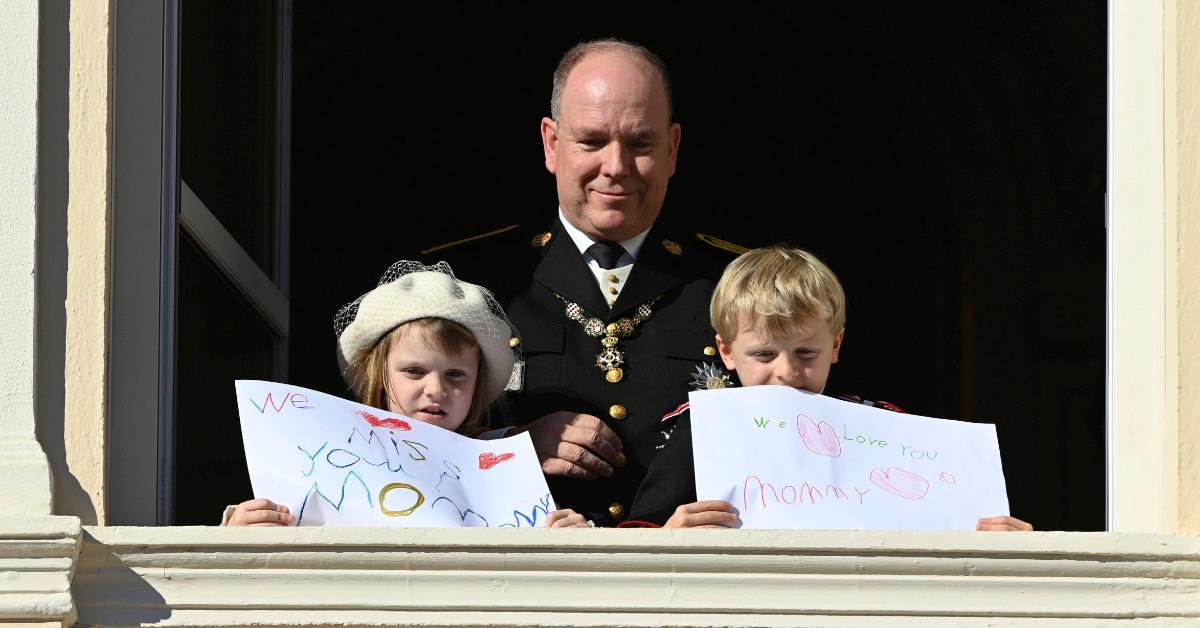 Princess Charlene's Kids Hold Signs Sending Her Love as She Seeks Treatment
Prince Albert and Princess Charlene's kids, Princess Gabrielle and Prince Jacques, sent loving messages to Charlene on Friday, Nov. 19, as the princess seeks treatment for what her husband calls "exhaustion, both emotional and physical."
Appearing with their father on a balcony of Monaco's palace for the country's National Day celebrations on Friday, the young royals held signs reading "We miss you, Mommy," and "We love you, Mommy."
Article continues below advertisement
Albert revealed Charlene's decision on Friday, three days after she canceled her National Day appearance. "A period of calm and rest is necessary to ensure the very best recovery for Princess Charlene's health," the palace said in a statement to People at the time. "Having battled with poor health over the past few months, the Princess is currently convalescing and will continue to do so for the coming weeks, allowing her time to recover from a state of profound general fatigue."
Charlene is "clearly exhausted, physically and emotionally" because of several undisclosed factors.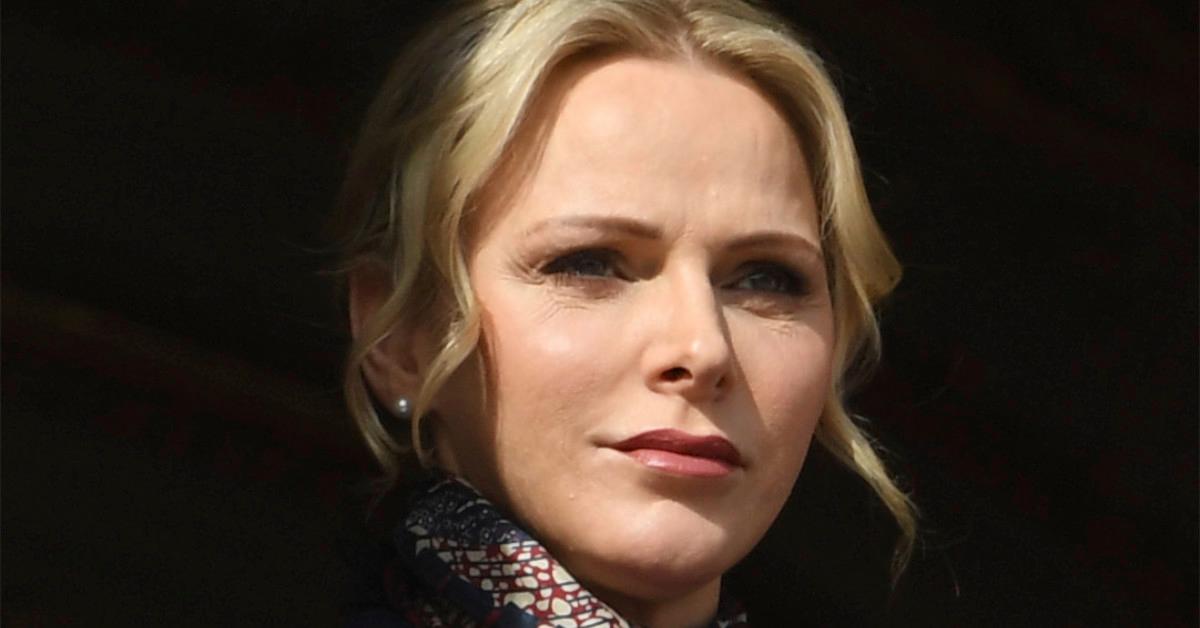 Before her return to Monaco earlier this month, Charlene had spent six months in South Africa, away from her family, recovering from an ENT infection and multiple surgeries, People reports.
Her condition now is the result "of several factors which are private matters," Albert told the magazine. He did rule out some rumored factors, saying that his wife's condition is not a result of COVID-19, plastic surgery, or any personal relationship issue.
Article continues below advertisement
"She was clearly exhausted, physically and emotionally. She was overwhelmed and couldn't face official duties, life in general or even family life," Albert said.
"Obviously, there were consequences of her different surgeries and the procedures she underwent in the last few months. That certainly was a factor, but at this point I prefer not to comment further. I can say she was suffering incredible fatigue. She hadn't slept well in a number of days, and she wasn't eating at all well. She has lost a lot of weight, which made her vulnerable to other potential ailments. A cold or the flu or, God help us, COVID."
Article continues below advertisement
Albert joined Charlene's brothers for an intervention-style meeting.
Albert told People that he "sat [Charlene] down" with her brothers and a sister-in-law after he got back from Dubai on Sunday, Nov. 14.
"She had already made her decision, and we only wanted her to confirm it in front of us," he said. "She wanted this. She already knew the best thing to do was to go and have a rest and have a real medically framed treatment."
Article continues below advertisement
The family meeting "went very well," the sovereign added. "She was very calm and very understanding. She realized herself that she needed help. You can't force anyone to understand that they need treatment, they have to accept that themselves."
He went on: "We wanted to tell her that we love her so much, and that we were there for her, and that the most important aspect for her is her health. That she shouldn't worry about anything else. That we all love her, that her children love her, and that we only want the best for her."
Article continues below advertisement
Albert emphasized that their relationship is not the issue.
"I'm probably going to say this several times, but this has nothing to do with our relationship," Albert told People. "I want to make that very clear. These are not problems within our relationship; not with the relationship between a husband and wife. It's of a different nature."
He speculated that Charlene's rest period might last several weeks and that Gabrielle and Jacques will eventually visit their mother at her undisclosed treatment location. "They know that she's going to talk to them very soon," he said. "They miss her, of course, but they understand."