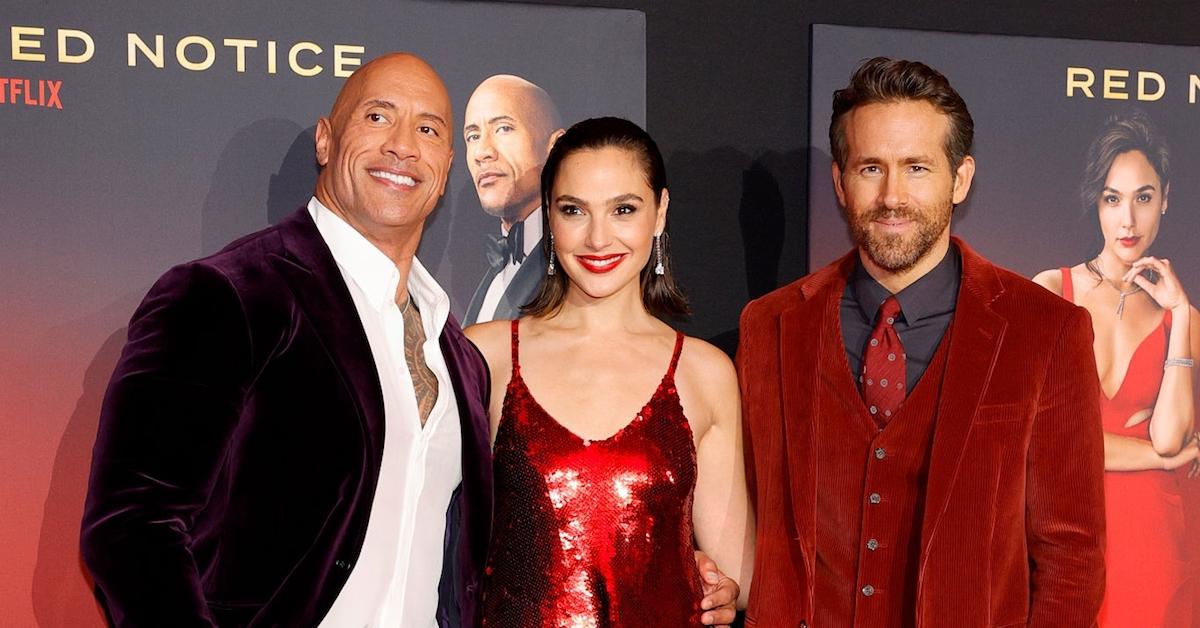 These Are the Cities Where 'Red Notice' Filmed
Netflix's Red Notice was filmed with a budget of $200 million, which is record-breaking for an original flick from the streaming giant. It's an action-comedy that includes an all-star cast of incredible stars. We're talking about Dwayne Johnson, Gal Gadot, and Ryan Reynolds.
Article continues below advertisement
All three of these actors have starred in their fair share of action-packed movies over the years, so it's exciting to see them all come together for Red Notice. One of the biggest questions people have about this epic Netflix original movie revolves around its filming locations. Where was Red Notice filmed?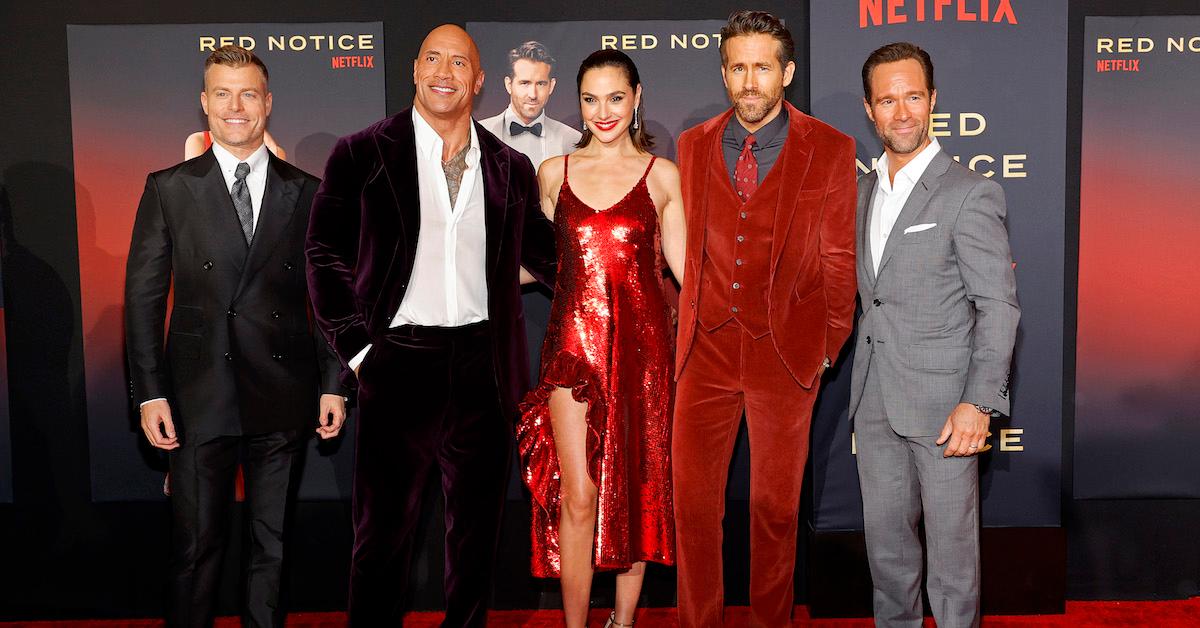 Article continues below advertisement
What are the filming locations for 'Red Notice'?
Red Notice tells the story of what happens when a straight-edge FBI agent teams up with a world-renowned con artist. Dwayne Johnson and Ryan Reynolds play two strong-willed characters able to come together even though they have vastly different intentions. After all, it's easier for an FBI man to understand the mind of an up-and-coming art thief if he's receiving insight from one of the sleaziest criminals on record.
Article continues below advertisement
According to IMDb, production for Red Notice primarily took place in Atlanta, Ga. After the cast and crew got all the scenes they needed in Atlanta by Nov. 14, 2020, they went international to finish things out. They spent a little less than a week in Italy to film the final scenes of Red Notice.
By Nov. 18, 2020, the cast and crew were able to complete all the necessary Italian shots in both Rome and Sardinia. IMDb mentions Paris, France as a filming location for some of the scenes as well.
Article continues below advertisement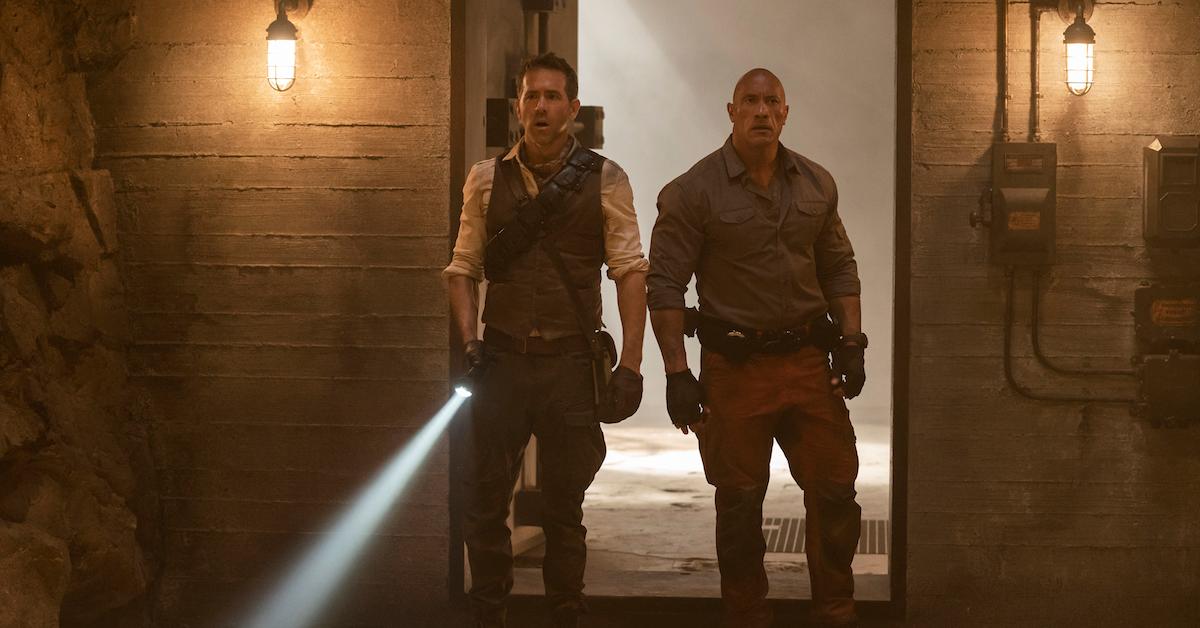 Are some of the backdrops in 'Red Notice' fake?
We know that the filming locations for Red Notice are completely real, but it turns out Red Notice filmmakers used a brand new form of technology to create a new level of immersive movie-watching for audiences. For those who haven't seen the movie just yet, expect to witness a new standard of CGI created with the help of drones. Director Rawson Marshall Thurber opened up about some of the intense scenes in Red Notice to Comic Book.
Article continues below advertisement
"Those shots that you're talking about had never been done before in the history of cinema, because the technology that we used to achieve those shots, you know were invented about six weeks before we used them," he said.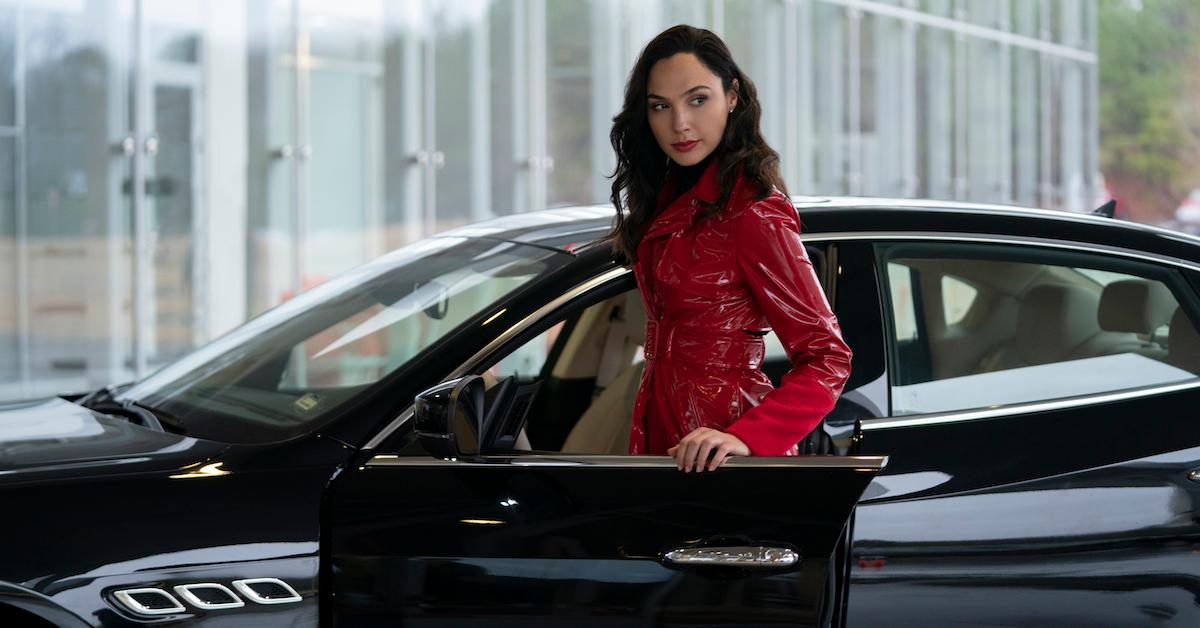 In the last few years alone, Netflix has given us The Old Guard starring Charlize Theron, Bird Box starring Sandra Bullock, and Extraction, starring Chris Hemsworth. While all of these movies were absolutely huge upon their release dates, none of them even slightly compare to Red Notice.
This new Netflix original movie is bound to be a huge success based on the brand new technology being used, the talented cast of actors, and the incredible filming locations.