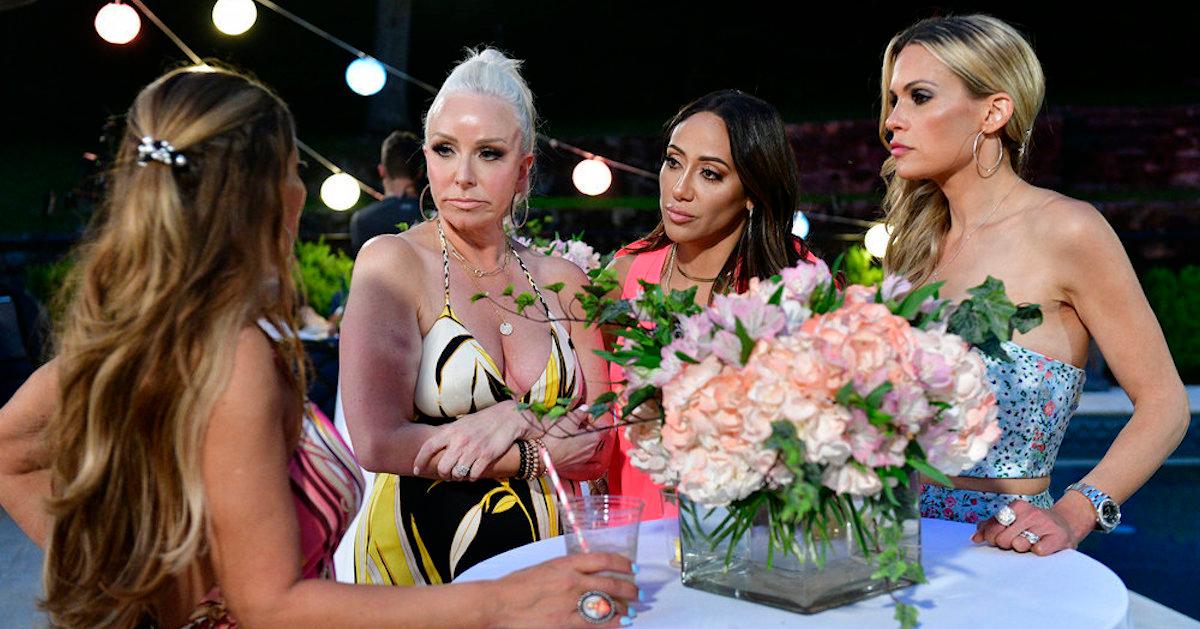 Jennifer Confronts Bill, and Teresa Moves Out of Her House in the 'RHONJ' Mid-Season Trailer
Season 12 of The Real Housewives of New Jersey started off with a bang when Jennifer Aydin confirmed that her husband, Bill Aydin, cheated on her, but the drama is only just getting started.
Ahead of the March 15 episode of the hit Bravo series, the network dropped a mid-season trailer, which teases Teresa Giudice's emotional move from the home she built in Season 1, a dramatic trip to Nashville, and even more fallout from Margaret Josephs' decision to discuss Bill's past affair.
Article continues below advertisement
Plus, some of the ladies will continue to dig for more information surrounding Teresa's beau's romantic history.
Keep scrolling to take a look at the jaw-dropping teaser clip, and to find out what else you can expect to see from the rest of Season 12.
Article continues below advertisement
Jennifer tells Margaret that she's not sure if she can "work through" her husband's affair in the mid-season trailer.
Fans were shocked when Jennifer confirmed in the Season 12 premiere that her husband had an affair about 10 years earlier. For multiple seasons, the mom of five often bragged about the strength of her marriage.
Though the spouses moved on from the affair, Jennifer recognized that she hadn't really processed how it made her feel because she was raising four young kids (including a newborn) when it happened.
Plus, she wasn't thrilled when the plastic surgeon stayed silent during her confrontation with Melissa Gorga on the March 1 episode.
As Season 12 continues, Jennifer will discuss her unresolved emotions from the cheating scandal during a meet-up with her longtime frenemy, Margaret.
"It's always me trying for him," Jennifer tells Margaret in the mid-season trailer. "I don't know if I can work through it."
"I know you're f-----g kidding me," Margaret replies.
Article continues below advertisement
In a different scene, the Macbeth Collection founder goes on to say that Bill "hasn't been around" the rest of the cast. At the end of the March 8 episode, Bill left the guys night hang-out early following a confrontation with Joe Gorga and Evan Goldschneider.
"I don't forgive them for what they did," Bill tells his wife, which could be about Margaret, or about the other RHONJ guys.
Bill and Jennifer's marriage isn't the only relationship that will continue to be under fire in Season 12.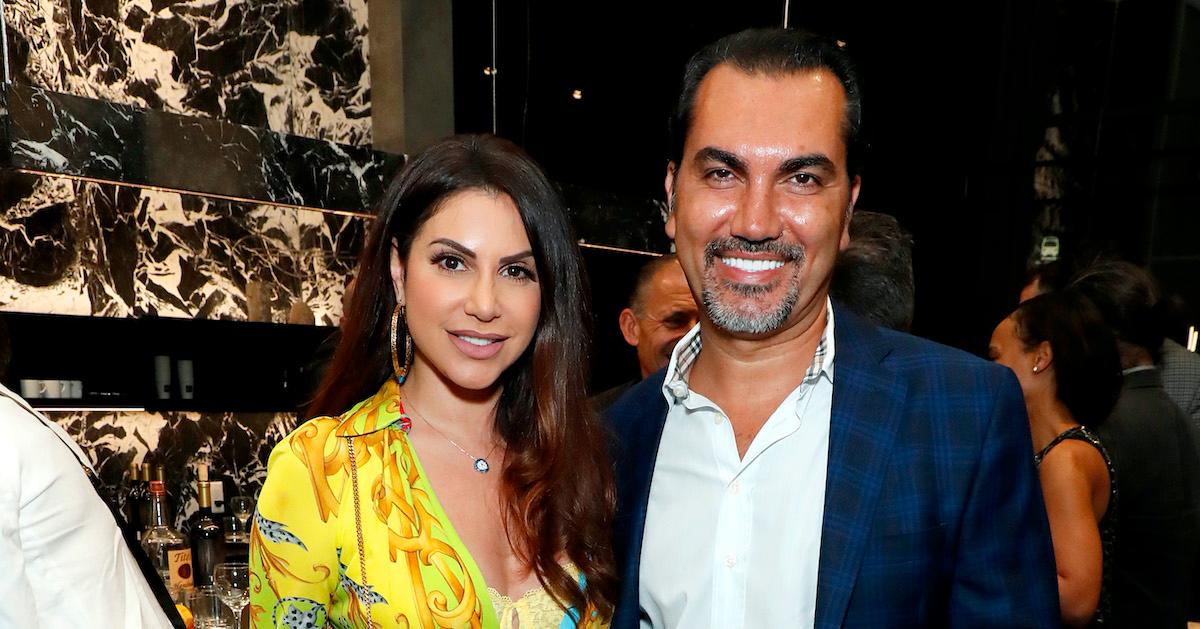 Article continues below advertisement
Joe Gorga also will confront Teresa's now-fiancé, Louie Ruelas.
Aside from the discussion about Bill's affair, another simmering point of contention on the season has been the allegations against Teresa's then-boyfriend, Luis "Louie" Ruelas (the couple got engaged in October 2021).
In addition to the Warrior Camp video, several of Louie's exes have publicly come out against him in either court filings or in the press. While Teresa has defended Louie on the show by saying that she isn't concerned with what happened in the past, her brother feels differently.
The mid-season trailer shows Joe asking Louie about his past relationships.
"I'm not going to sit here and say that I was this crown of a man," Louie tells his now-fiancée's brother in the clip.
The trailer cuts out before viewers can hear what else Louie has to say in defense of his past, but they do get to see how Teresa handles the speculation.
Article continues below advertisement
Margaret and Teresa's drama about Louie will escalate during group trip to Nashville.
Meanwhile, Teresa's issues with Margaret will also come to a head in the remaining Season 12 episodes. Margaret was the one who brought up the Warrior Camp video in front of Teresa and Louie.
During what appears to be a picnic in the woods, Teresa accuses Margaret of calling Louie "abusive."
"I didn't say he was abusive," Margaret tells the RHONJ O.G. "All of the girlfriends said he was abusive."
Teresa later wonders why Margaret is "dragging [her] boyfriend through the mud."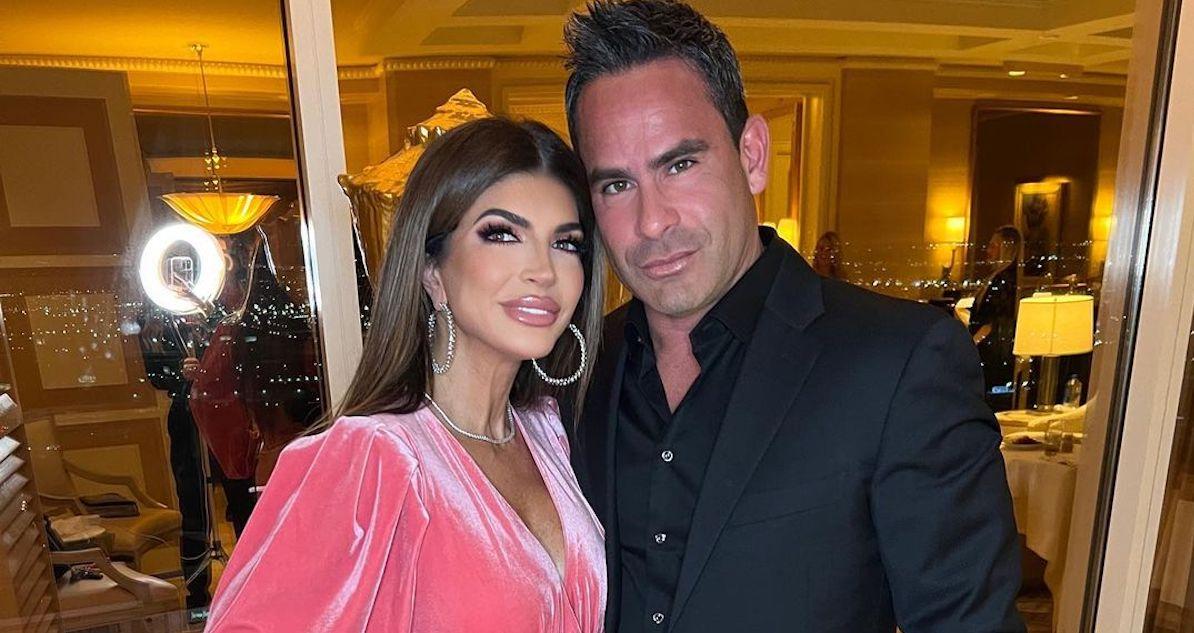 Later on in the season, when the cast is in Nashville, Teresa and Margaret's drama will escalate even further.
"I'll tell you where she belongs. A zoo," Margaret says. "I'm f-----g done."
"She f----d with the wrong girl," Teresa responds. "I'm done."
The mid-season trailer concludes as Teresa ascends the staircase, presumably to confront Margaret. How will it all play out? You'll have to tune in to find out.
The Real Housewives of New Jersey airs on Tuesdays at 8 p.m. ET on Bravo. You can also catch up on the series on Peacock.