It Looks Like She-Hulk Will Break the Fourth Wall in the Show, but Does She in the Comics?
When it comes to Marvel heroes who break the fourth wall, everyone usually thinks about Deadpool, but She-Hulk does as well.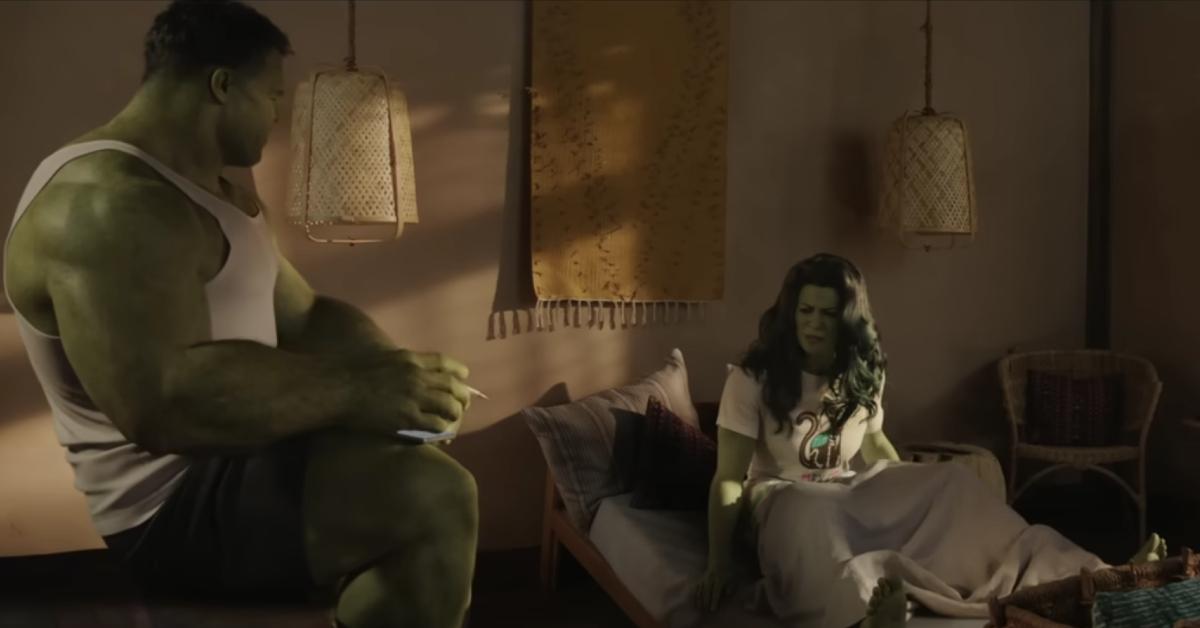 There are some people who hate it whenever movies and plays break the fourth wall, mainly because they feel like they're "taken out" of the narrative. Some people believe it's a cheap gag, while others think it's silly to hate on fourth-wall breaks as we all know we're watching a crafted performance anyway.
Well, love it or hate it, She-Hulk on Disney Plus will have fourth wall breaks.
Article continues below advertisement
A 'She-Hulk' trailer confirmed that the series breaks the fourth wall.
San Diego Comic-Con 2022 saw the debut of a new She-Hulk: Attorney at Law trailer that informed fans that there will be moments in the show where she will directly address the audience a la Deadpool. In the clip, as Bruce Banner is telling Jen about her Hulk abilities, she looks directly into the camera and says "he doesn't mean" what he just said.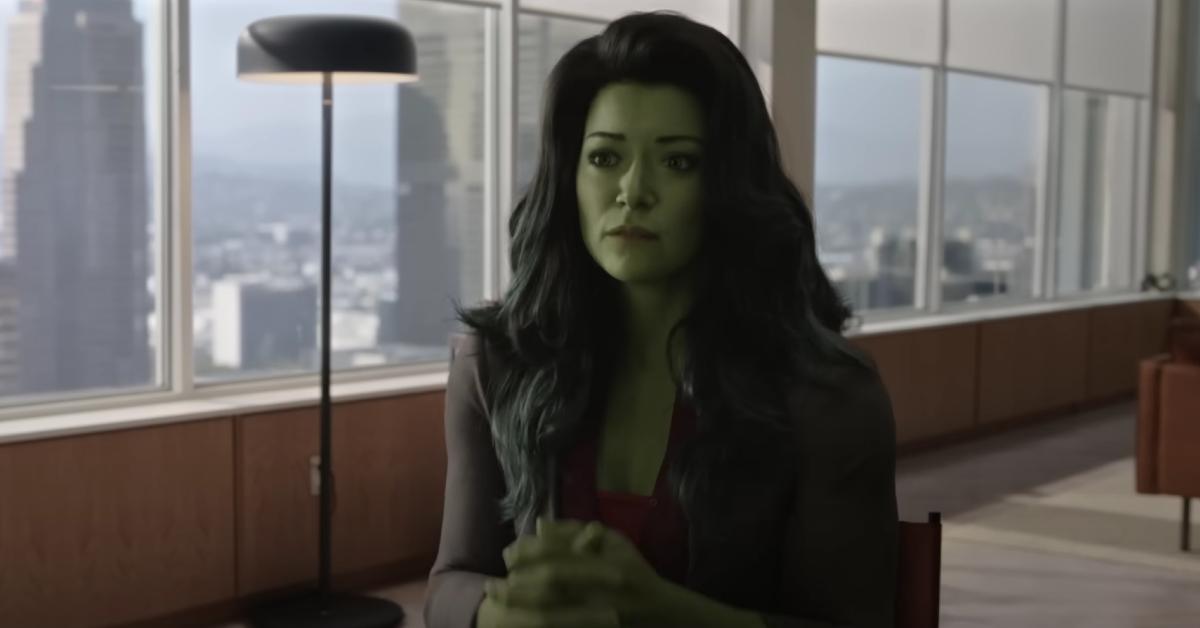 Article continues below advertisement
The Direct first broke the news that the show would incorporate this aspect of storytelling in July of 2021. So to what extent will she be breaking the fourth wall? Well, there are rumors that she's going to be getting as granular as mentioning Marvel studio execs/brass like Kevin Feige and will probably be commenting on the show as if she's a viewer herself.
Does She-Hulk break the fourth wall in the comics?
She-Hulk was one of the first Marvel characters to incorporate fourth wall breaks. Although Deadpool is most closely associated with this, Jennifer Walters was doing it in the comics first (although there seems to be a little bit of debate as to when she first started doing it).
Article continues below advertisement
During SDCC, Kat Coiro, who directed the Disney Plus series, discussed their decision to incorporate fourth-wall breaks: "Oh, we've got some big surprises coming to you regarding the fourth wall. I always love to say that She-Hulk has been breaking the fourth wall since 1980, way before Deadpool, way before Fleabag, and it's just a part of who she is. She's a woman who controls her own narrative."
Article continues below advertisement
Some say that the first time She-Hulk broke the fourth wall in a comic book was in 1989 during the Sensational She-Hulk comics run from John Byrne, which Kevin Feige says the Disney Plus series is heavily influenced by. The cover alone has Walters directly talking to the audience saying, "OK, now this is your second chance," referencing the poor sales of the Savage She-Hulk run fans didn't seem to like.
In Issue No. 4 of the series, Walters even references "changing between panels" of the comic, directly addressing the format in which comics are presented. Comic books also used to be filled with "ordering pages" where folks could sign up for subscriptions or be tuned into other comics offered by a publisher. In the fifth issue of the series, she literally tears through this page as part of the narrative.
Article continues below advertisement
The 34th entry in the series has She-Hulk making a timely reference to the Comics Code Authority's decision to loosen its grip on telling stories with zombies, which for some reason weren't allowed for a while. In Issue No. 37, She-Hulk features Wolverine and Spider-Man on the cover but makes a joke that they aren't in the issue and she is just trying to get people to buy her comic.
Article continues below advertisement
In the same issue, she beefs with John Byrne about the ending of the comic, and only two issues later, she's pushing around excessive footnote boxes saying that they're gumming up the works of the storyline. Byrne even lampoons his own willingness to exploit She-Hulk's looks in Issue No. 45 of SSH by creating an issue that's almost an entire collection of pinup-style artwork of the character.
And then, in Issue No. 50, where She-Hulk grows tired of John Byrne's constant insertion of himself into the plot, she locks him in a closet to put him away for good.
Fourth-wall breaking is a huge part of She-Hulk's character, so it makes sense that the show will include it as well. She-Hulk: Attorney at Law premieres on Disney Plus on Aug. 17, 2022.