DC Animated Studios Just Released the Trailer for 'Superman: Red Son' and Fans Are Stoked
DC Animated films are easily the best comic book adaptations out there, and 'Superman: Red Son' looks like it'll continue that trend.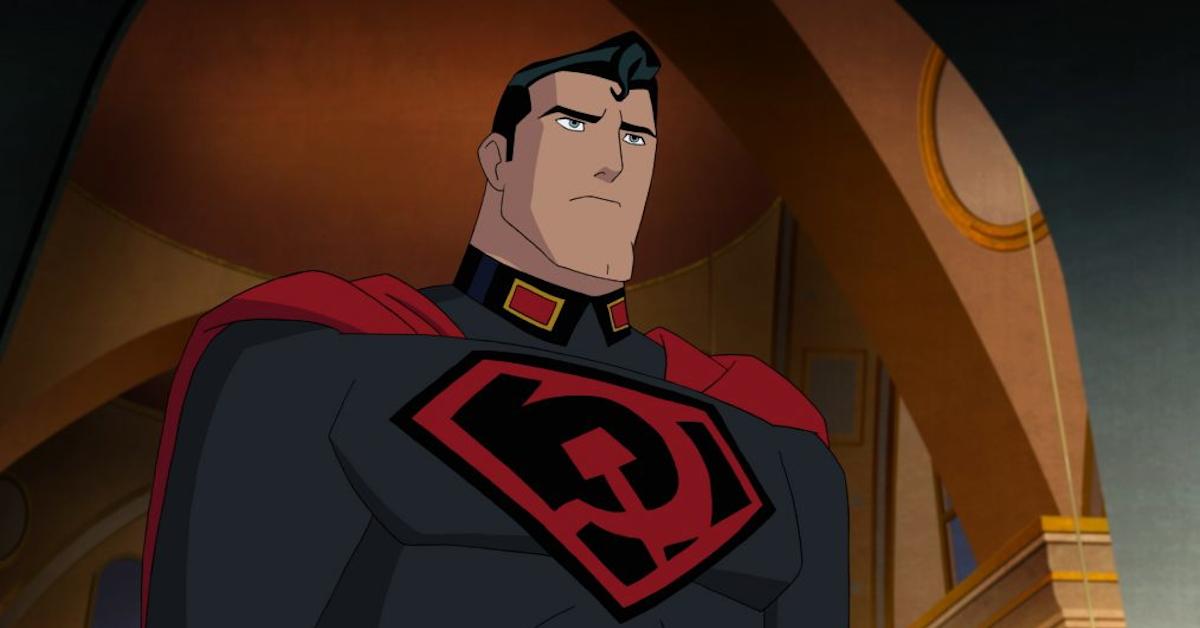 While Marvel has been absolutely crushing it at the box office, even with "meh" affairs like Captain Marvel, DC has only seen middling success in recent years, with notable exceptions like Nolan's Batman trilogy and the out-of-nowhere global success of Todd Phillips' controversial Joker.
But an area that DC has consistently crushed, however, is the world of animation. Superman: Red Son looks like yet another stellar entry into DC's animated universe.
Article continues below advertisement
Superman: Red Son movie explained.
Based off of the 2003 Elseworlds comic by Mark Millar, Red Son is full of alternate reality goodness. It's almost always fun to see how iconic heroes would have turned out had they been raised or lived under different circumstances.
Flashpoint is probably the most popular example of this: like how Thomas Wayne ended up as a bloodthirsty Bat-vigilante and his wife the Joker after Bruce was killed in that alley instead of them.
Red Son asks this simple question: what would have happened if the Man of Steel ended up crash landing in the Soviet Union instead of rural Kansas? What we're left with is a decidedly different Superman who doesn't really espouse American Values. Obviously, he rocks a hammer and sickle on his chest rather than the "S".
Article continues below advertisement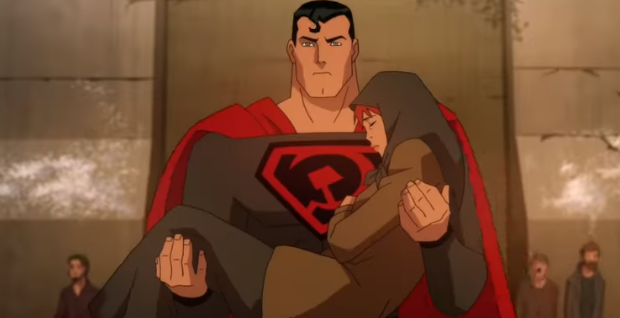 The minute-and-43-second trailer shows some of the plotlines of the comic that have been adapted for the screen. It appears that Superman and Lex Luthor are still enemies, except this time, in a much different capacity.
Lex obviously has the backing of the US government against the "Russian Menace" who is Superman.
Article continues below advertisement
The Kryptonian in the trailer has a Russian accent (duh) and urges people not to fear him, even though they've probably been instructed to do so for so long. Of course, it's all set during the Cold War.
We see the "Red Son" destroy what looks like the Berlin Wall in the trailer, and fear-mongering is spread on the news with reports warning folks that the hero will conquer earth for the Glory of the Soviet Union.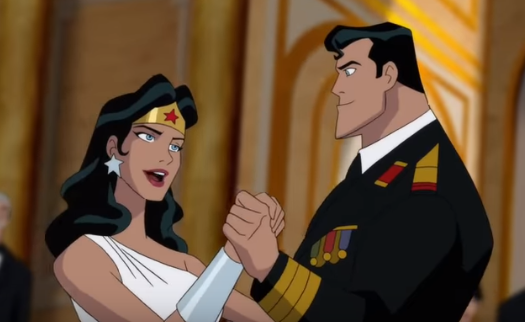 Article continues below advertisement
The Green Lanterns are tasked with taking on the hero, who is getting crushed on by Diana, AKA Wonder Woman. The two are shown dancing at some fancy-looking banquet looking then rescuing people from a burning building. Diana's outfit, like Superman's, rocks red and black accents, hinting at perhaps a different affiliation for the heroine in this alternate reality.
Batman appears to have been "Russ-a-fied" as well, and I'm only saying that because he's depicted as wearing one of those typical Russian, fluffy hats with a hammer and sickle pin. It could just be that it's cold and he needs to keep his head warm.
In any event, the Bat looks absolutely hell-bent on stopping Red Son Superman and is pulling out all the stops to do so.
Article continues below advertisement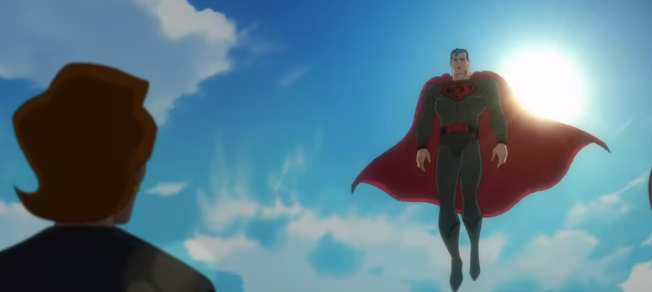 A concerned Stalin also makes an appearance in the movie, and it looks like Superman sets his mind at ease by letting him know that he plans on saving the world.
Superman Red Son release date and spoilers.
Although the exact date isn't known, DC says that the movie will come out on in early 2020. So what can fans expect from the movie? Well, DC animated films usually stay very, very true to the comics.
Article continues below advertisement
Stalin dies from cyanide poisoning and Superman is put in control of the Communist Party and he, along with Diana, work together to turn the Soviet Union into a Utopia. It peacefully prospers at the cost of individuals' social liberties: those who oppose Superman are turned into robots with special brain surgery.
The US collapses and Lex Luthor is hired to oppose him and hatches a nefarious scheme to get Batman to join the battle against the Red Son.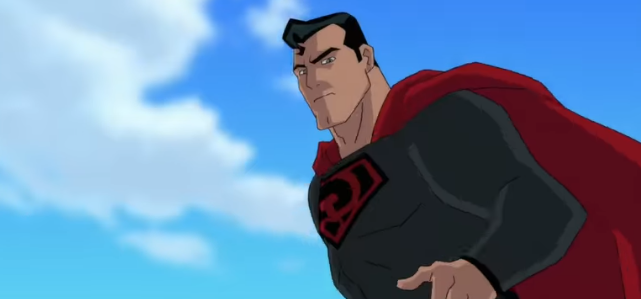 Without giving too much away, the battle between Luthor and Superman rages on, with Lex ultimately "winning" as he creates a new doctrine called "Luthorism" and forming a world government called the "Global United States". Luthor goes on to cure all known disease and humanity thrives under the new doctrine.
There's a lot more to the story, but it's probably better if you just read the comic or wait to see the movie when it drops. Are you excited to check it out?