Season 2 of 'The Boys' Was Literally Mind-Blowing — Here's a Refresher Before Season 3
Season 3 of 'The Boys' is almost here! There was a lot that occurred in Season 2. Here's a recap of 'The Boys' Season 2 to refresh your memory.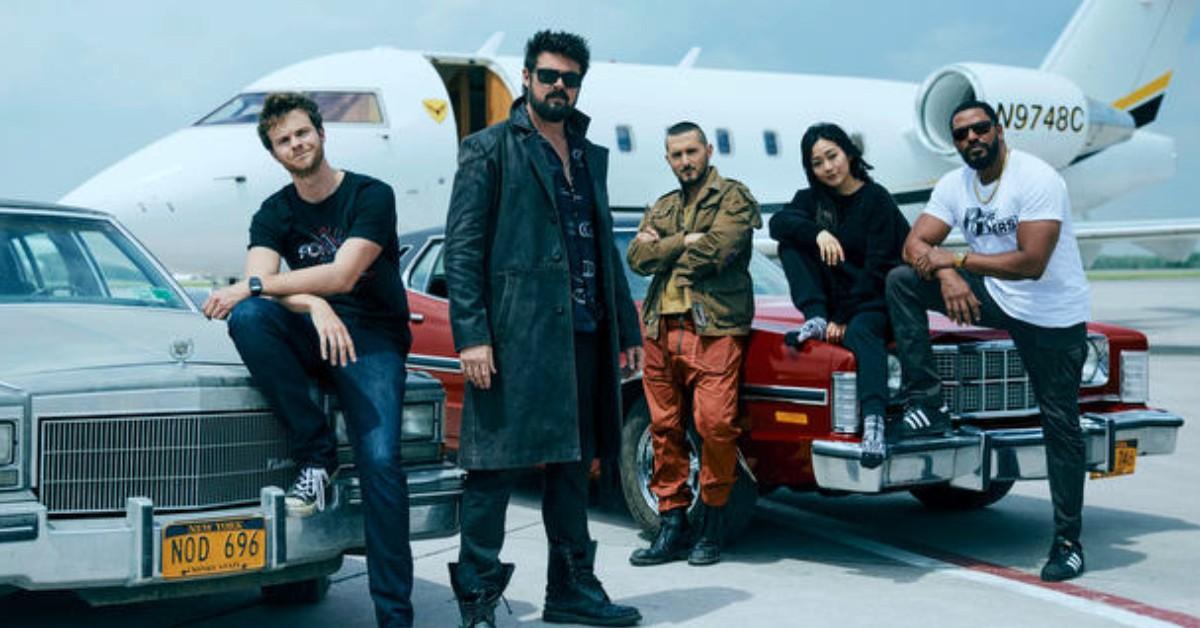 Spoiler alert: This article contains spoilers for Season 2 of The Boys on Prime Video.
Content warning: This article mentions fictional instances of sexual abuse.
In the world of The Boys, superheroes, or supes, exist — powers and all. The supe group known as the Seven are revered. Their big secret? Many of them are complete a--holes.
Billy Butcher (Karl Urban) is well aware of the truth, and he has a vendetta against the biggest supe a--hole of them all: Homelander (Antony Starr). Homelander raped his beloved wife Becca (Shantal VanSantan). Becca vanished afterwards.
Article continues below advertisement
Billy enlists Hughie (Jack Quaid) to join his anti-supe brigade after Hughie's girlfriend Robin (Jess Salguiero) was brutally blown to bits by A-Train (Jessie Usher). They discover the compound used to create supes in the first place.
However, their noble efforts get them labeled as outlaws by the end of Season 1. Not only that, but Butcher discovers that Becca had been alive all along, raising Ryan (Cameron Crovetti), the son she had with Homelander. So do the Boys bounce back in Season 2?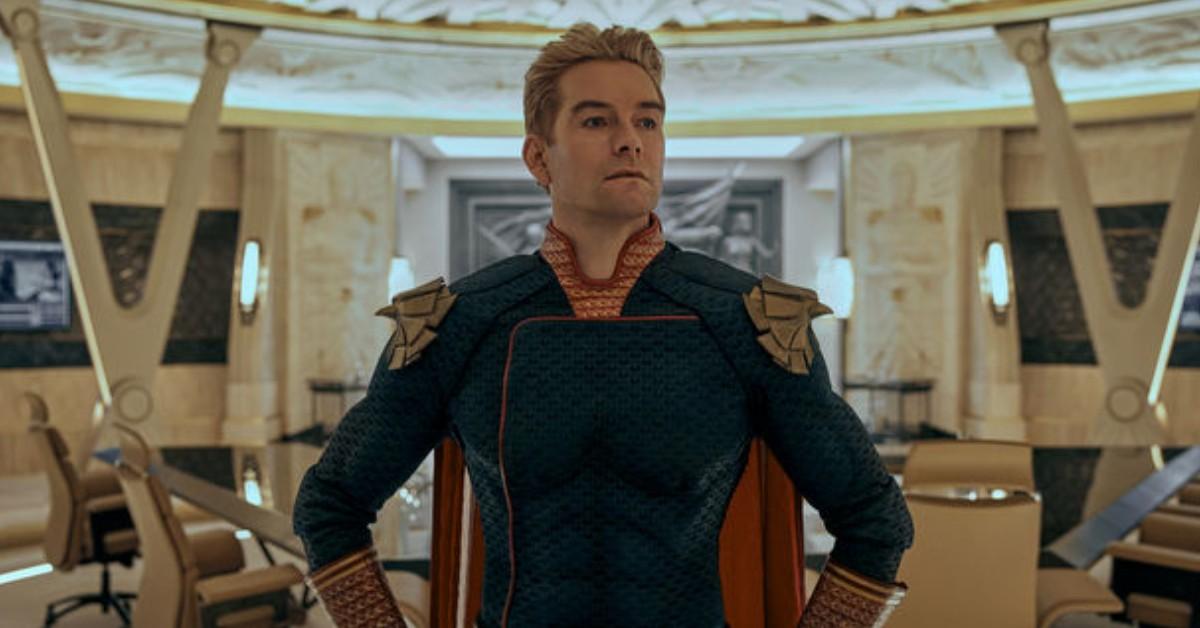 Article continues below advertisement
'The Boys' Season 2 recap.
Thanks to Starlight, Vought International is exposed by the media for manufacturing supes with the substance Compound V. However, what should've been a definite win for Butcher and the Boys turns into a nightmare when Vought's CEO Stan Edgar (Giancarlo Esposito) spins the scandal into a Vought victory.
Stan claims he had no knowledge of Compound V. He places the blame on former Vought Vice-President Madalyn Stillwell (Elisabeth Shue), who conveniently happens to be dead.
To make matters worse, Stan adds a new member to the Seven. Stormfront (Aya Cash) has a natural charm about her that the public loves. She knows exactly how to play the PR game, and Homelander finds himself drawn to her.
However, Stormfront has a huge secret - She's a diehard Nazi. This does not turn Homelander off whatsoever. Stormfront eventually reveals that she was married to Frederick Vought (the founder of Vought International). Frederick gave Stormfront the first Compound V injection.
Article continues below advertisement
Meanwhile, Queen Maeve tries to take Homelander down. Her scheme doesn't go as planned.
Queen Maeve (Dominique McElligott) becomes determined to take Homelander down after he outed her. Homelander continues to play mind games with Maeve, threatening her and Maeve's girlfriend Elena (Nicola Correia-Damude). Maeve tries to enlist the Deep (Chace Crawford) to aid her in her secret mission, promising him that she'll help him get back into the Seven if he joins her.
The Deep fishes out prime blackmail material out of the ocean for Maeve to use against Homelander.
Article continues below advertisement
Yes, the Deep managed to find footage from that awful plane crash in Season 1. Basically, Maeve and Homelander had been tasked with saving passengers on a hijacked plan. The rescue went horribly wrong when the pilots were killed and Homelander accidentally destroyed the flight controls.
Maeve wanted to rescue the innocent passengers, but Homelander decided it wasn't worth trying as the plane plummeted to the ocean. Homelander could save her, or she could die with them.
Article continues below advertisement
It was prime blackmail material for the man who thrived on adoration from the public. Maeve eventually plays her hand, but only after a series of other catastrophic events occurred. Homelander had manipulated Ryan into leaving Becca to be with him, so Becca begged Butcher to save her son, knowing how dangerous Homelander was.
However, Butcher brokered a deal with Stan. Vought would take Ryan so Butcher and Becca could run off together. Butcher quickly backtracks on the plan out of guilt.
Stormfront and Homelander attempt to take Ryan back. Starlight, Kimiko (Karen Fukuhara) and Maeve managed to take down Stormfront, but they don't manage to kill her.
Butcher, Ryan and Becca attempt to flee but Stormfront catches up to them. Becca tries to fight Stormfront herself, eager to protect her son. Stormfront overpowers Becca, pinning her to a tree and capturing her in a chokehold. Butcher tries to kill Stormfront to no avail. Ryan grows increasingly distressed.
Article continues below advertisement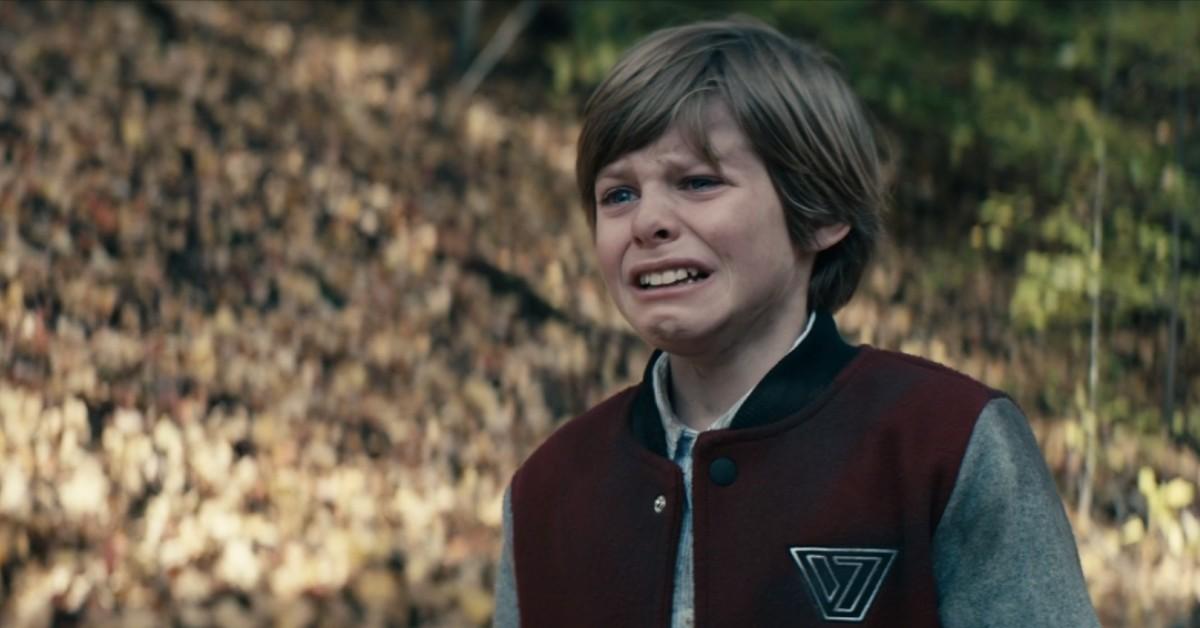 The tragic pinnacle of The Boys Season 2 was the moment Ryan's own powers activated. Just like Homelander, Ryan had the ability to shoot deadly laser beams from his eyes, but Ryan didn't know how to control it.
In his desperation to save his mother, Ryan's laser beams activate. He defeats Stormfront, but at a cost. Becca is caught in the crossfire. Butcher is powerless to save his wife as Becca bleeds out from a laser beam to the neck. Ryan can only apologize, clearly traumatized.
Article continues below advertisement
To make matters worse, Homelander arrives on the scene. He demands that Butcher had Ryan over, but Butcher refuses. Becca's last request to Butcher was to keep Ryan safe.
Maeve finally manages to save the day for once, playing her blackmail card. She tells Homelander to let Butcher and Ryan go, and to reinstate Starlight back into the Seven (she had been accused of betraying the Seven previously). Homelander agrees.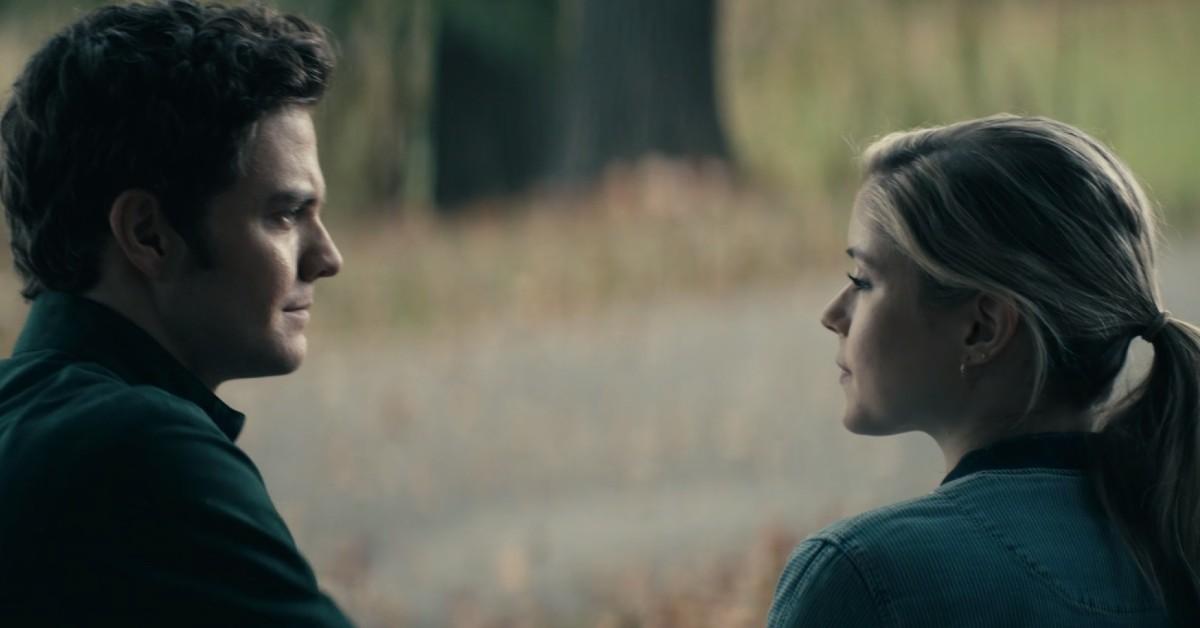 Article continues below advertisement
The Boys go their separate ways in the Season 2 finale. The charges against Butcher and his team are dropped. Butcher leaves Ryan in Mallory's (Laila Robbins) care. Hughie decides to work for Victoria Neuman (Claudia Doumit), determined to learn how to stand on his own two feet. Kimiko and Frenchie (Tomer Capon) go off to do their own cute, romantic thing together. Mother's Milk (Laz Alonso) reunites with his daughter.
Starlight decides to stay with the Seven, in spite of the danger.
Meanwhile, Hughie is completely unaware that Victoria is the secret head-popping supe that had killed many of the participants in the notorious Season 2 Vought hearing. Will he discover the truth about his boss in The Boys Season 3?
We'll just have to wait and see when the first three episodes of The Boys Season 3 drop on Prime Video on Friday, June 3, 2022.