We Are Fully Ready to Be Lied to in Season 4 of 'The Circle' — When Can We Watch It?
Everyone's favorite lie-filled social media reality competition show is back for Season 4 and we're ready. So, what's the release date for 'The Circle'?
We're not sure what we're more excited for: watching all the delicious deception unfold on Season 4 of The Circle, or simply watching Michelle Buteau host it. She is perfect, no notes! It's good to find a medium where catfishing is not only expected but encouraged. And Season 4 already looks bonkers — though admittedly, it looks like it's starting to take on that self-aware vibe where more characters than people are on the show.
Regardless, we're more than ready for Season 4. When can we watch?
Article continues below advertisement
When does Season 4 of 'The Circle' drop?
May the Fourth be with us because Season 4 of The Circle lands on Netflix on May 4, 2022. If it's anything like the last three seasons, we'll probably see more wars than stars but we're always on the lookout for a surprise celebrity contestant. The official Season 4 trailer begins with a cyber-attack and a data breach and suddenly we're back on Facebook during the 2016 election. We love a TBT!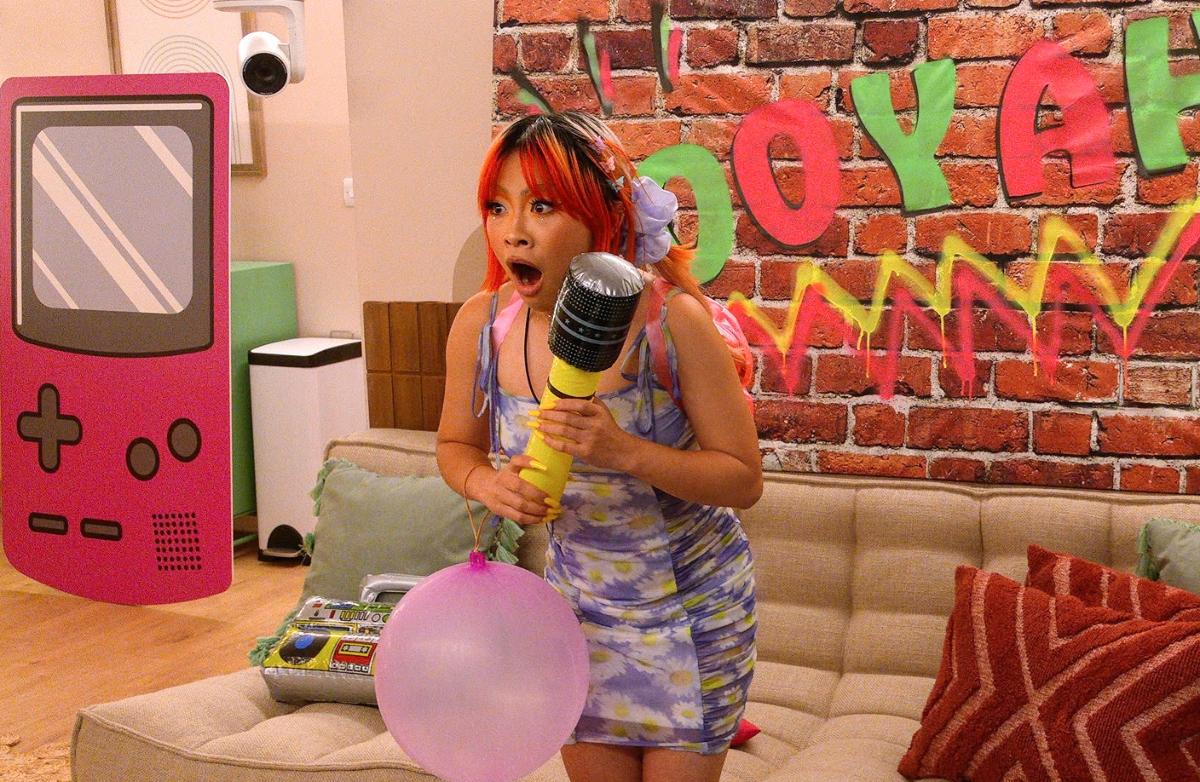 Article continues below advertisement
We're gonna trust Michelle Buteau, and no one else, when she says, "Honey, you already know there's more twists and turns than ever before."
How can it get even more insane? For one thing, the prize money has gone up from $100,000 in Season 3 to $150,000 in Season 4. This is sure to encourage even more underhanded, sneaky behavior, as well as some unlikely bonding between contestants. Desire breeds desperation, and who wouldn't desire $150,000?
So, how many episodes will be in Season 4 of 'The Circle' and when are they released?
Sometimes Netflix can be really wild with their episode schedules. (We're looking at you, Love Is Blind!) But Season 4 of The Circle is thankfully following a pretty standard release date schedule. According to Netflix, "Starting May 4, new episodes of The Circle will roll out each Wednesday, continuing on May 11, 18, and the finale on May 25." Great, on Wednesdays we wear The Circle.
Like the two seasons before it, Season 4 will consist of 13 hour-long episodes. Four episodes will be released each Wednesday for the first three weeks, with the finale dropping on May 25.
Article continues below advertisement
As far as the contestants go, it's difficult to get a read on what to expect from just the trailer. What intrigues us the most is that this season promises more SPICE. We're shown the word "spice" on the screen, the letters of which are suddenly filled with the design of the British flag. We're then greeted by silhouettes of what look like could be the Spice Girls, followed by a shot of two pairs of legs walking down the hall — one donning leopard-print track pants and another swathed in a lacy pink skirt. (If we had to guess, we'd say Scary and Baby, also known as Melanie Brown and Emma Bunton, respectively).
Of course, this show does thrive and survive almost entirely on trickery, so maybe the celebrity contestant will be a famous British chef. Gordon Ramsay would be the obvious choice but surely he's unavailable. We're thinking it could be a Jamie Oliver-type or perhaps even someone from The Great British Baking Show. Whoever it is, they will certainly have a lot to prove (baking pun!).
Season 4 of The Circle is available to stream on Netflix beginning on Wednesday, May 4.