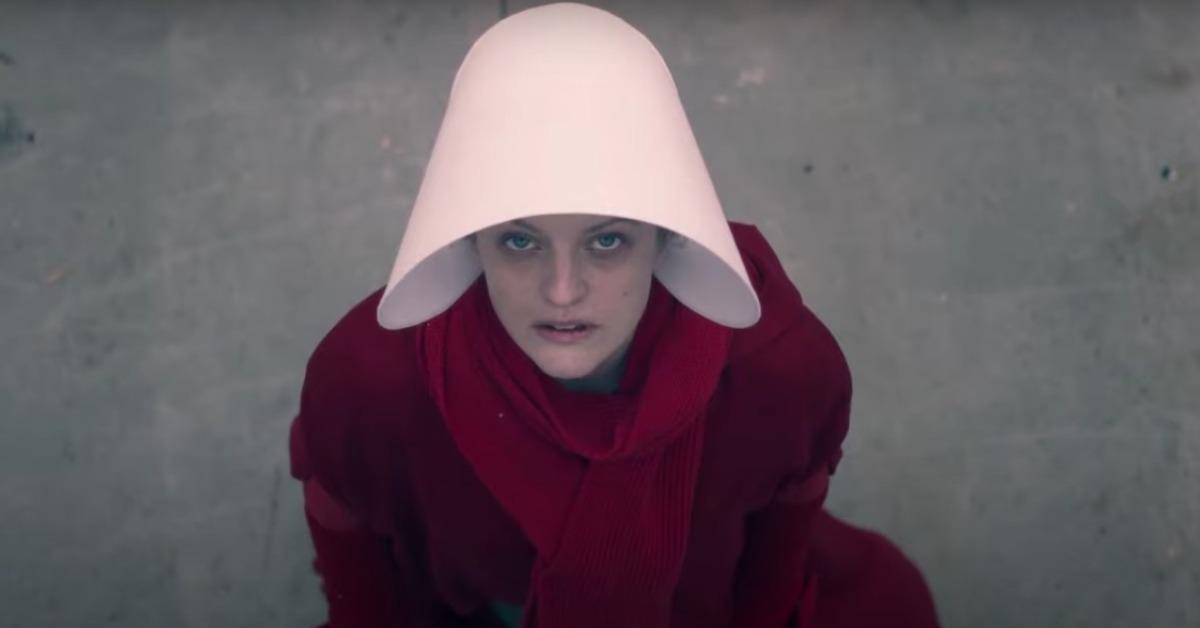 A Lot Went Down in Season 3 of 'The Handmaid's Tale'
Season 3 of The Handmaid's Tale was a wild ride. So much happened that it's almost hard to believe the season only spanned the typical 13 episodes. So if you're struggling to remember every little thing that went down, it's only natural to need a serious recap ahead of Season 4. Because if the first three seasons are any indicator, Season 4 will be just as jam-packed.
Without further delay, here is The Handmaid's Tale Season 3 recap:
Article continues below advertisement
June was placed with a new couple on 'The Handmaid's Tale.'
At the start of Season 3 of The Handmaid's Tale, June (Elisabeth Moss) was placed with Commander Joseph Lawrence (Bradley Whitford), who didn't engage in the typical rape ceremony as the other commanders do. Instead, it was at his house that June found some other women willing to work against Gilead. And, eventually, she got help from Joseph himself, who wanted to get his fragile wife out of the country.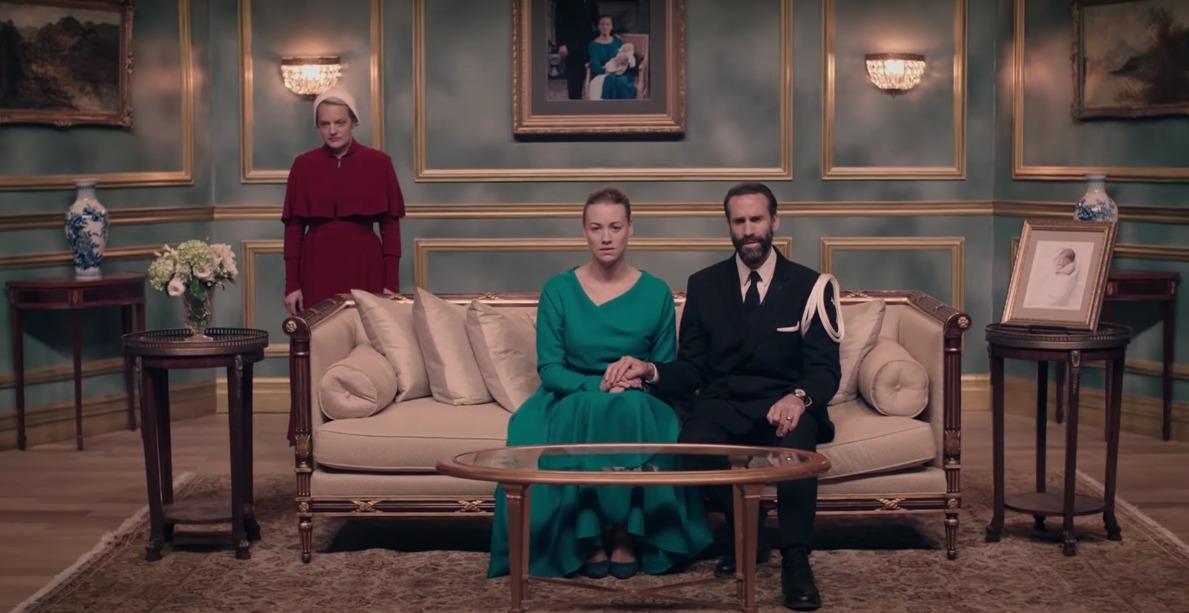 Article continues below advertisement
After his wife died by what was assumed to be an intentional overdose of her medication, Joseph was determined to help June in her plan to get women and children out of Gilead. June worked with some of the other women in Joseph's house to communicate with Marthas and Handmaids about getting the children in their assigned homes out of Gilead on a plane set to leave for Canada.
June also murdered a commander.
June visited the local brothel to talk to a bartender, who was in charge of the cargo plane that would leave Gilead. She went there to convince him to allow a few dozen children to board the plane as well. She got what she wanted, but shortly after, Washington, D.C. High Commander Winslow (Christopher Meloni) spotted her.
Article continues below advertisement
She lied about her reason for being at the brothel and went to a room with him. But, as Winslow attempted to rape her, she fought back and killed him. Luckily, some of the brothel Marthas helped June get out of the building without being spotted, and they cleaned up the blood and sheets without June being caught.
Article continues below advertisement
Fred and Serena were arrested for their crimes.
Perhaps one of the most important parts about Season 3 was Fred (Joseph Fiennes) and Serena (Yvonne Strahovski) answering for their crimes in Gilead. Serena finally went against Fred and turned him over to Canadian authorities. She was offered leniency for her role in her illegal activities under Gilead's law. But, since she went against Gilead's own laws to have Nick (Max Minghella) and June have sex so June could have a baby, she was also arrested in Canada.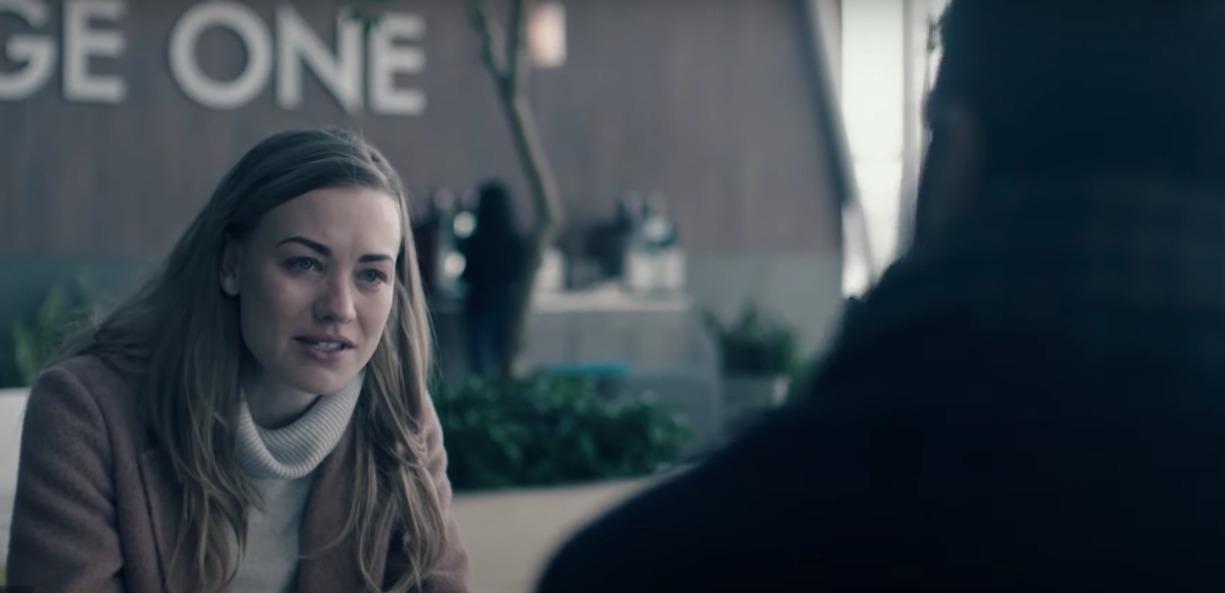 Article continues below advertisement
Baby Nichole was in Luke and Moira's care.
When Emily (Alexis Bledel) got to Canada early in Season 3, she had June's baby in her arms. She was able to get the baby to Luke (O. T. Fagbenle), who had been living with June's best friend Moira (Samira Wiley). Together, Moira and Luke were able to care for baby Nichole and, presumably, they will continue to maintain custody of the baby until June can hopefully get to Canada herself.
June got 86 kids out of Gilead.
Despite the danger June and the other Handmaids and Marthas were in when they got to the tarmac at the end of the season, they were able to help 86 children and some women escape Gilead. The final scenes of the season even showed one of the young kids reuniting with her father, who had escaped to Canada.
It was, in a word, bittersweet, especially as Luke looked for June and Hannah (Jordana Blake) and realized they weren't on the plane.
Article continues below advertisement
But Hannah was still out of June's reach.
Sadly, June wasn't able to get Hannah out of Gilead. In fact, Hannah and her Gilead "adoptive" parents were moved to a new house entirely, and June was unable to locate them. This made it impossible for June to get Hannah on the plane, and, by extension, June had to stay behind to work on finding her once again.
Article continues below advertisement
June almost died in 'The Handmaid's Tale' Season 3 finale.
After safely getting the women and kids to the plane, June created a distraction to lead some of the guards her way. She was shot, but she managed to also shoot one of the guards herself. In the end, a group of Handmaids carried her off, presumably toward a bunker where members of the Gilead resistance were.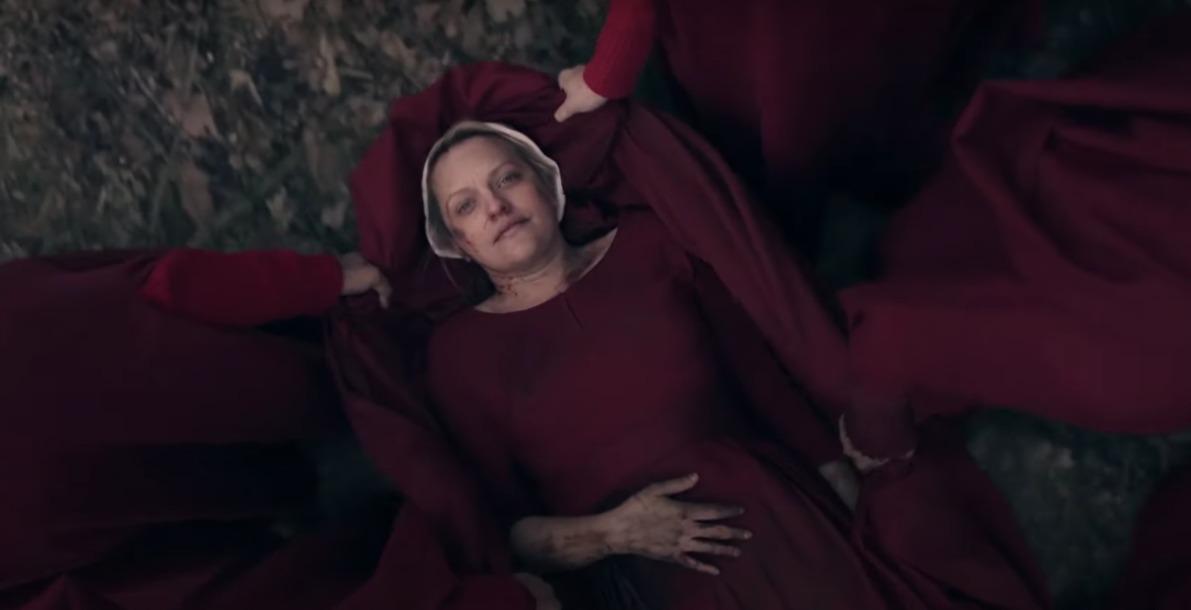 There's little doubt that Season 4 of The Handmaid's Tale will be just as exciting and full of developments as Season 3 was. And before you embark on a new set of episodes to both fascinate you and stress you out, you can relive every wild moment with this recap.
Watch The Handmaid's Tale on Wednesdays on Hulu.