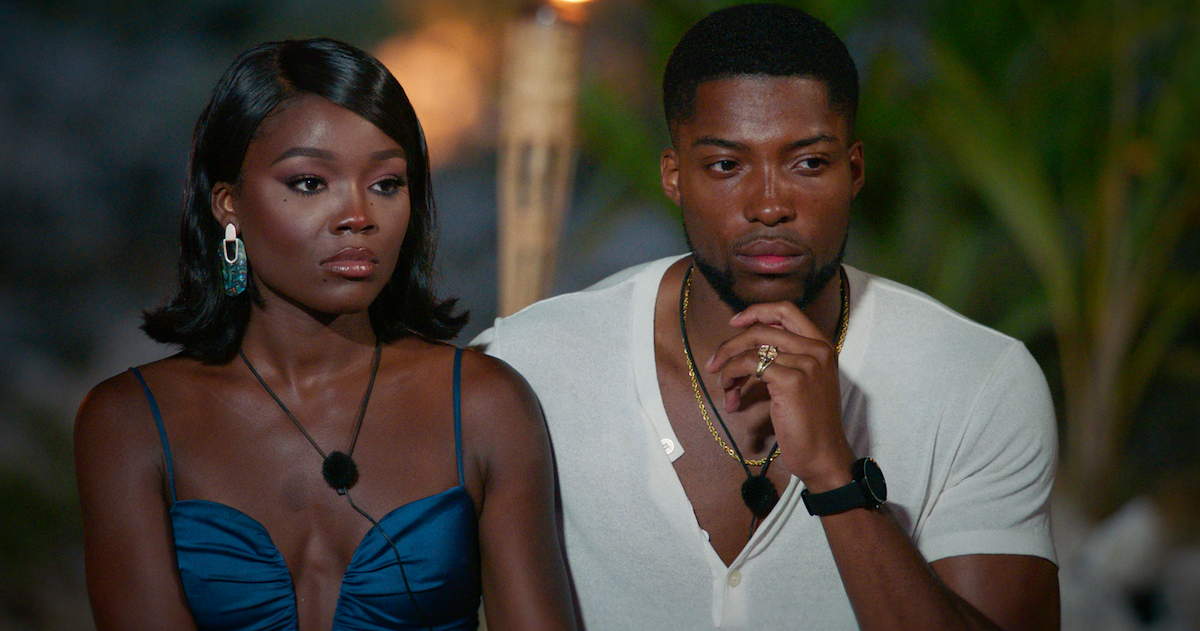 All of the Major Revelations from the 'Too Hot to Handle' Season 2 Reunion
SPOILERS for Too Hot to Handle are below.
Once fans watched the final six episodes of Too Hot to Handle Season 2, which dropped on Netflix on June 30, they wanted to know anything and everything about whether the couples stayed together after the finale.
It didn't take long for a reunion special to come out, and viewers now have answers about the relationship statuses of Marvin Anthony and Melinda Melrose, and Cam Holmes and Emily Miller. Keep reading for a full breakdown of what happened.
Article continues below advertisement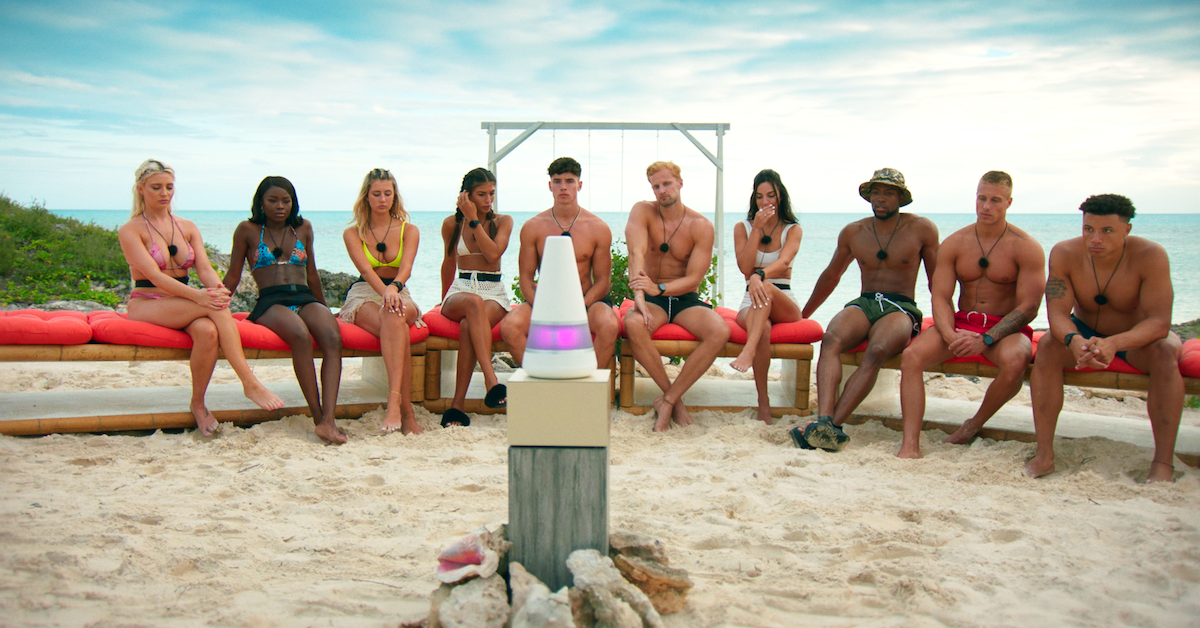 1. Cam and Emily are still going strong — and they live together.
Though fans were rooting for multiple couples on Season 2 of THTH, many were most desperate to find out if Emily Miller and Cam Holmes were still together.
The two are the only official boyfriend and girlfriend remaining from the second season of the Netflix series, and things are quite serious.
Article continues below advertisement
"We have literally been inseparable since we got home," Cam shared on the reunion. "So, we came home and she came to mine for a bit. Then, I basically packed everything up and moved in with Em. We're now living together. We literally haven't spent many days apart since the show... We're essentially like a little married couple now."
Emily is looking toward the future with her beau.
"Wedding bells are definitely in the cards for me, like I'm cracking on a bit," Emily said. "I need to be thinking about that."
Emily then joked that, if the two end up having a daughter, they want to name her Lana.
Article continues below advertisement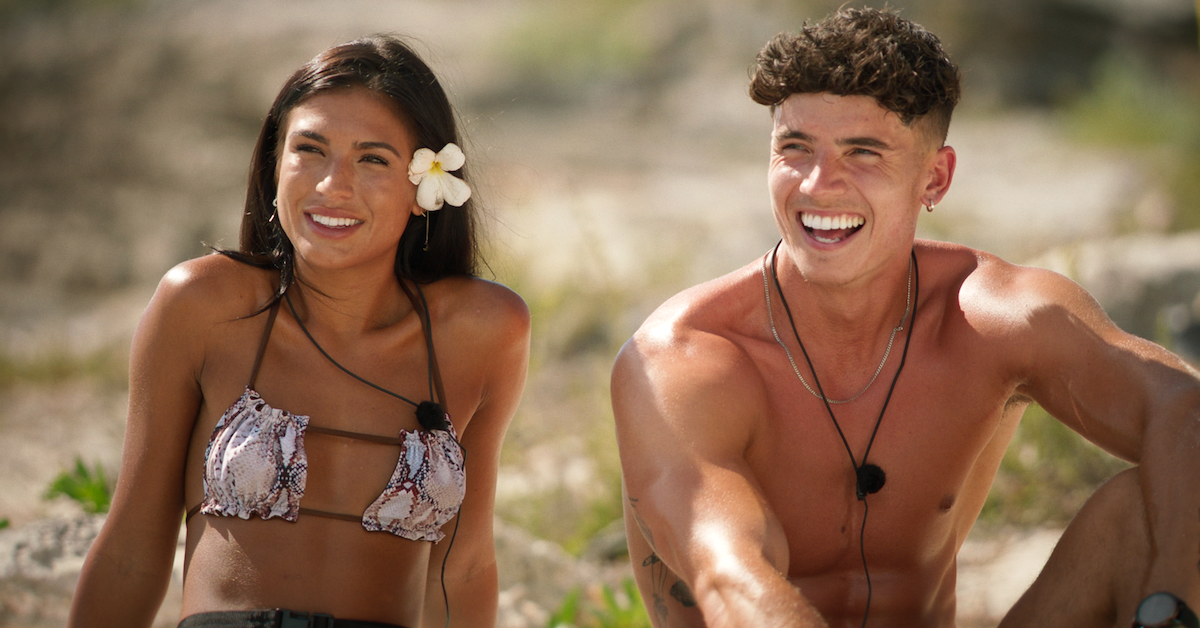 2. Marvin and Melinda are on "good terms," but they are no longer together.
Before Season 1 concluded, Marvin asked Melinda to be his girlfriend. He ended up walking away from the villa with both a girlfriend and the prize money, but a lot has changed since then.
The two were supposed to go on a romantic trip to Mexico together, but they got in an argument beforehand. Marvin canceled his flight, and it proved to be a big problem for his girlfriend.
Article continues below advertisement
"We were supposed to be in Mexico, that is correct. I booked the AirBnb, I had things planned," Melinda said during the reunion. "But, of course, Marvin and I did get into an argument. That is true. But, he could have put his big boy pants on and still came. But, he decided to cancel his whole flight. The day that he was supposed to come, I was trying to text him. He was ignoring my texts."
Marvin later went on a trip to Mexico with his THTH co-star, Chase DeMoor.
"I was left in the dark," Melinda added. "I was pissed."
Though the two are currently on "good terms," they are not an official item anymore.
However, Melinda and Marvin aren't totally closed off to the possibility of reuniting, and they admitted that there is still an attraction there.
"We'll see," Marvin said, before Melinda joked about how that is his "favorite line."
Article continues below advertisement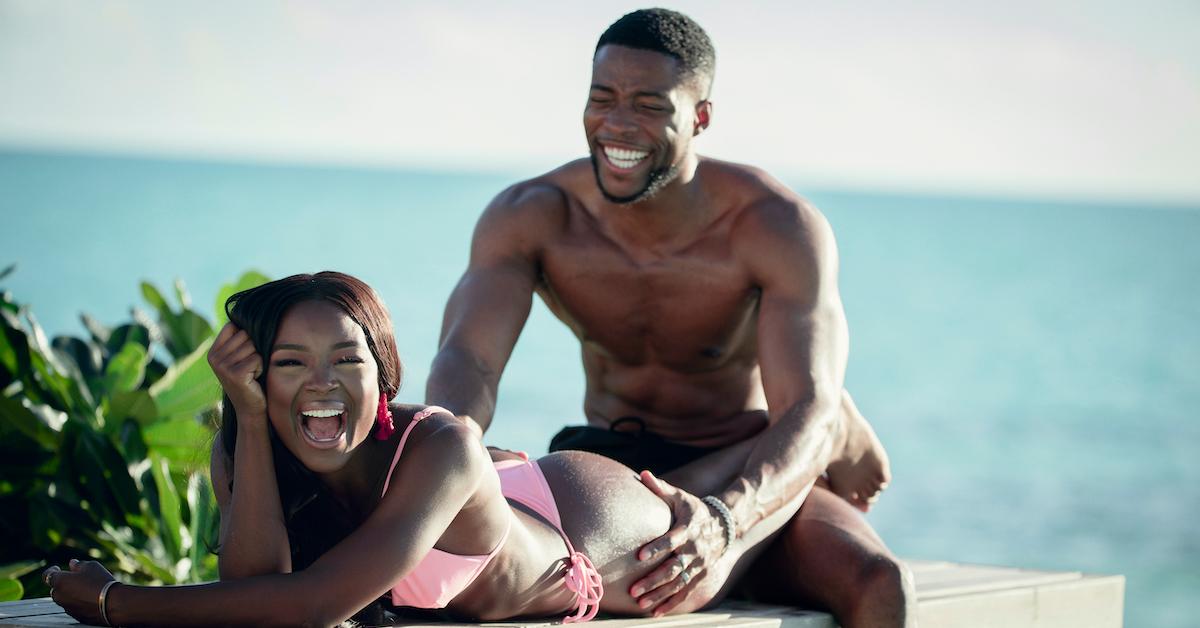 3. Larissa has a new boyfriend (and he's a doctor!)
Larissa Trownson may have left the Netflix series prematurely, but she's doing more than OK on her own. During the reunion, she told host Chloe Veitch that she began dating a doctor after her time on the show.
"We're a bit of a power couple," Larissa said, before adding that he was "really sweet and fun."
Before she left, Larissa also revealed that Nathan had sent her a few explicit messages when he was drunk.
Article continues below advertisement
4. Nathan and Elle are just friends, and he stopped stripping.
Larissa may have left THTH partly because of Nathan's burgeoning romance with Elle Monae, but the two are not romantic at all after the show.
"Elle's stopped texting me back," Nathan said during the reunion.
He then shared that he had stopped stripping after his time on the show, and that he's still on good terms with Larissa.
"We're very close," he added.
5. Tabitha, Carly, Chase, and Joey are all single.
The four THTH Season 2 stars appeared on the reunion as a group, and they acknowledged that they are all currently single. However, Chase did write Tabitha Clifft a love letter, but the two are kept apart by distance.
Joey and Carly are also in frequent contact, and they've been getting together after the show.
The first two seasons of Too Hot to Handle are available to stream on Netflix now, and you can watch the reunion special below.