Trixie Mattel and Katya Are Reviewing Your Favorite Netflix Shows — and It's Everything We Hoped It'd Be
If you've ever wanted to hear what drag queens Trixie Mattel and Katya have to say about your favorite Netflix shows, your prayers have been answered.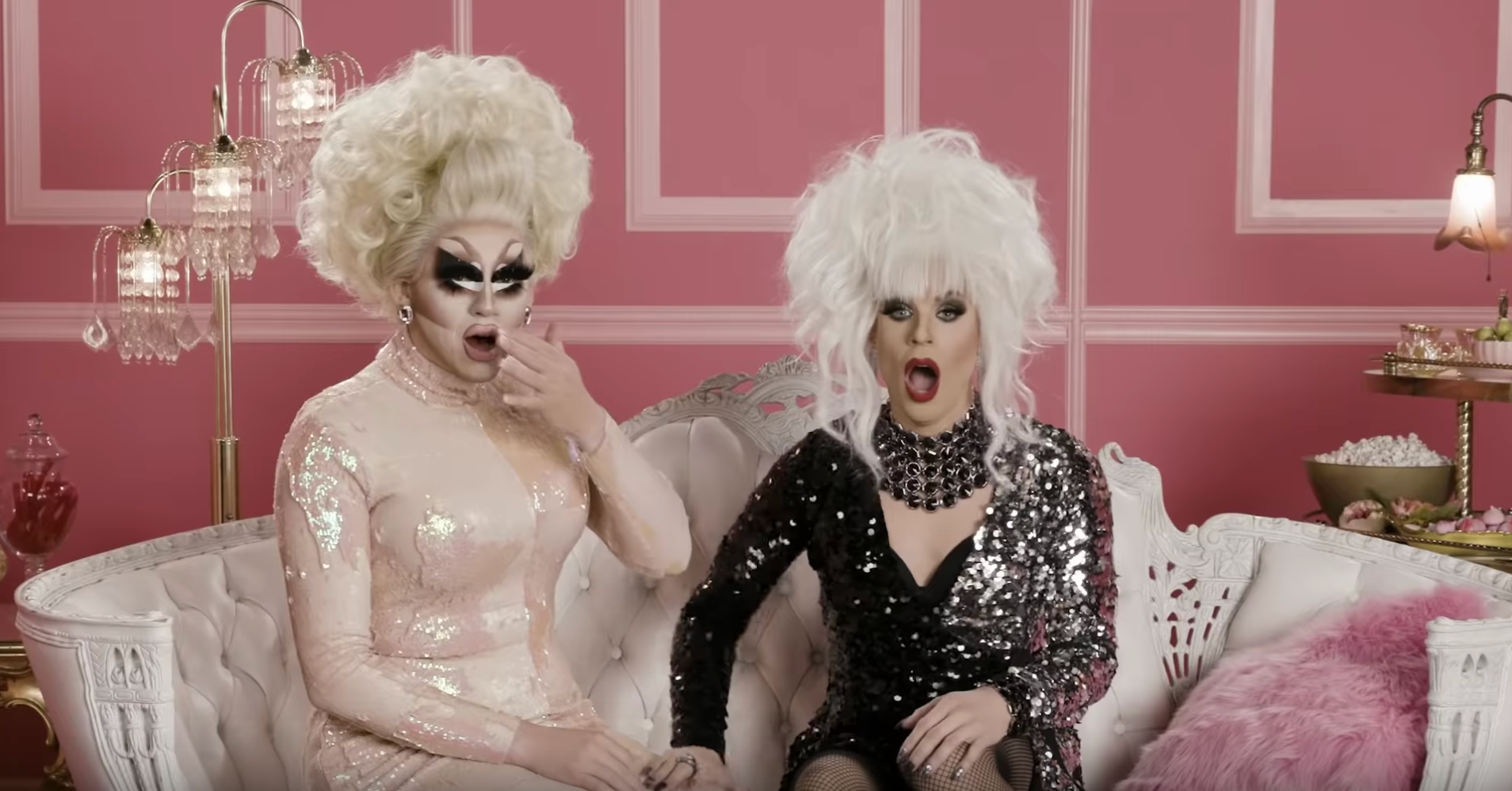 If you've ever wondered what iconic drag queens Trixie Mattel and Katya think about your favorite Netflix shows, your prayers have officially been answered. Netflix just revealed a new web series starring the duo, where they literally just watch Netflix originals and give their thoughts — and it's just as great as it sounds like it would be.
Article continues below advertisement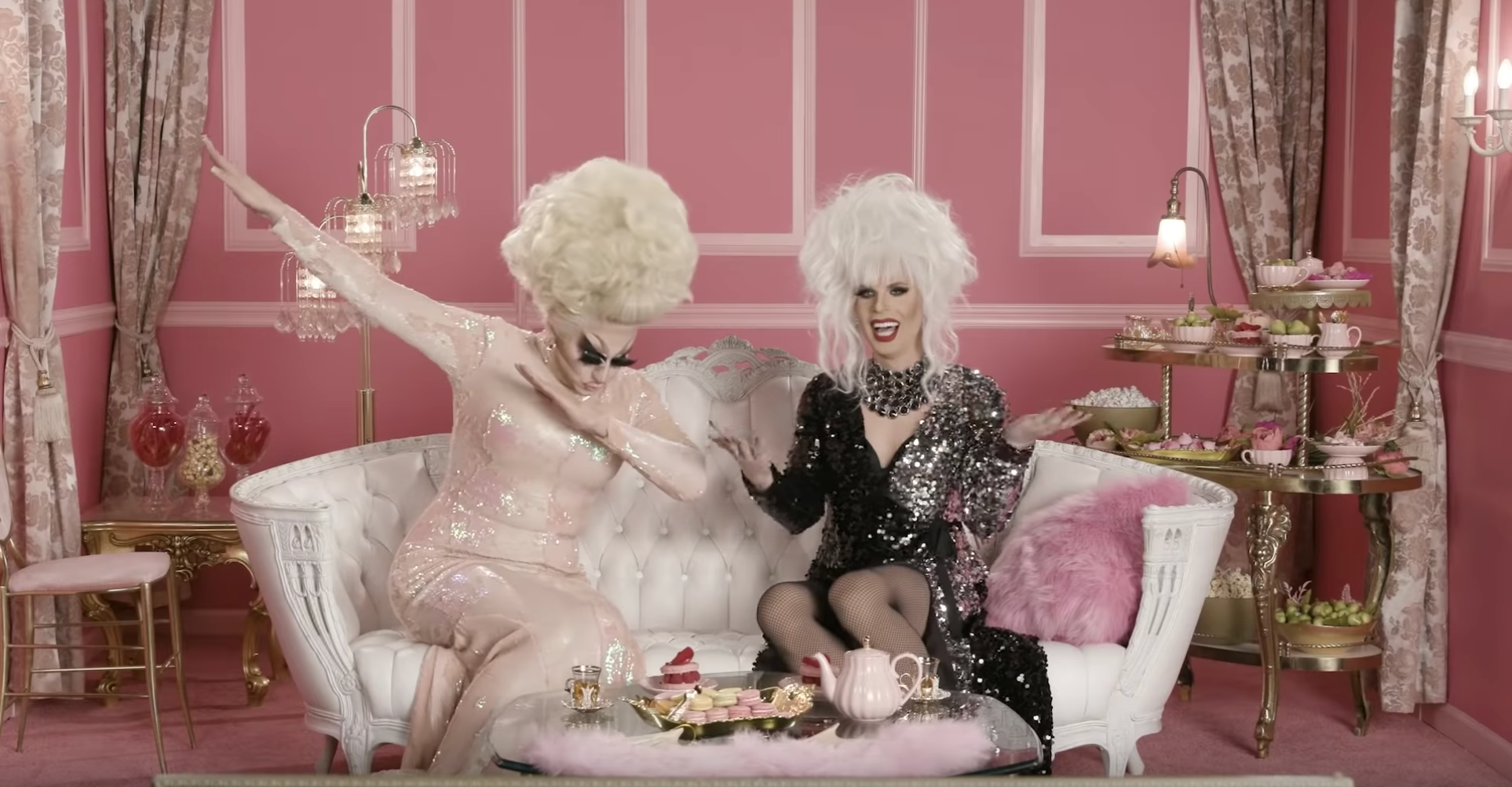 I Like to Watch premiered on November 21.
No need to wait to watch, because Netflix has already blessed us with the series, aptly titled I Like to Watch. In the first episode posted to YouTube, the queens watch season 3 of The Crown, which follows the life of Queen Elizabeth.
"We're two queens who like to watch," they open the show.
This first episode is 12 minutes long and filled with spoilers from season 3 — so don't watch it if you aren't caught up.
Article continues below advertisement
While of course the episode is filled with the best sassy comments about the characters, Trixie and Katya also share some insights on the shows their watching. Their final review of The Crown?
"This show has everything," Trixie says. "It has some comedy, some drama, some sex, it has great costumes — and there's an added layer of drama because it's based on real people and real events."
"Sexual bullying, Speedos, dressing rooms," Katya adds.
Sounds like they approve.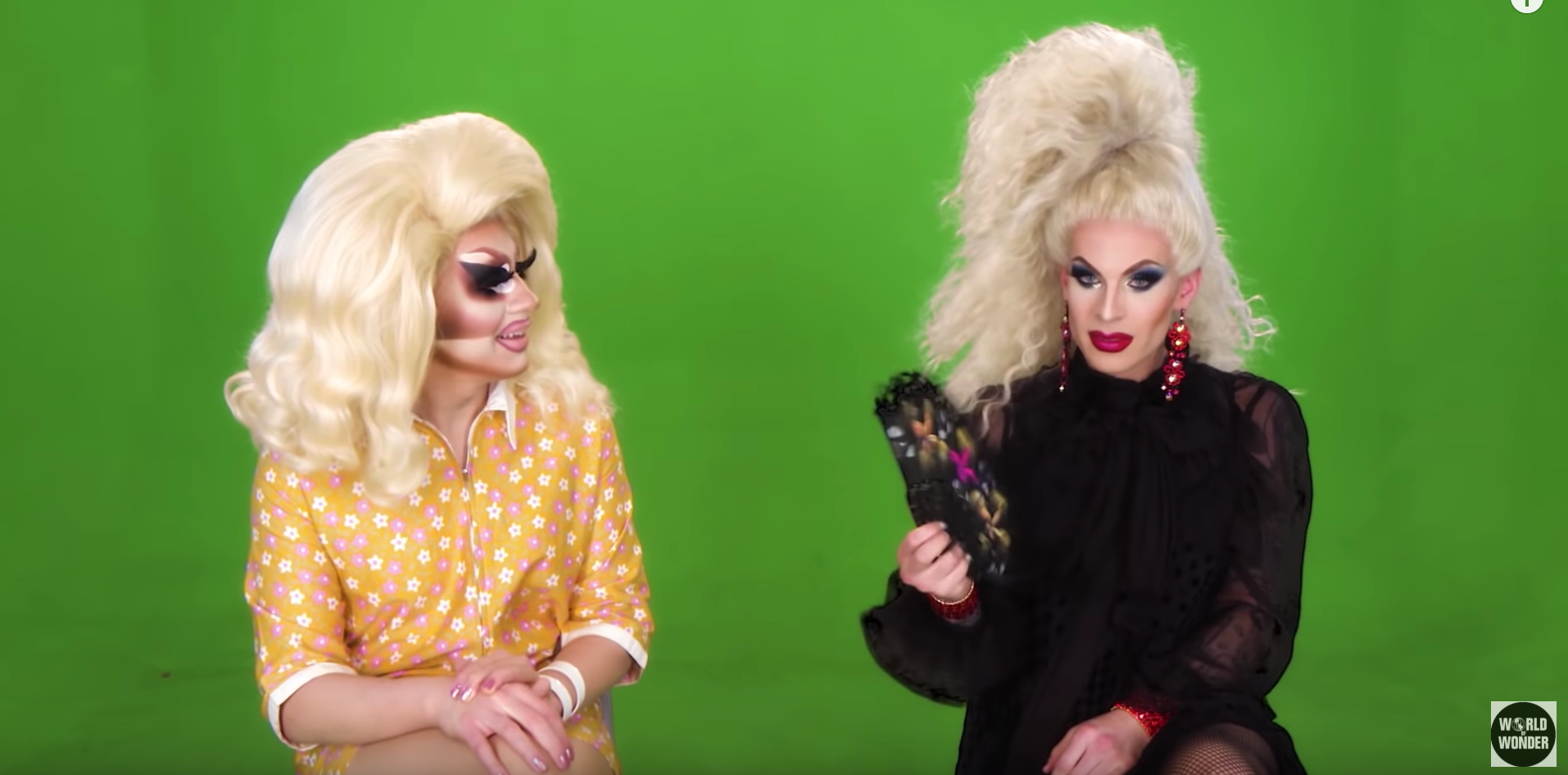 Article continues below advertisement
This isn't the only project Trixie and Katya have for us. 
Of course, these queens don't plan to stop with just one show. In addition to this new web series, Trixie and Katya have a different talk show series titled UNHhhh, which premieres uncensored on WOW Presents Plus. They cover a little bit of everything in this show — and it's all just a little bit dirty of course.
But if you don't have a WOW Presents Plus subscription, every episode premieres uncensored on YouTube a week later.
This was the jumping point for their Viceland program The Trixie and Katya Show, in which they also talk about different topics, ranging from death and sex to spirituality and self-love.
The pair also have a book coming out, titled Trixie & Katya's Guide to Womanhood, which is set to publish in May 2020. The book is a combination of a series of personal essays, with how-to guides, fashion and life advice, and of course, countless glamor shots.
Article continues below advertisement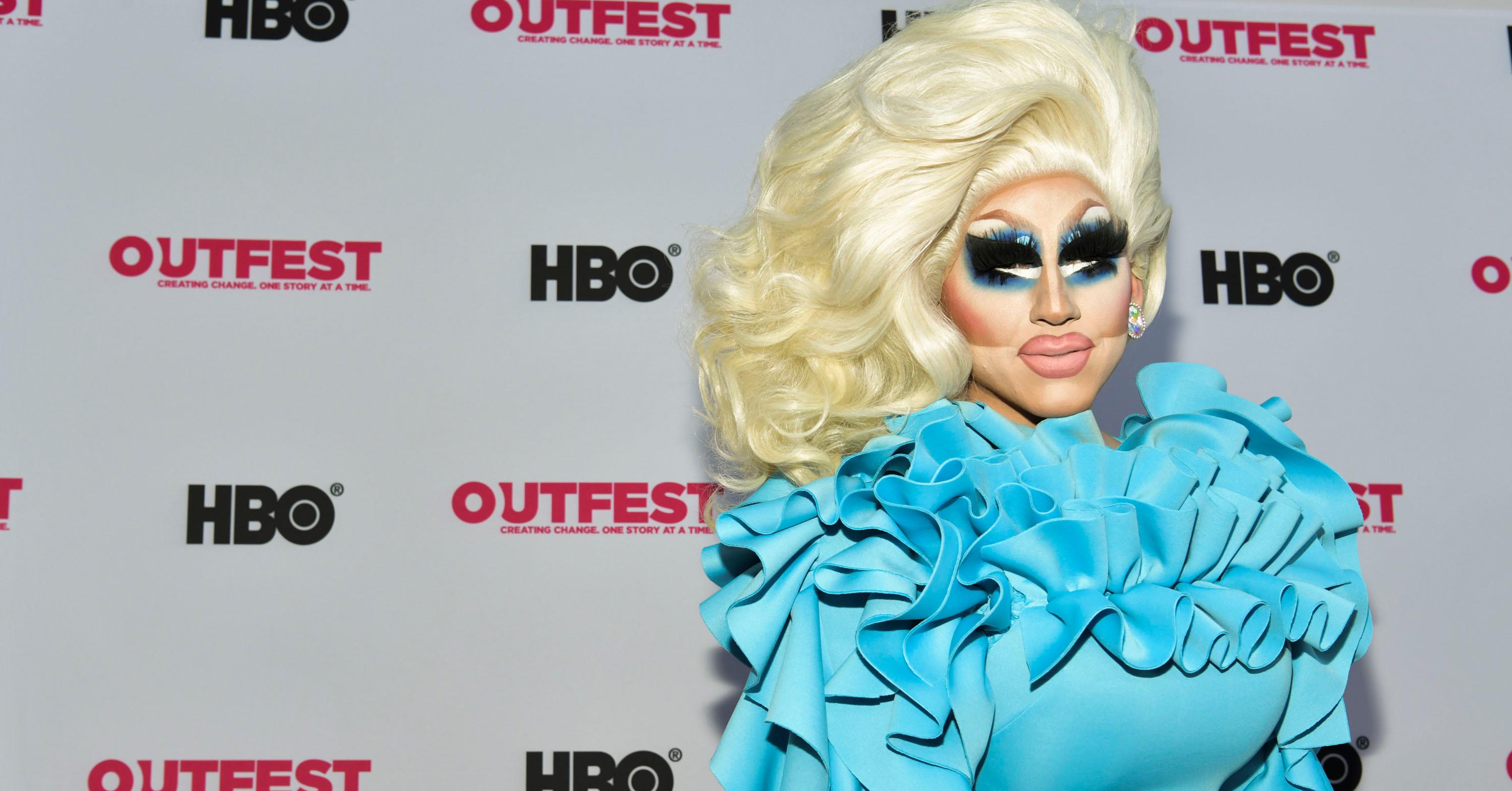 Their friendship is chronicled in Trixie's documentary.
The friendship and business partnership that Trixie and Katya have is one of the most notable in the drag realm, and their ups and downs are chronicled in Trixie's documentary, Trixie Mattel: Moving Parts.
One of the more dramatic moments in the pair's career together was when Katya decided to go back to rehab in early 2018 for her substance abuse relapse — which Trixie says also forced her to face her own insecurities about her career.
Article continues below advertisement
"It's something everybody can relate to: Two friends going through a patch that there's no handbook to," Trixie said. "There's a day [in here] that was probably one of the worst days of our lives, and, surprise, it's recorded…. We were both very uncomfortable watching it, but that's exactly how it was and how it felt."
Thankfully, the two are back together and stronger than ever.
Watch the first episode of I Like to Watch below.