This Sportscaster's "Terrible Joke" Highlights America's Gender Pay Gap
What did Dale Hansen say? Find out why viewers were outraged by the longtime sports anchor's on-air joke about women and the gender-pay gap.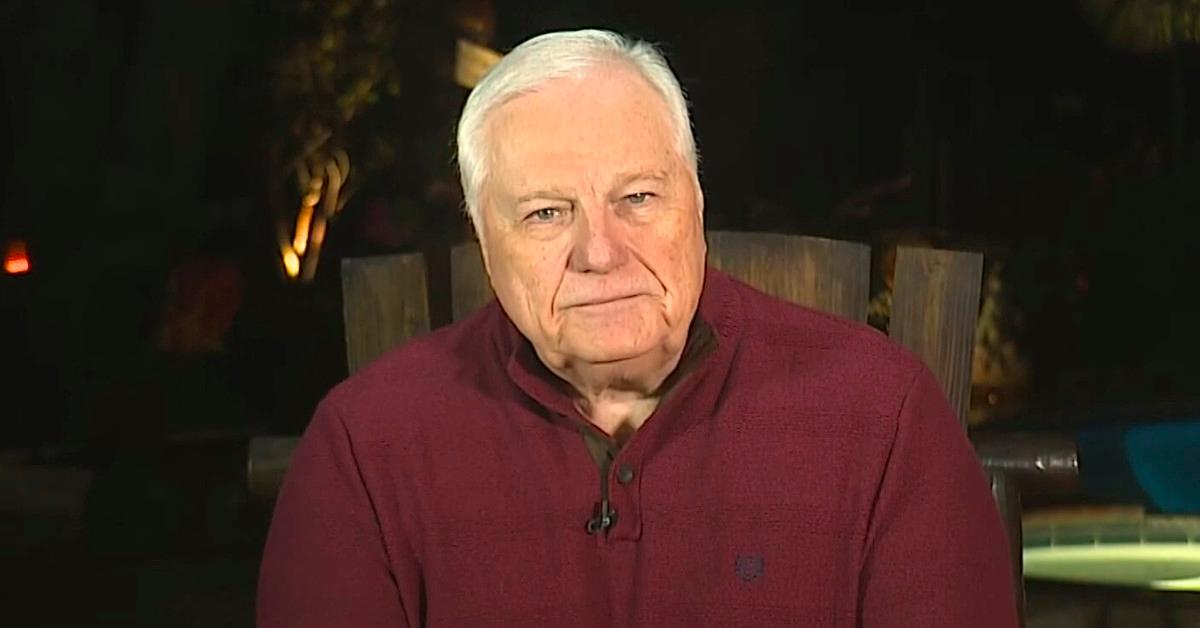 Sportscaster Dale Hansen has a history of calling out inequality in America, which is partly why viewers were so shocked by what he later called a "horrible joke" about women and the gender pay gap. What did Dale Hansen say, exactly? Here are the details…
Article continues below advertisement
Who is Dale Hansen?
Dale Hansen is the weeknight sports anchor for WFAA, Dallas' ABC affiliate. Throughout his career, the 72-year-old has earned a Peabody Award, a duPont-Columbia Award, and the Radio Television Digital News Foundation's Lifetime Achievement Award.
Article continues below advertisement
The sportscaster gained national attention and praise in 2014 when he stuck up for openly gay NFL player Michael Sam and again in 2017 when he defended Colin Kaepernick and the other football players protesting police brutality in America.
"The young, Black athletes are not disrespecting America or the military by taking a knee during the anthem," he said on the latter occasion. "They are respecting the best thing about America. It's a dog whistle to the racists among us to say otherwise."
What did Dale Hansen say about women?
Dale made an offensive joke about the gender pay gap during a WFAA broadcast on Thursday, Oct. 22.
"If you have a woman — like a co-anchor or a news director a station manager — I think it's a fantastic day because they work cheaper, so that leaves more money for you and me," he said on air, talking with meteorologist Pete Delkus.
Article continues below advertisement
Afterward, Twitter users called out Dale's attempt at humor. "This really hurt me to watch, as someone who has always admired @dalehansen & also spent years in the media biz making wayyyyy less than male colleagues," wrote The Marshall Project staff writer Cary Aspinwall. "Not funny."
Article continues below advertisement
Another user tweeted, "Hey @wfaa I am beyond disappointed at @dalehansen and his comments that he prefers they hire females because we work cheaper, which leaves more for him. It's chauvinistic, disrespectful and just wrong."
Did Dale Hansen give an apology?
Dale apologized for his joke on air and on the WFAA website on Sunday, Oct. 25.
"I made a joke on the air Thursday night, a horrible joke that has offended and hurt a lot of people," he said. For that, I apologize. It was a mistake. It was stupid. It was my mistake. It was my stupidity."
Article continues below advertisement
Dale claimed his joke was not against women and was instead about how ridiculous it is that women still have to fight for equal pay.
"I'm old enough to know that it's a problem that women have been dealing with since the turn of the century — not this one, the last one," he said. Anyone who thinks that I don't care about the wage disparity between men and women in this country does not know me at all. That is not just the obligatory 'I'm not the bad guy' defense."
Dale said that pay inequality is something his daughter and granddaughter have dealt with and that it's "disgusting" that women in America earn less than men for doing the same job.
"I have the ability to laugh at everything, sometimes when I shouldn't," he added. "You don't deserve to be subjected to that by me. You deserve better from me. I've tried to be that better person. This time I wasn't. I am sorry."