Pauline Comes Back to 'Younger' and Stirs Things Up... Again (SPOILERS!)
Pauline comes back with more fire than ever in 'Younger' and many of us are wondering what she did to Liza. It can't have been that bad...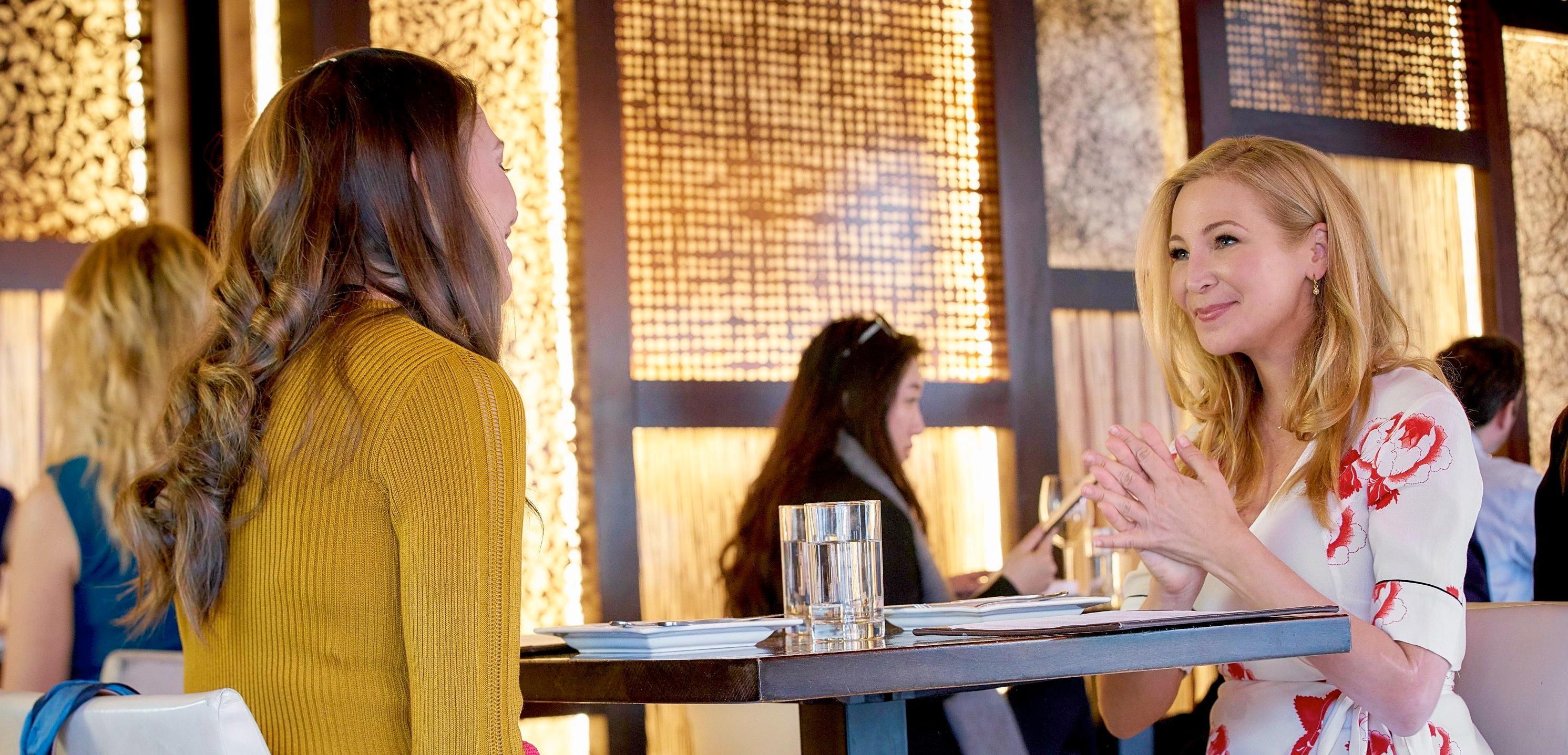 Spoiler alert: This article contains show spoilers for Younger.
While we all love Sutton Foster's Liza in Younger, not every character is quite as likable as she is – and for good reason! Pauline makes yet another comeback in the final season of the series and we have mixed feelings about it.
Honestly, Pauline always brings up drama, so it's not too surprising to see her come in and stir the pot again. But what exactly did she do to Liza?
Article continues below advertisement
Many of us wanted Pauline's previous appearance on Younger to be her last, especially considering the fact that she blew up Liza's spot. And once the dust settled a bit after Pauline's big reveal of Liza's even bigger secret, we thought we were done with Pauline! Alas, not quite.
Since Liza is pretty hesitant to let Pauline back into the picture, many of us need a reminder: What did Pauline do to Liza in Younger? Keep reading for a refresher.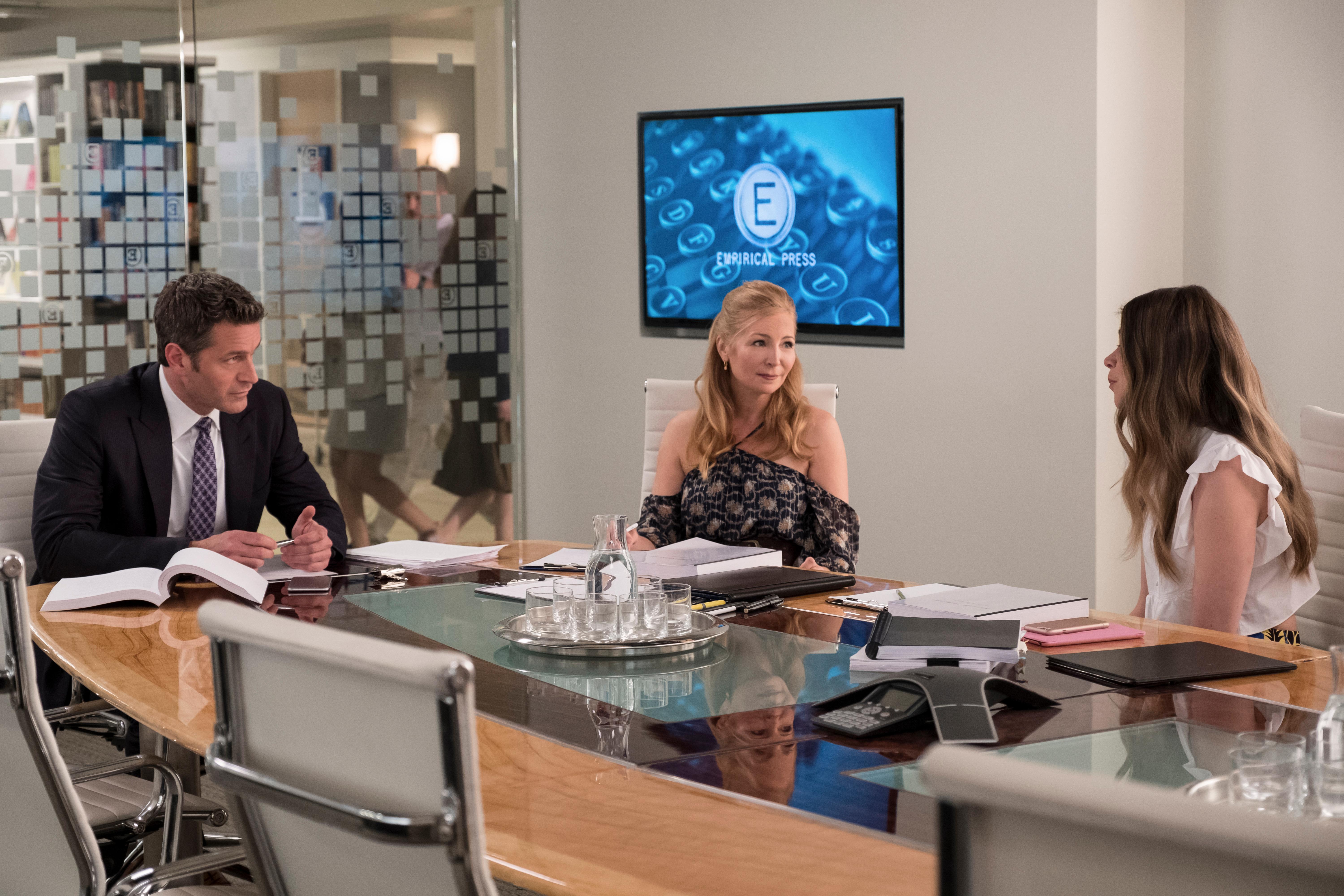 Article continues below advertisement
Pauline did the worst thing anyone could do to Liza in 'Younger.'
When Younger first aired, its elevator pitch was basically that it would be a show starring Sutton Foster as a woman pretending to be 26 when she's actually 40, in order to get a job in the notoriously ageist publishing industry.
Off the bat, that's not the biggest lie. But once Liza starts developing deep friendships and relationships with people, the fact she's been lying the whole time feels a lot shadier.
Of course, once Liza starts revealing her secret to those closest to her, she's en route to come out with the truth to everyone, eventually. But it's up to her to make the disclosure in whichever way she'd like. And in Season 6, Episode 8, titled "The Debu-taunt," Pauline makes her move against Liza.
Article continues below advertisement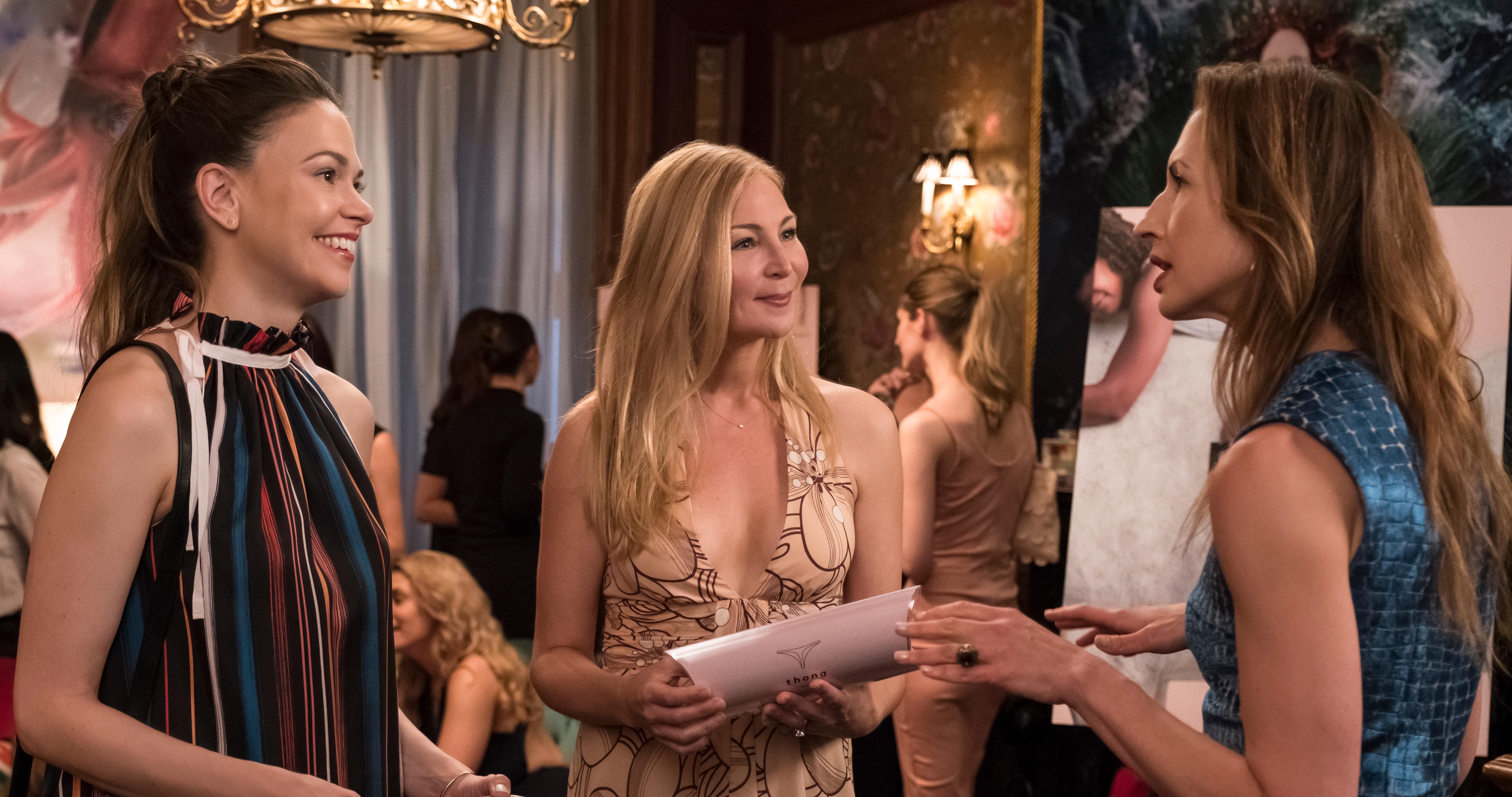 Pauline has always been petty with Liza, and we can empathize with that. Liza does essentially steal Charles' heart away from his now-ex-wife Pauline, but to be fair, Pauline leaves Charles and her kids for a year to "find herself," so we can't really blame Charles and Liza. Regardless, every time Pauline reenters the picture, it's a full-on dumpster fire.
Article continues below advertisement
In "The Debu-taunt," Pauline claims she wants to make things right with Liza, and even insists on taking Liza out to lunch. Liza invites her to The Debutante Ball as a new author, and how does Pauline show her gratitude?
After Liza delivers Charles' daughter Bianca's book report to her school, Pauline figures out the truth about Liza's age when she sees her scanned ID at the school. Pauline feels betrayed (we don't really know why) and outs Liza's secret to everyone at the ball.
So did Pauline do anything else to Liza in 'Younger'?
Well, throughout the series, Pauline is like the gnat that keeps coming back. We can't deny that she stirs up great storylines, though. And for that, we thank her. Plus, she's really the impetus for Liza's seemingly happy ending in the penultimate episode of the series.
Article continues below advertisement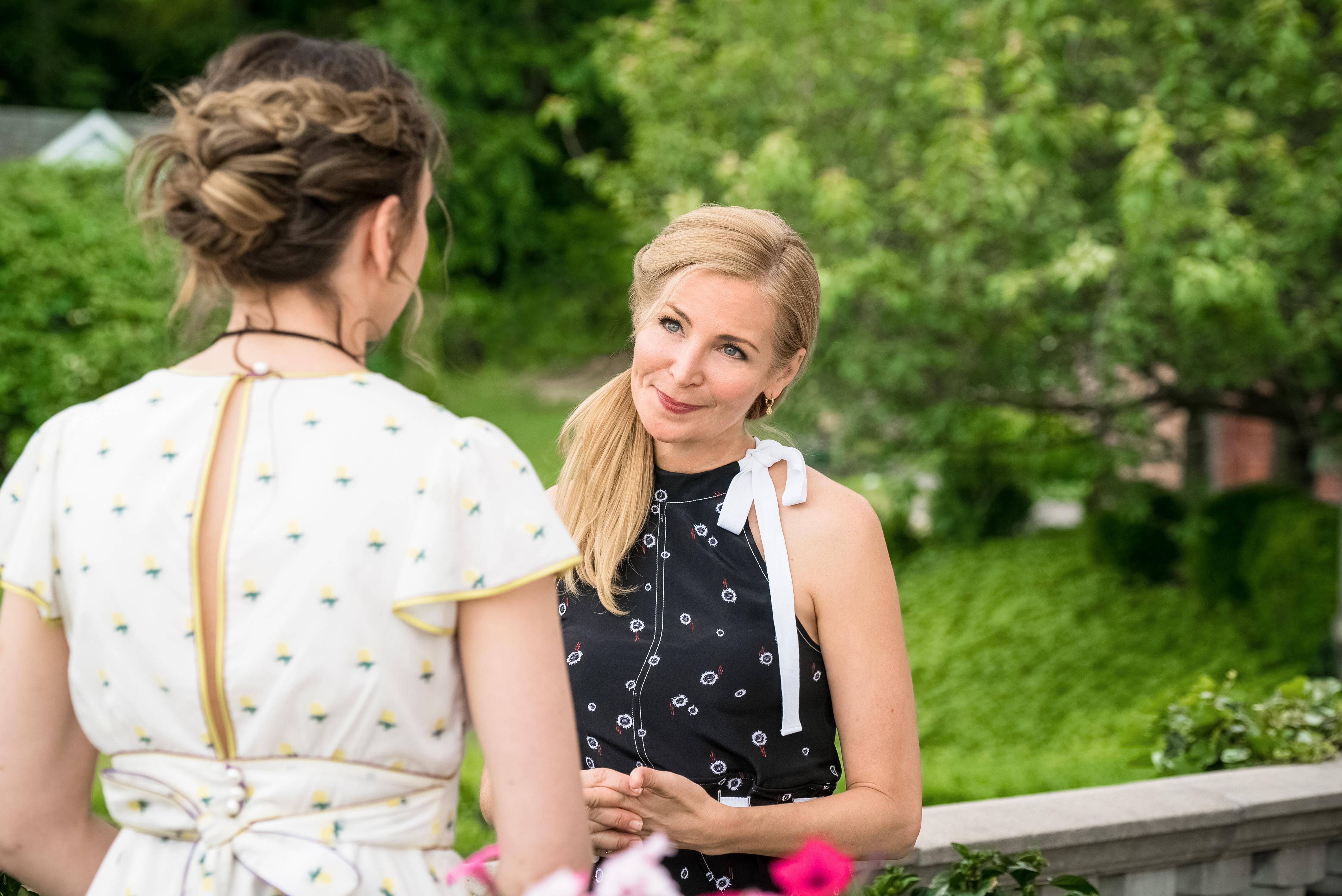 Pauline is determined to make things right with Liza and Charles, and she sees how happy Charles is when he's with Liza. But Charles is about to vacation to Mustique with his new girlfriend, Quinn, and Pauline's meddling spirit just cannot let that happen.
So Pauline swipes Charles' passport and FedEx's it to Liza in hopes of stopping Charles from possibly proposing to Quinn. Of course, Charles was never going to propose to Quinn, but alas, good TV loves a classic mix-up.
Article continues below advertisement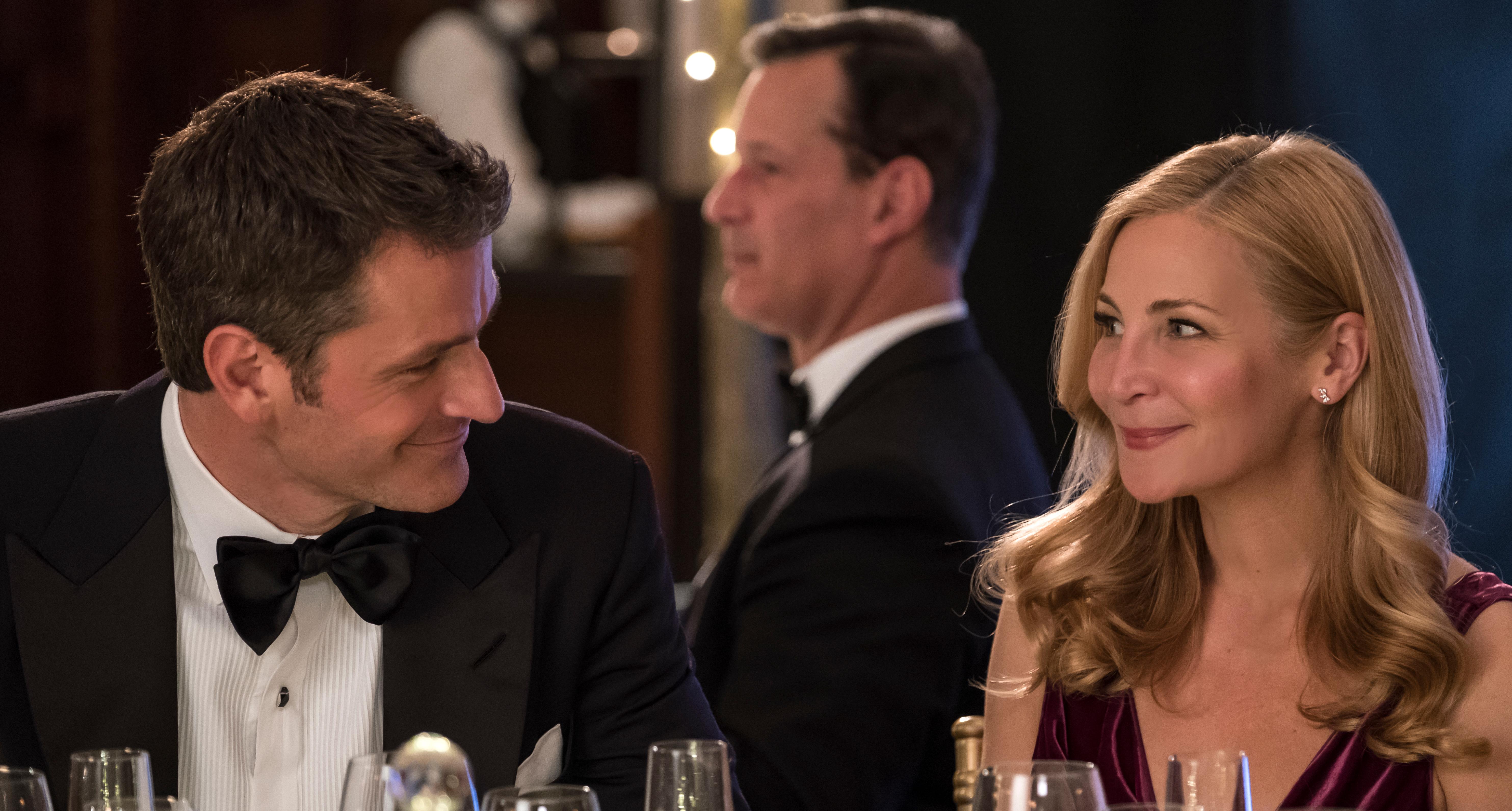 Regardless, Liza is much more selfless than Pauline, and doesn't want to get in Charles' way even if he is proposing. So she runs his passport to the airport, and in classic Friends style, Charles gets off the plane. (Well, not exactly — he just decides not to get on it.)
He surprises Liza and the two of them share a perfectly passionate airport kiss. So what does Pauline do to Liza? She gives her a happy ending.