Kamala Harris and Her Husband, Douglas Emhoff, Are Both Lawyers
What does Kamala Harris' husband do? Douglas Emhoff is currently the main breadwinner despite his wife's high-profile political career.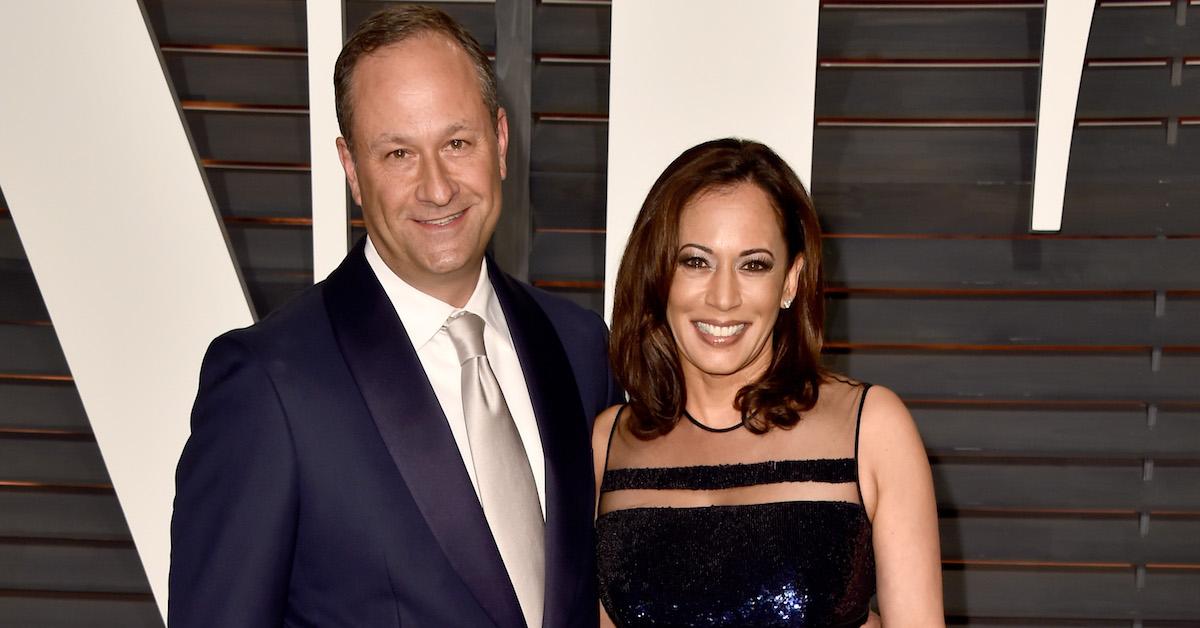 On Aug. 11, Kamala Harris became the first Black and first South Asian vice presidential nominee of a major party when Joe Biden selected her to be his running mate in the 2020 election.
Americans got to know the U.S. senator and her husband, Douglas Emhoff, during her own campaign for president, which she suspended back in December. But there is still plenty to learn about the couple, who are poised to make history come November.
Article continues below advertisement
What does Kamala Harris' husband do?
In a 2019 interview, Douglas talked about his career as an entertainment litigator (he once handled a lawsuit centered around the "Yo Quiero Taco Bell" dog). The 55-year-old earned his JD from USC after attending California State University, Northridge for undergrad.
He worked for Pillsbury Winthrop's litigation group before moving over to a boutique firm, Belin Rawlings & Badal, in the late 1990s. From 2000 to 2006, Douglas ran his own practice in L.A., but is currently employed by the global law firm DLA Piper.
Article continues below advertisement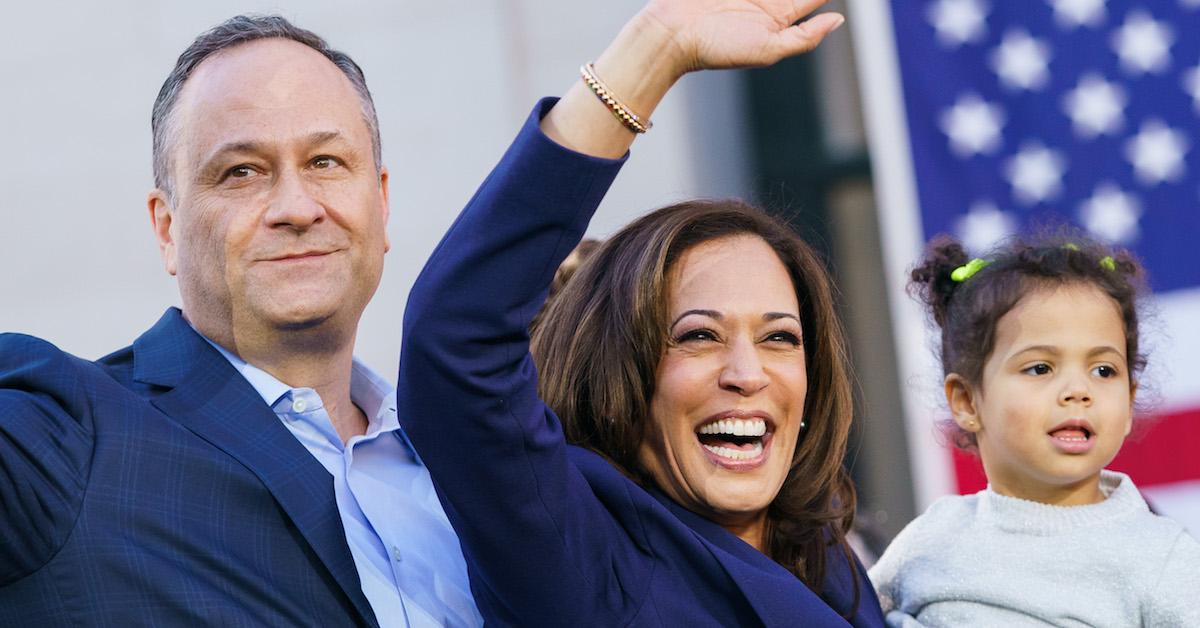 "With all this other stuff that's happening in my life right now, it's great to have [my practice], because it's something that I love and I'm good at," the Brooklyn native told The Hollywood Reporter when his wife was vying for the Democratic nomination.
Douglas had been a frequent presence on the campaign trail in 2019 and said he "would do anything" for the politician, whom he married six years ago.
Article continues below advertisement
"This is a new experience for Kamala and me, but our family is having so much fun crossing the country and meeting people from every walk of life," he previously told The Associated Press. "It's amazing to see so many people get to know the Kamala I love."
What is Douglas Emhoff's net worth?
According to Forbes, the lawyer and his wife have a combined net worth of $6 million. A large chunk of that sum comes from the pair's real estate, which includes homes in L.A., D.C., and San Francisco worth an estimated $2.5 million.
Article continues below advertisement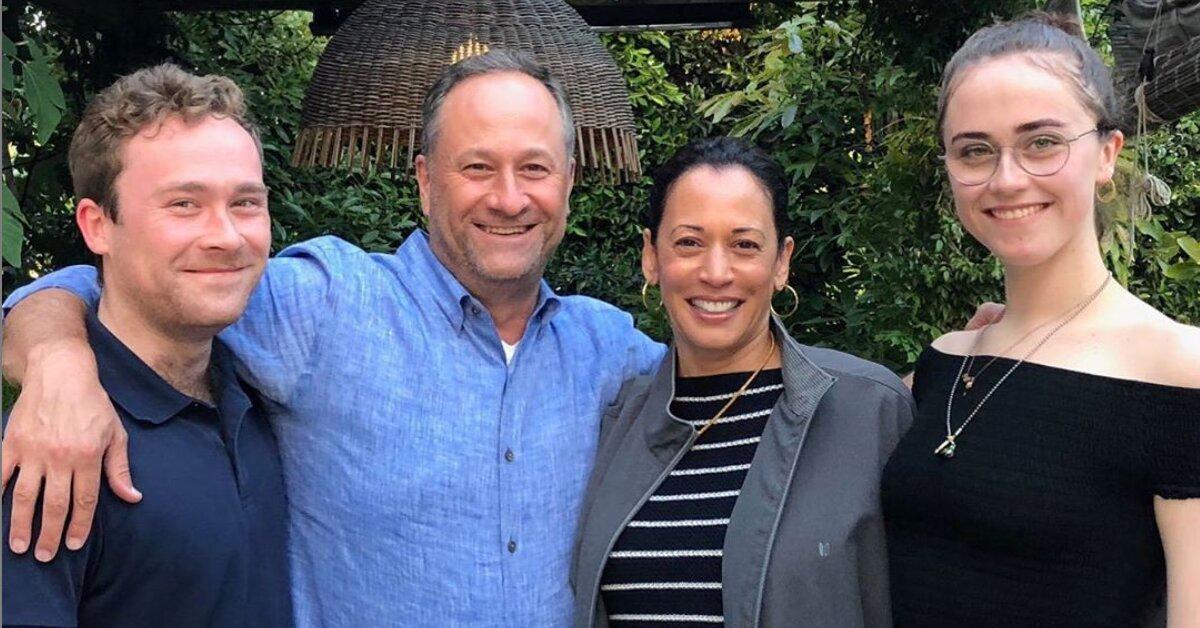 The duo first met on a blind date in 2013, and tied the knot a year later at the Santa Barbara Courthouse. Kamala is stepmom to Douglas' two kids, Cole and Ella, from his first marriage, and has said in the past that she's "dear friends" with her husband's ex, Kerstin.
"She and I became a duo of cheerleaders in the bleachers at Ella's swim meets and basketball games, often to Ella's embarrassment," Kamala wrote of her relationship with Kerstin. "We sometimes joke that our modern family is almost a little too functional."
Article continues below advertisement
As for her two adult stepkids, "they are my endless source of love and pure joy," Kamala noted in an article for Elle magazine. "When Doug and I got married, Cole, Ella, and I agreed that we didn't like the term 'stepmom.' Instead they came up with the name 'Momala.'
"Our time as a family is Sunday dinner," the 55-year-old added. "Cole sets the table and picks the music, Ella makes beautiful desserts, Doug acts as my sous-chef, and I cook… I can say one thing with certainty, my heart wouldn't be whole, nor my life full, without them."