Oscar Pistorius Was Convicted of Murdering His Girlfriend — Where Is He Now?
South African Olympic athlete Oscar Pistorius was convicted of murdering his girlfriend. What ever happened to the once promising Olympic athlete?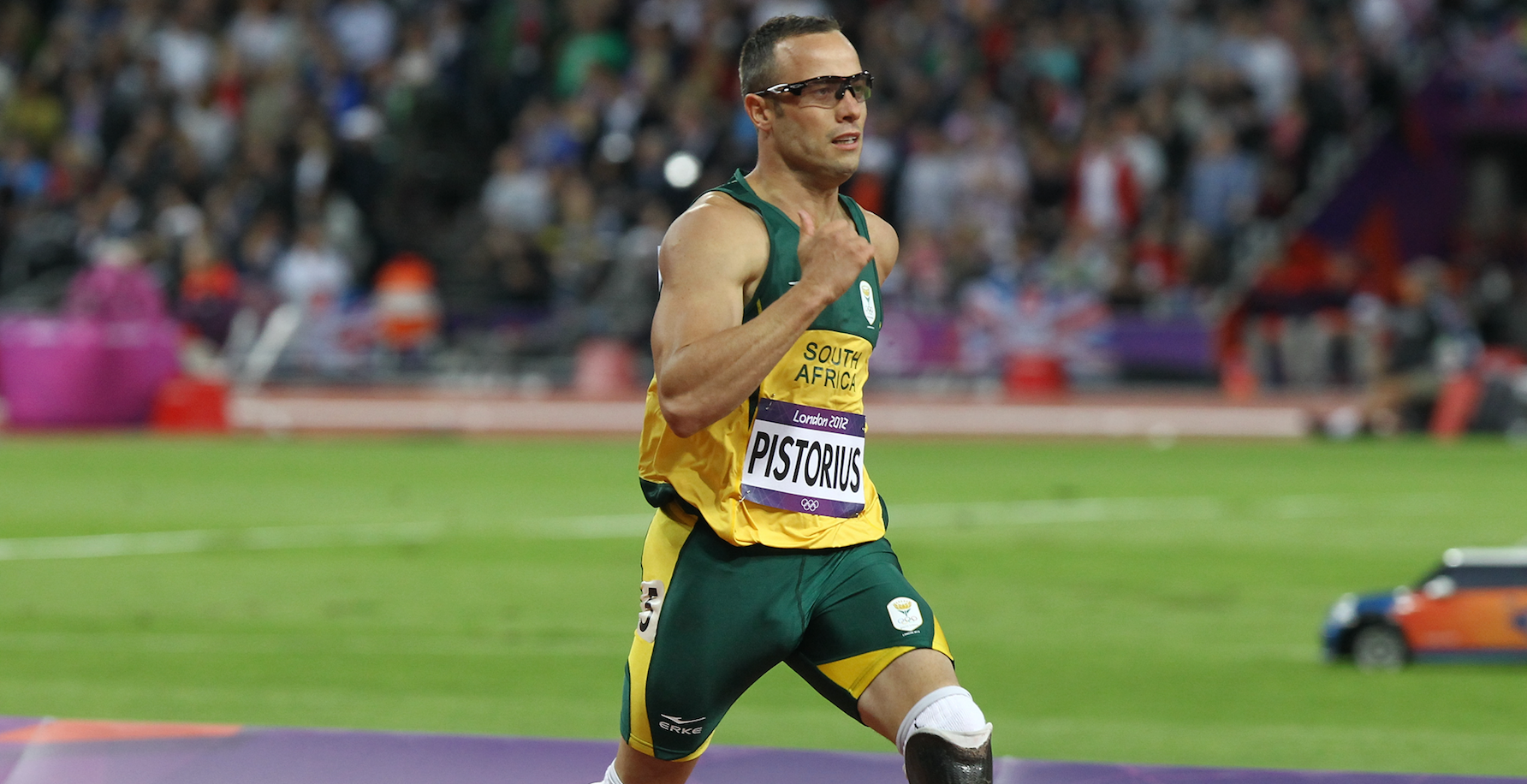 South African Olympic athlete Oscar Pistorius was known around the world as the "Blade Runner," inspiring millions of people by becoming the first athlete with amputated legs to participate in track events at the 2012 London Olympics.
Article continues below advertisement
Less than a year after the London Olympics, Oscar's girlfriend, model Reeva Steenkamp, was shot and killed in his home in Pretoria, South Africa. She was found dead with multiple bullet wounds on Valentine's Day. Oscar was immediately named a suspect in the murder.
A few days later, on Feb. 19, 2013, Oscar admitted to shooting his girlfriend, although unintentionally. According to his statement, he thought Reeva was a home intruder and fired multiple shots at her through the locked bathroom door, citing his state of vulnerability without his prosthetic legs.
Article continues below advertisement
Oscar's trial began a year later on March 3, 2014. He was charged with premeditated murder and two other gun indictments from unrelated incidents to his girlfriend's murder, in which he pleaded not guilty.
Article continues below advertisement
One of Oscar's neighbors claimed to have heard a woman screaming the night of the murder, along with a man yelling for help and gunshots. This led prosecutors to believe that Oscar and Reeva got in an argument and when she locked herself in the bathroom to escape him, he opened fire.
In his defense, Oscar's lawyer called upon a psychiatrist to testify that the athlete was suffering from an anxiety disorder, leading Judge Thokozile Masipa to delay the trial so Oscar could go through a mental health examination. Unfortunately for him, the psychological report released after his examination determined that he did not have an anxiety disorder.
Article continues below advertisement
On July 6, 2016, Judge Masipa sentenced Oscar to six years in prison for the murder of Reeva Steenkamp, a move that was quickly condemned by the South African National Prosecuting Authority, which claimed the sentence was "disproportionate to the crime."
The following year, on Nov. 24, 2017, South Africa's Supreme Court of Appeal sentenced Oscar to 13 years and five months in prison, as the athlete did not seem remorseful for the shooting.
Article continues below advertisement
"Although he may have been anxious, it is inconceivable that a rational person could have believed he was entitled to fire at this person with a heavy-calibre firearm, without taking even that most elementary precaution of firing a warning shot, which the accused said he elected not to fire as he thought the ricochet might harm him," Justice Eric Leach said during the hearing.
Leach continued, "The accused must have foreseen and, therefore, did foresee that whoever was behind the toilet door might die, but reconciled himself to that event occurring and gambled with that person's life."
Article continues below advertisement
A few weeks later, Oscar attempted to appeal the larger sentence, offering to accept his previous sentence of six years. Months later, Oscar's appeal was denied. He is not eligible for parole until at least 2023.
As far as Reeva's story goes, her mother, June Steenkamp, said in a speech that she was ready to forgive Oscar for the murder of her daughter. "I didn't want him to be thrown in jail and be suffering because I don't wish suffering on anyone, and that's not going to bring Reeva back."