Prime Video's 'Paper Girls' Is Based on an Award-Winning Comic Book Series
What is Prime Video's 'Paper Girls' based on? Plus, when does the sci-fi series premiere? The adaptation was announced back in 2019.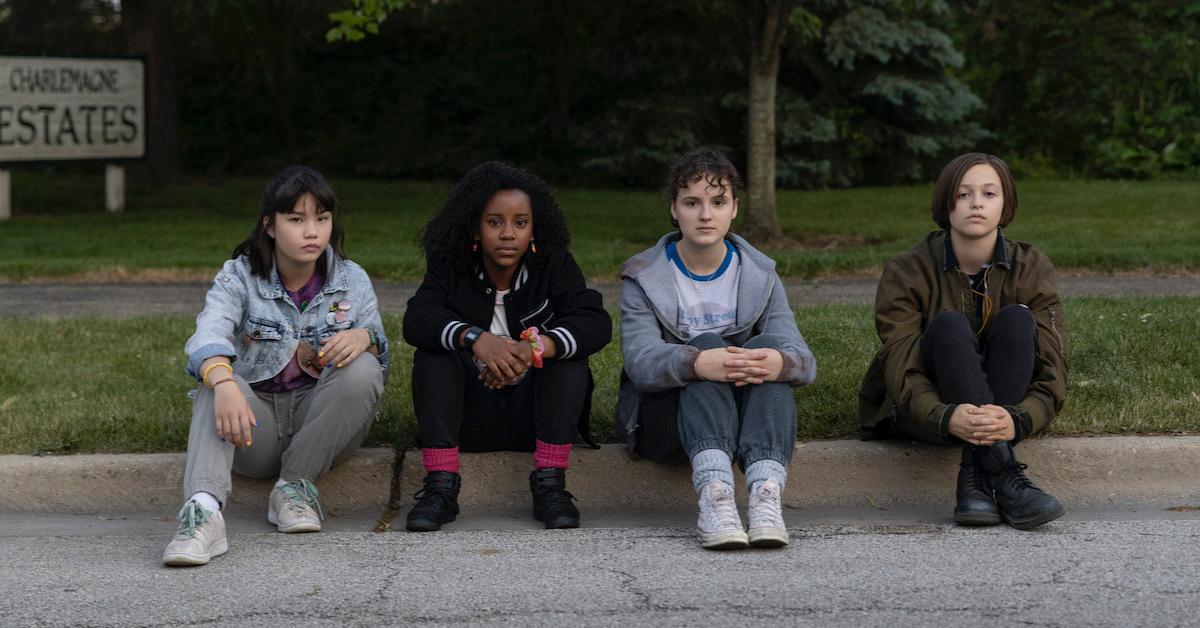 The new science-fiction drama series Paper Girls follows four young girls from 1988 who unwittingly time travel to 2019 the day after Halloween. According to Prime Video's official synopsis, "they clash with members of two time-jumping factions at war" while trying to find their way back home to the past — and must learn to work together with their adult selves to save the world of the future.
Article continues below advertisement
The intriguing dimension-hopping series has drawn some early comparisons to Netflix's Stranger Things, and audiences are already curious whether Paper Girls is based on a book or movie. Keep reading while we break down the anticipated series and its source material.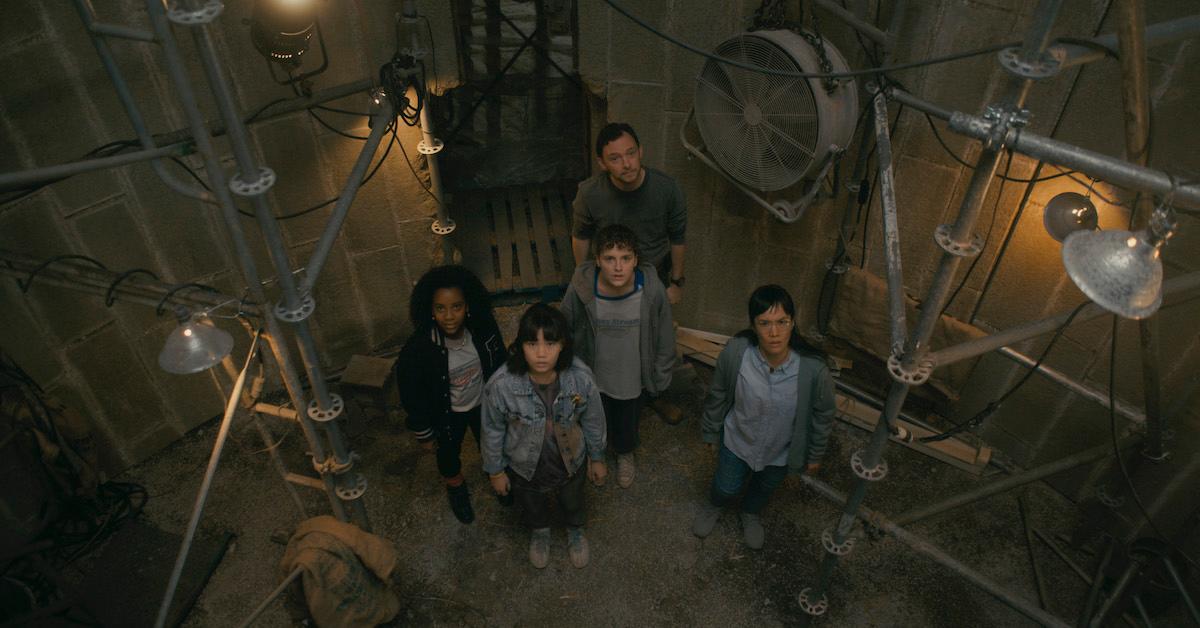 Article continues below advertisement
What is 'Paper Girls' based on?
Prime Video's Paper Girls, which was announced on July 11, 2019, has had fans of the original comic book series on which it's based eagerly awaiting its TV premiere for years. The science-fiction comic book series, written by Brian K. Vaughan and illustrated by Cliff Chiang, launched on Oct. 7, 2015 and concluded its publication with issue No. 30 in late July of 2019.
Much like the television series, the comic book source material follows four 12-year-old newspaper delivery girls named Erin, MacKenzie, KJ, and Tiffany. As they're out delivering papers on the morning after Halloween, Stony Stream — the fictional suburb of Cleveland, Ohio, where the girls reside — is invaded by a mysterious force from the future.
Article continues below advertisement
Without their knowledge, the girls become caught in the conflict between two groups of time travelers who are at war. They encounter their future selves and are forced to accept who they will become when they're older.
Speaking about the inspiration behind the comic book series, writer Brian Vaughan told Entertainment Weekly, "Growing up in the suburbs of Cleveland, there was one year when I was around 12, where all of the paper boys in our neighborhood were suddenly replaced by paper girls."
Article continues below advertisement
"I just thought it was so badass that these 12-year-old children were going out at 4 a.m. to deliver bad news to adults," he continued. "It was just so interesting and captivating that they were newspaper delivery kids, sort of a dying breed, and yet they were the first of their kind. I thought, 'this is such an interesting group of young women. They would make a great heart of a story.' So it started with that inspiration and expanded from there."
Throughout its four-year run, the comic book series garnered widespread critical acclaim for its storyline, writing, and artwork. Vox went so far as to call Paper Girls "the next great American comic book." The series even won numerous Eisner Awards, which are often referred to as the comic book equivalent of the Academy Awards. The first compilation of the print series was also shortlisted for 2017's Hugo Award for Best Graphic Story.
Article continues below advertisement
What is the premiere date for 'Paper Girls'?
Though Paper Girls' television adaptation was announced back in 2019, the series hit a roadblock in 2021 when it was announced that Plan B's Stephanie Folsom would no longer serve as a co-showrunner on the series, according to Comic Book.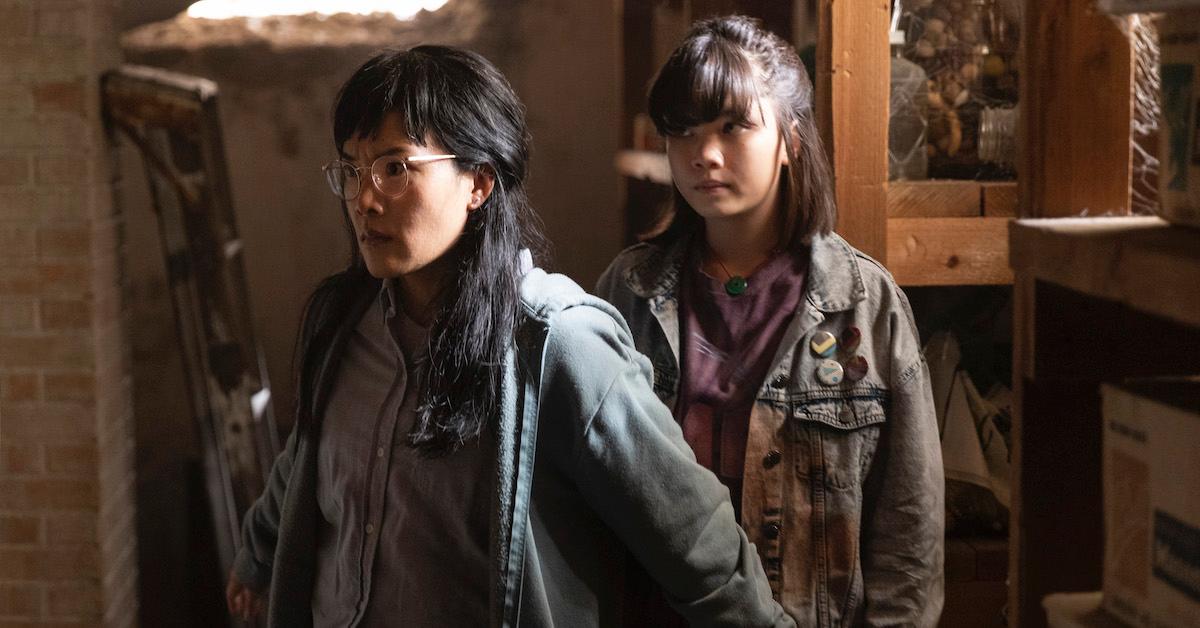 Christopher C. Rogers became the sole showrunner on the project, writes the outlet, which reported back in 2020 that comic book series creators Brian K. Vaughan and Cliff Chiang would act as executive producers on the project.
The Prime Video series, which stars Sofia Rosinsky, Camryn Jones, Fina Strazza, and Riley Lai Nelet (as well as Ali Wong, as the adult version of Riley's Erin!) premieres on July 29.