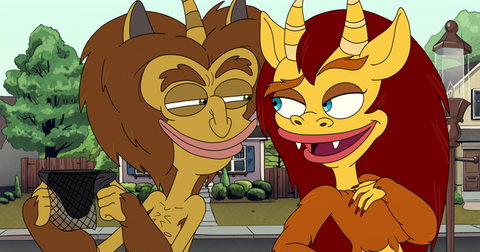 'Big Mouth' Season 3: What Comes Next for Our Favorite Puberty-Ridden Pals?
By Jacqueline Gualtieri
Hormone Monsters, rejoice! Netflix's hit animated comedy Big Mouth is returning for Season 3 Friday, Oct. 4. And fans are eagerly wondering what's next for our favorite puberty-ridden pals and just who is in the Big Mouth Season 3 cast.