'Holey Moley' Barely Finished Filming Season 2 Before the Coronavirus Shutdown
When was 'Holey Moley' filmed? Season 2 had largely wrapped by the time COVID-19 shut everything down.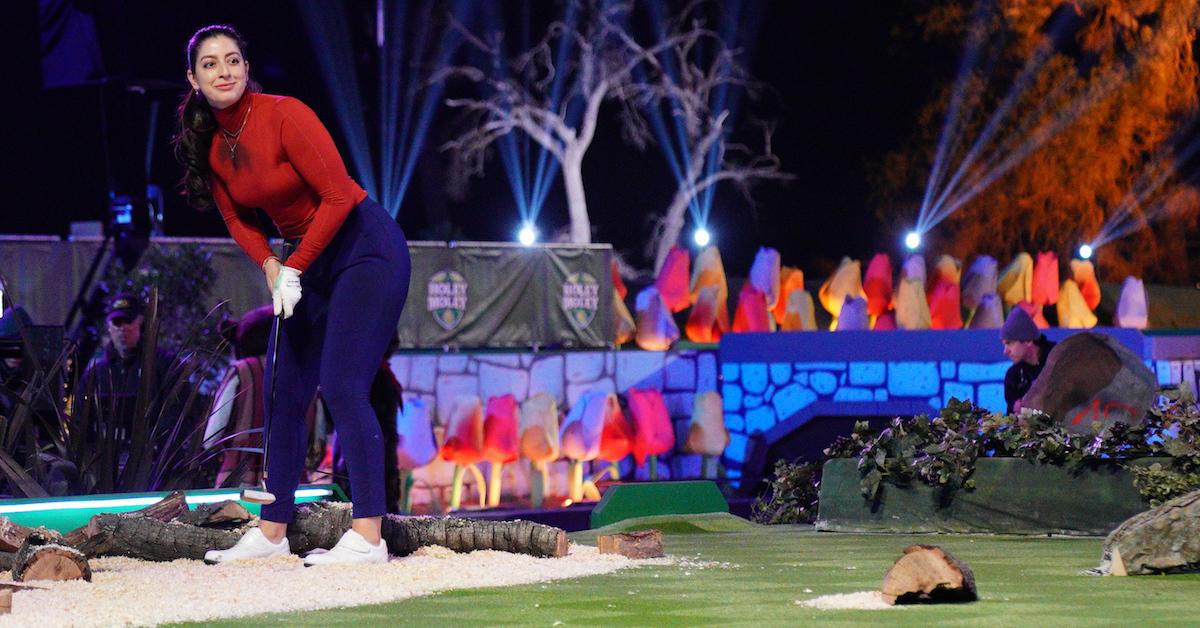 ABC's super-sized miniature golf competition, Holey Moley, is currently in its second season, but if production had started any later on the series, it may not have aired at all.
Luckily, filming had largely been completed by the time the coronavirus outbreak shut everything down. However, one celebrity's plans for a cameo were ruined because of the quarantine.
Article continues below advertisement
When was 'Holey Moley' filmed?
Construction on the course at Sable Ranch in Santa Clarita, Calif. began about eight weeks before filming commenced in February 2020. The night shoots, which typically started around 7:30 p.m. and ended between 2 and 4 a.m., were finished by early March.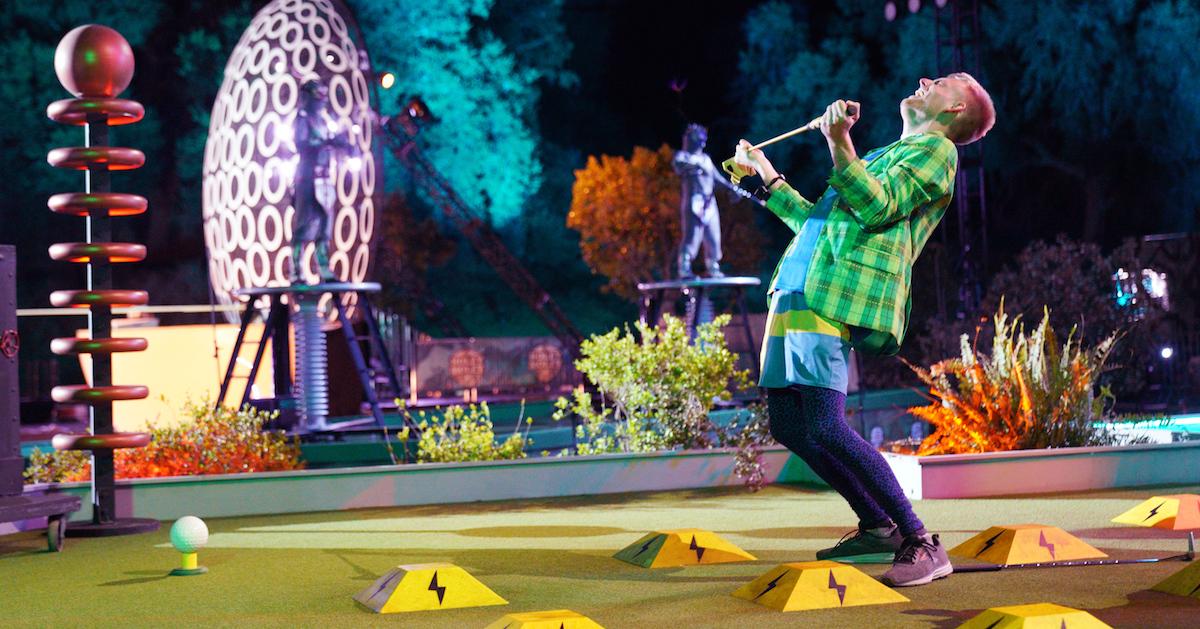 Article continues below advertisement
Unfortunately, the team was unable to get the footage they wanted of executive producer and golf enthusiast Stephen Curry, who had an on-air role in Season 1.
"The day we were meant to shoot with him, Stephen was unwell, so we scheduled a few days later for him to come back, and that's when the coronavirus stuff all went down," Wes Dening, executive vice president for programming and development at Eureka (the show's production company), revealed in an interview with Reality Blurred.
"We shut down the set, we couldn't get anyone on, there was a complete lockdown," he added, noting that everyone working behind the scenes pitched potential solutions until they landed on a winner.
"If we can't bring him to the set, and we can't shoot him anywhere because everything's shut down, why don't we animate Stephen Curry?" Dening recalled of the conversation that took place amid the pandemic.
Article continues below advertisement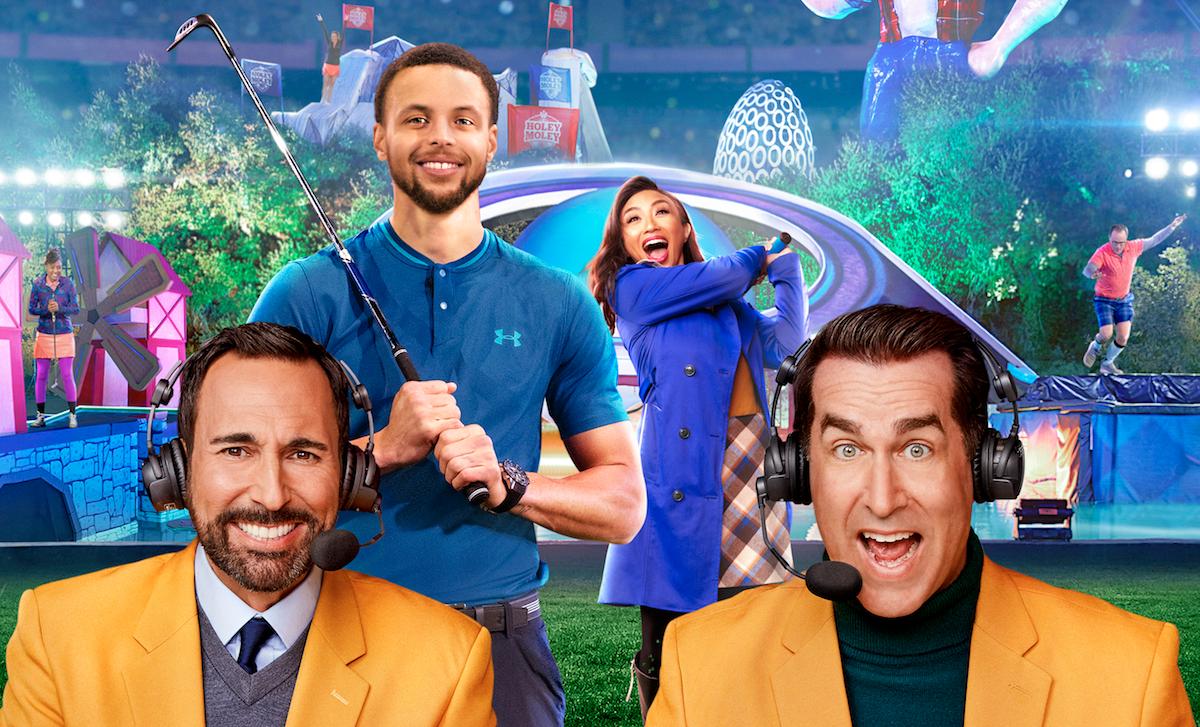 As for a possible third season, the crew feels confident that the course can be easily adjusted to adhere to a majority of COVID-19 guidelines. "It's all outdoors, we build the set all outdoors and under tents that have great ventilation," Dening shared. All you need is a Holey Moley-branded face mask!
Article continues below advertisement
Season 2 of 'Holey Moley' features a lot more wipeouts.
In his chat with Reality Blurred, Dening explained why this year's obstacle course almost guarantees that contestants will suffer a spectacular fall at one point or another. "The simple answer, of course, is that it's amazingly fun to watch people bounce off things into water," he admitted.
"All of the research and feedback from Season 1 indicated that people wanted more wipeouts," the exec noted, "so we absolutely enhanced the amount of thrills and spills for Season 2."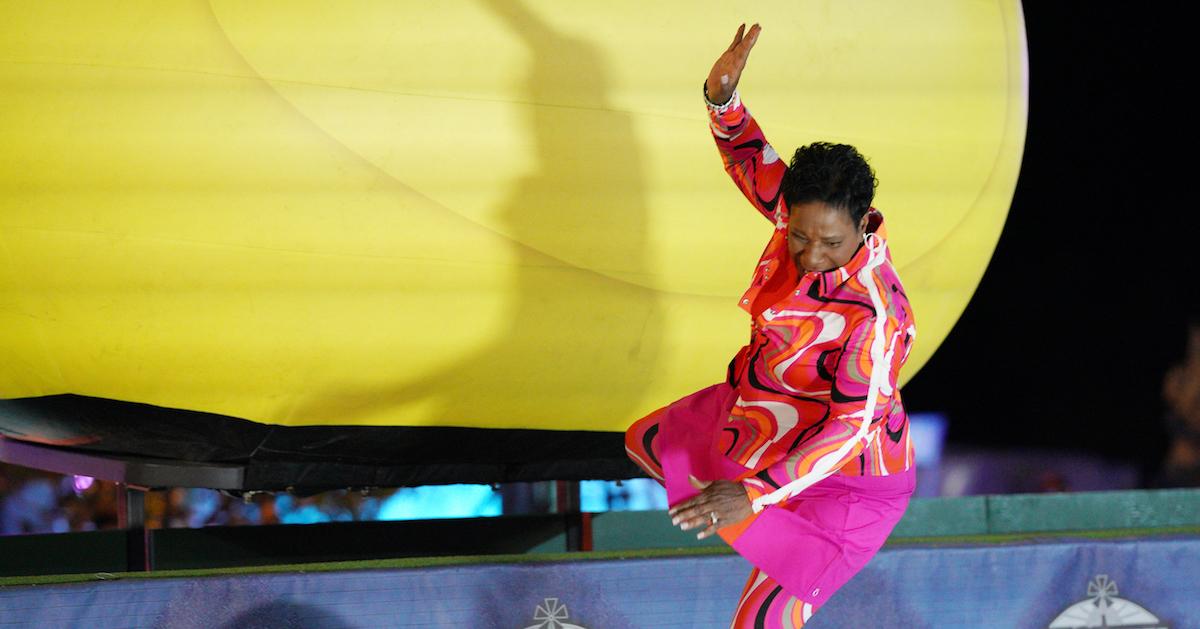 But Dening also wanted to make sure that the competition didn't turn into a reboot of ABC's Wipeout. "Even though there's a chance to be knocked in the water or spun out of control or face some sort of obstacle on the hole, there still needs to be an element of skill on the golfing in order to win," he said.
"It's almost like baking a cake with children," he revealed. "You're making this wonderful thing, and at the heart of it, there's this beautiful, tasty cake that's delicious. But on the outside, we've got sprinkles and chocolate chips… We give our producers the opportunity to make things fun, tasty, and as ridiculous as they possibly can."
New episodes of Holey Moley air Thursdays at 9 p.m. ET on ABC.