Where Was Apple TV Plus's Limited Series 'The Shrink Next Door' Filmed? It Wasn't Shot Where You'd Think
Based on the podcast of the same name, Apple TV Plus's upcoming eight-episode limited series 'The Shrink Next Door' is quite the ride. So, where was it filmed?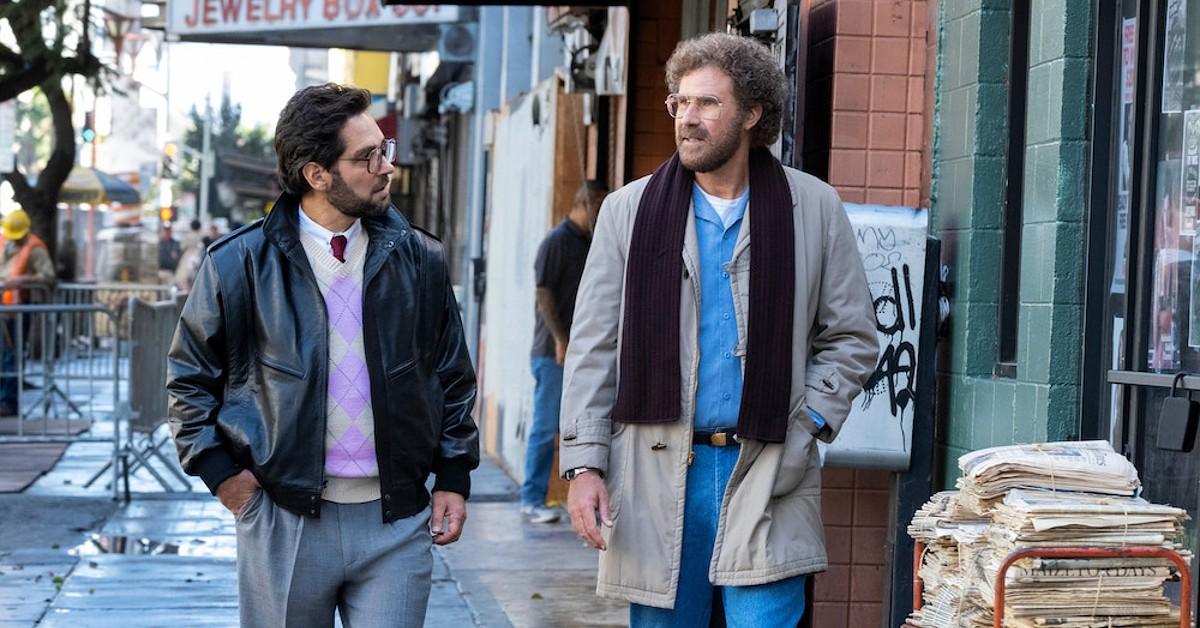 Apple TV Plus's upcoming eight-episode limited series The Shrink Next Door is based on the bonkers true story told in the popular 2019 to 2021 Wondery podcast of the same name. Will Ferrell plays Martin "Marty" Markowitz, a business owner with an overabundance of social anxiety and a scarce amount of self-confidence. When his assertive sister, Phyllis — exquisitely played by Kathryn Hahn — suggests he sees a therapist, things spiral out of control.
Article continues below advertisement
"You're a grown man shmushed against the wall, hiding behind a wall of curtains in your own office," Phyllis tells Marty in Episode 1. "You need help, Marty."
Paul Rudd plays the cunning, charming, and utterly manipulative psychiatrist Dr. Isaac "Ike" Herschkopf, who takes brutal control over every aspect of meek Marty's life for almost three full decades starting in the early 1980s.
It's an unhinged wild ride that will ultimately leave viewers equally angry and shocked at the events that took place before their eyes.
Aside from the plot's absurdity, the series features a profusion of Jewish New York charisma and chutzpah, the main characters mostly bouncing between New York City and the Hamptons. But was the show actually filmed there?
Article continues below advertisement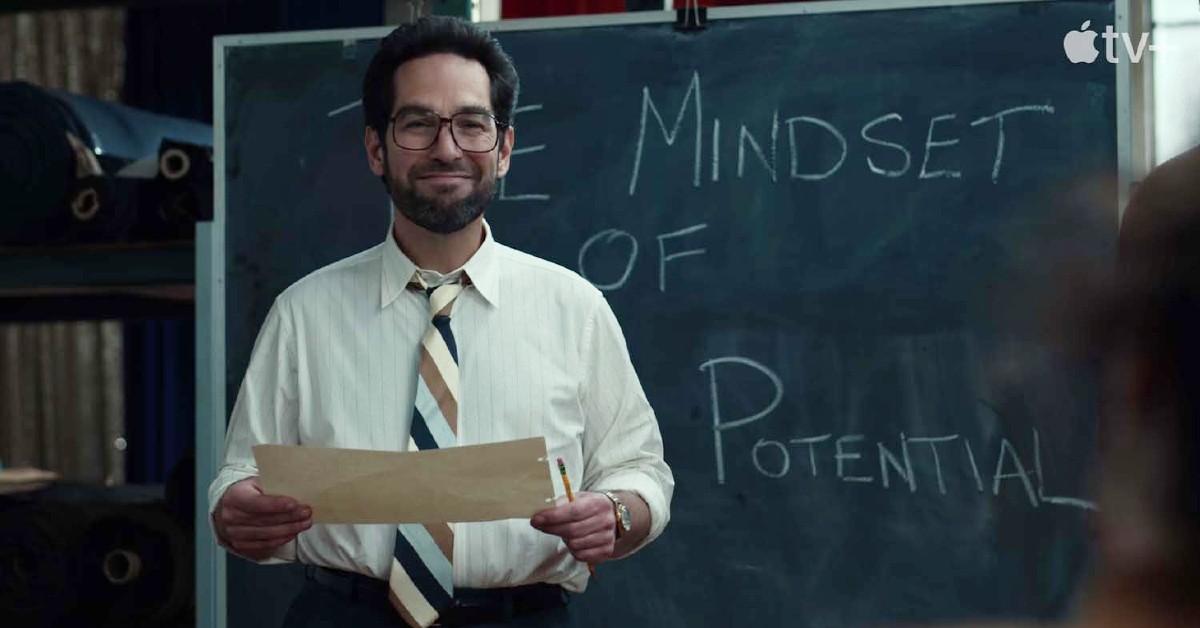 Where was 'The Shrink Next Door' filmed?
From director Michael Showalter, The Shrink Next Door is almost entirely set in New York. Marty is the CEO of his late father's theatrical fabric company, Associated Fabrics Corporation, which is located in Manhattan, while Dr. Ike's office, too, resides there. After his parents passed away, Marty also inherited their jaw-dropping Hamptons summerhouse, which becomes a central point of chaos in the series.
Article continues below advertisement
But since many of the show's scenes neither feature wide landscapes nor directly point to famous New York landmarks or buildings, it wasn't entirely necessary to film there. According to The Cinemaholic, however, the creators originally intended to film in New York, but setbacks, including the dreaded COVID-19 pandemic, caused a change of plans. The Shrink Next Door was then filmed in California.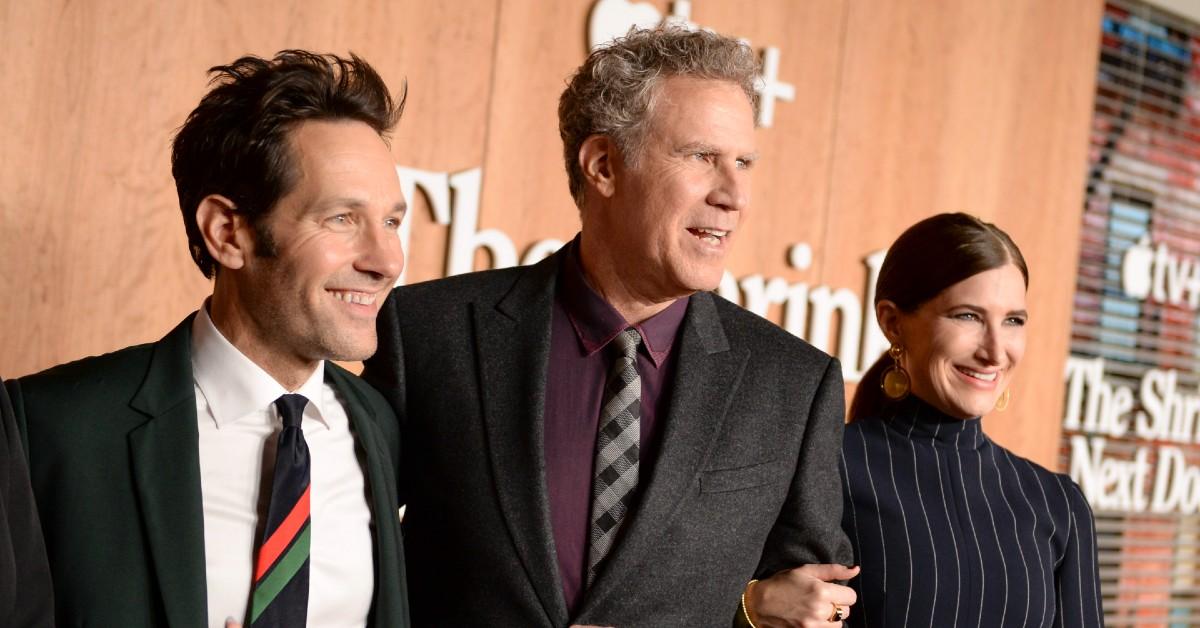 Article continues below advertisement
More specifically, The Shrink Next Door filmed most scenes in Los Angeles. Apparently, some scenes, including one that takes place in a Broadway theater, had to be rewritten and adjusted to fit the series's unanticipated West Coast filming location. Aside from the use of movie sets, The Cinemaholic, too, mentioned that residential properties were employed for sequences featuring a cringe-inducing bar mitzvah and the substantial amount of scenes set in the stunning Hamptons house.
Filming for The Shrink Next Door began in November 2020 and ended in March 2021.
After listening to the Wondery podcast, hosted by Bloomberg columnist Joe Nocera, both Will Ferrell and Paul Rudd were mesmerized by the insane story. "The story was so bananas, and the characters seemed like really interesting characters to get to play," Paul told USA Today.
"It's hilarious at times, and it's truly heartbreaking other times," Will Ferrell chimed in. "It was just too good to pass up." Those two just have the most effortless, unreal chemistry.
The first three episodes of The Shrink Next Door premiere Friday, Nov. 12, 2021, at 12 a.m. EST on Apple TV Plus.