The Snow Owls in Season 4 of 'The Masked Singer' Are This Country Couple (SPOILERS)
Update: Fans did not see this reveal coming! On Nov. 11, it was revealed that country singer Clint Black and his wife actress / singer Lisa Hartman Black were the voices behind the Snow Owls on The Masked Singer Season 4. Keep reading to see who fans initially predicted.
All anyone can talk about on Season 4 of Fox's The Masked Singer are the crown-adorned snow owls (yes, plural), who have the honor of being the U.S. competition's first-ever duet costume.
Article continues below advertisement
Fans are buzzing over which celebrities could possibly make up the pairing, with many only knowing that the contestants are a male-female duo based on their first performance and the few clues collected so far.
However, it's no surprise that viewers are already coming through with a few solid guesses!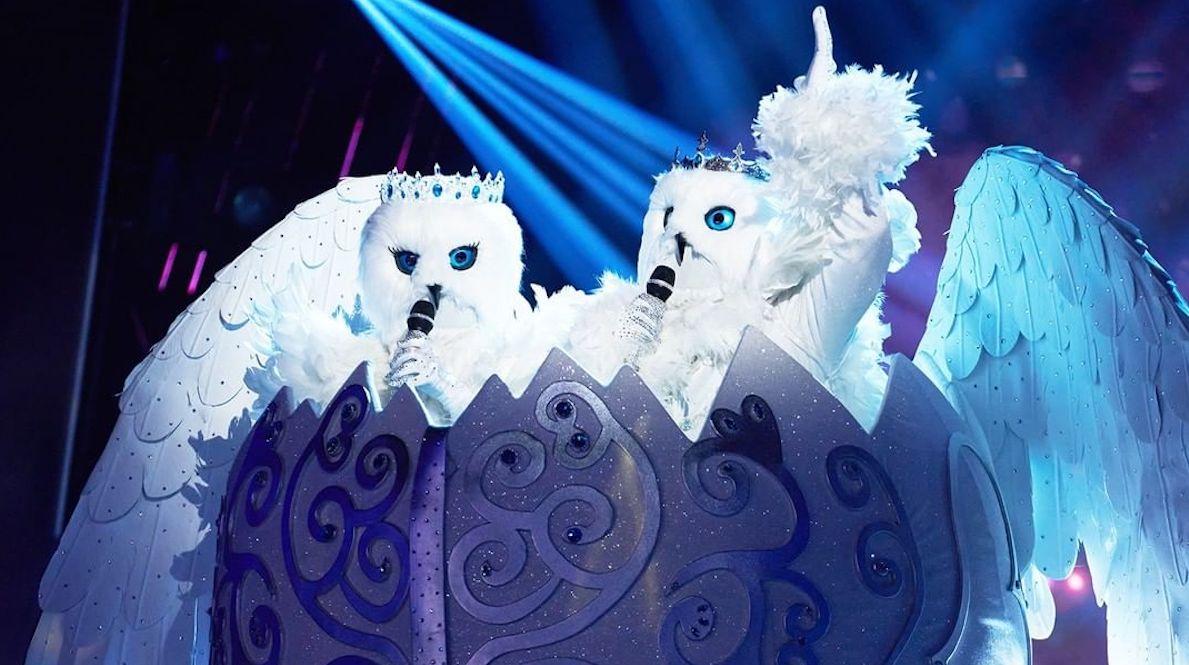 Article continues below advertisement
Who are the Snow Owls on 'The Masked Singer'? Here are the clues:
Initially, Mrs. Owl (as viewers dubbed her) provided just one hint: "You can try and figure out who we are, but as for who is more talented, it's a tie."
Following the first episode, even more clues surfaced including the reference to a family reunion, a red rose, and "magnolia."
Hmm. The Snow Owls sang the A Great Big World's "Say Something" and left the audience and judges stunned. So, who is under the Snow Owls costumes?
Article continues below advertisement
Fans' guesses range from Derek and Julianne Hough to the Osmonds.
Since we know there is a "family" connection, fans are convinced it's a sibling duo or a married couple.
Derek and Julianne Hough: Now, we have to agree. It makes sense that the Hough siblings would appear on the show since they both grew up dancing and singing — and Julianne even starred in the movie musical Rock of Ages.
Plus, as one fan pointed out on Twitter, "I think it's Derek and Julianne Hough!! And they purposely stayed in an egg cause you would be able to tell they were dancers if not."
Article continues below advertisement
Donny and Marie Osmond: Sure, Donny already competed on Season 1 of The Masked Singer as the Peacock, but what's to say he didn't return to reunite with his sister on the stage?
"I'm thinking the Snow Owls are Donny and Marie Osmond... Marie Osmond is on The Talk. Well not right now she's not...," one viewer tweeted, noting how Marie had more free time now that she left the CBS talk show.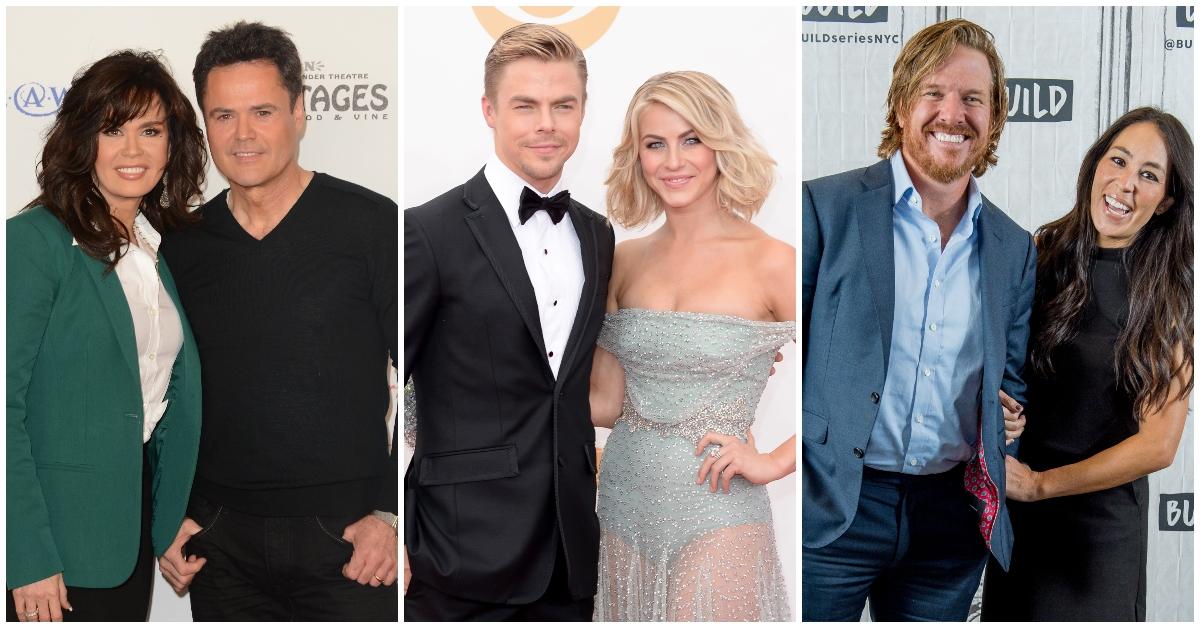 Article continues below advertisement
Chip and Joanna Gaines: One subset of the internet is confident that Fixer Upper's Chip and Joanna Gaines are under the masks after getting "southern vibes" from the owls, but the parents of five are currently launching their own TV network so we think that would be a long shot.
Tim McGraw and Faith Hill, Kristen Bell and Dax Shepard, and Trisha Yearwood and Garth Brooks have also been named as unlikely contestants. One redditor even suggested Prince Harry and Meghan Markle because the Snow Owls are "wearing a king and a queen crown."
Now, that might be a stretch... but we'll be keeping our fingers crossed for a royal appearance.
New episodes of The Masked Singer air Wednesdays at 8 p.m. ET on Fox.