What's up With the Rumors That Jay Cutler Is Dating Tomi Lahren?
Jay Cutler just got out of a 10-year relationship, and he's likely going to start dating soon. Who is Jay Cutler dating, and why is Tomi Lahren connected?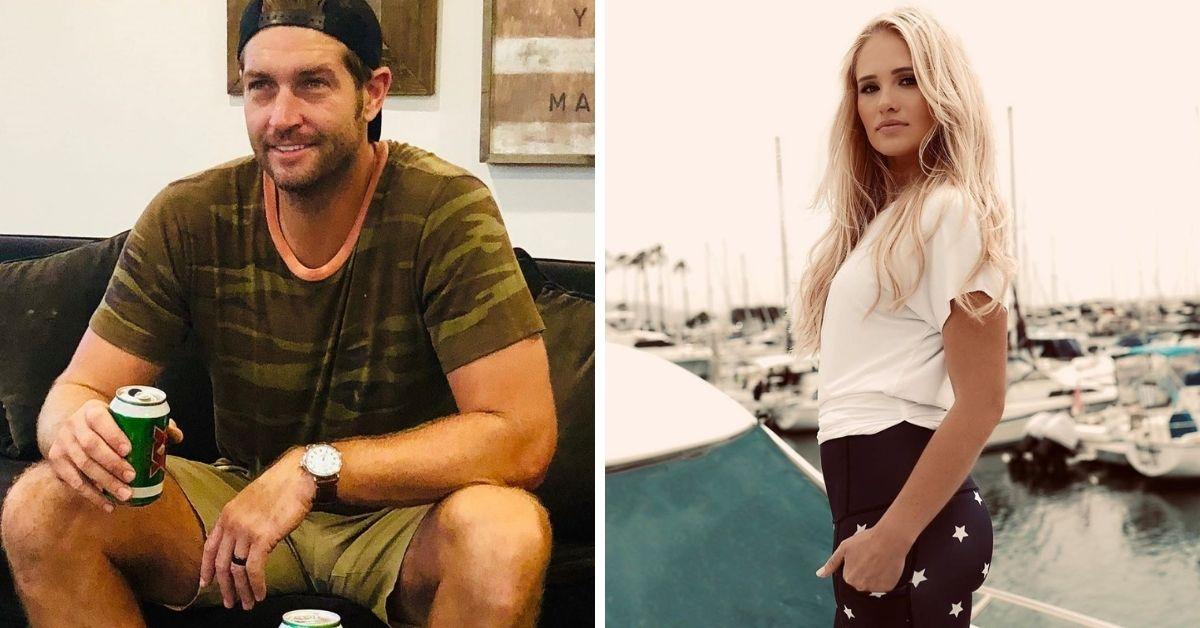 It's been a big year for ex-Bears quarterback Jay Cutler in terms of his personal life. After seven years of marriage and 10 years together as a couple, Jay Cutler and his wife, Kristin Cavallari, announced they were separating. The two have three children together, and after filming three seasons of a reality show following their life — Very Cavallari — they announced they were getting divorced.
Article continues below advertisement
Chances are pretty high that, at some point, they'll both be dating again, and that day may have already come for Jay. Who is Jay Cutler dating that caused such a Twitter reaction?
Rumors started that had people asking, 'Wait, who is Jay Cutler dating?!'
Kristin and Jay haven't technically finalized their divorce yet as they're still working out several details, including custody of their three children: Camden Jack Cutler, 7; Jaxon Wyatt Cutler, 5; and Saylor James Cutler, 4.
Article continues below advertisement
However, people on the internet seem convinced Jay has moved on to another relationship already. No, we're not talking about his rumored cheating with Kristin's now-ex friend and celeb stylist Kelly Henderson, which has largely been put to bed or ignored.
The latest rumor circling Jay Cutler is that he is dating American conservative political commentator Tomi Lahren. Neither have spoken about this publicly, but it's all over Twitter with people commenting on the rumor and other outlets reporting it as fact.
Article continues below advertisement
So, where did the rumor that Jay Cutler is dating Tomi Lahren come from?
At the end of August, a tweet alleged that Jay Cutler and Tomi Lahren were spotted hanging out in Nashville, Tenn., where Jay lives. It seems that the rumor that they were hanging out together came after eagle-eyed fans spotted that Tomi had popped up in the comments of Jay's Instagram page.
Article continues below advertisement
A week earlier, on Aug. 21, Jay posted a video to his social platform saying that he had spent two weeks watching Paramount Network's series Yellowstone and "at the end of it, the only logical thing I could do was … " he said before showing off some baby cows it seemed like he had brought home.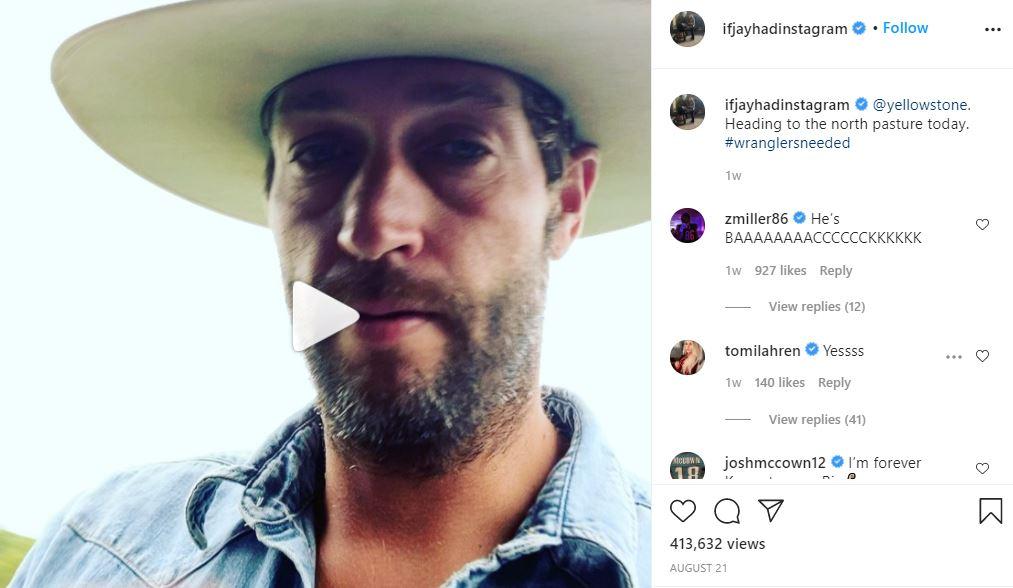 Article continues below advertisement
On this video posted, Tomi left a comment from her official Instagram account. All she wrote was, "Yessss," but it caught a lot of attention. On her small comment, over 40 comments replied to it discussing their rumored relationship.
There were lots of people commenting that the two would be a good matching, and others who appeared to be very much against it.
E! News was contacted by two sources in regards to the rumors. One source claims that Tomi and Jay were seen at Winners Bar in Nashville, alongside friends, where they took tequila shots and ultimately left the bar together. However, the second source says that they are "just friends."
Article continues below advertisement
The rumor of these two dating hit Twitter and people sounded off there as well.
Jay Cutler started trending on Twitter as a result of the rumors on Sept. 3 with people sounding off on both sides, some for their rumored relationship, and others against it.
Article continues below advertisement
"Tomi Lahren claims to be against lazy bums sitting on their a--es not contributing to society but I just found out she's dating Jay Cutler so," one said.
Article continues below advertisement
Neither Jay nor Tomi have addressed the rumors and, honestly, so far, there doesn't seem like a lot of evidence to support their rumored relationship. Neither have posted any photos together and, if they are indeed hanging out in Nashville together, it seems that no one has documented it yet.
According to Big Cat (aka Dan Katz) from Barstool Sports, this rumor is just that — and it's not true.
He tweeted, "Per my high level sources. Jay Cutler is currently not dating anyone. Carry on with your day."