Who Is the Swan on 'the Masked Singer'? (SPOILERS)
The Swan on 'The Masked Singer' has drawn plenty of attention, likely because her costume is so gorgeous. But just who is behind that swan costume?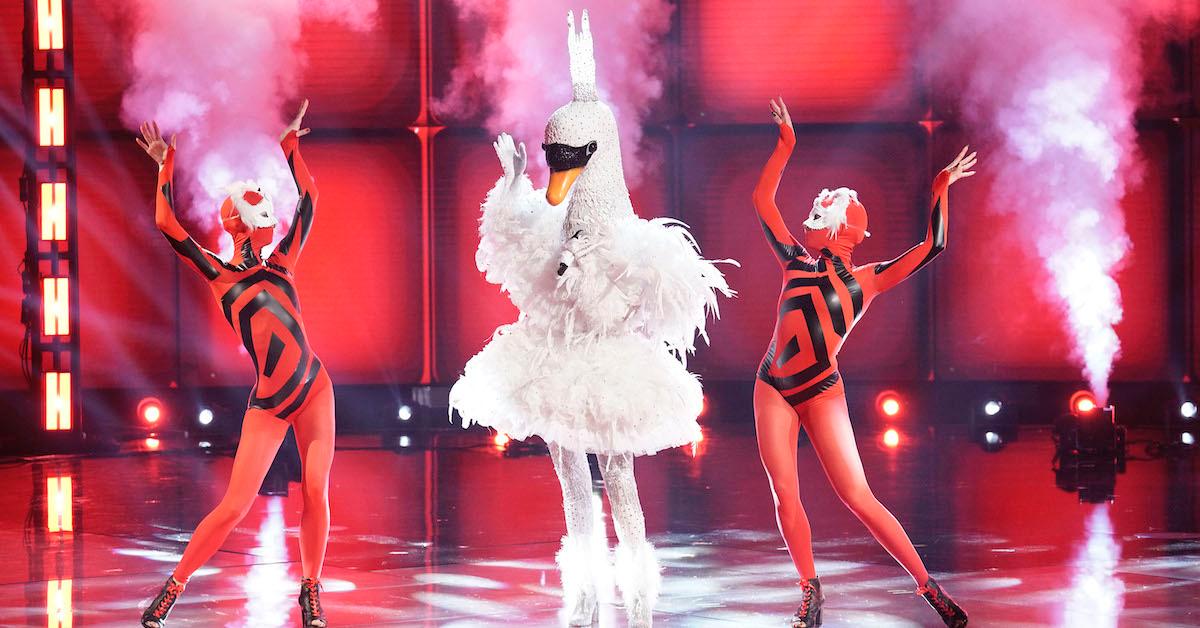 Update: Looks like many fans were on the right track! On March 18, it was revealed that Bella Thorne was the voice behind the Swan on The Masked Singer Season 3. Keep reading to see who fans initially predicted.
Season 3 of The Masked Singer has offered fans a total of 18 creative and beautiful costumes. And although viewers ultimately hope their favorites make it to the end of the singing competition, everyone knows most of the fun lies within trying to figure out what celebrity is behind each mask. So who is the Swan? The guesses are all over the place at this point.
Article continues below advertisement
The Masked Singer is simple in its setup — which is probably why it's so wildly addicting. Mystery singers wearing masks and costumes sing their hearts out on-stage. Audience members then vote and the contestants are whittled down, one by one — with their identities revealed as each contestant is eliminated. Along the way, the judges, audience members, and folks at home try to figure out, with the help of clue packages, what celebrity is behind each mask.
You might be convinced you recognize the voice or have figured out the meaning behind the clues — only to be completely floored when the mask finally comes off. Let's take a look at a few of the theories surrounding who the Swan might be.
Article continues below advertisement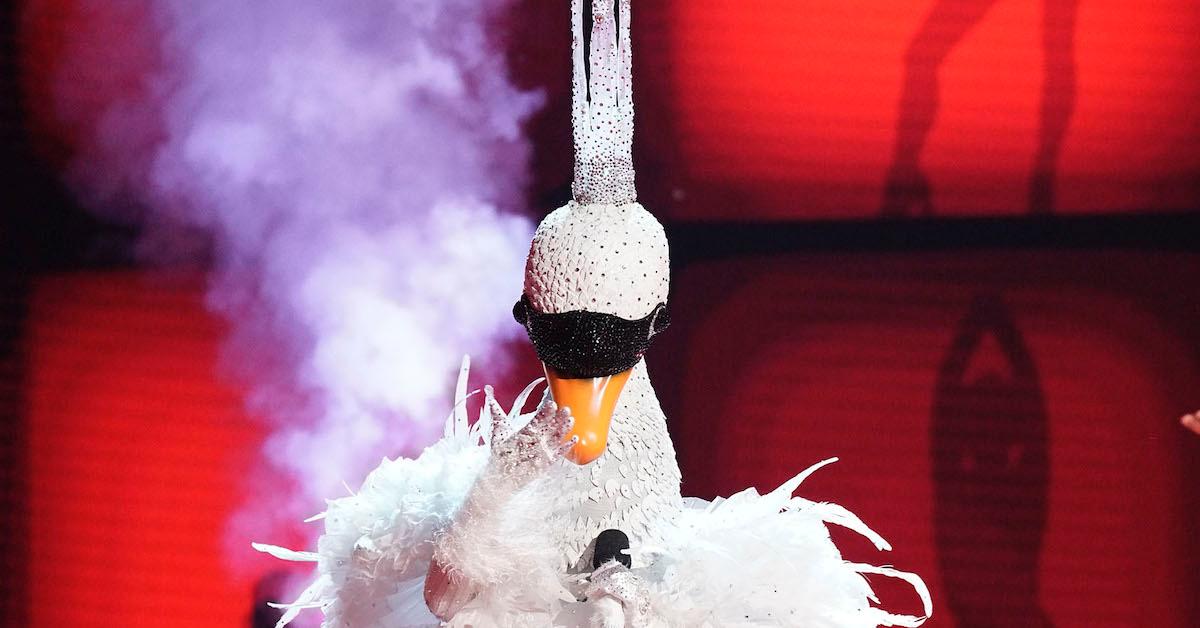 Some people think the Swan could be Cyndi Lauper.
Based on the photos and video that have been released for Group C so far, the consensus among fans is that the Swan is female. Once she performed on March 11, belting out Peggy Lee's "Fever", the assumption was confirmed. Taking it a step further, some people think that female could by Cyndi Lauper — all because of a "clue" posted on Jan. 23.
Article continues below advertisement
"I just swan-a party," an Instagram post featuring the Swan read. Fans translated this to Cyndi's popular song, "Girls Just Want to Have Fun." Get it? Girls just swan-a have fun. OK, maybe it's a bit of a stretch. This theory is likely not viable anymore because Cyndi has a pretty distinctive voice and it definitely didn't sound like her singing "Fever" unless she intentional changed her voice (a lot) to throw us off.
Article continues below advertisement
Reddit thinks the Swan is Jessica Simpson.
Over on the Masked Singer subreddit, one person theorized that the Swan just might be Jessica Simpson. And you know what, we can kind of see it.
"It looks like Jessica Simpson's short little legs. She's been talking about a drinking and drug problem she recently overcame, so I can see her choosing a swan costume," the person explained. "And now that's she's had her children and got her self sober, I could see her doing this to get back into the business."
Article continues below advertisement
Still others think the Swan might be Bjork.
Remember that time Bjork wore a swan dress on the red carpet ahead of the 2001 Oscars — and then went on to "lay" six ostrich eggs for all to see? Yeah, well that's exactly why The Masked Singer fans think she could be the celebrity behind the Swan costume. And we suppose we shouldn't completely rule out the possibility.
Article continues below advertisement
If you remember, Ken Jeong was convinced the Flower was Bjork back in Season 2 — except she turned out to be Patti LaBelle. We wonder if Ken will even entertain the possibility of a different contestant being Bjork after that miss?
Article continues below advertisement
Since she performed, the most popular theory is Bella Thorne.
After the Swan had her debut performance singing "Fever", the most popular theory is Bella Thorne. Some noted that some of the clues that debuted in the episode tied to other possible celebrities, like the fact that it's a swan and vampire teeth are shown which could point to Kristen Stewart since it ties back to her character in Twilight. But, honestly, no one hates Twilight as much as Kristen Stewart (except maybe Robert Pattinson) so we're not sure we buy this theory.
Article continues below advertisement
However others noted that it could be a Twilight reference without referencing Kristen Stewart. After all, Kristen's name in the movie was Bella Swan, so perhaps that ties into it being Bella Thorne. Other clues seemed to feed into the theory of it being Bella more. For one thing, the clue package kicked off with the Swan dancing and Bella started her career on Disney's Shake It Up, in which she played a dancer.
Then there was the balloon with the heart outline, similar to the tattoo that Bella has. The vampire fangs could also tie into Bella's Filthy Fangs record label. The Swan also talks about overcoming obstacles and learning to fly despite being weighed down. Bella has been outspoken about facing trauma throughout her childhood, but she's faced a lot throughout her time in the public eye as well. She's considered a rather controversial figure and, no matter what she does, she always seems to cause a stir.
Do any of these fan theories about the Swan seem likely to you? Who do you think the Swan is? Be sure to catch The Masked Singer at 8 p.m. (ET) Tuesdays and Wednesdays on Fox.