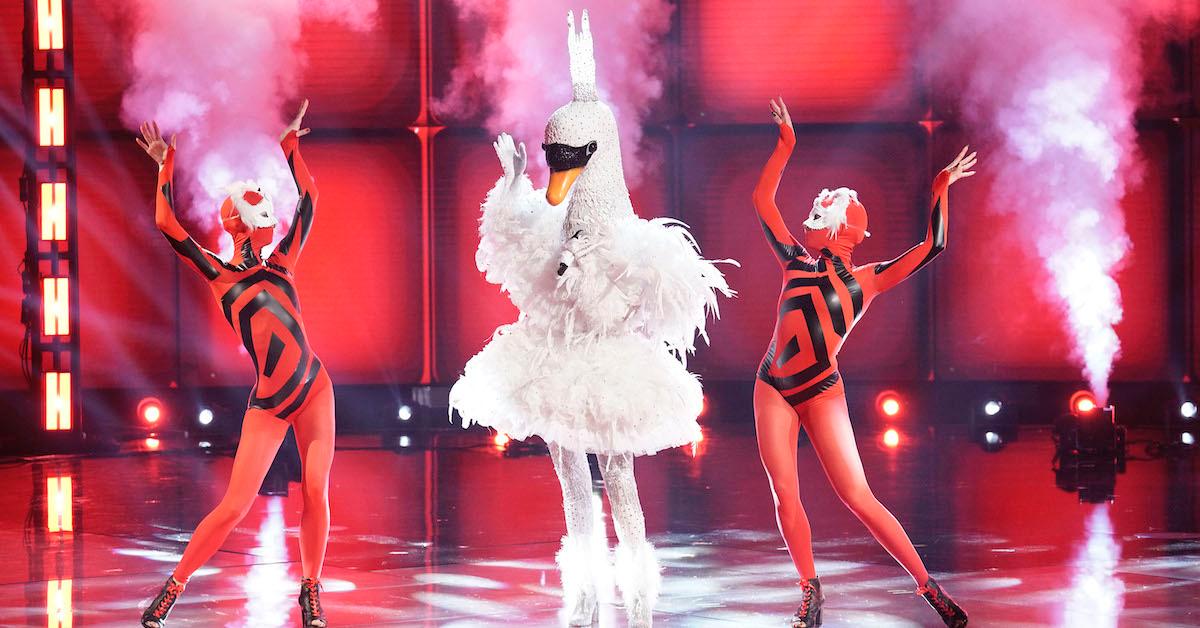 Who Is the Swan on 'the Masked Singer'? (SPOILERS)
Update: Looks like many fans were on the right track! On March 18, it was revealed that Bella Thorne was the voice behind the Swan on The Masked Singer Season 3. Keep reading to see who fans initially predicted.
Season 3 of The Masked Singer has offered fans a total of 18 creative and beautiful costumes. And although viewers ultimately hope their favorites make it to the end of the singing competition, everyone knows most of the fun lies within trying to figure out what celebrity is behind each mask. So who is the Swan? The guesses are all over the place at this point.
Article continues below advertisement
The Masked Singer is simple in its setup — which is probably why it's so wildly addicting. Mystery singers wearing masks and costumes sing their hearts out on-stage. Audience members then vote and the contestants are whittled down, one by one — with their identities revealed as each contestant is eliminated. Along the way, the judges, audience members, and folks at home try to figure out, with the help of clue packages, what celebrity is behind each mask.
You might be convinced you recognize the voice or have figured out the meaning behind the clues — only to be completely floored when the mask finally comes off. Let's take a look at a few of the theories surrounding who the Swan might be.
Article continues below advertisement