Is Kiko Packing His Knives and Leaving 'Below Deck Med'?
Who replaces Chef Kiko on 'Below Deck Med'? Here's why the Brazilian chef decides he has enough. Keep reading for all the details!
Warning: This article contains massive spoilers for Season 5 of Below Deck Med. Proceed with caution.

We probably don't have to tell you that Below Deck Med is the best reality TV show in existence, or that this season aboard The Wellington is truly the most riveting we've ever seen.
Article continues below advertisement
Aside from the fact that Bugsy has stepped in as second stew following Lara's exit, there are so many more shake-ups on the way.
Fans are beginning to fear that Hindrigo "Kiko" Lorran, the most charismatic chef we've ever seen on the franchise, is going to leave before the season ends. Who will be his replacement?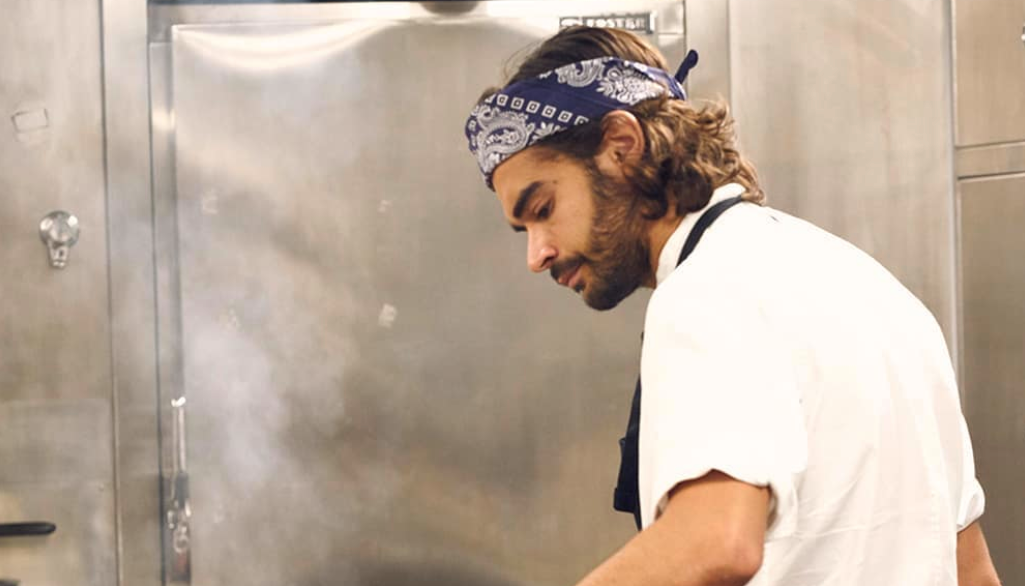 Article continues below advertisement
Is Kiko leaving 'Below Deck Med'?
While among fans, Kiko is definitely the friendliest chef to ever grace the galley, Captain Sandy is starting to lose her patience.
After a marvelous first couple of charters, Kiko began to display less-than-ideal time management skills and a lot of difficulty when it comes to cooking for guests with dietary restrictions, as evidenced by the vegan charter who left the yacht pretty much dissatisfied.
But things came to a head when Kiko was tasked with preparing a Vegas-themed dinner, and ended up serving fried foods reminiscent of a child's birthday party spread.
After Captain Sandy scolded the Brazilian chef for his unprofessional menu, he urged her to let him go, and agreed to finish up the charter. But it looks like his dejection gets the best of him.
Article continues below advertisement
"I can't cook, I just can't do it," he says. "It's just because if I stay, I'm gonna get crazy," he says adding that he feels "like a loser, 'cause I don't like to fail."
"I like everything perfect," he says. "But I don't want to even serve anybody anymore. I just want to leave."
Article continues below advertisement
Who will replace Chef Kiko?
Fans think that Malia's boyfriend, who happens to be a chef, will take over for Chef Kiko after he quits the boat. This could be a convenient replacement, given he was already set to visit Malia, and was probably either close to arriving or already on his way. And super sleuths are pointing to a photo that was taken down of Aesha on board, after Hannah leaves.
You'll notice that behind Malia and Aesha is a man in a chef's coat, and fans are taking this to mean that Malia's significant other is going to be stepping in as chef for the duration of the season.
If Captain Sandy had it her way, she reveals to Entertainment Tonight that she would handpick someone from a different Bravo show: Top Chef.
Article continues below advertisement
"Let's get a winner, let's see how they do on a yacht," she said. "On a yacht, it's so hard and you're in different countries, different nationalities; you gotta deal with provisions, you gotta deal with all the fresh fish, the local markets, so I'd like to see a Top Chef chef on our boat."
As super-fans of both Bravo series, we want to note that while it would be absolutely incredible to see a Top Chef on Below Deck Med, the inverse has already happened! Captain Sandy and Lee made a guest appearance on Season 16 of Top Chef and watched as the contestants tried to prepare an impressive meal in a houseboat. We want more crossovers!
See what happens to Kiko when Below Deck Med airs Mondays at 9 p.m. on Bravo.