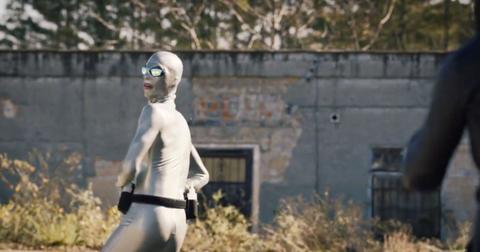 Lube Man's Identity Is Finally Revealed in HBO's 'Watchmen' ... Sort Of
By Gabrielle Bernardini

Updated
[Warning: Major spoilers ahead]
The season finale of the HBO's Watchmen ended with a shocking cliffhanger. Fans (including us) watched with mouths agape as Angela Abar (Regina King) ate an egg, which apparently contained her now-dead husband Doctor Manhattan's (Yahya Abdul-Mateen II) godly powers. 
After consuming the egg, she stands by the edge of her family's swimming pool and takes a step ... end scene. Seriously, HBO? Unfortunately, fans are left wondering if Angela has now gained supernatural abilities (or sank to the bottom of the pool) and has become the new Doctor Manhattan. 
"The only thing that's official is the show itself," writer-producer Damon Lindelof explained to Entertainment Weekly about the show's surprising cliffhanger.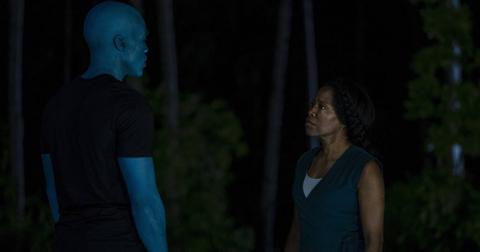 He continued, "If we wanted to put a definitive answer to that question on the screen, we would have. We ended the show the way that we wanted to. But I would say that if you look back at the breadth of the season, I think what our intention was is obvious. We're not trying to be cutesy about it. It just felt the ending that we went with was meant to be more cinematic than ambiguous. 
Adding: "It doesn't feel ambiguous to me, but I'm the least qualified human on the planet to talk about ending ambiguity." While viewers were left wondering what this means for the future of the series, another major question fans couldn't help but ask at the conclusion of Season 1 of Watchmen: Who was Lube Man?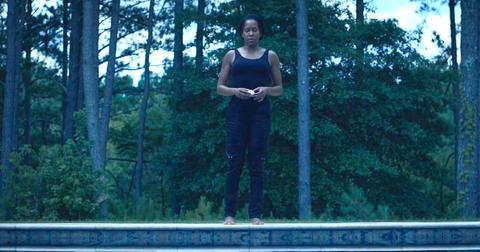 Who was Lube Man in HBO's Watchmen series? 
In Episode 4, audiences were introduced to a masked vigilante who was dressed in a silver latex suit. Covered in a sort of oil-based product, the individual, now known as "Lube Man," escaped into the sewers after being chased by Sister Night. 
While fans continued to question the identity of the masked individual, the HBO series offered no answer to the question.
"I will not give you a definitive answer to your question, but I will say all the clues are there to reach the obvious conclusion," Damon told EW.   
Instead, the series' digital memo board, Peteypedia, written under the guise of the Watchmen character FBI Agent Dale Petey (Dustin Ingram) gave fans a major clue as to the identity of Lube Man following the Season 1 finale. The final entry was not written by Petey, but instead Deputy Director Farragut (David Andrews).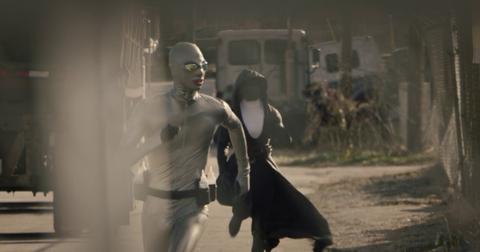 It was announced that Petey had been fired from the FBI and in his office "a jug of what appears to be some kind of canola oil" was found. The former agent has also been reported missing and "is at risk for vigilante behavior." Overall, it's pretty safe to say from the final Peteypedia memo and the clues that Agent Dale Petey is Lube Man.
While Season 2 has not officially been greenlit by the network, Watchmen fans are hoping the comic book series continues.