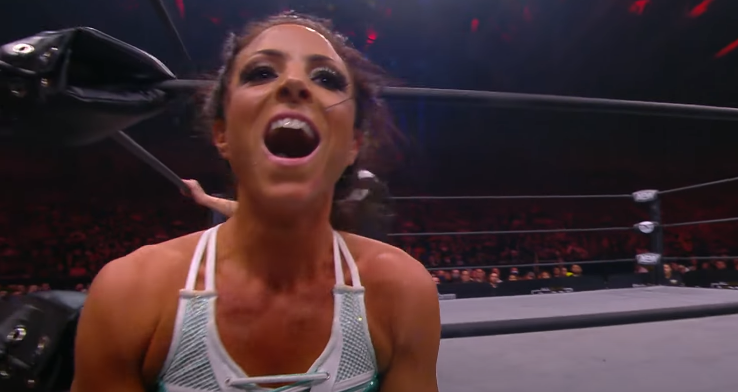 Is the NHL Really to Blame for AEW Moving From TNT to TBS?
Live professional wrestling shows blend in-ring action with highly dramatized plots/storylines. It becomes addictive, and the fact these shows are pretty much running year-round means that viewers at home like to settle into a routine of watching this specific brand of action on a familiar network week-in, week-out. This is why so many AEW fans want to know: Why is it moving to TBS?
Article continues below advertisement
Why is AEW moving to TBS?
AEW held its first-ever Dynamite show on Jan. 1, 2019. The promotion debuted on TNT, which has become the official home of Tony Khan's league of ever-growing talent.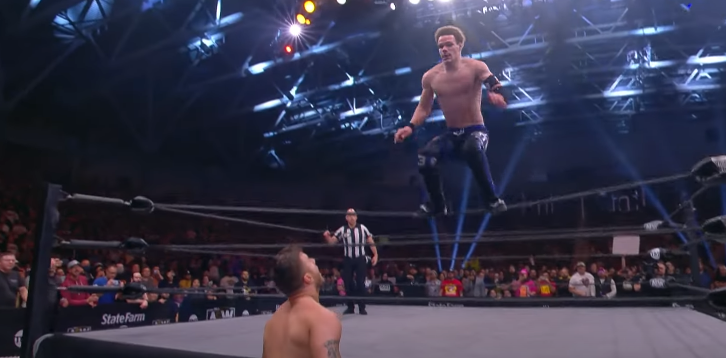 Article continues below advertisement
AEW garnered so much success and fanfare that TNT debuted a second weekly show: Rampage, and both programs have steadily brought in ratings for the network.
So why did AEW decide to up and leave for TBS? NHL broadcasting season is part of the reason, but according to TNT, TBS, and truTV General Manager Brett Weitz, that isn't the whole story.
In an interview with The Wrap, Brett said, "Sure, NHL had something to do with it. The NBA had something to do with it. The new college schedule, with a ton of preemptions. And so we look to where we believe the consumer is going to be and where wrestling fans are going to be.
"We want to give them the most opportunity to consume as many shows as possible. We felt TBS had an opportunity, really, to be the network and the best platform for expansion."
Article continues below advertisement
So by moving AEW programming to TBS, Weitz expects to kill two birds with one stone. TNT will get to remain a familiar network for a variety of professional sports games, and TBS is expected to get a necessary ratings boost to bring more eyes to the channel, since AEW has demonstrated it can consistently pull in high viewership.
Article continues below advertisement
Brett continued, "We obviously make these decisions with a lot of data and gut behind them. The brand of TBS is we're always here for a good time. That is exactly what AEW is and AEW Dynamite, and so, when we look at the concentric circles of TBS and TNT, our TBS viewer is a heavy drama viewer, believe it or not. So, we know that those fans will migrate over, and we also believe that wrestling fans find the content wherever it is, and we also think, more wrestling's better for everybody, honestly."
As for Brett's opinion of AEW, he's got nothing but great things to say about the productions the team puts on: "We have AEW, which continues to be such an overperformer; this challenger brand of a wrestling asset has now become one of the biggest shows in cable, which is incredible for us."
Article continues below advertisement
Here are some AEW 'Rampage' spoilers.
Sometimes, AEW shows are taped live and then aired later in the week, which is exactly what happened with Dec. 17, 2021's, Rampage show.
Those who attended the spectacle in person have divulged what fans can expect, according to Wrestling Headlines.
Article continues below advertisement
The outlet wrote that The Young Bucks, Bobby Fish, and Adam Cole were bested by Rocky Romero, Orange Cassidy, Trent, and Chuck Taylor. Cody Rhodes interrupted a promo cut by American Top Team's Dan Lambert, which prompted Ethan Page and Scorpio Sky to attack Rhodes. Dustin Rhodes then came in to help, but he was getting beat too until Sammy Guevara came in for some added assistance.
Penelope Ford got beaten by Tay Conti in a submission match, and Daniel Garcia, 2point0, and The Acclaimed went on to defeat Eddie Kingston, Santana, The Lucha Brothers, and Ortiz.