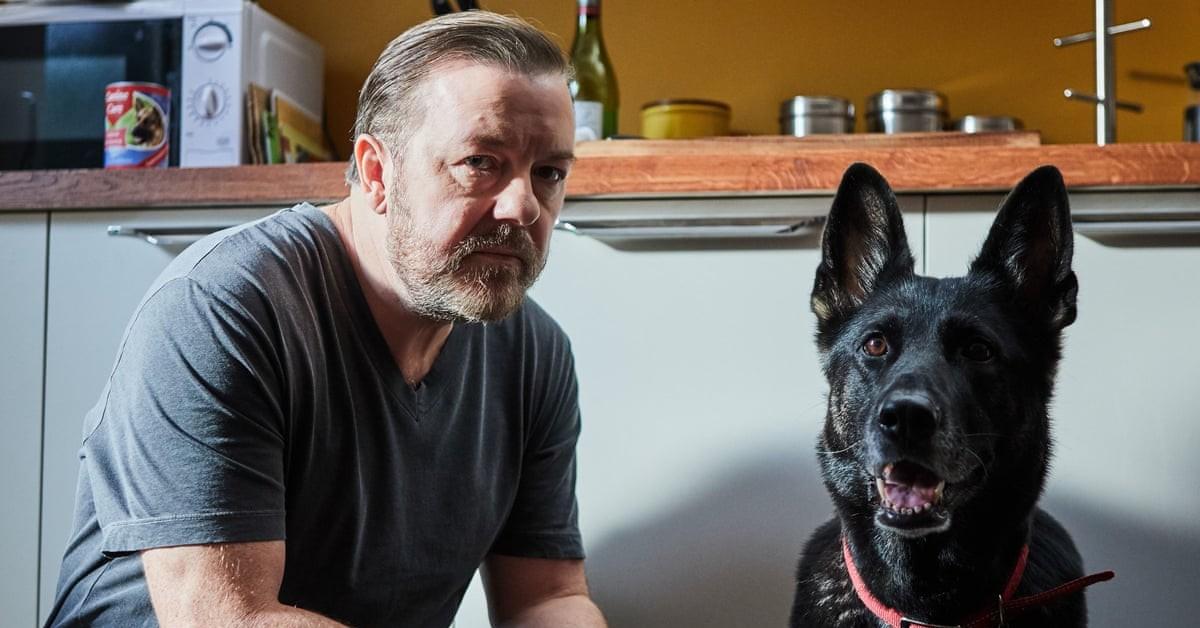 Why Is Netflix's Ricky Gervais-Led Comedy 'After Life' Ending After Three Seasons?
Whether you love him or hate him, polarizing British comedian and Golden Globe winner Ricky Gervais has brought his rigid sense of humor to the Netflix series After Life — which sees him as the creator, writer, and star — since its 2019 debut. The story follows Ricky Gervais' Tony, a newspaper writer who loses his wife, Lisa (Kerry Godliman), to breast cancer. After the tragedy of his wife's passing, Tony essentially gives up on life. In his eyes, there's no longer a point to existence.
Article continues below advertisement
The former "nice guy" turns into a permanent Scrooge, deciding he's going to go about life not caring about what he says or how he treats people. He calls it his new "superpower," one that begins to negatively affect those surrounding him. Though the concept is arguably wildly depressing, the dark comedy boasts a ton of heart.
After three seasons, the bleak comedy — which sees grief as its central theme — is closing its curtains for good. Considering the show has been watched by 100 million people around the globe, fans want to know, why is it ending?
Article continues below advertisement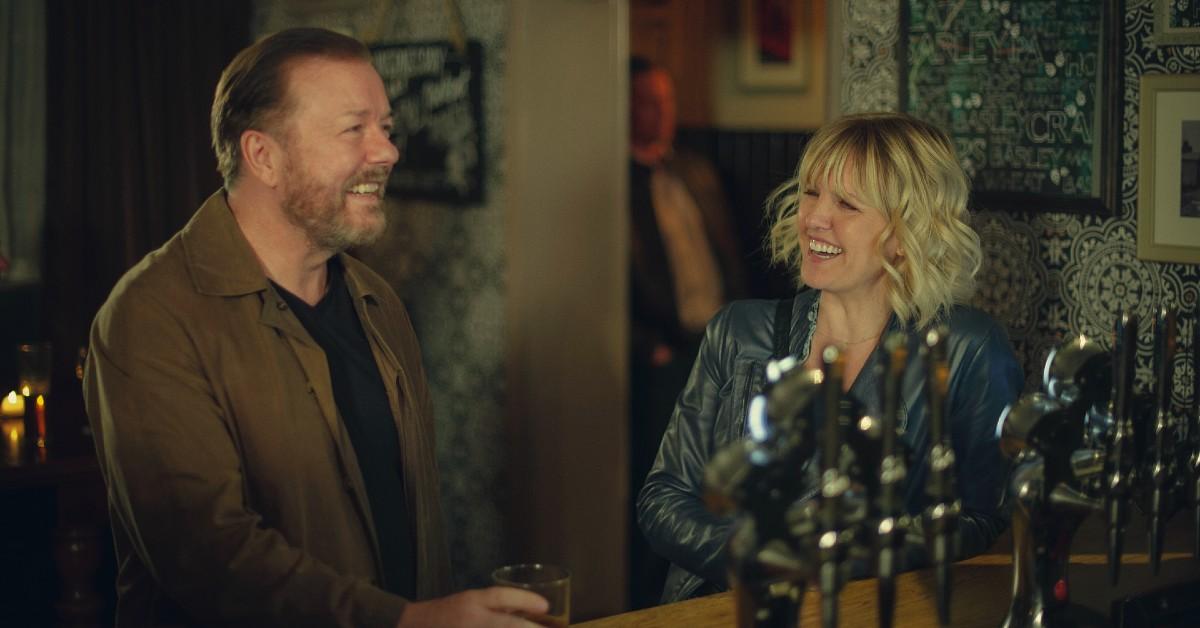 Why is Ricky Gervais' 'After Life' series ending after Season 3?
Season 3 of After Life released on Jan. 14, 2022, amassing six half-hour episodes. Of the several live-action comedies Ricky Gervais has created — including The Office (the original 2001 British version), Extras, and Derek — After Life is the first one to surpass two seasons.
Article continues below advertisement
Perhaps Ricky likes to solidify a story and move on (similar to how Phoebe Waller-Bridge stylizes her shows), though he does admit he wishes he gave After Life a fourth season. Why didn't he? Well, understandably, he was fearful the quality of the series would plummet.
Hey, it makes sense, we thoroughly believe Parks and Recreation should not have done a seventh season. We know, controversial.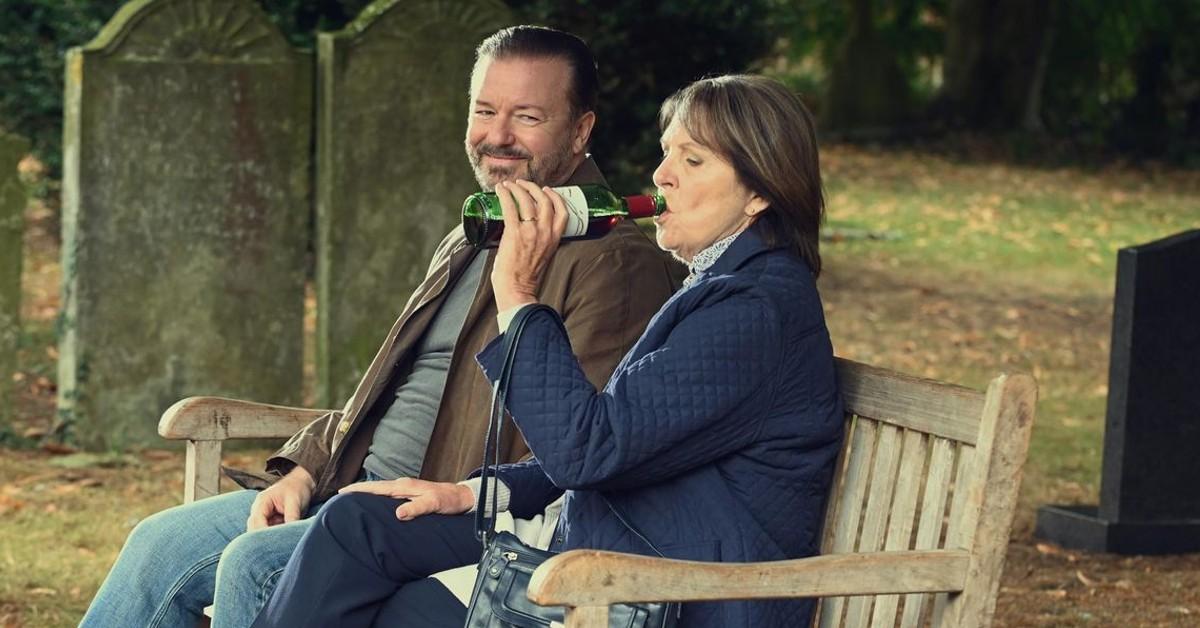 Article continues below advertisement
"It was a year of anxiety, thinking whether it would it go ahead. But we didn't drop a minute due to Covid. Honestly. Everyone tested all the time and no one tested positive. It didn't slow anything down. It was good," he told Deadline of the making of Season 3, which occurred during the pandemic.
He went on, discussing why After Life had creative room for a third season in comparison to his past shows.
Article continues below advertisement
"This one this one is slightly grander. It's got more of an elegance, it's got the pace of a drama more than a comedy, so you can explore more. The world is bigger; The Office is set in one place, Derek is set in one place," he said. "It's more like a Springfield, where there's 80 characters in The Simpsons that can have their own episodes," he stated. We really dig The Simpsons analogy.
Well, if you're a fan of the unapologetic comedy stylings of Ricky Gervais, he has a deal with Netflix that will see him create another series.
"I've got it down to three possible ideas and one is edging its way. You better make the right decision. Not only do you want it to be good, you want it to be fun. I don't want to do a series that's brilliant and wins all the awards, but that I didn't enjoy doing," he detailed. "I want every minute of the day to be fun."
All three seasons of After Life are currently streaming on Netflix.