Will [SPOILER] Come Back in 'Stranger Things' Season 5? A Petition Has Gained Momentum
Will Eddie come back in Season 5 of 'Stranger Things'? Fans are heartbroken about his untimely death, and want the Duffer brothers to take action.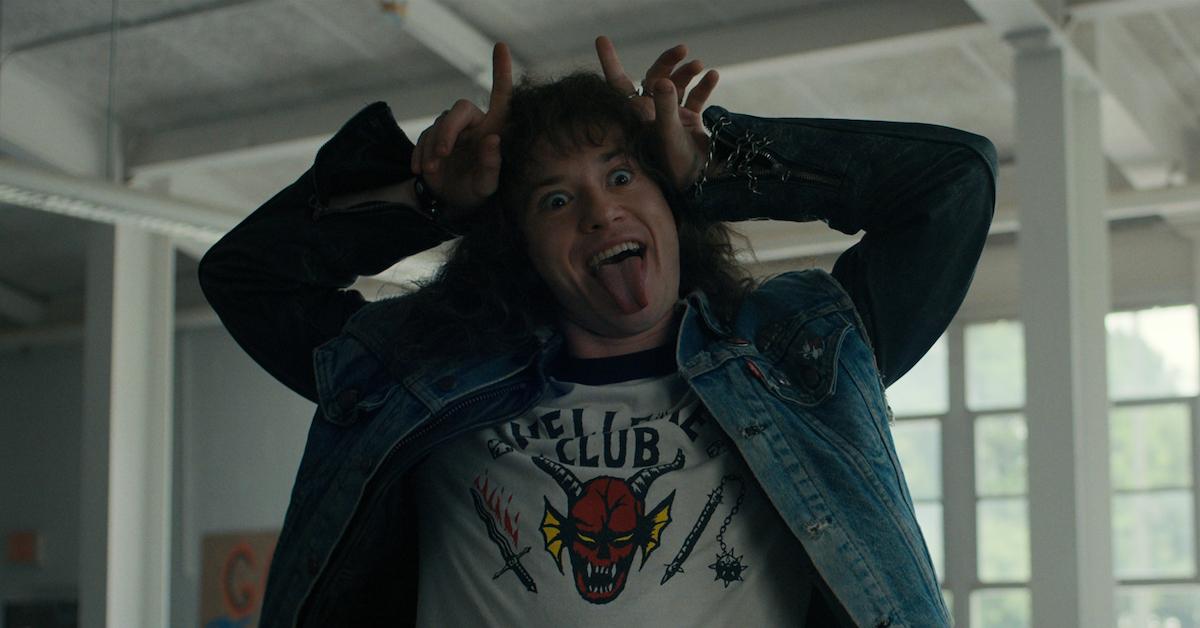 Spoiler alert: This article contains spoilers for Season 4, Vol. 2 of Stranger Things.
With another season of Stranger Things inevitably comes another round of horrific deaths — courtesy of terrifying creatures from the Upside Down. Season 4 of the popular Netflix horror/sci-fi/thriller series set in the '80s was no different. And unfortunately, the beloved Eddie Munson was among those casualties this time around.
But is there a possibility Eddie will come back in Season 5? Keep reading to learn more.
Article continues below advertisement
Eddie died a hero in the Upside Down in Season 4 of 'Stranger Things.'
The plan to kill Vecna once and for all in Season 4, Volume 2 was intricate (and it ultimately failed). Back in Hawkins at the house where Henry/One/Vecna lived as a child, Max (without the protection of Kate Bush's "Running Up That Hill"), Lucas, and Erica lured and distracted Vecna. At the same time, Steve, Nancy, and Robin braved the Upside Down in order to kill Vecna while he was in his mind-trance state.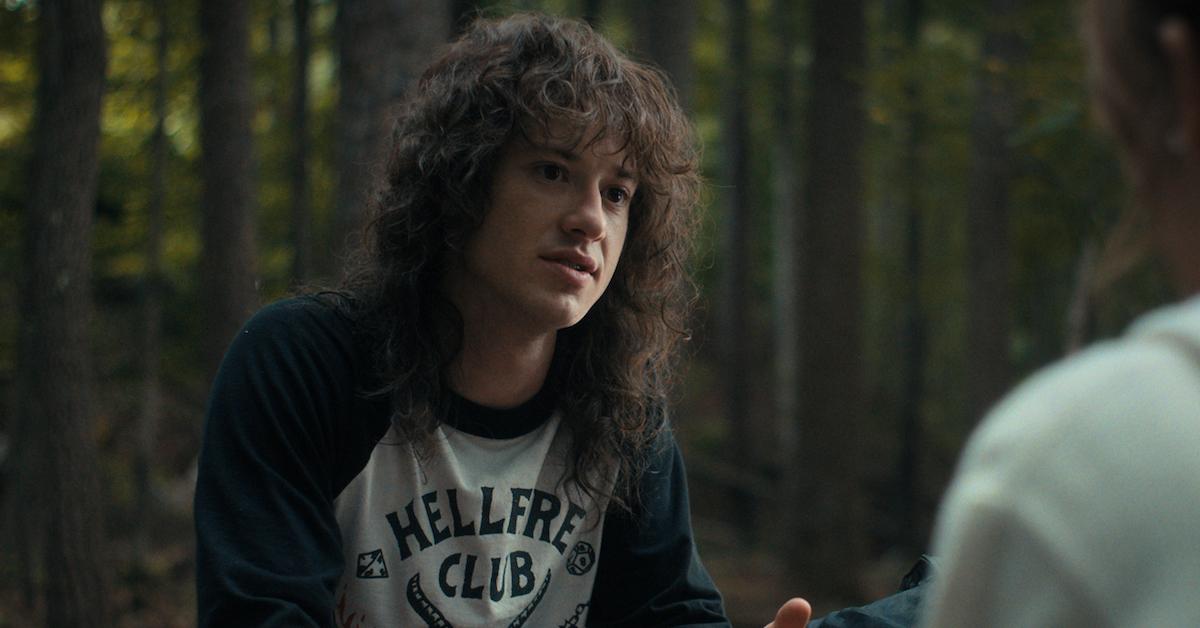 Article continues below advertisement
Eddie and Dustin, meanwhile, were situated near the gate in Eddie's trailer to act as a distraction for the destructive demobats. (So the creatures wouldn't attack Steve, Nancy, and Robin while they were sneaking up on Vecna.) They accomplished this by having Eddie play Metallica's "Master of Puppets" on guitar, effectively putting on the most metal concert ever.
Tragically, though, Eddie sacrificed himself by refusing to run away through the gate back to safety and instead, stalling for more time by further luring away the demobats. He died in the arms of a devastated Dustin, leaving the whole of the Stranger Things fan base in utter shock and disbelief.
Article continues below advertisement
Will Eddie come back in Season 5 of 'Stranger Things'?
Never say never with the Duffer brothers, right? It's entirely possible that Eddie could appear in Season 5 via flashback scenes, much like Billy Mayfield (Dacre Montgomery) did briefly in Season 4 after dying in Season 3.
Article continues below advertisement
Of course, what fans truly want to see happen is for Eddie to somehow come back to life — or not to have perished in the first place. Eleven brought Max back to life (sorta?) after Vecna mutilated her. (We'll have to see just how "alive" she is, considering she's in a coma, blind, and apparently brain dead with no soul at the moment.) So maybe El could work her powers on Eddie in some way, too?
Even the Stranger Things actors are trying to come up with ways he could return. Joseph Quinn, who plays Eddie, told Radio Times that he and Joe Keery (who plays Steve) were discussing how Eddie could come back for Season 5. He told the publication: "Maybe I'd be a figment of Gaten's imagination or something like that if there could be some room for something a bit supernatural."
Honestly, the Duffer brothers could find a way if they really wanted to.
Article continues below advertisement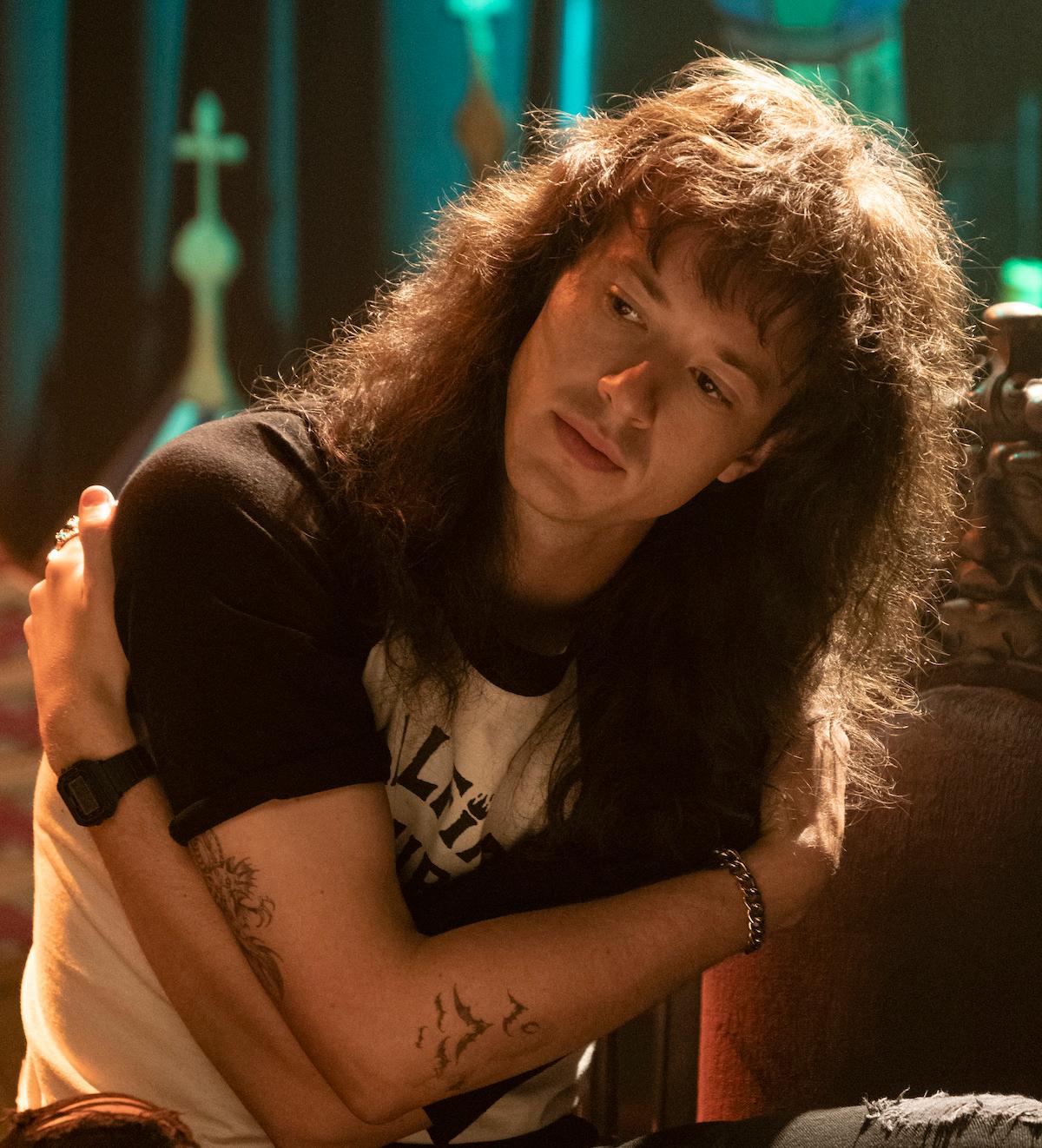 A petition is calling for the Duffer brothers to bring back Eddie in Season 5.
Although Eddie was just introduced in Season 4, the charismatic character quickly became a fan favorite. It comes as no surprise that Stranger Things fans remain absolutely heartbroken over his untimely death in the Upside Down. But like Eddie, they're not just sitting around crying about it; they're taking action. That's because a Change.org petition is calling for the Hawkins High School D&D club's fearless leader to return for Season 5.
Article continues below advertisement
"This is a petition I have started to bring back fan favorite Eddie Munson," it reads. "The Duffer brothers have unfairly killed him off and many other fans and I think he deserves to be brought back and not just as a flashback, please sign this petition to spread awareness."
As of publication, the petition has attracted more than 21,000 signatures.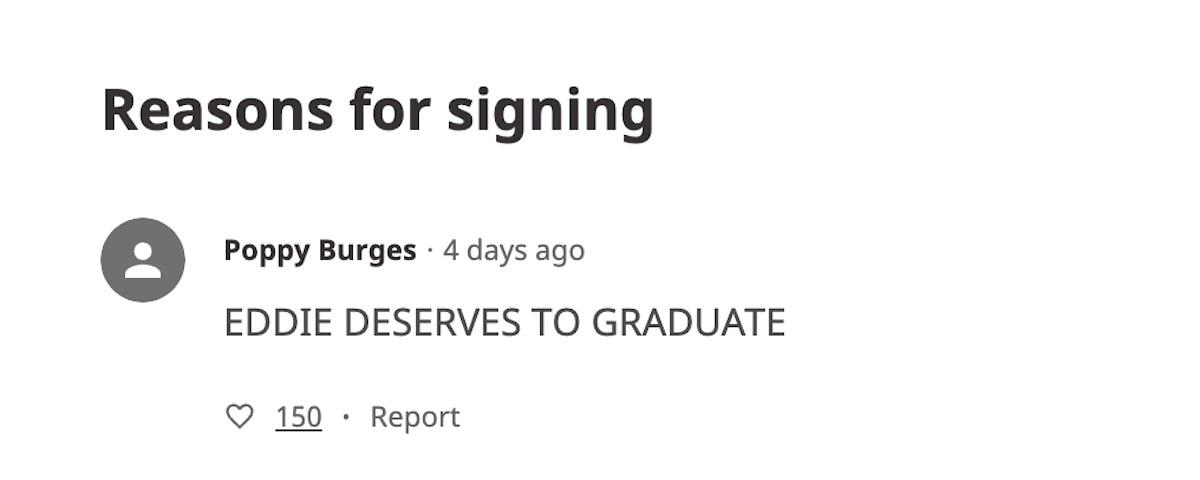 Considering the Duffer brothers haven't even started writing the script for Season 5, perhaps they'll see fans' pleas for Eddie's return. Who knows? Maybe he will still have the chance to earn his high school diploma and rock out on the guitar once more.
Season 4 of Stranger Things is now streaming on Netflix.