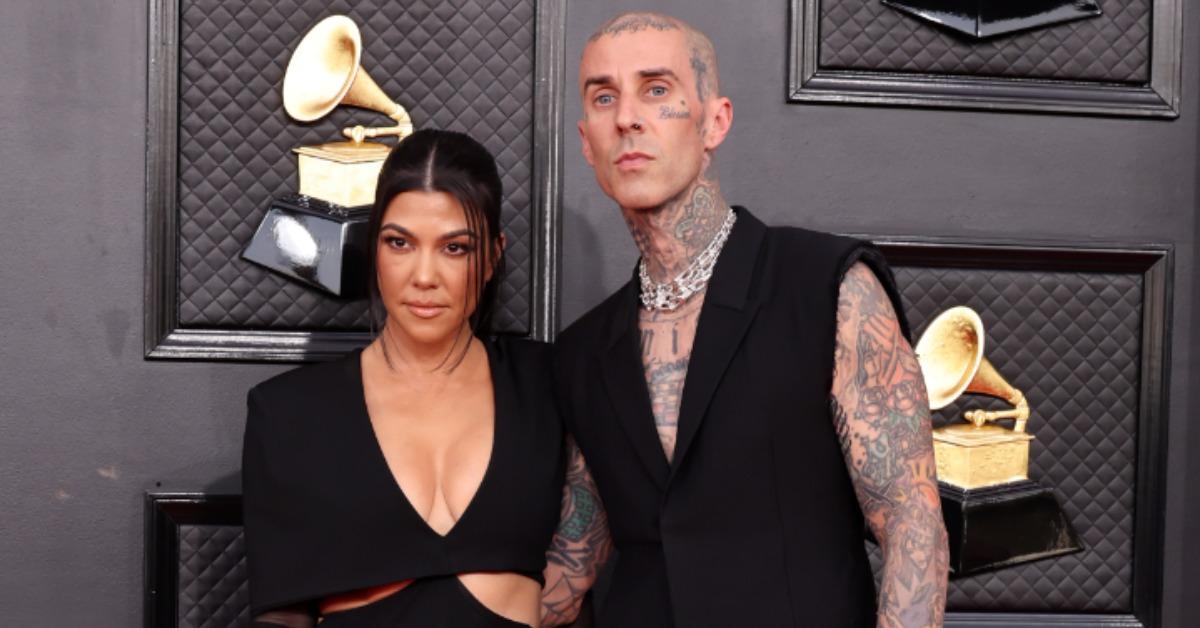 Will Kourtney and Travis's Vegas Wedding be on 'The Kardashians'? Showrunner Says... (EXCLUSIVE)
By Chrissy Bobic

May. 11 2022, Updated 12:37 p.m. ET
On April 5, 2022, TMZ reported that Kourtney Kardashian and Travis Barker got married in Las Vegas early the previous morning. According to the outlet, the couple visited a chapel in the middle of the night on April 4, not long after Travis performed at the 2022 Grammy's, and the two tied the knot. If you were the epitome of the Pikachu surprised-face meme at the time, you definitely weren't alone.
Article continues below advertisement
But if the wedding is legit and Travis is now an official member of the Kardashian family, it makes you wonder: Will Kourtney and Travis's wedding be on The Kardashians? The Hulu series premiered on April 14, 2022.
If there were no cameras present during their nuptials, this is either the best marketing strategy ever or it's Kourtney and Travis's way of getting married before her family is thrust back into the throes of reality TV stardom.
We asked The Kardashians showrunner Danielle King all about it. Keep reading for the scoop.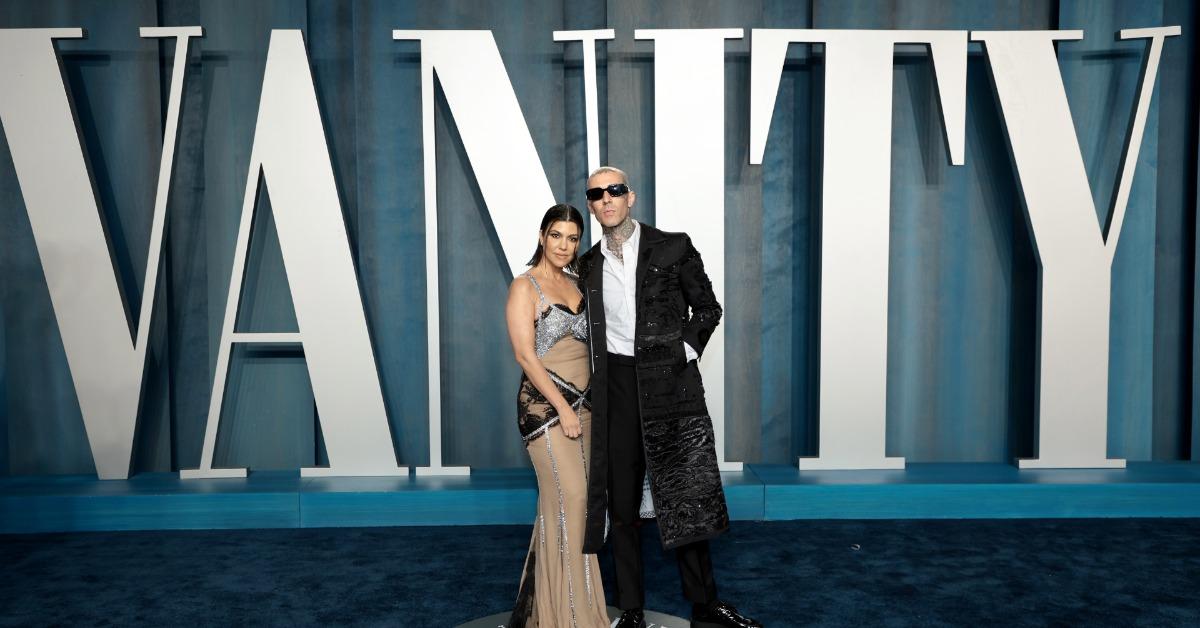 Article continues below advertisement
Will Kourtney and Travis's wedding be on 'The Kardashians'?
According to TMZ, the newlyweds didn't allow the chapel to take photographs. Instead, they brought their own photographer. What's more, the outlet reported there will be many more celebrations following Travis and Kourtney's sudden Vegas wedding.
Because the first season of The Kardashians has already been filmed, it's unlikely that Season 1 will somehow fit the wedding in.
However, the family has welcomed cameras back into their lives, so it wouldn't be surprising to see the wedding play out in Season 2 — or, if we're really lucky, on some kind of Barker-Kardashian wedding special on Hulu.
Article continues below advertisement
Distractify spoke exclusively with The Kardashians showrunner Danielle King, who admitted that the show's cameras were indeed present.
"I never know what I can share and what I can't share," she said. "Yes, I'll just say we do. We did have cameras in Vegas. I'll just leave it at that."
Article continues below advertisement
Before Travis, Kourtney was in a 10-year relationship with Scott Disick, with whom she shares three children. The two never married. In fact, unlike Kim Kardashian, who said "I do" more than once, Kourtney has never been married before.
Travis and Kourtney got engaged in October 2021, so fans knew that wedding bells were coming. No one could have anticipated a middle-of-the-night Las Vegas quickie wedding, however.
And now fans are hopeful they'll get to see the footage on TV.
You can catch new episodes of The Kardashians when they drop Thursdays on Hulu.