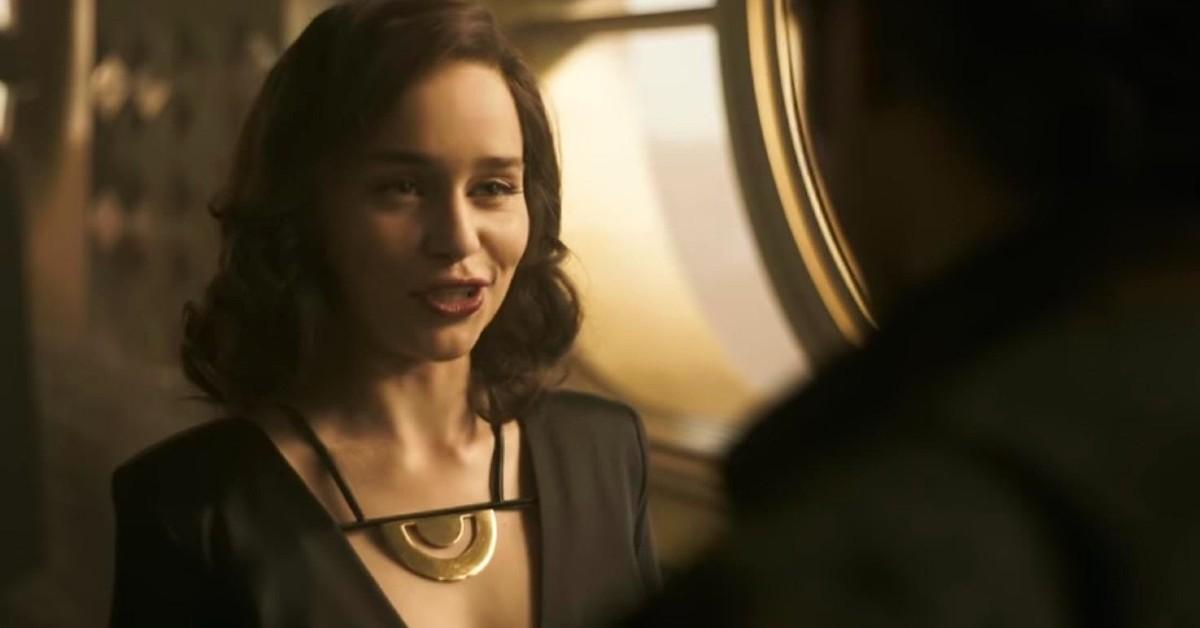 Is 'The Book of Boba Fett' Teasing Qi'ra's Return? We'd Love to See It
Article continues below advertisement
Qi'ra was Han Solo's first girlfriend. They both grew up on the planet Corellia together. The couple were separated after fleeing Corellia because Han had stolen coaxium. Han promised Qi'ra he'd rescue her, but that never happened. Qi'ra had to save herself. In one of Solo's biggest twists it's revealed that Qi'ra had been working for the crime syndicate Crimson Dawn. At the end of Solo, Qi'ra corresponds with Darth Maul, the leader of Crimson Dawn, over a hologram.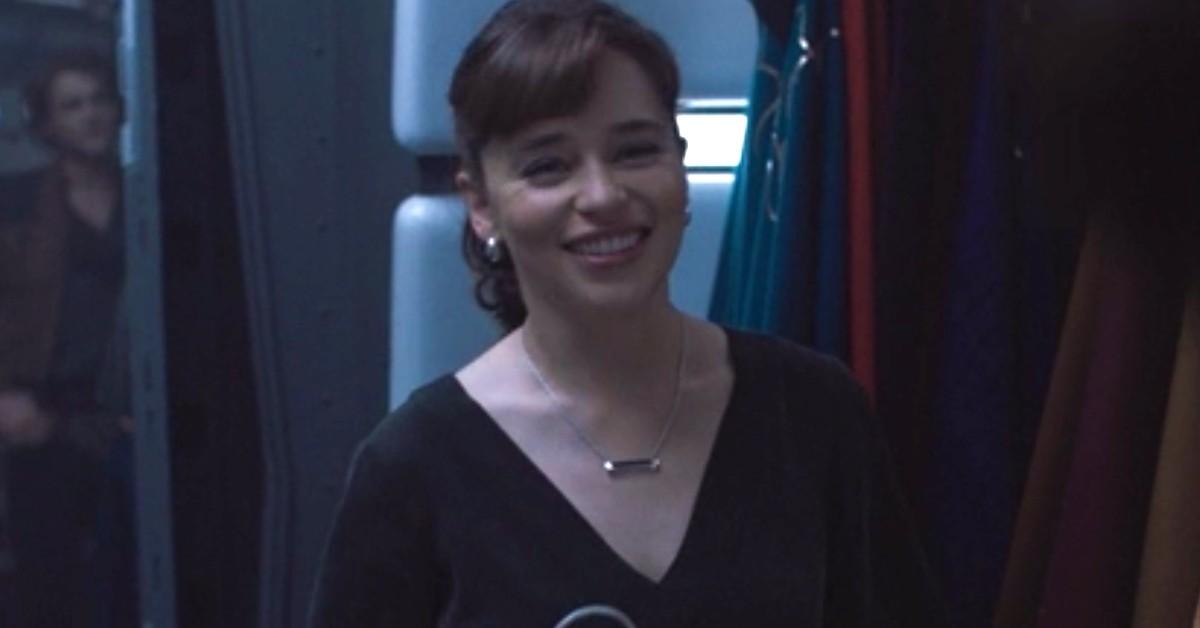 Article continues below advertisement
How could Qi'ra appear in 'The Book of Boba Fett'? Will Emilia Clarke return?
Qi'ra's comic book story picks up after Solo. After Darth Maul is killed by Obi-Wan Kenobi on Tatooine, Qi'ra ascends as the new leader of Crimson Dawn. (That's one way to get a promotion!) However, Qi'ra never truly stopped loving Han. That didn't stop her from auctioning him off though. According to Qi'ra's Wookiepedia page, Qi'ra had Han's body (which was frozen in carbonite) stolen from Boba Fett. She then proceeded to give her ex-boyfriend to the highest bidder at her Han auction: Jabba the Hutt.
Qi'ra's master plan all along was to kill Darth Vader and Darth Sidious. She believed that this would give other players in the galaxy more of an even playing field, particularly crime syndicates like the Crimson Dawn. Of course Darth Vader and Sidious met their ends in another fashion, but it's unknown what happened to Qi'ra after the fall of the Empire.
Article continues below advertisement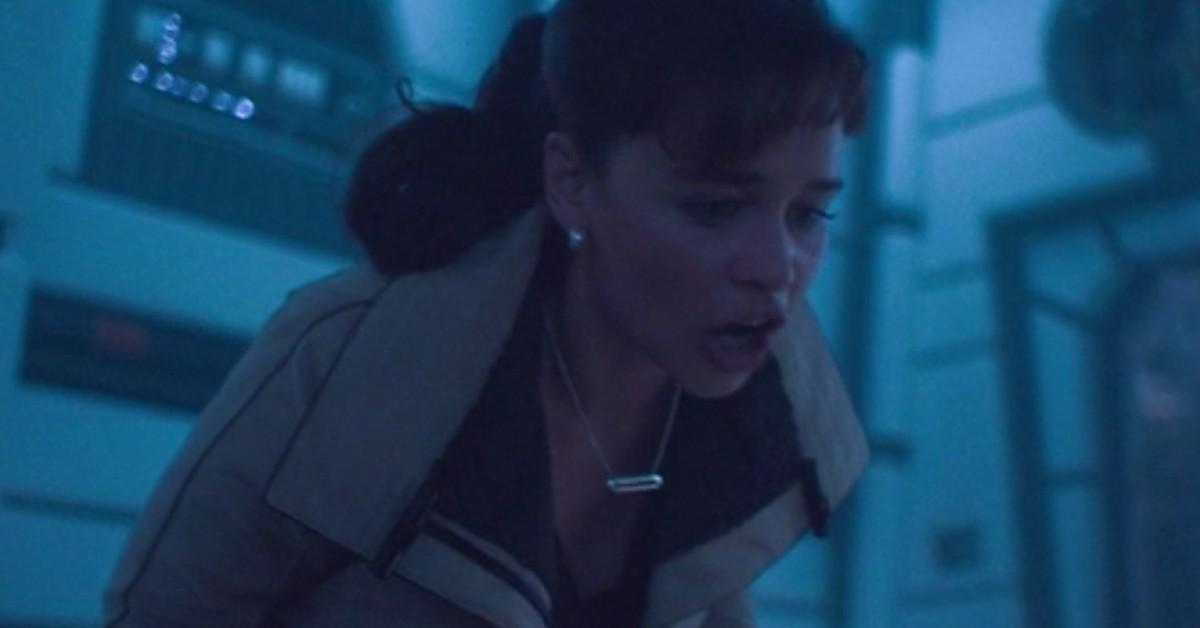 Could there be a musical clue about Qi'ra in 'The Book of Boba Fett'?
Digital Spy noted that The Book of Boba Fett's musical composer Ludwig Göransson looped in the Crimson Dawn melody from Solo in The Book of Boba Fett's closing credits. Boba has also been sparring with the Pyke Syndicate, demanding that they treat the Tusken Raiders with more respect on their Tatooine sand lands. Episode 3 teased that a possible syndicate war was on the horizon ... Could Qi'ra be behind it?
Article continues below advertisement
We must note at this point that there is currently no evidence that Emilia will be joining The Book of Boba Fett cast. However, if Qi'ra were to return to the Star Wars universe, it would make most plausible sense for her to do so in The Book of Boba Fett. Emilia herself told The Hollywood Reporter in June 2021 that she believed Qi'ra had "unfinished business."
Article continues below advertisement
Emilia explained that she had come up with her own story for Qi'ra, but she also hadn't heard anything about a potential Disney Plus return for her character: "I really had pages about what her life was and what it would be afterwards. But I'm afraid I've heard nothing of [Disney Plus] being the case, so maybe I'll just write it and send it to them. I'll be like, 'Hey guys, I've got a few ideas.'"
The Book of Boba Fett has been slowly simmering up a growing sense of tension in the show's first three episodes. We'd love to see Qi'ra at the center of it all.
You can catch new episodes of The Book of Boba Fett on Wednesdays, only on Disney Plus.