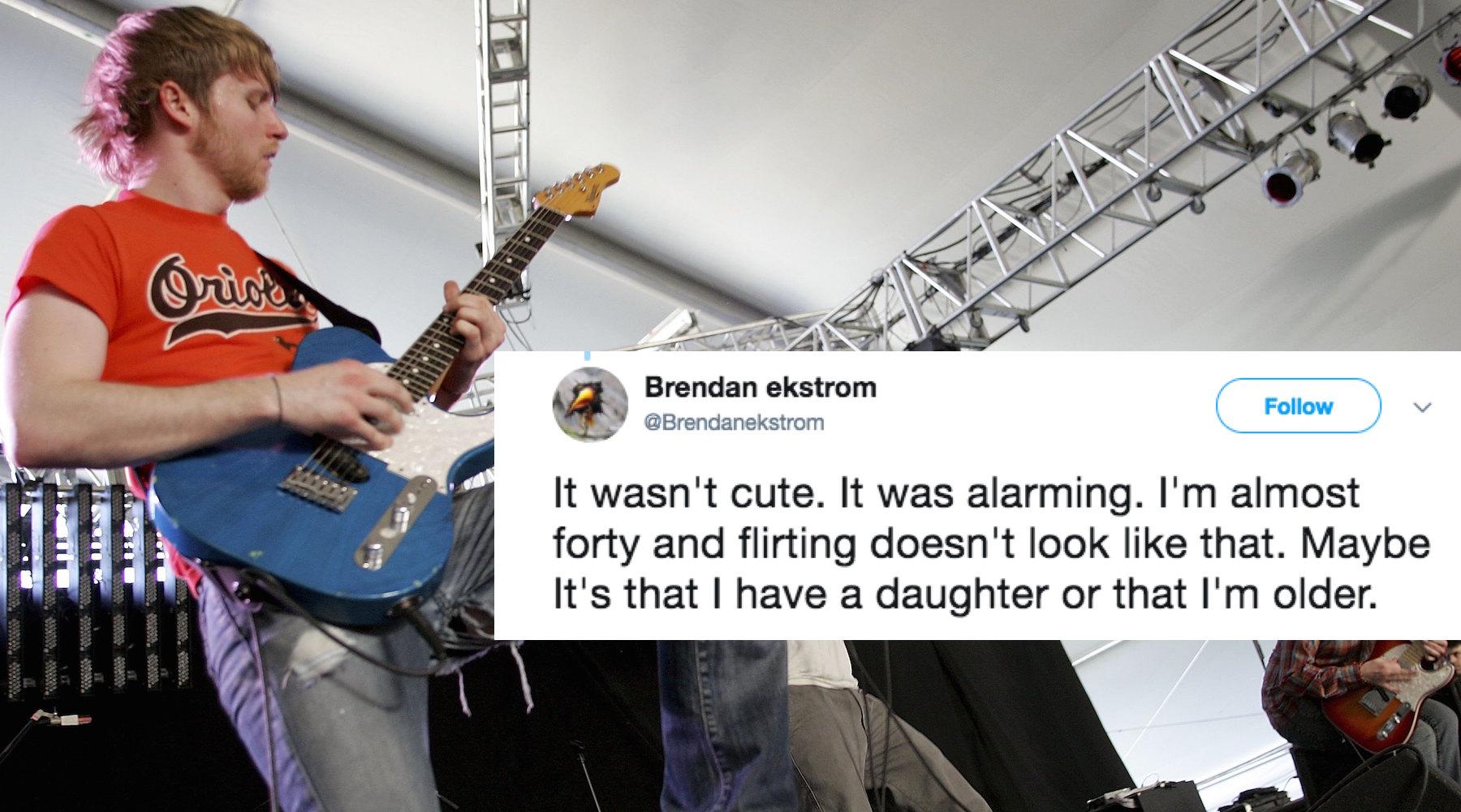 Musician Leaves Stage Mid-Performance To Stop Sexual Harassment In Crowd
By Aimee Lutkin
Circa Survive bassist Brendan Ekstrom suddenly left the stage in Missouri this weekend, the Daily Dot reports. Fans at the St. Louis' Pageant theater were apparently surprised when Ekstrom suddenly disappeared from view mid-performance, so he took to Twitter to explain exactly what went down.
Eklstrom said that from where he was standing, he could see a woman repeatedly pushing a man away from her as he attempted to grab and kiss her. Ekstrom tried pointing them out to security, but eventually decided he had to go down to where it was happening.
Ekstrom says he's not sure why he reacted the way he did, since there was no way for him to know the man and woman's relationship, but something about the scene was unsettling. He says he may have been affected by a video he saw of a young man trying to make a strange woman kiss him at a gas station, which he shared as explanation.
As a dad to a young girl, Ekstrom says he's not sure how he should have handled it, or could have handled it better, only that he knew he had to do something. Tough choices! But a brave one. In conclusion, don't touch people after they say no, everyone. Also, this: