Hulu's 'Fire Island' Is the Gayest Movie Based on a Jane Austen Novel to Date
Do Jane Austen novels boast queer undertones? Whether or not they do, Hulu's 'Fire Island' puts a queer spin on one of her beloved novels, but which one?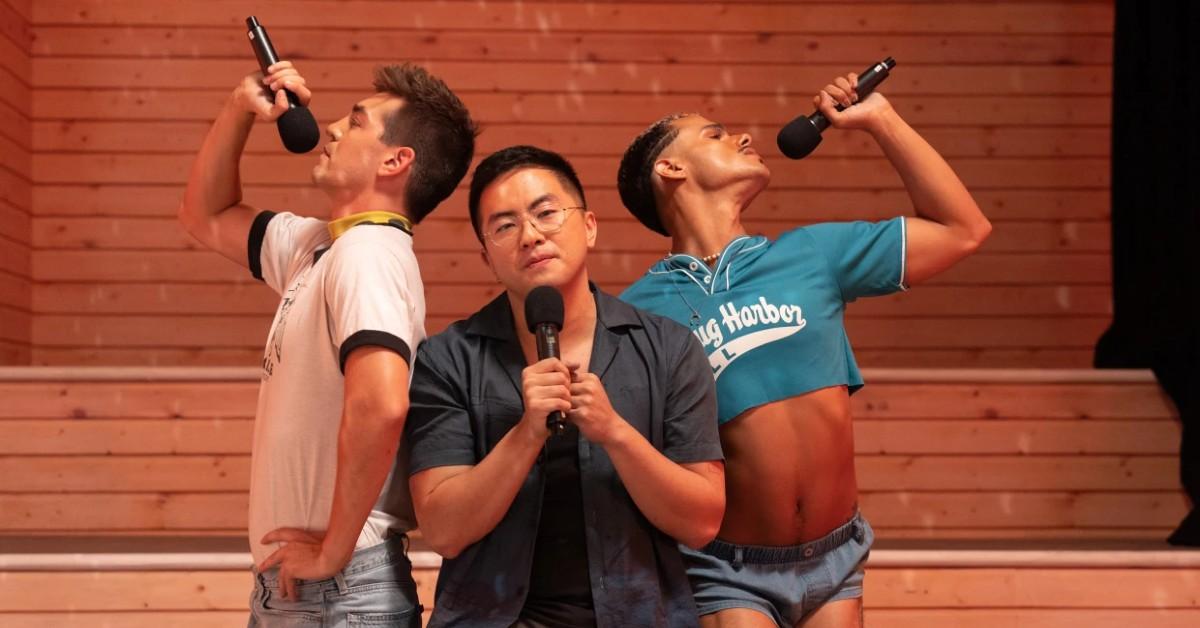 When a character in a 2022 movie says "way harsh, Tai" in casual conversation, you just know it's destined to be a cult classic. The film in question featuring said Clueless line is Hulu's Fire Island, which is the queer summer rom-com of our dreams. From director Andrew Ahn (Spa Night) — who has a passion for making authentic queer Asian films — Fire Island follows a group of gay men who travel to New York's Fire Island Pines every summer after meeting at the "cursed brunch spot" they worked at a decade prior.
Article continues below advertisement
The boys meet up with their lesbian Good Judy named Erin — played by the legendary Margaret Cho, of course — who completes their little chosen family. Though they reunite at the New York hot spot to party and live it up as their truest queer selves, it's not all rainbows and unicorns. "I can't believe you talked me into this again. I come here [and] I just feel terminally alone," the hopeless romantic Howie says in the trailer.
And because Erin's financial troubles may force her to give up her beach house, this could be the gang's last Fire Island reunion. While this Fire Island may seem like any other wonderfully inclusive modern comedy, it's actually a wonderfully inclusive modern comedy based on a Jane Austen novel. That's right, it takes after late '90s and early 2000s flicks such as Clueless and Bridget Jones's Diary. So, which of her books is it based on?
Article continues below advertisement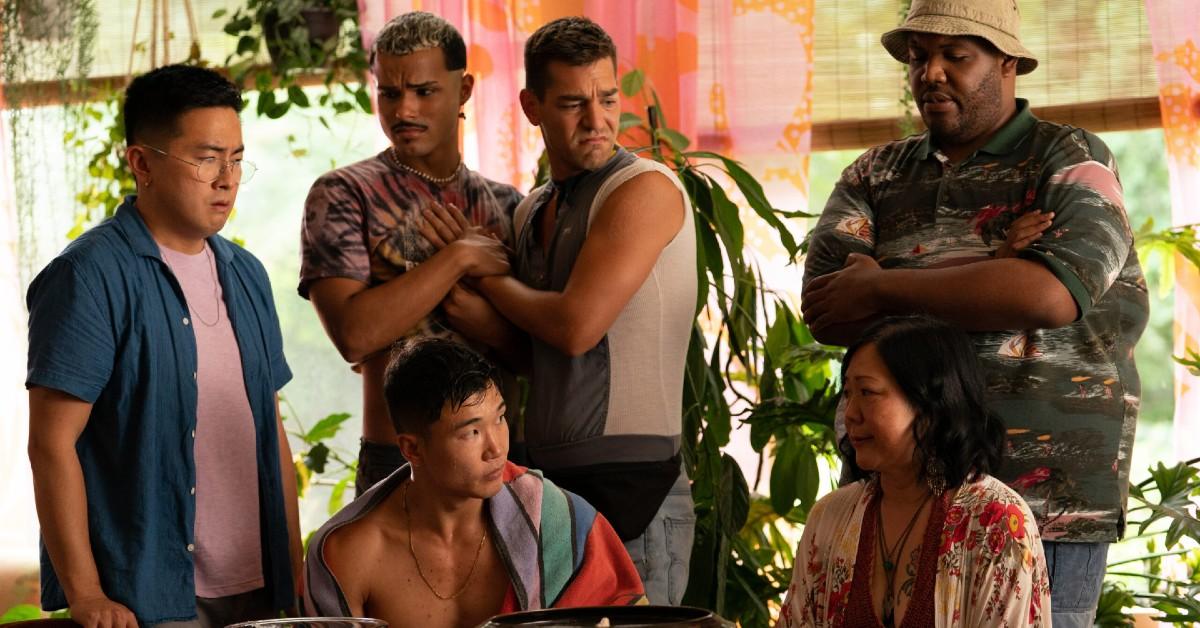 Hulu's 'Fire Island' puts a queer modern spin on Jane Austen's 'Pride and Prejudice'.
"It is a truth universally acknowledged, that a single man in possession of a good fortune, must be in want of a wife," protagonist Noah (Joel Kim Booster) announces at the start of the film, immediately making fun of the outlandish sentiment, as detailed in a review by IGN's Siddhant Adlakha. With sarcasm evident in its opening (which is the famed beginning of Jane Austen's novel), it's clear that Fire Island has taken creative liberties with Pride and Prejudice, making it fresh, progressive, and downright fun.
Article continues below advertisement
The IGN review went on to describe protagonist Noah as "a more snappy and combative Elizabeth Bennet," and his love interest, Will (Conrad Ricamora), as "an equally biting Fitzwilliam Darcy."
Hilariously, Darcy's crude line about Elizabeth — "She isn't handsome enough to tempt me" — spawns Will's nasty version about Noah: "He isn't hot enough to be that annoying." Though Pride and Prejudice doesn't feature any Speedos or neon leotards (maybe we should go back and make sure), Fire Island seems to stay true to the book's themes of class, family, and, well, pride and prejudice. And no, we didn't necessarily mean gay pride, but if the shoe fits!
Article continues below advertisement
Comedians like Bowen Yang, Margaret Cho, and Joel Kim Booster make up the hilarious cast.
Not only do the plot and script — which was written by star Joel Kim Booster (Singled Out) — pull us in, but the cast is incredible, diverse, and just plain likable. Comedian and actress Margaret Cho — who is pansexual herself — needs no introduction, as her contributions to film, television, and stand-up comedy have inspired joy for decades.
Article continues below advertisement
Bowen Yang was hired as a writer for SNL Season 44, even cameoing as Kim Jong-un during the season. He became a regular cast member in 2021. Not only that, but fans of Awkwafina Is Nora From Queens will recognize him as Edmund. As for Joel Kim Booster, he's most known for his stand-up comedy (he was named one of Vulture's "20 Comedians You Should and Will Know" in 2017) and behind-the-scenes work as a producer. He's been featured on Comedy Central's The Half Hour and History of Swear Words on Netflix.
Most of Fire Island's cast members (if not all) are members of the LGBTQ+ community. The cast also includes Zane Phillips (Legacies), Matt Rogers (Q-Force), James Scully (Straight Up), and Nick Adams (An Englishman in New York).
Fire Island premieres on Friday, June 3, 2022, on Hulu.