These Are the Dumbest Foreign Language Tattoos People Have Seen
People took to Reddit to share the silliest things they've seen tattooed on another person in a foreign language. Most of them had no idea the translations were so wrong.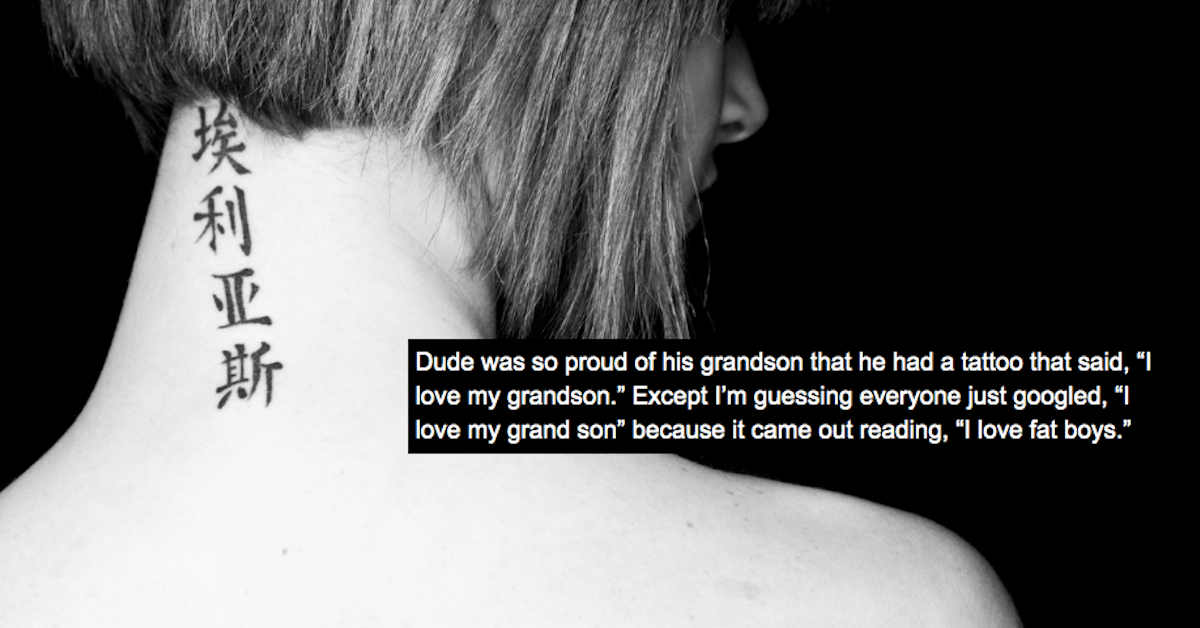 Many people gets tattoos of characters from foreign languages. They think it's pretty to have a Chinese or Japanese word inked on their body even though they don't speak the language or have any personal connection to it. But languages are complicated, and in some cases, what you think you're tattooing on your body is not, in fact, what you're tattooing on your body.
Article continues below advertisement
Someone posted in AskReddit and asked people who actually understand these commonly tattooed languages to share the silliest thing they've ever seen tattooed on a person in that language. And the responses are glorious.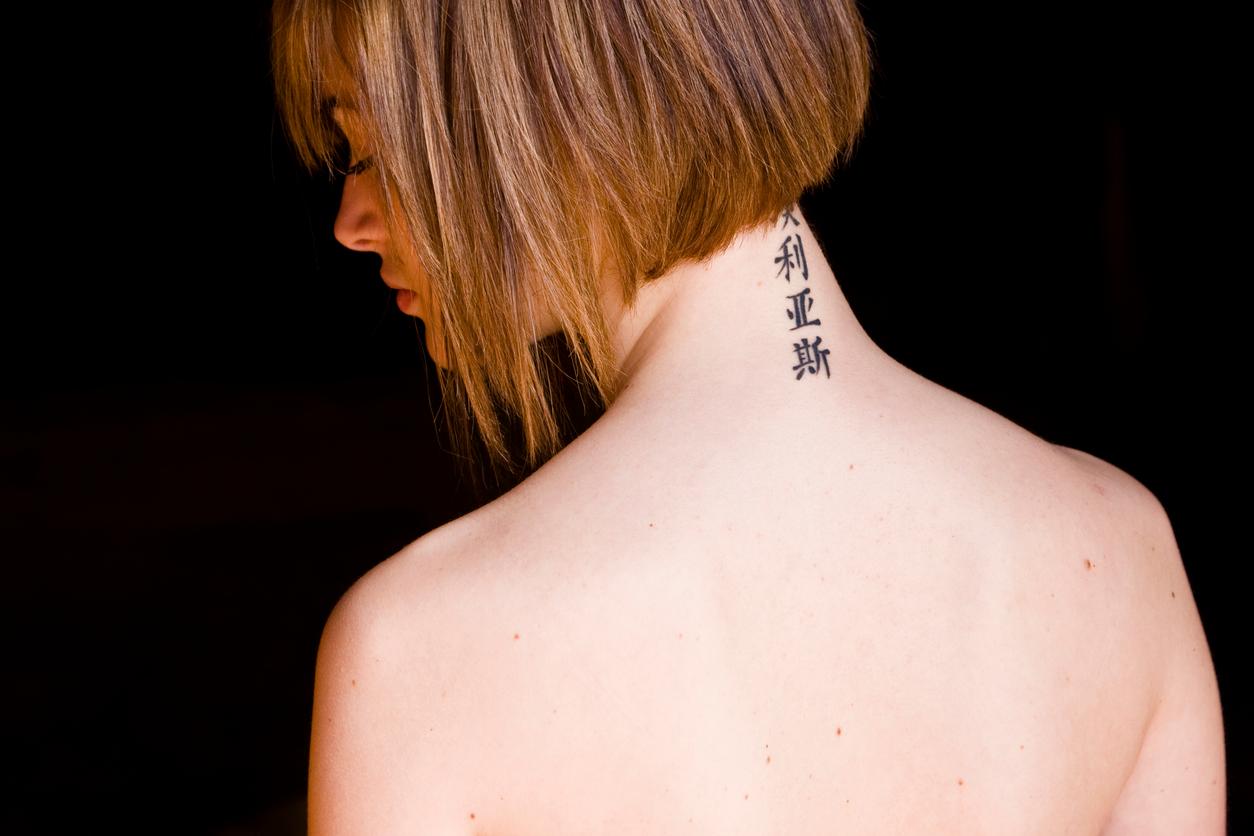 Article continues below advertisement
Ihaviphone saw a white guy with Korean tattoos — on each of his calves. And what did those tattoos actually say? Well, one said "left leg," and the other said "right leg." It's unclear whether the man had any idea what the tattoos meant or not.
And I know your next question. No, we have no idea if the tattoos were on the correct legs.
This next one is magnificent. MisterComrade saw a grown man with a tattoo that was supposed to say, "I love my grandson." "Except," they wrote, "I'm guessing everyone just googled, 'I love my grand son' because it came out reading, 'I love fat boys.'" What a thing to have tattooed on your body for the rest of your life! I wonder if he ever found out.
Article continues below advertisement
Prop-girl-3000 did not spill the news when a rather rotund woman came into the shop they worked at with a tattoo on her shoulder blade that she thought meant "sassy." What it actually meant? "Large."
The slight mistranslations are maybe the funniest ones. Chronocaptive once saw a "four elements" tattoo, but instead of reading "earth, fire, air, water," it read, "dirt, hot, blow, heat." Gross!
Article continues below advertisement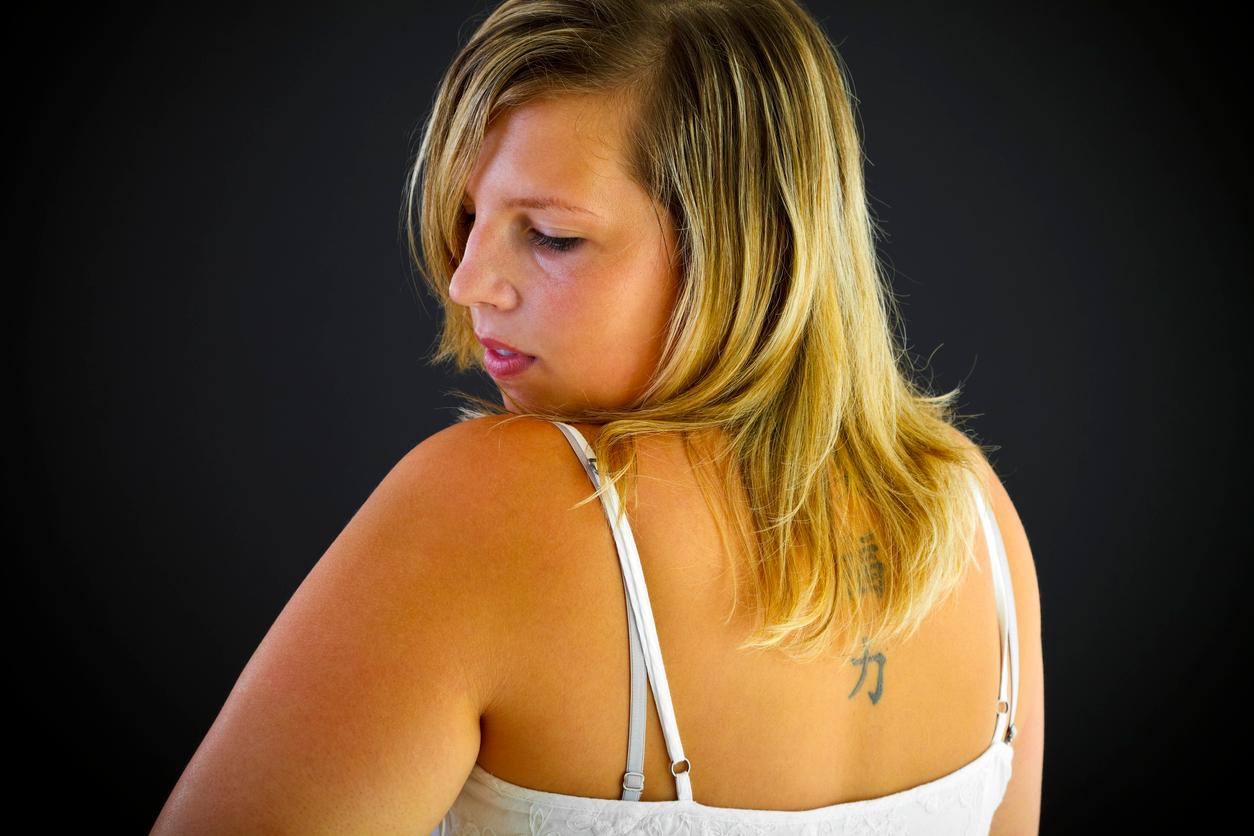 PattonNormstrum's sister was an apprentice at a tattoo parlor and sent them a picture of a customer's tattoo asking what it meant. The customer said it meant "inner power," but what it really meant was... "hamburger." I guess hamburgers can provide inner power to some.
Needless to say, the sister did not reveal the truth.
Article continues below advertisement
Whereegosdare84's friend could read kanji and noticed a girl's tattoo in class one day. She asked the tattooed girl what it meant, knowing full well that it translated to "pig princess." But the girl believed it said, "high princess." As some in the comments suggested, anyone who would get "high princess" tattooed on themselves in the first place deserves it.
The next person, dravazay, doesn't even read kanji, but they were curious enough to look up the tattoo of a person they worked with. She believed the tattoo meant "eternal happiness," but what it really translated to, with Google translate, was "foot fungus."
Article continues below advertisement
OK, this next one might be my favorite of the whole bunch. Takatori saw a guy with a tattoo on his arm that he thought said, "Lover of Asian Beauty." What it really said was, "Foreign Pervert," and honestly, isn't that kind of the same thing?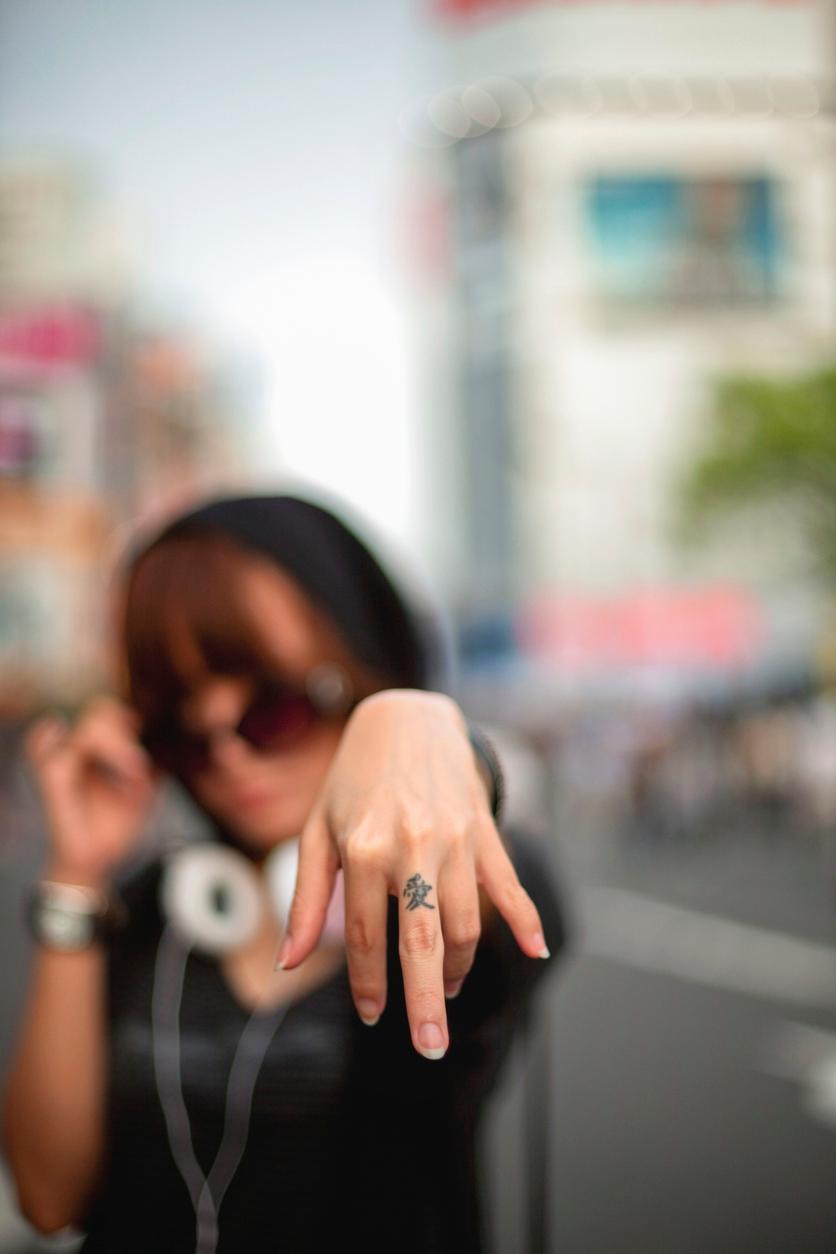 Article continues below advertisement
Geeky_Monkey knew a guy who thought he had the word "warrior" on his arm, but what it really said was, "drunk a--hole." Thelionintheheart got a tattoo that was supposed to mean "fearless," but it actually means "small cake."
JimBobBoBubba witnessed the opposite travesty — a very muscular Taiwanese man on the beach in Taiwan with the English words, "Slut Dude" tattooed on his back in giant letters and flanked by swords. He'd thought the words meant "Swordsman." Whoops!
But perhaps the actual best story on this list didn't really follow the prompt at all. GRF_McElroy tells it: "My uncle has 'Egg Drop Soup' tattooed on his wrist in Mandarin.
"He tells everyone it means something different (strength, destiny, etc.) but he got it so that he can go to the Chinese place when he is super hungover. He wears shades and noise-canceling headphones, points to his wrist, and is able to stay in his happy place while getting his favorite hangover meal.
"And yes, he was hungover when he got the tattoo."