We Fully Expect the 'Hawkeye' Finale to Usher in a Whole New Era of the MCU
It's only six episodes, but 'Hawkeye' is one of the most important MCU projects so far. So how is it going to end? Here are our finale theories.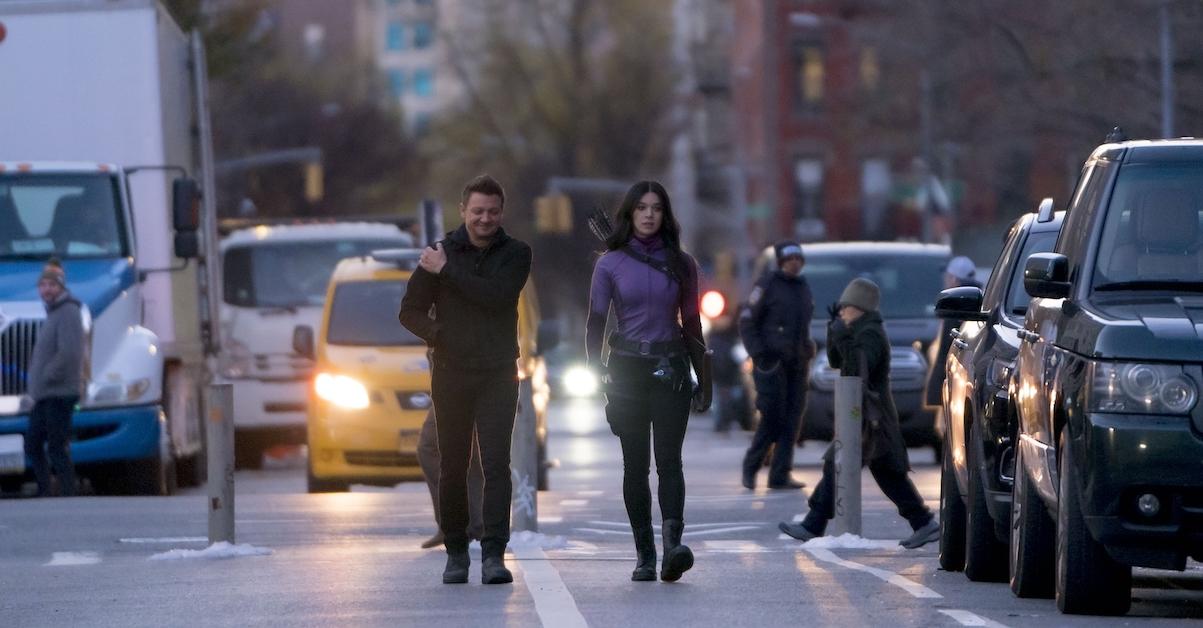 The arrow is finally pointing toward the finale episode of Hawkeye, and on Dec. 22, it'll hit its target. After six episodes filled with plot and character development within the MCU, we'll finally get a glimpse into Hawkeye's future. What's going to happen to Clint Barton? Is Kate Bishop going to lead the Young Avengers? There's a lot at stake.
Article continues below advertisement
Hawkeye introduces us to up-and-coming potential heroes like Kate, Maya Lopez, and even Yelena Belova, but it also brings in a whole new world of villains. The underground crime scene is essential to Hawkeye, but who is at the center of it?
Breadcrumbs keep leading us to Kingpin, but what's going on with Kate's mom? The only thing more fun than knowing the answers is guessing them, so here are our favorite Hawkeye finale theories.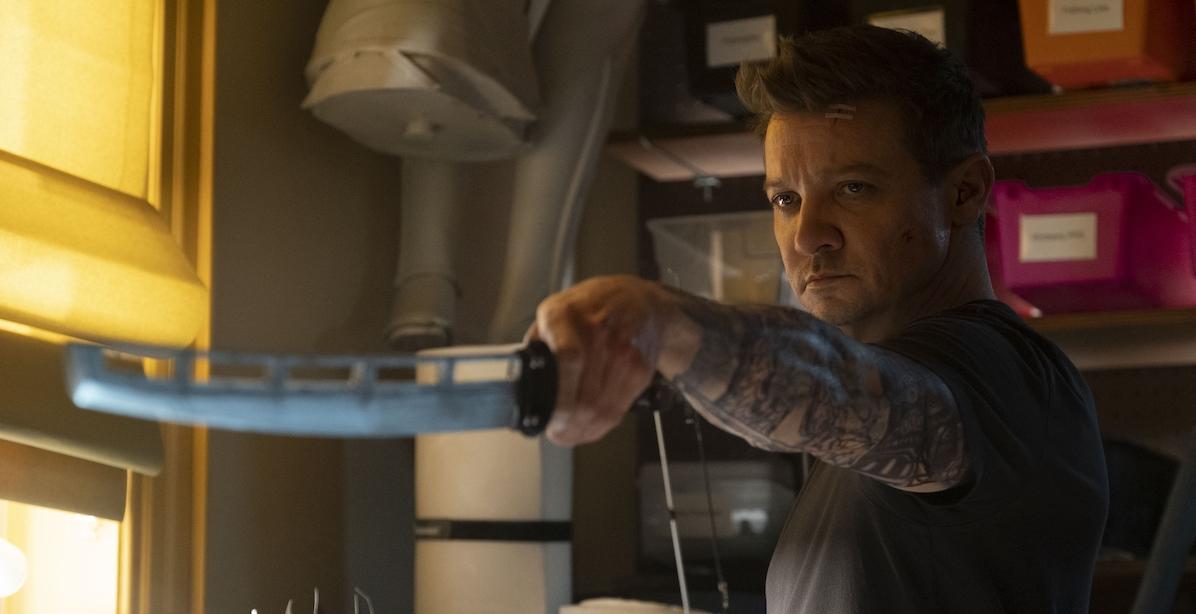 Article continues below advertisement
Eleanor Bishop is actually Madame Masque … and she actually killed Armand.
We know something fishy is going on with Kate Bishop's mom, and theories are running rampant that she's actually Madame Masque. Now that we know she's working with Kingpin, we can put the pieces together. In the comic books, Madame Masque has a vendetta against Kate Bishop, and Eleanor (who is presumed dead in the comics) is working with her.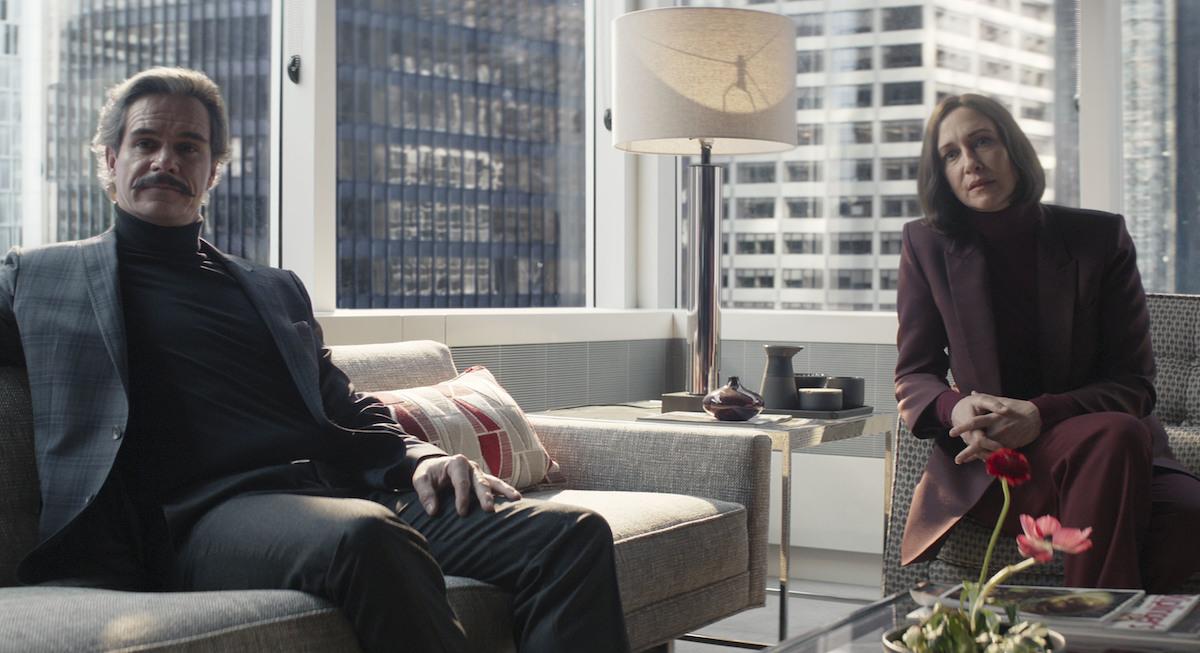 Article continues below advertisement
So, Hawkeye might be taking it one step further. Perhaps this is why Eleanor wants Kate to stop working with Clint — Madame Masque and Kingpin could be working together to take Clint Barton down, but Kate keeps getting in the way.
Plus, Eleanor could be the culprit behind Armand Duquesne's mysterious murder in Episode 1. Why does Eleanor have these vendettas? Perhaps it's control and power, or perhaps it's grief over her lost husband.
Maya Lopez becomes a hero instead of a villain.
We all know that Maya is going to become Echo and star in her own Disney Plus Marvel series, so we fully expect her to flip to the good side come the Hawkeye finale. But how does she get there? In Episode 5, Clint gets into Maya's head when he reveals that he was hired to kill her father by one of Kingpin's informants.
Article continues below advertisement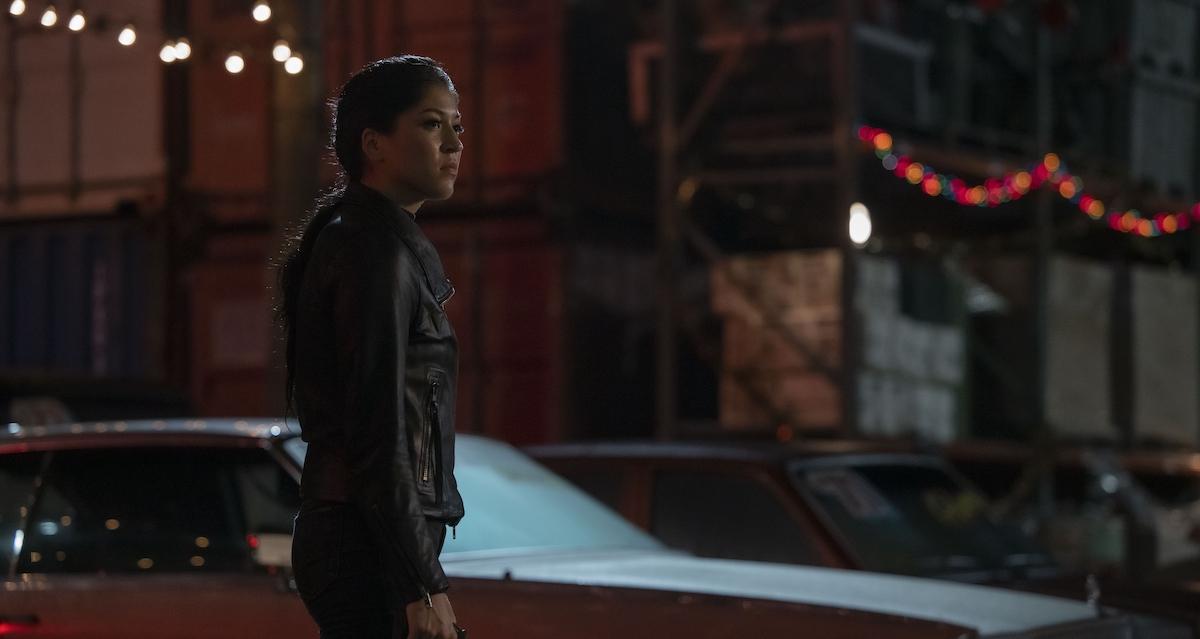 Maya asks Kazi where he was when her father died, so we fully expect Kazi to transform into the comic book villain, Kazi the Clown. At the same time, Maya will realize the truth — Kingpin killed her father so that he could raise Maya and use her as a weapon — and she'll become a hero.
Article continues below advertisement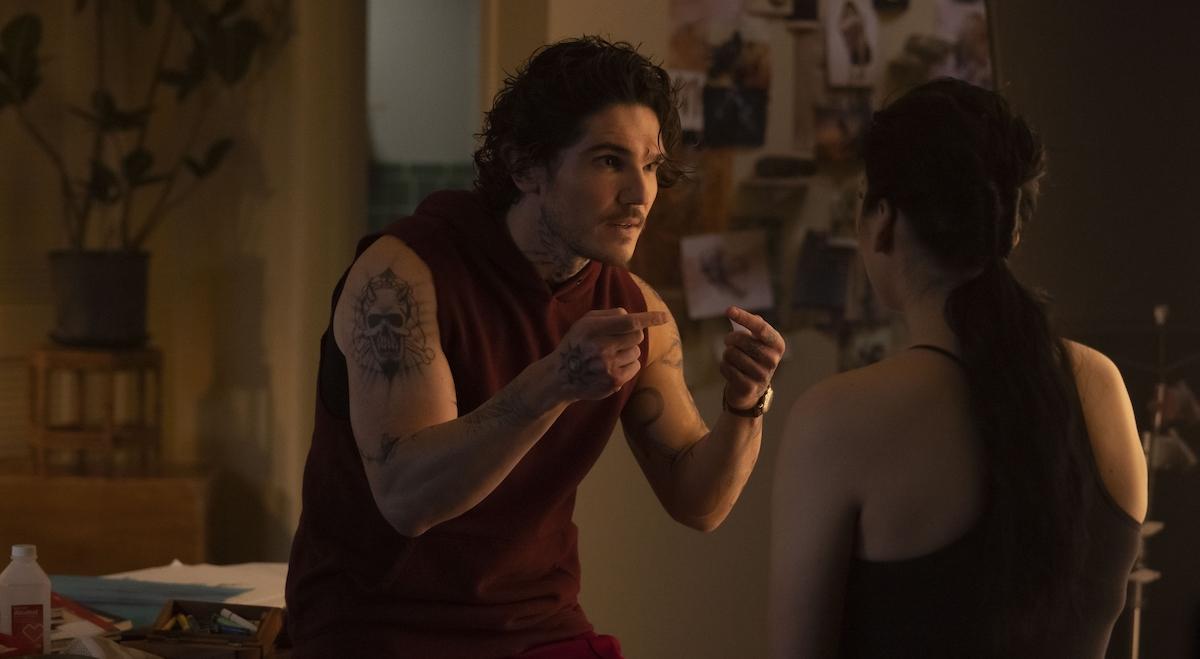 Yelena and Kate Bishop become Avengers.
We know that the Avengers as we knew them are no more in Phase 4 of the MCU. However, it's clear that new young people are taking up the Avengers' mantles. Kate Bishop is clearly going to take on the Hawkeye persona, but Yelena hasn't yet fully stepped into Natasha's shoes as the Avengers' Black Widow.
Article continues below advertisement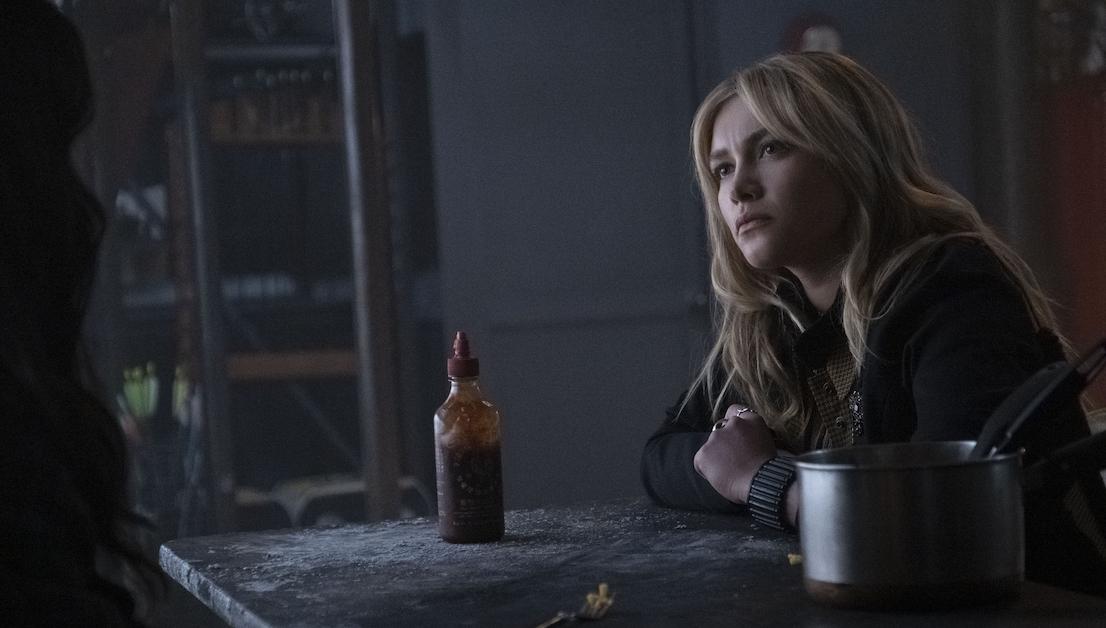 Now that Yelena will hopefully learn the truth about what Natasha died for, as well as Natasha's relationship with Clint, she can continue fighting in her sister's footsteps. Some Redditors even think there will be a Young Avengers post-credits scene, hinting at Yelena, Kate, and Maya joining forces with Wiccan and Speed from WandaVision.
Article continues below advertisement
Kate Bishop and Peter Parker are neighbors.
Here's a fun one — we already know that Hawkeye and Spider-Man: No Way Home take place concurrently, so we're all hoping for a Spider-Man cameo in the Hawkeye finale. One theory is that we'll get a CGI Spidey swinging through the streets of New York City, but we prefer the theory that Kate and Peter are neighbors.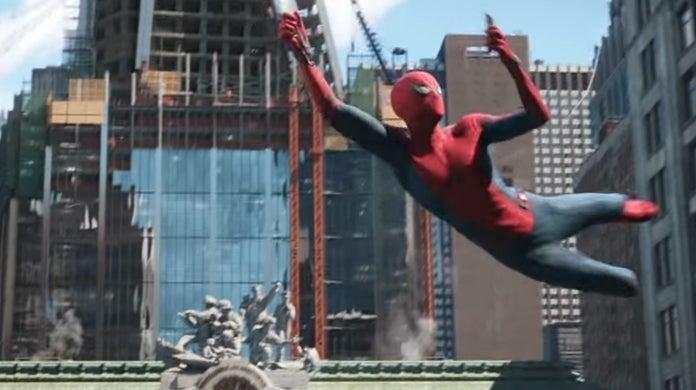 Article continues below advertisement
At the end of Spider-Man: No Way Home, Peter moves into a new apartment. Kate might also need to move into a new apartment for her anonymity … and if our Madame Masque theory is correct, Kate won't have access to her riches anymore either. Goodbye mansion, hello Peter Parker.
Clint Barton dies.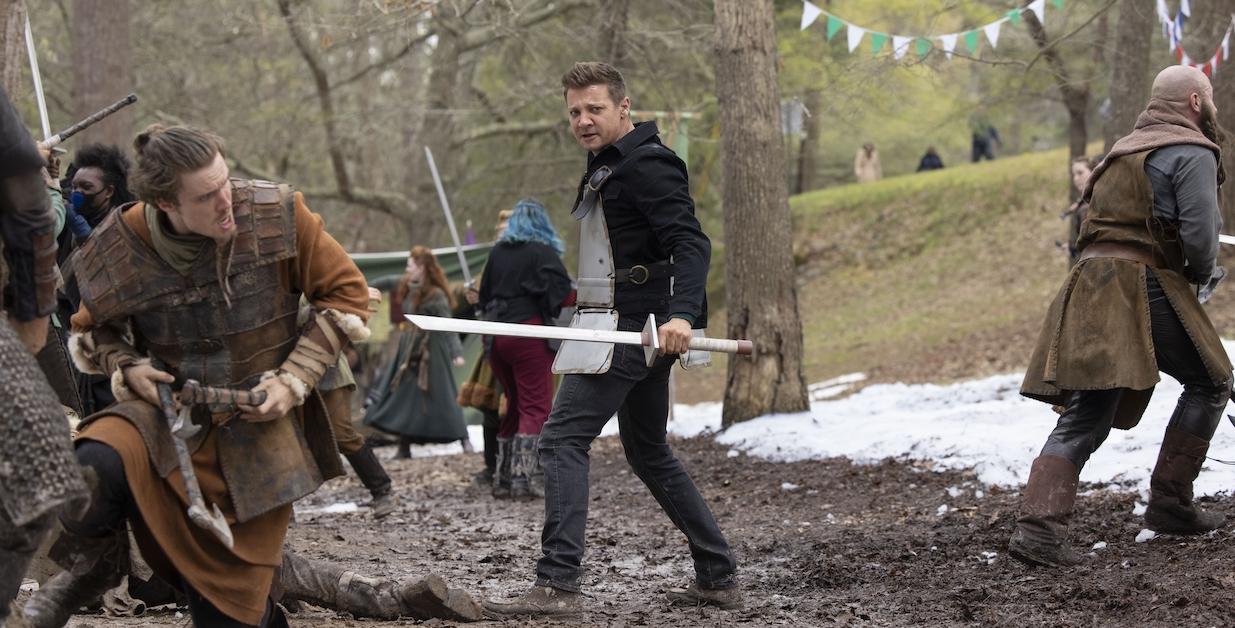 Look, we don't want this to happen either! But it seems like wherever Clint is, trouble finds him. One Redditor astutely pointed out that Clint pretends to die in the LARP battle for his Ronin suit, which is some pretty dark foreshadowing for Clint's future.
However, we're hoping that he merely "dies" as Hawkeye, and can finally spend time with his family in peace. This is a Christmas series after all — too much death and destruction would be way too depressing during the holidays.
There are honestly too many theories to count, but these finale theories are our favorites when it comes to how the end of Hawkeye ties into the rest of the MCU. Plus, will we get an unexpected Season 2? If so, we can expect Kate Bishop to take on the central role, ushering in a new era.
The finale of Hawkeye releases on Dec. 22 on Disney Plus.