'Love Island' Star Hugo Hammond Is Bringing Disability Representation to the Show
Hugo Hammond of 'Love Island' is bringing disability representation to the British dating show: He was born with club foot. Read about the condition.
With its Season 7 cast, the popular British dating show Love Island is making a step forward for representation of disabilities on screen.
Physical education teacher Hugo Hammond is Love Island's first contestant with a physical disability, according to Cosmopolitan UK.
(But he's not the first contestant with a disability, as former Love Island star Niall Aslam, who lives with autism, asserted on TIkTok. "Autism is a disability, and I ended up hospitalized," Niall added.)
Article continues below advertisement
As Hugo previously explained, he has club foot, which the NHS explains is a condition in which a baby is born with one or both feet turned in and under. Around one out of every 1,000 babies born in the U.K. is affected by club foot, and it can be corrected with early treatment.
"I had lots of operations when I was a kid," Hugo told ITV, per The U.S. Sun. "You can only really tell when I walk barefoot. I've got a really short Achilles heel. I walk slightly on my tip toes."
The disability representation on 'Love Island' is better late than never, one viewer said.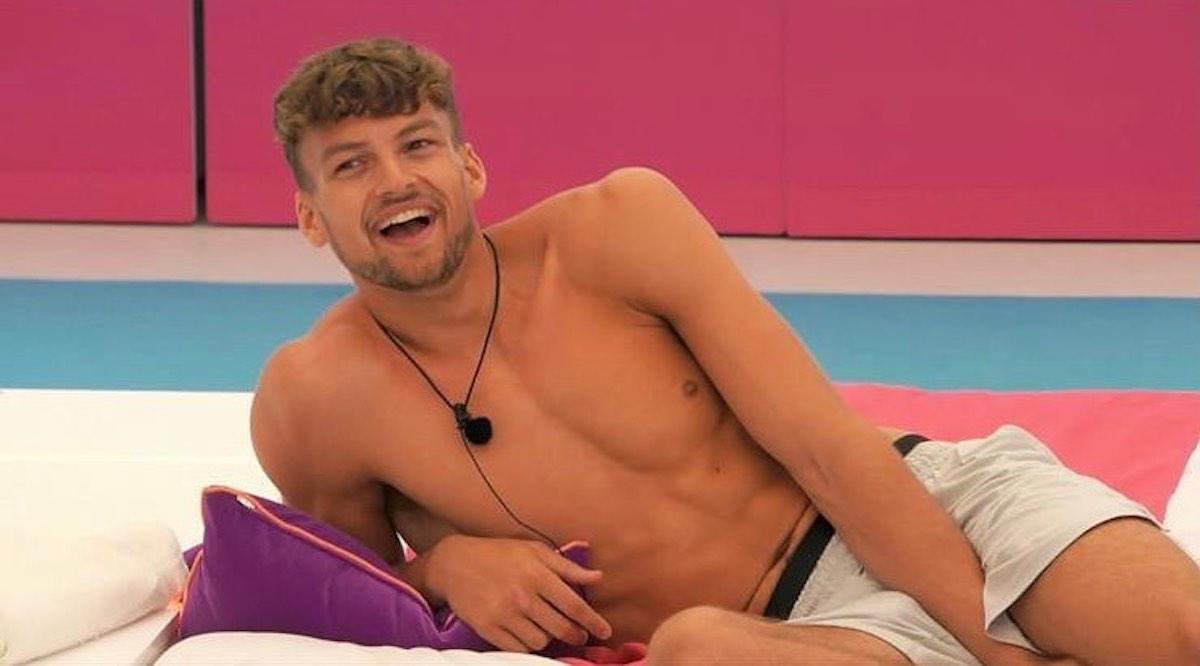 Charlotte Bateman, a Sky News reporter who identifies herself as a visually impaired woman, wrote that she thinks Love Island producers have done "a pretty sterling job" with Hugo's portrayal so far. She also said that the show's disability representation is better late than never.
Article continues below advertisement
"This invisibility is part of the reason people with disabilities, like me, can end up despising their bodies. And when you feel pressure to disprove the stereotypes, it can be easier to be taken advantage of," she added. "Of course, I'm not saying a disabled Love Islander would make people with disabilities feel less vulnerable — but it might show that we are desirable."
Hugo played cricket for England's national physical disability team.
In his video introduction for Love Island, Hugo said he's a 24-year-old P.E. teacher from Hampshire, England, and The Independent reports he played cricket for England PD, the national physical disability team.
"I'm definitely ready to settle," he said in the video. "I am a relationship type of guy, mixing with a little bit of chaos in between."
Article continues below advertisement
Hugo also claimed to be the inventor of the "half-night stand."
"I very much like my own bed and waking up by myself in the morning, so I'd either have to do a runner, or I'd have to boot them out so that I could enjoy the rest of my evening and get my beauty sleep in. That's terrible!"
Article continues below advertisement
One advocate hopes 'Love Island' addresses Hugo's condition to help normalize disabilities.
In an essay for The Independent, Paralympic gold medalist and disability inclusion advocate Liz Johnson expressed surprise that Hugo's disability hadn't been mentioned on Love Island and wondered if the reality show is "the leveller we all needed to show that a 24-year-old with a disability is no different to any other 24-year-old."
"Another part of me hopes that the silence surrounding Hugo's disability ends eventually," Liz added. "I wish we lived in a world where disability was considered 'normal' and didn't need to be discussed and dissected in public forums. But until we get to that point — where all disabled people are accepted and understood — we must talk about disability in order to tear down the taboos that surround it to this day."
Watch Hugo on Love Island U.K. on Hulu starting July 12, 2021!