Netflix's Twisted Hit 'Squid Game' Takes a Very Dark Spin on Childhood Playtime
Folks who love thrillers with whimsically brutal premises are fawning over 'Squid Game,' but is the popular Netflix title based on a real game?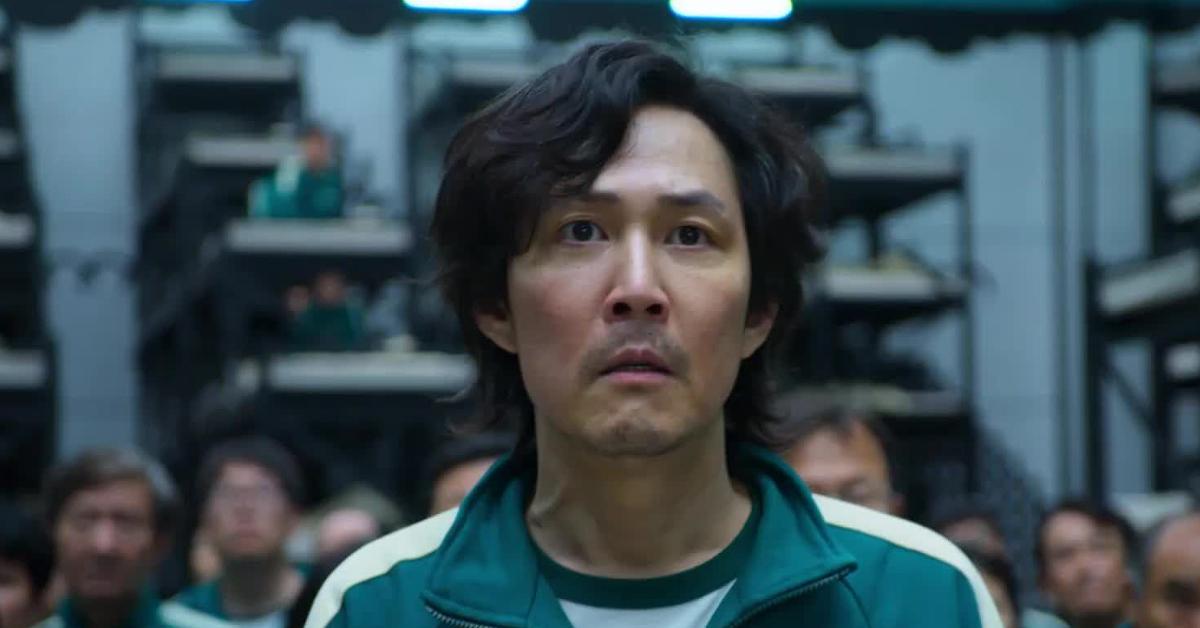 Whenever a popular movie or TV show comes out, there's no shortage of people who are dying to know whether or not said entertainment property is based on a real phenomenon.
So when Netflix's new horror series Squid Game began trending in the U.S. and all over the world, people were dying to know if it is a real game or not.
Article continues below advertisement
Is 'Squid Game' a real game?
Yes and no. The name of the movie is based on a popular South Korean playground game from the 1970s, however, it bears little resemblance to the grotesque premise of the series. If you aren't familiar with the show, the rules of the "Squid Game" are simple: Players are asked to engage in a series of childhood-style games. If they win, they get a massive cash prize.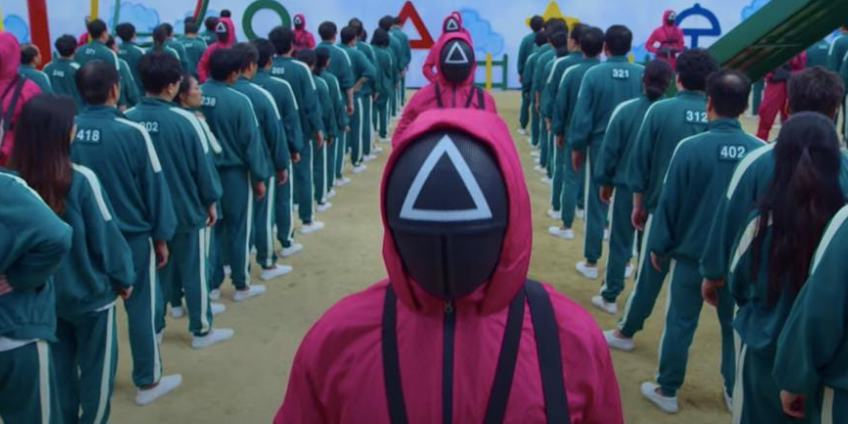 Article continues below advertisement
A sadistic organization has rounded up a bunch of gamblers, hustlers, and addicts, including the protagonist of the story, Seong Gi-hun, who used to play those games as a child but grew up to be a degenerate gambler who doesn't spend any time with his daughter. The day he gets recruited to play the game is the day of his daughter's birthday.
The recruitment process and Seong's decision to go through with the Squid Game hits on the main topic of the series: that people who are in desperate need of money will probably do anything and everything in order to hit it big.
Competitors are put in numbered tracksuits, and the first festivity they must engage in is a match of Red Light, Green Light.
Article continues below advertisement
The ones who lose the game are immediately shot by snipers with rifles, and more than half of the room is killed. Competitors are then carted off into the primary gathering area, and they're given the option to stop playing the game. However, they must reach a consensus through voting to do so.
The trouble arises when they see just how much money is at stake. (It's 45.6 billion Won, which is more than $34 million.)
Article continues below advertisement
While one would assume that a normal, sane human being would rally all of their fellow players together to get out of dodge, the majority of folks elect to go through with the games instead.
There's some controversy surrounding 'Squid Game,' and it's not just for it's bloody premise.
Some believe Squid Game is a shameless rip-off of the Japanese movie As the Gods Will. It's not just the same premise, but it has similar themes and even shots that closely mirror As the Gods Will. The oversized creepy doll heads, the countdown timers, and specific shots from the movie are copied in an identical fashion.
Article continues below advertisement
Article continues below advertisement
Squid Game director Hwang Dong-hyuk has gone on record as stating he's been developing the project since 2008, or around six years before the 2014 release date of As the Gods Will. He didn't deny the similarities between the two projects, but as the saying goes: Great minds think alike.