Tom Hanks and Rita Wilson Become Greek Citizens, Escape U.S.
Tom Hanks and his wife Rita Wilson are officially Greek citizens, the country's Prime Minister announced proudly on social media recently.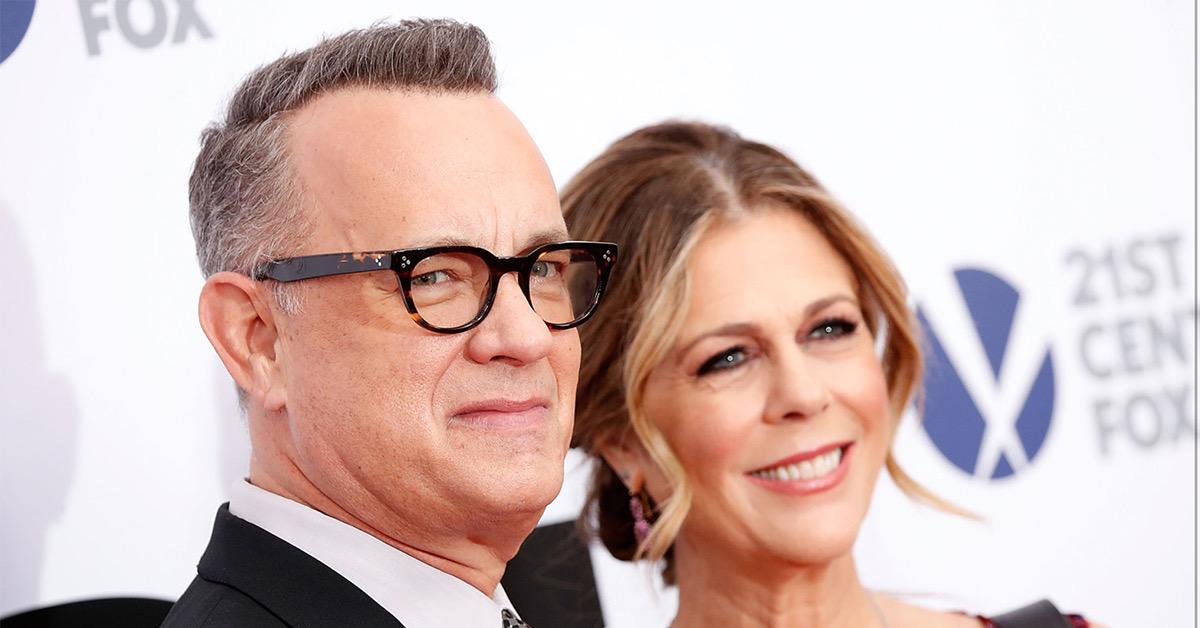 There are two new citizens in Greece. Tom Hanks and Rita Wilson are now dual citizens, having officially become Greek citizens according to an announcement posted by the country's prime minister. In the photo, the couple can be seen holding up their new passports. The two of them became honorary Greek citizens last year, but now, they can get rid of the "honorary" in front of their titles.
Article continues below advertisement
Why are Tom Hanks and Rita Wilson becoming Greek citizens?
The couple has become Greek citizens after officials in Greece highlighted the role Tom played in highlighting the 2018 fires that devastated areas around Athens and killed more than 100 people.
"Tom Hanks is a person who showed real interest in the people who suffered from the fire in Mati and promoted this issue in the global media," Minister Takis Theodorikakos, the country's interior minister, told CNN.
Article continues below advertisement
Although Tom has been involved in the country's struggles for some time, it's Rita who has Greek heritage. The couple has often been spotted on vacations in the country, and Tom also converted to Greek Orthodoxy. They've also produced several films about the Greek community, and have been open about their love for the country.
"I've been Hellenic now for the better part of 32 years," Tom said at the Golden Globes earlier this year. "Greece is a haven... I've been around the world, I've been to the most beautiful places in the world, none of them tops Greece. The land, the sky, the water, it's good for the soul, it's a healing place." Now, Tom can enjoy the country not as a guest, but as a citizen.
Article continues below advertisement
Does Greece extradite to the U.S.?
Although occasionally people seek foreign citizenship in order to prevent themselves from being extradited back to the U.S., it doesn't seem like Tom is trying to avoid federal prosecution. Greece has a bilateral treaty with the U.S. that makes extradition possible, so even if Tom is trying to escape U.S. prosecution, becoming a citizen of Greece wouldn't really help very much. Of course, there are plenty of other reasons Tom and Rita may not want to be in the U.S.
Article continues below advertisement
Tom and Rita have not said that they're looking to avoid the U.S.
Tom and Rita have not made the reason for their new citizenship claim clear, but there are some conspiratorial minds online who think that the timing of Tom's decision is fishy. They believe that Tom may have decided to acquire Greek citizenship in order to get out of the country before Ghislaine Maxwell, Jeffrey Epstein's former partner, begins to name names.
While the timing may look suspicious, there is very little evidence past that to suggest that Tom is at risk of being named in any prosecution of Ghislaine that happens in the coming months. Although some were reporting that Tom's name was featured on Jeffrey Epstein's flight logs, that was not actually the case. He may want to get out of the U.S., but it's not likely to have anything to do with Ghislaine's upcoming trial.